The Oni-Con 2017 tea party, themed "Things that Go Bump in the Night," was held in a moodily-lit room and featured table decorations, candles, and great food! I have provided some highlight photos below, but I have many more. If you're interested in seeing more, visit my Facebook page here.
Each table was set with spooky decorations like webbing, bleeding candles, cages, skulls, and (my favorite) bottles full of magic bubbling potion.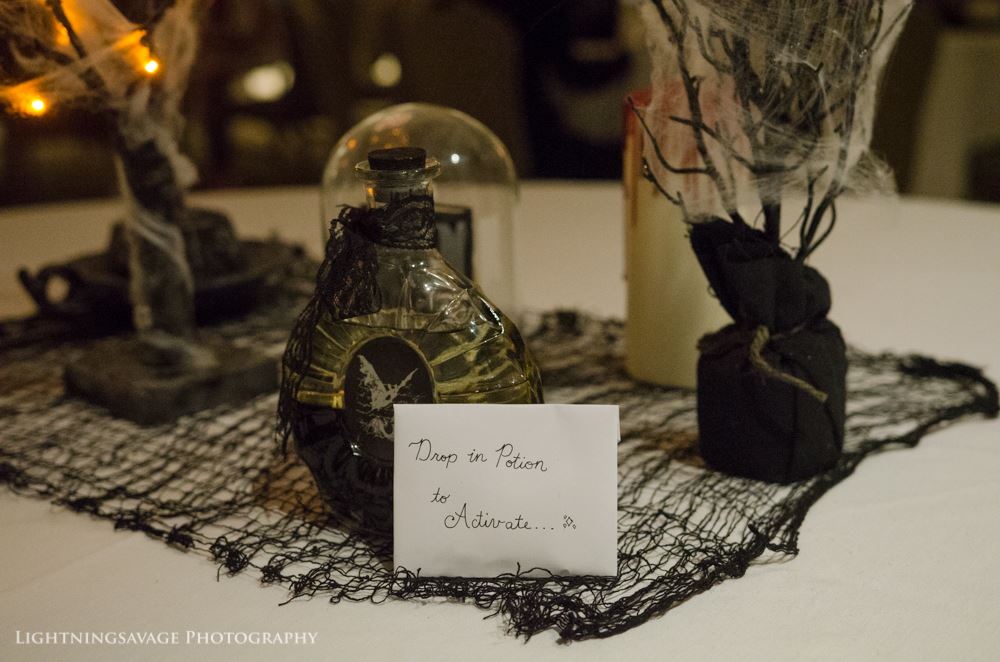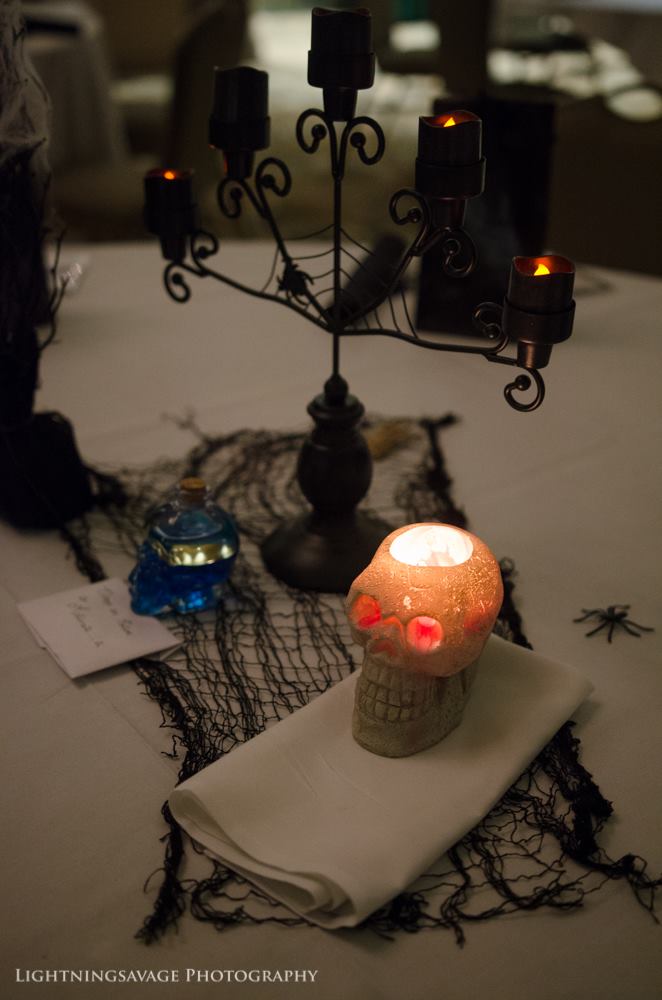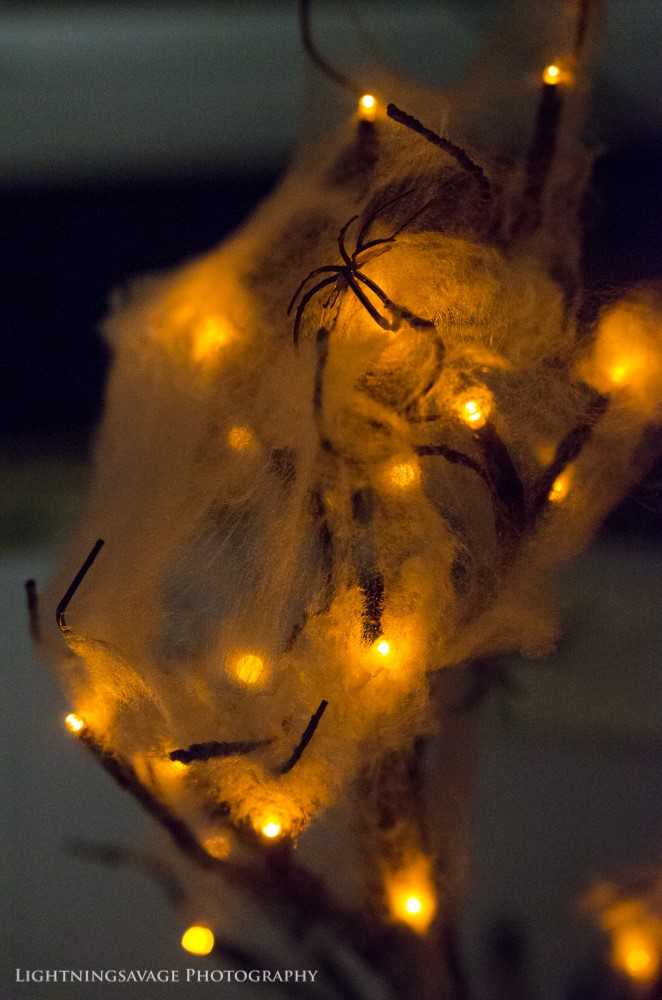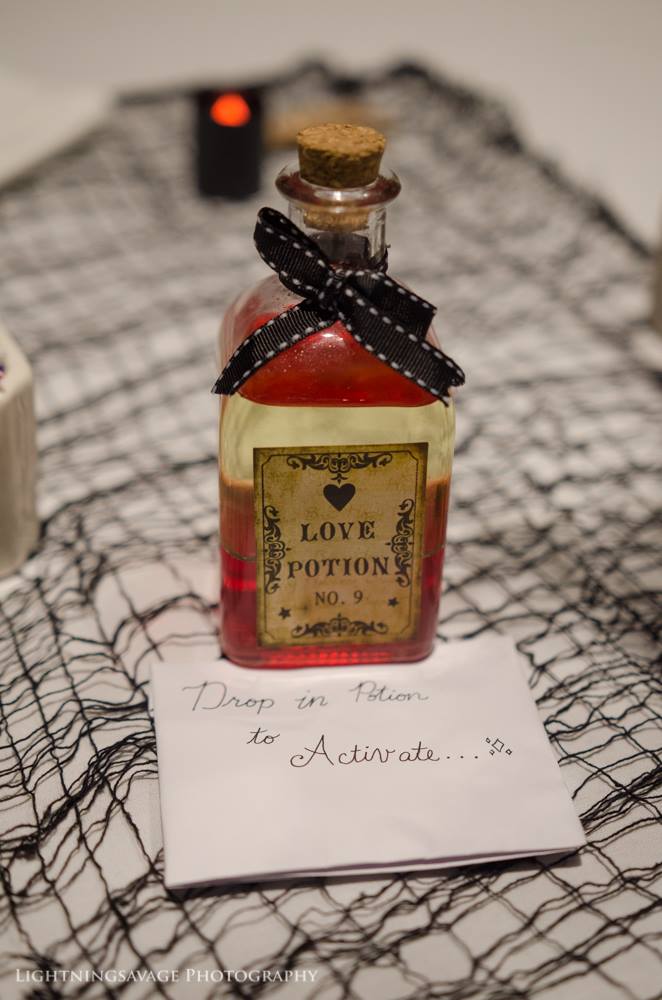 When everyone took their seats, the attendees were asked to activate their potions—the guests loved this touch.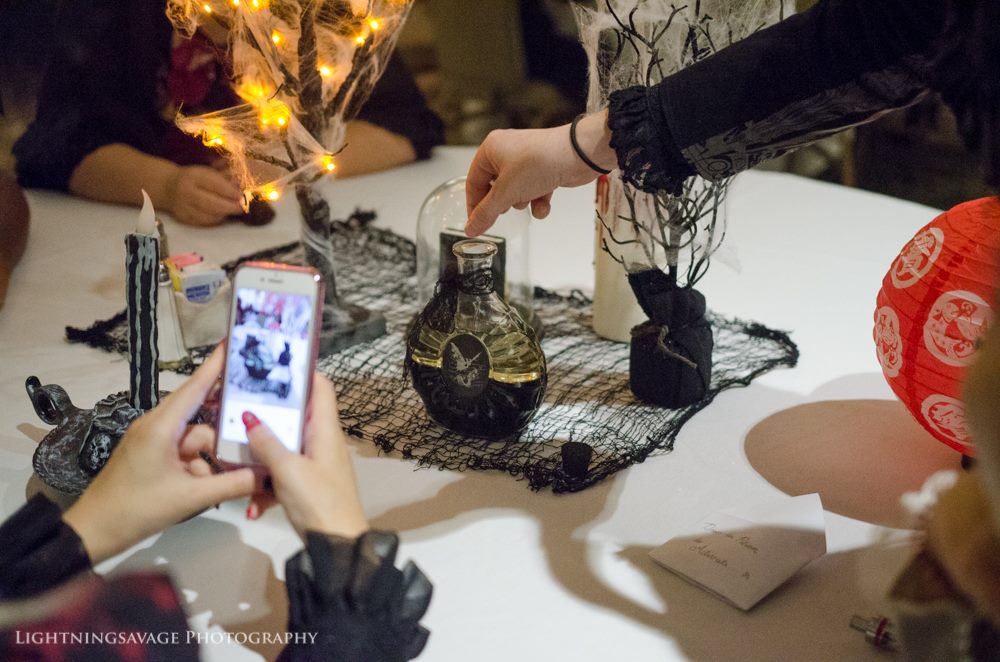 As the party got started, people talked amongst themselves, ate, and generally enjoyed themselves. As I looked around the room, I noticed a lot of creative coords—one person even had an elaborate hat that she made the week before the convention! (She's pictured below as a prize winner.) Food was provided for the attendees and guests, and I'm sure everyone left stuffed.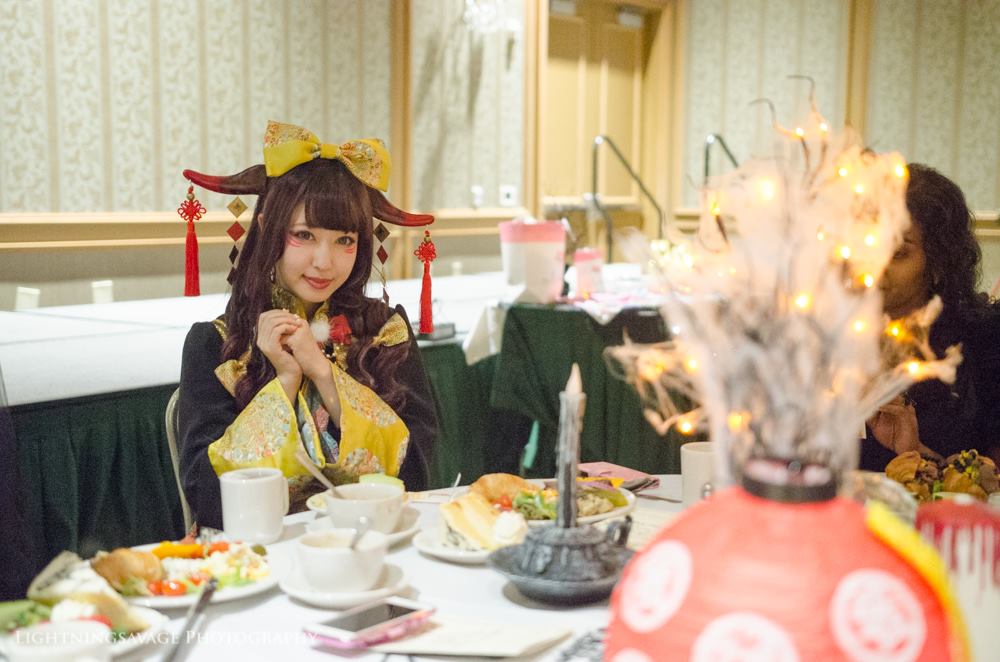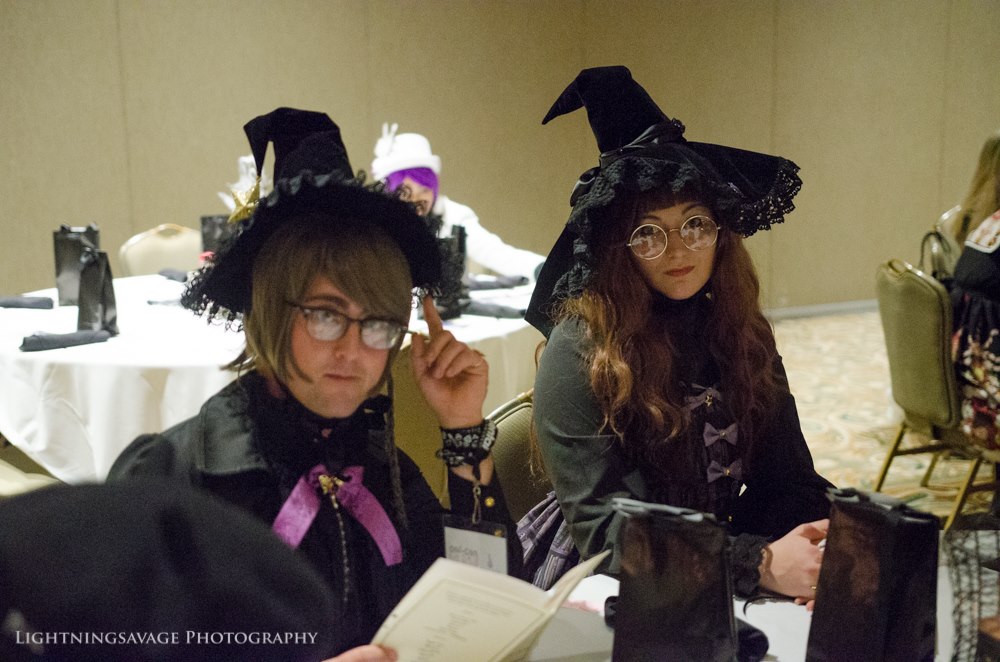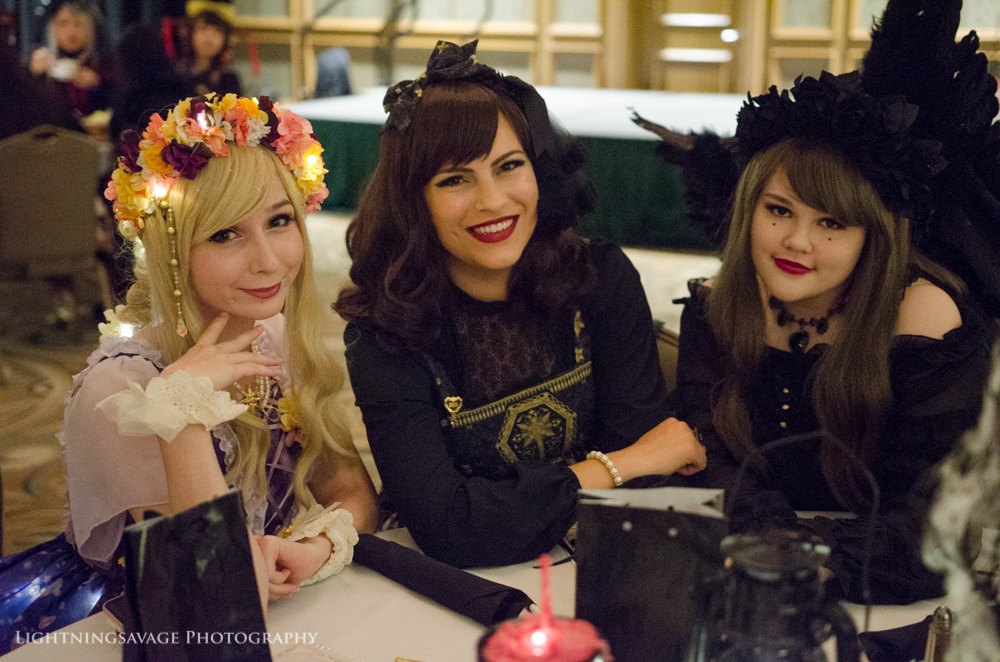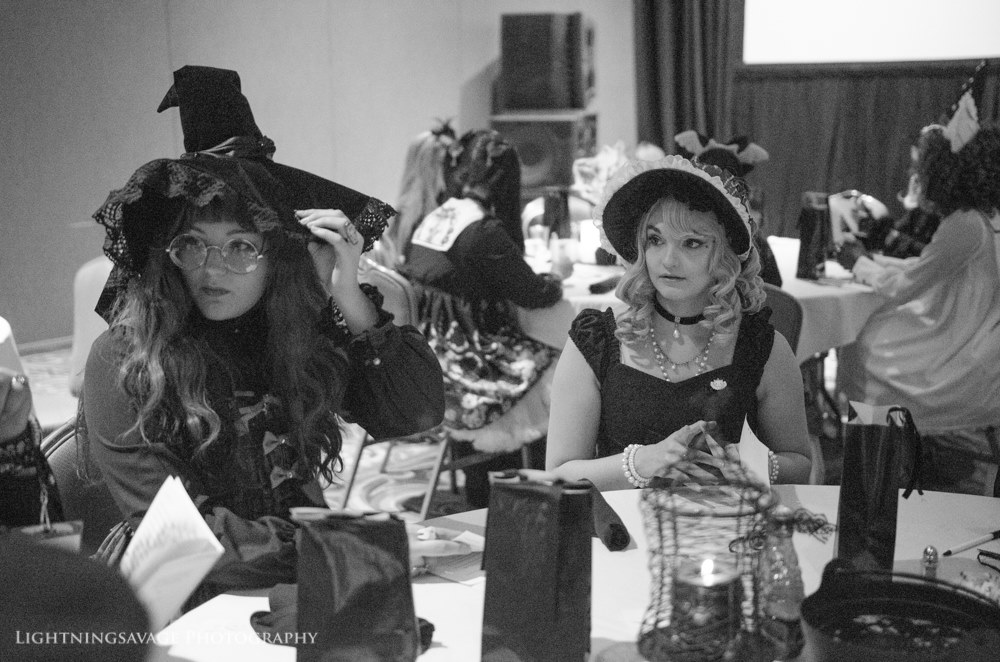 Throughout the tea party, there were some raffle prizes given out from sponsored brands, including some one-of-a-kind art from Aito-san and Kimura U themselves.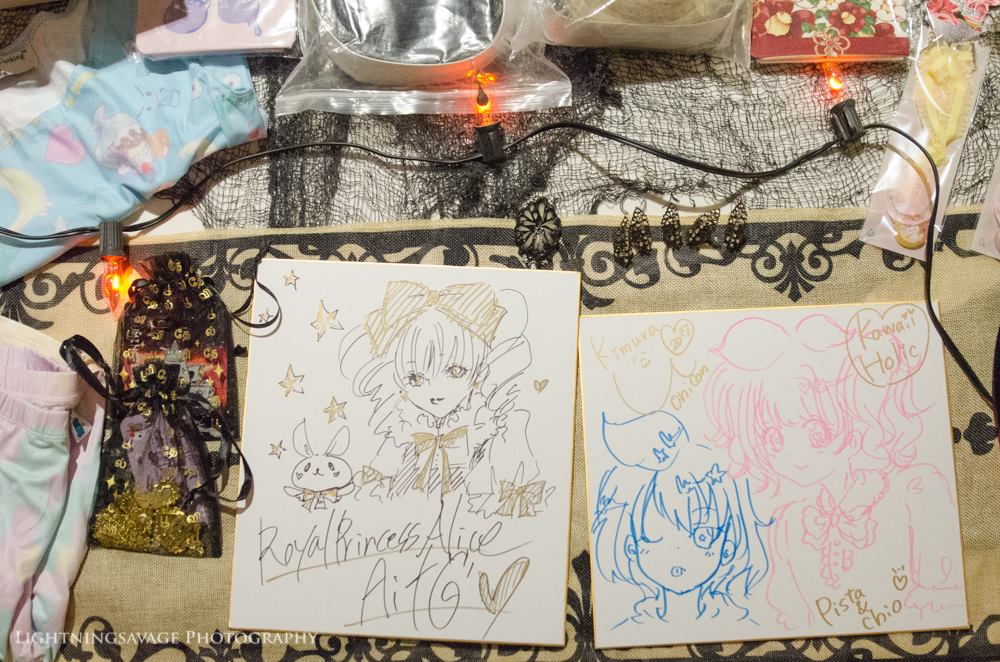 Some of the prizes included wigs, jewelry, and bath products. These items were donated by sponsored brands such as Bling Up, Puvithel, BB&B, Minty Mix, In Control Clothing, Royal Princess Alice, Kawaii Holic, Necrosarium, and Twootie Tarte.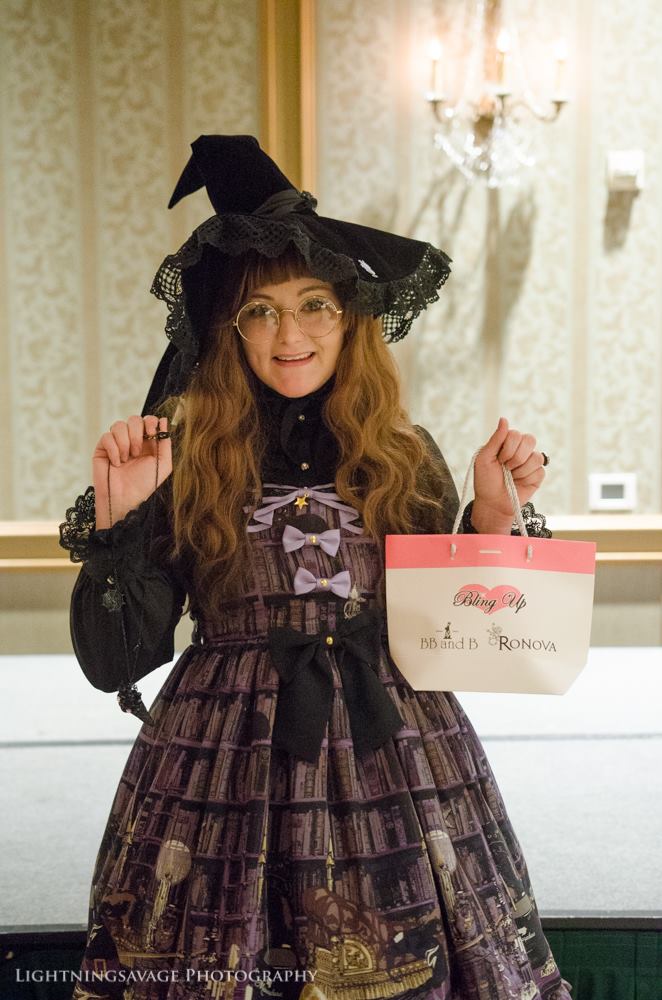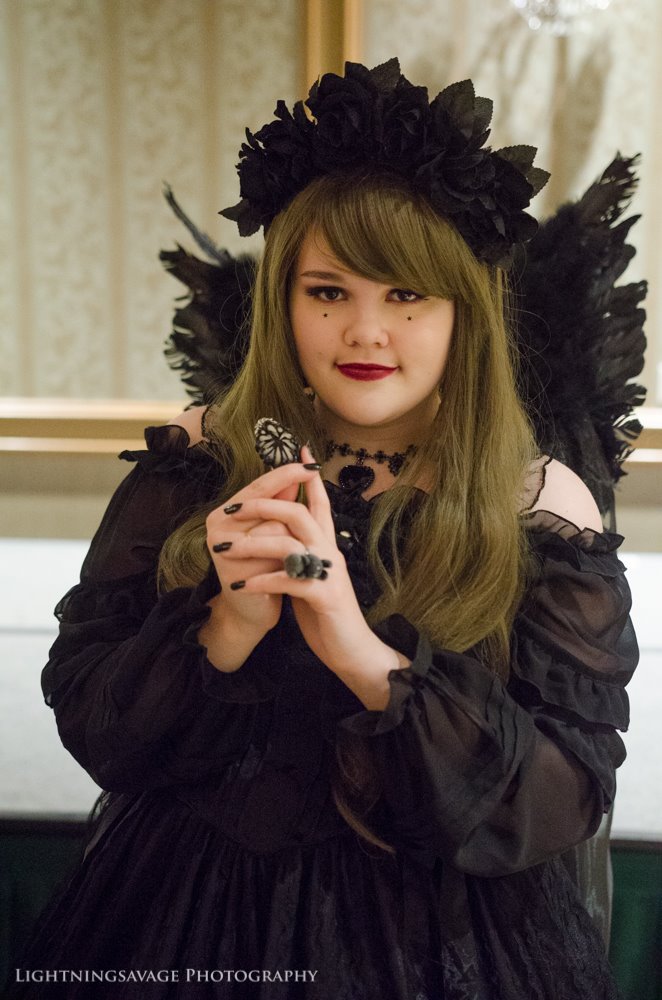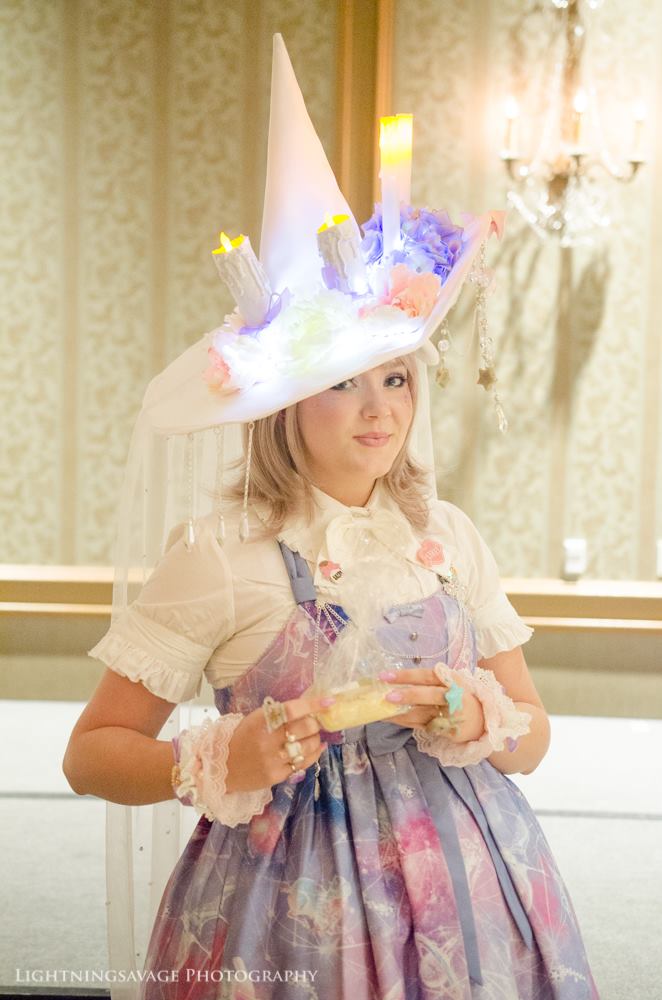 The brand designers went around to each table to visit with the attendees, take selfies, and pose with the group.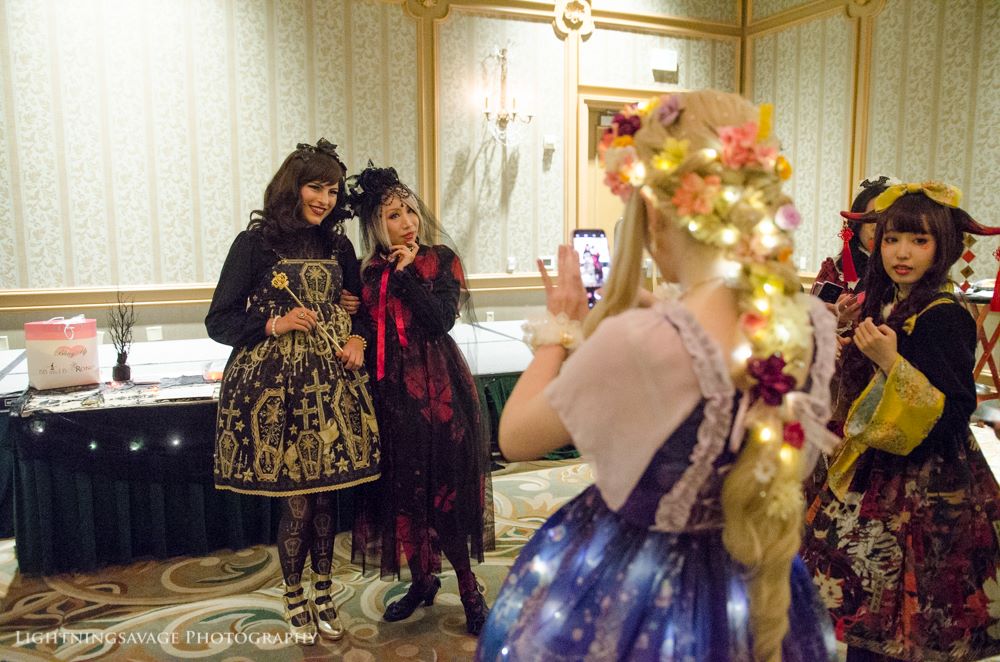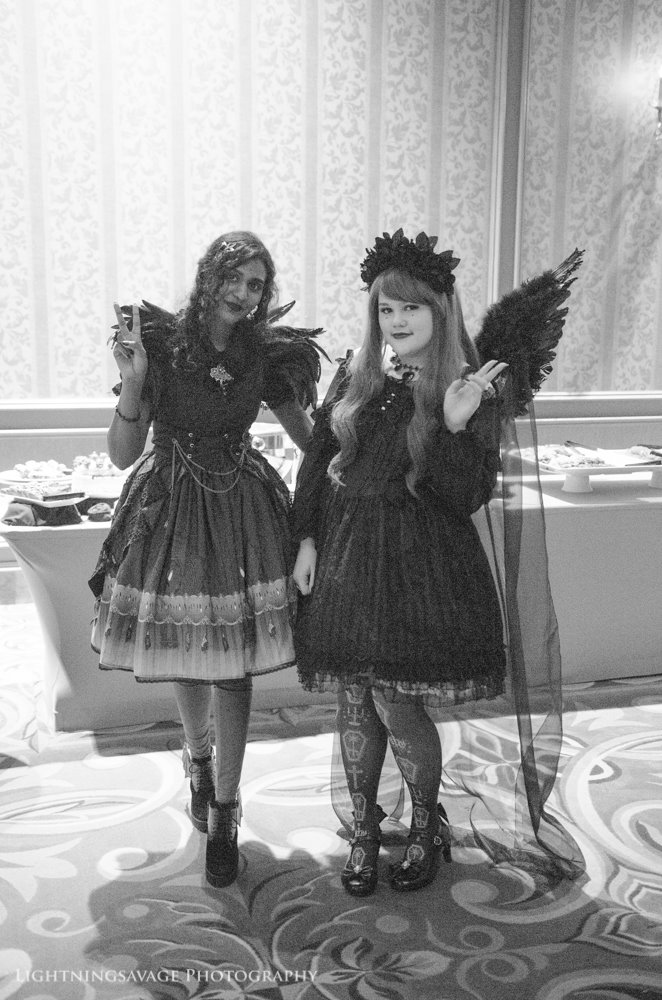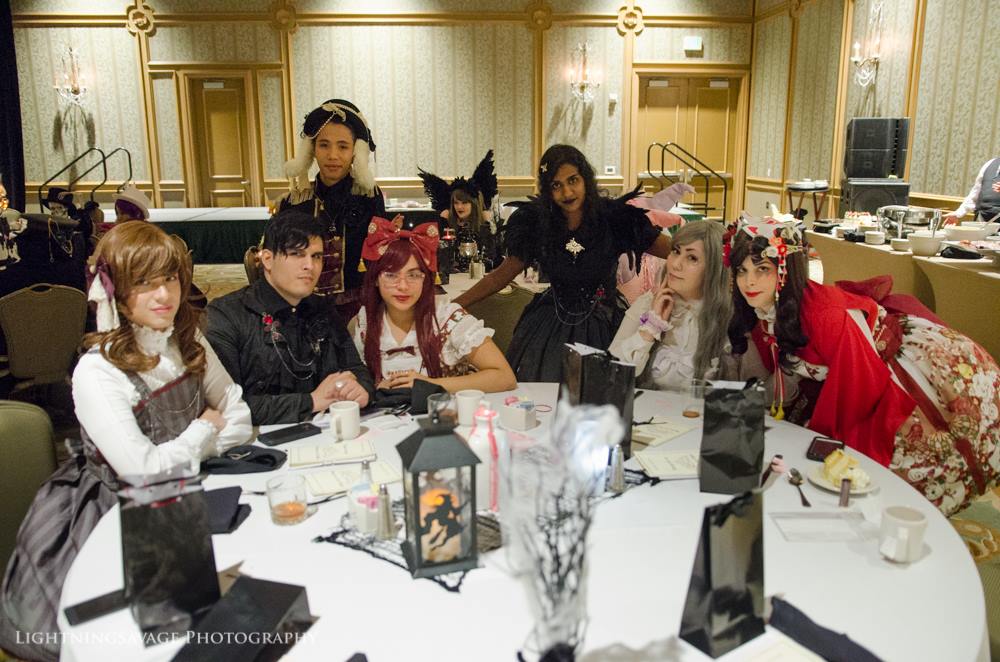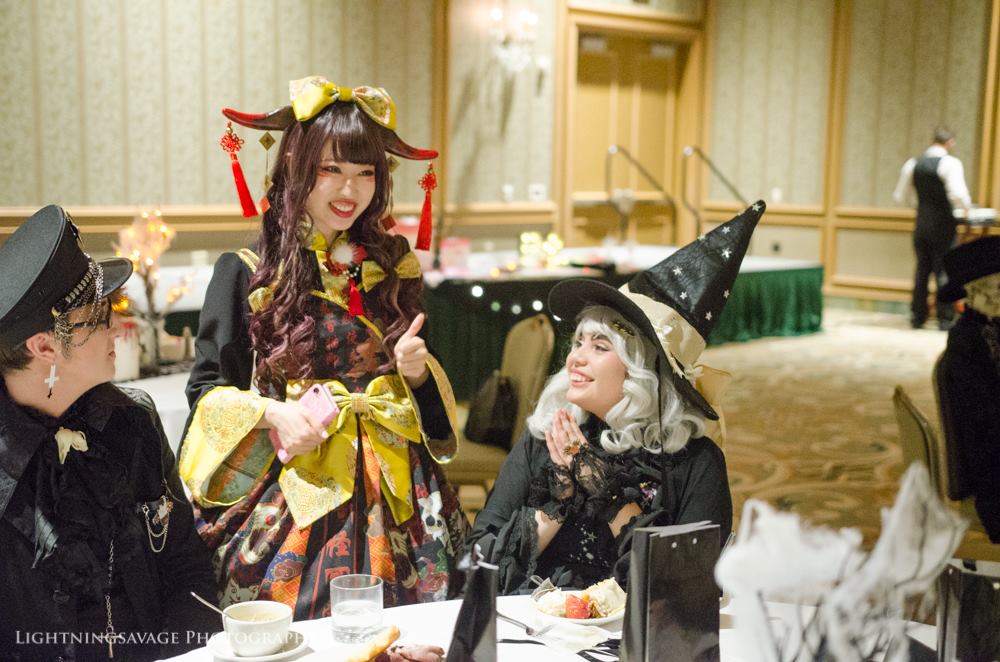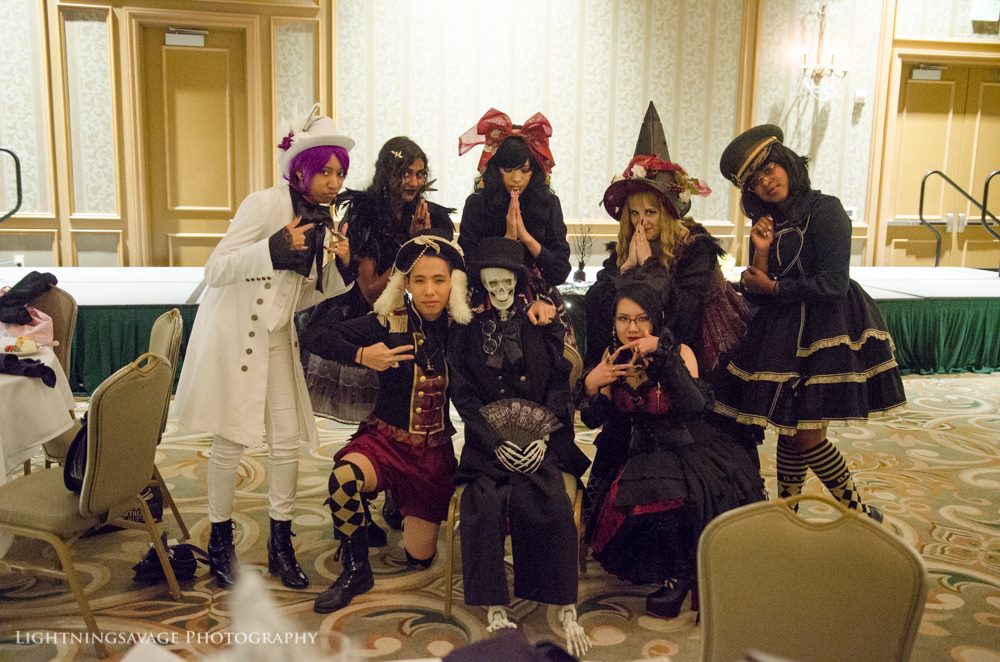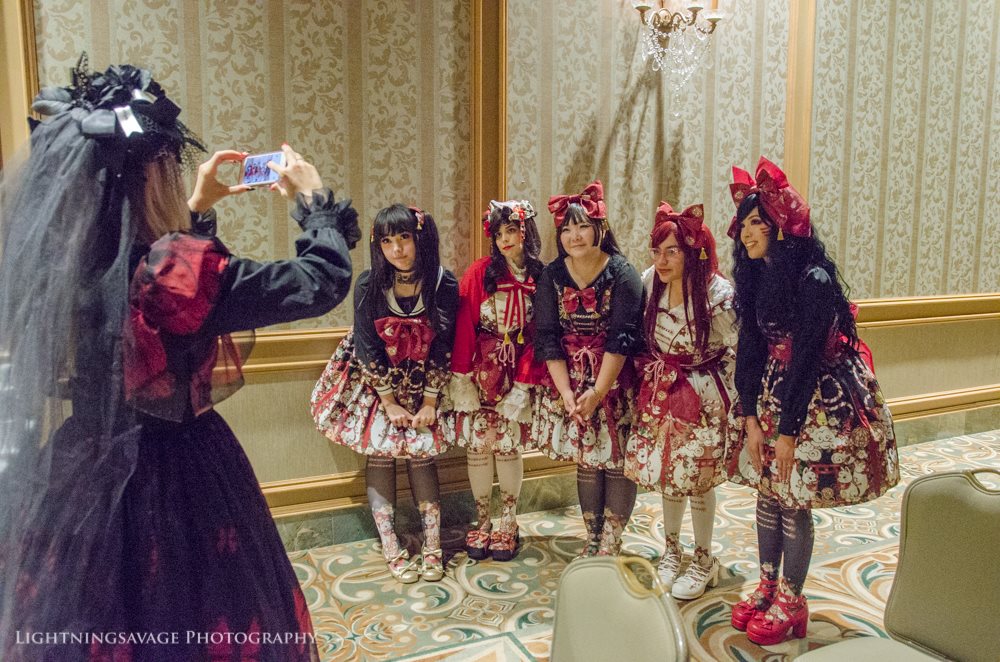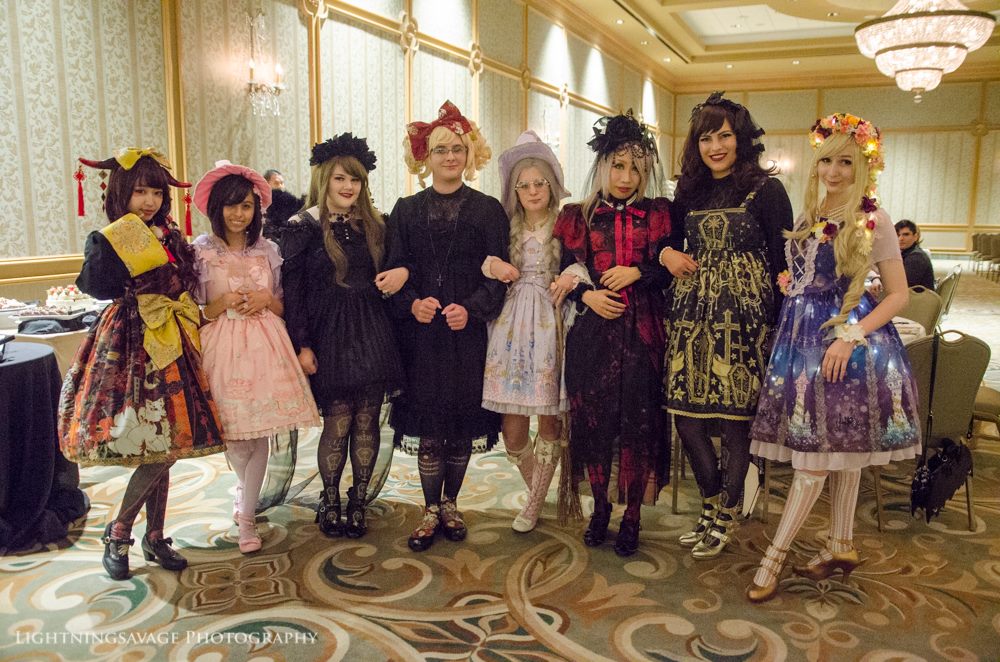 Toward the end of the party, there was a coord scavenger hunt—where people were tasked with finding specific coord items, sources of inspiration (eg. vampire), or brands on other people. This event was definitely an ice breaker; as the photographer (a vampire) I had multiple people come up to me asking for me to sign off on things.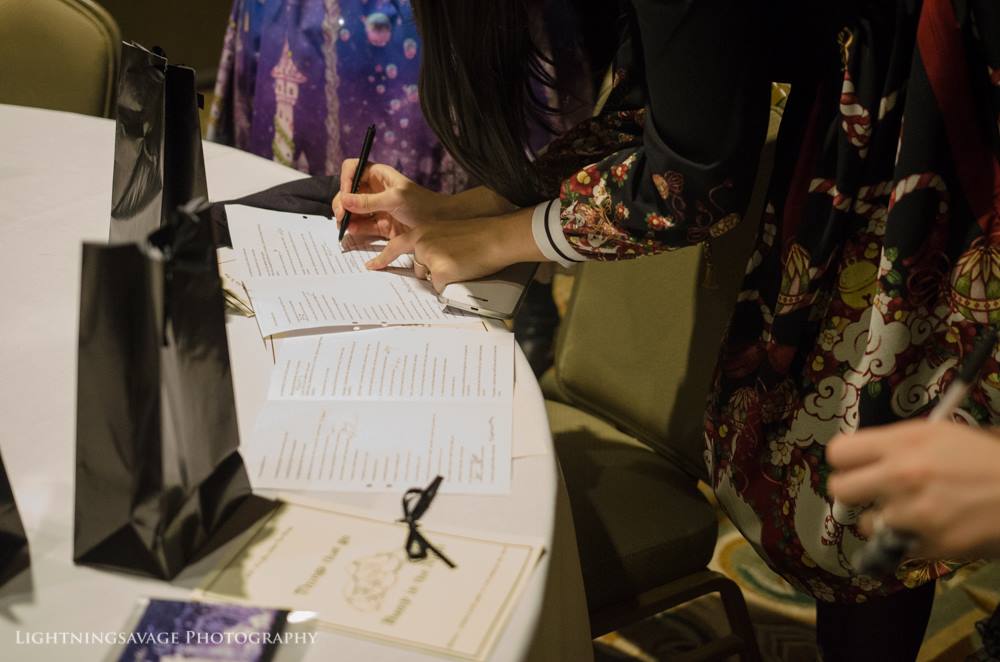 Kal from Lightningsavage Photography specializes in creative portrait photography for J-Fashion enthusiasts and more. He has served as the J-Fashion event photographer for Oni-Con 2016–2020, as well as fashion shows, meetups, and personal shoots. He is also a co-owner of Kuroshiro Kawaii. You can follow him on Instagram at @lightningsavage_photography and @kaldec_
He is currently into visual kei and EGA fashions.