As the days get shorter and the nights get longer this winter, its always good to have someone to keep you company. Here are three little critters to brighten your nails. 
And two eyes made out of coal
A snowman is a classic winter friend and they are very simple to make even without fancy tools.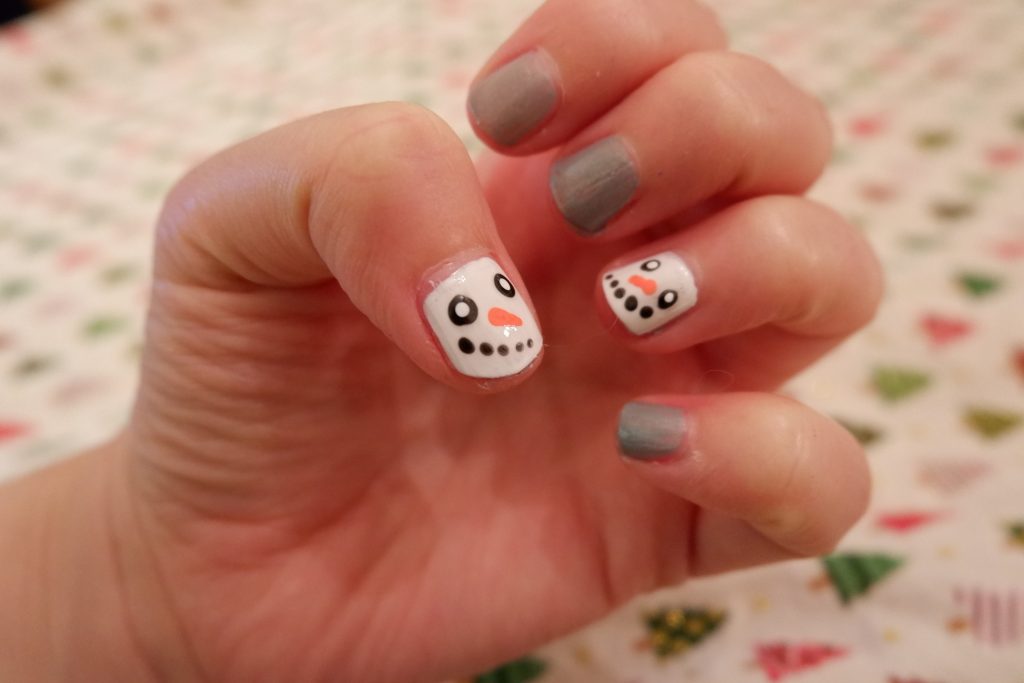 Prep your nails as desired and paint your nails white. Top with a quick dry top coat and wait until the paint is totally dry. Use a dotting tool to create two large dots in black for eyes near the nail bed. Make your snowman's smile smaller dots (I did a smile with graduated dots). In between your eyes, use the dotting tool to make a carrot nose that gets smaller as it gets closer to the tip of your nail. Add a twinkle to your snowman's eye with a small dot of white.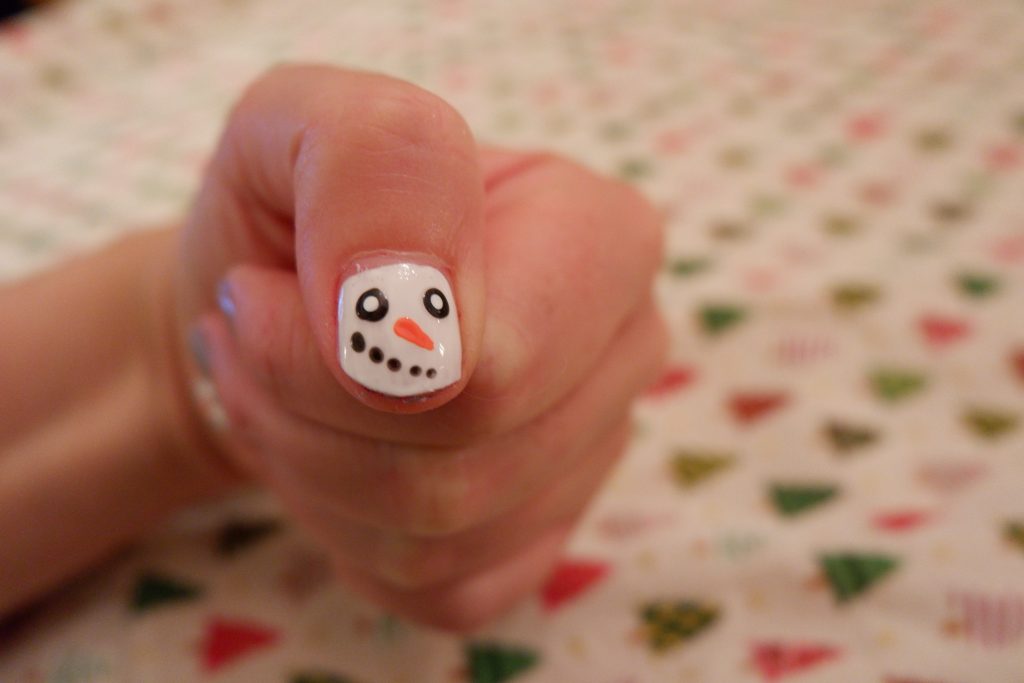 Tip: If you're using the same dotting tool for your whole design, keep a nail polish remover soaked cotton ball nearby to clean in between colors. 
Dreaming of a white Christmas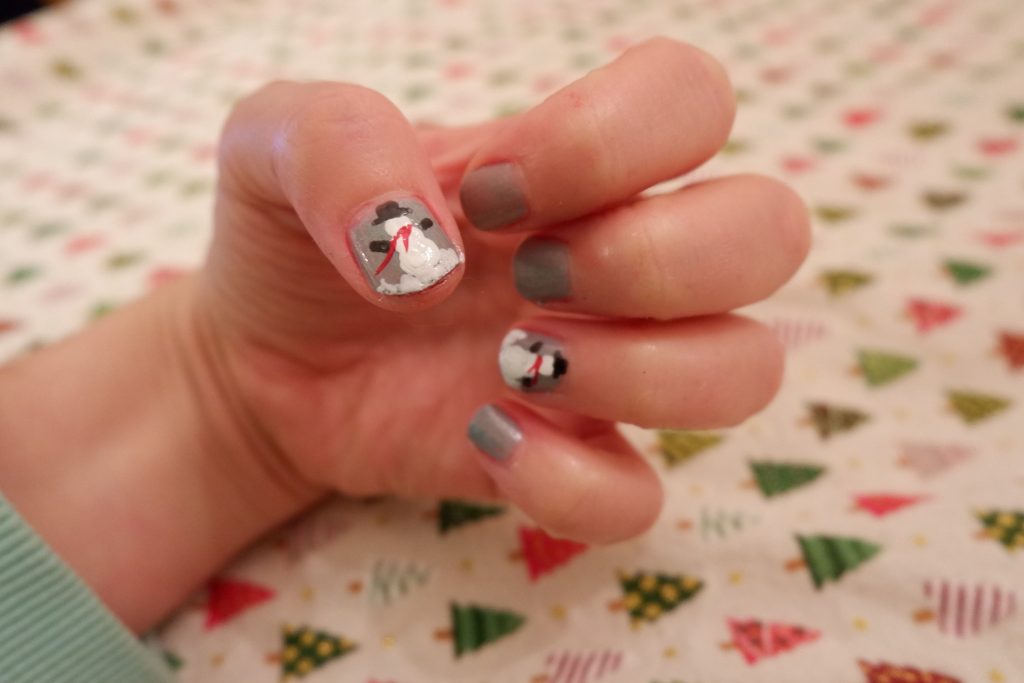 For more a challenge, you can create a snowman with a full body. Prep your nails as desidered and paint a background color (I used a blue grey). 
Create the snowy ground with your dotting tool with white paint. Use the same dotting tool create a large round base for your snowman, then add two smaller circles on to for the body and head. 
Using a nail brush or dotting tool, create a scarf in a contrasting color between the body and head of your snowman. Add arms and a hat with a dotting tool.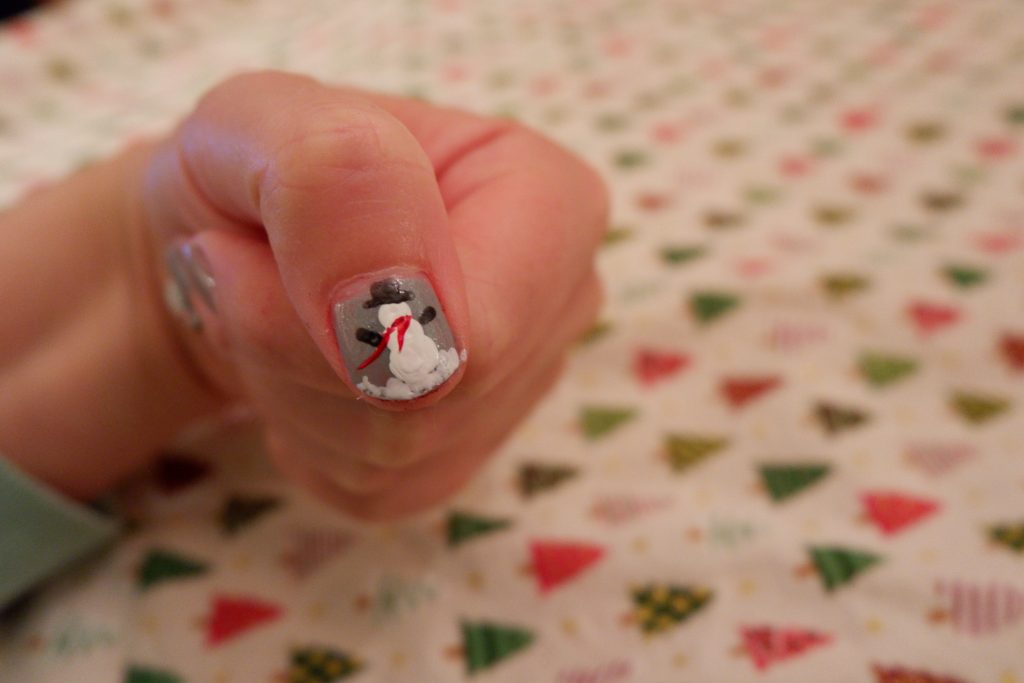 Get creative with the hat! Snowmen also look cute with beanies instead of top hats. 
Beary nice to meet you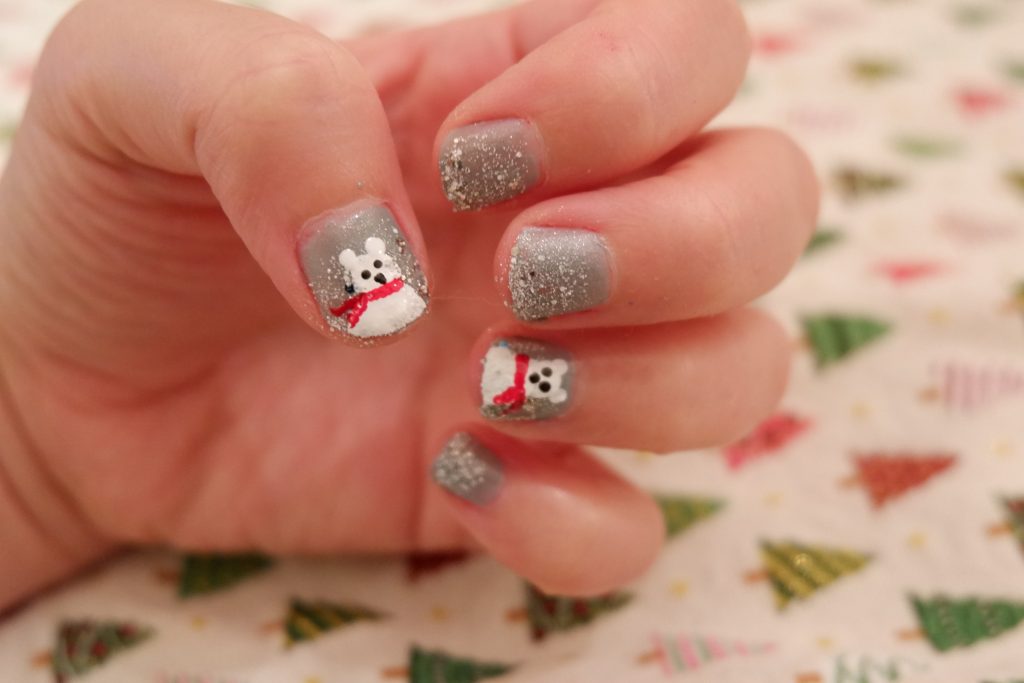 If you want a pal with who's a little more cuddly, try making a polar bear. 
Prep your nails as desired and paint a background color. For an added punch, use chunky glitter to create a snow fall, making sure to keep the glitter towards the nail bed. 
Use your dotting tool to make your bear's shoulders and head. Add your bear's ears. Using black paint, make the bear's eyes and nose. If you'd like, make your bear a little scarf using the dotting tool.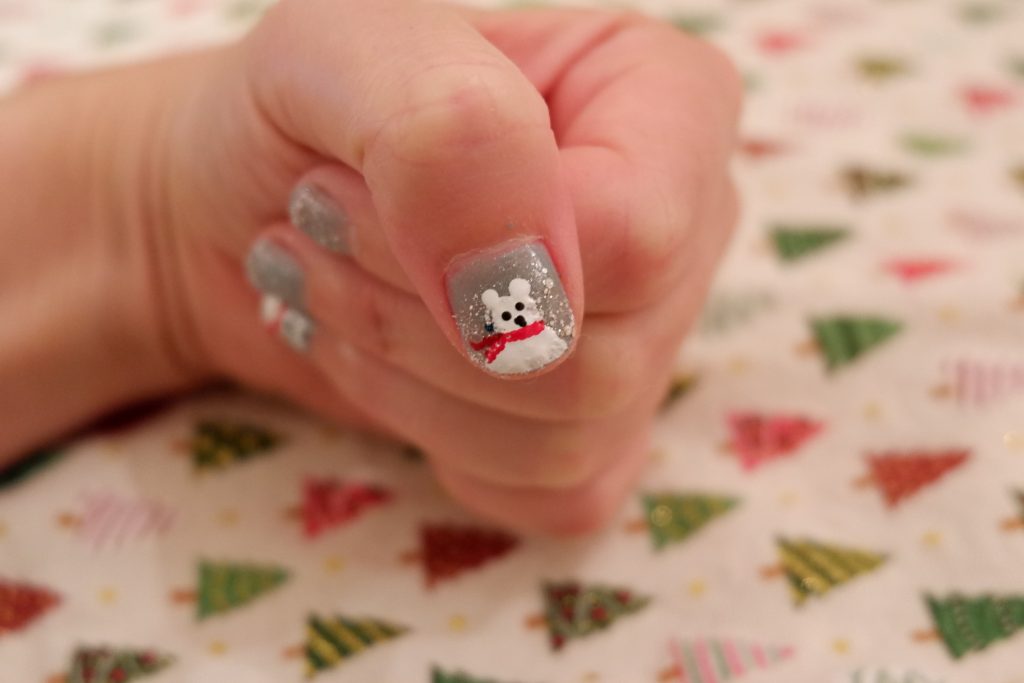 Keep practicing your nail art and your fingers will be filled with little friends to help you enjoy the winter season. 
By day, Jenna is a legal professional living in Los Angeles, California. By night (and weekends), she is a frill wearing monster who loves Innocent World and lolita indie brands. When she isn't taking mirror selfies of her coordinates, she enjoys reading comic books, playing board games, and snuggling with her pup, Lily. You can see her mirror selfies on her instagram @lovelylaceandlies and contact her at lovelylaceandlies@gmail.com.