Tour New Soul is an LA based brand that produces lolita inspired clothing and accessories. The brand incorporates the influences of historical fashions with whimsical textiles. 
 I found TNS at a holiday pop-up shop in Sherman Oakes. The selection of items included brooches and hair accessories as well as a couple pieces of clothing. The vast majority of the hair accessories were mini hats that included elegant top hats, miniature crowns, and tri corner hats, but there was also a few bows with charms attached. I was particularly charmed by a top hat with printed dog fabric which the designer told me had been purchased from Japan.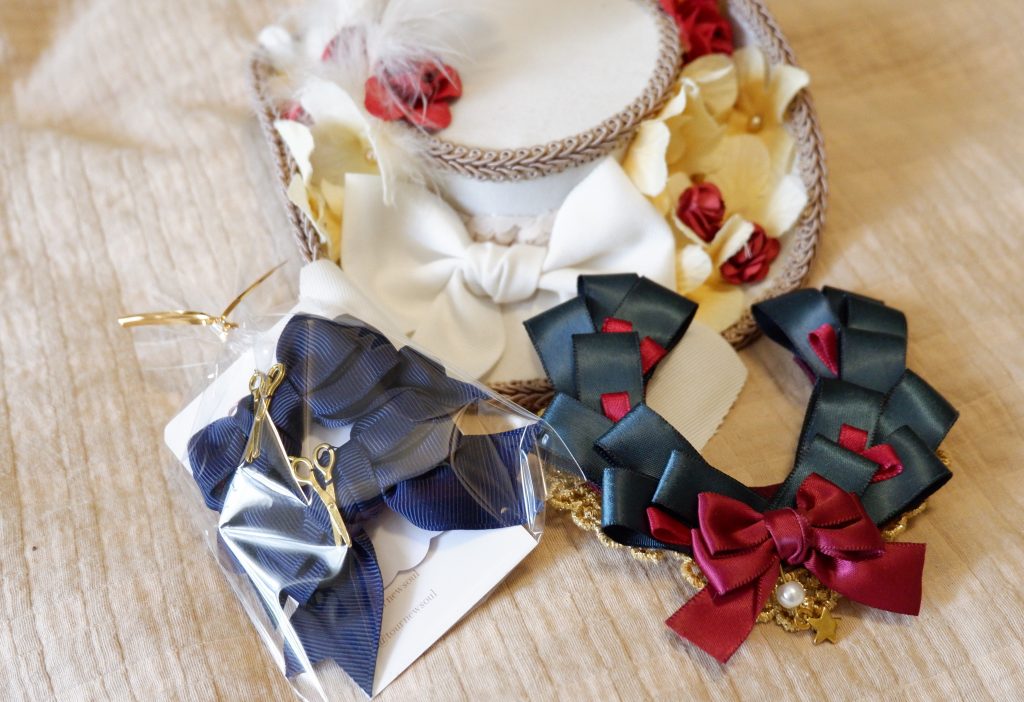 Bows before Bros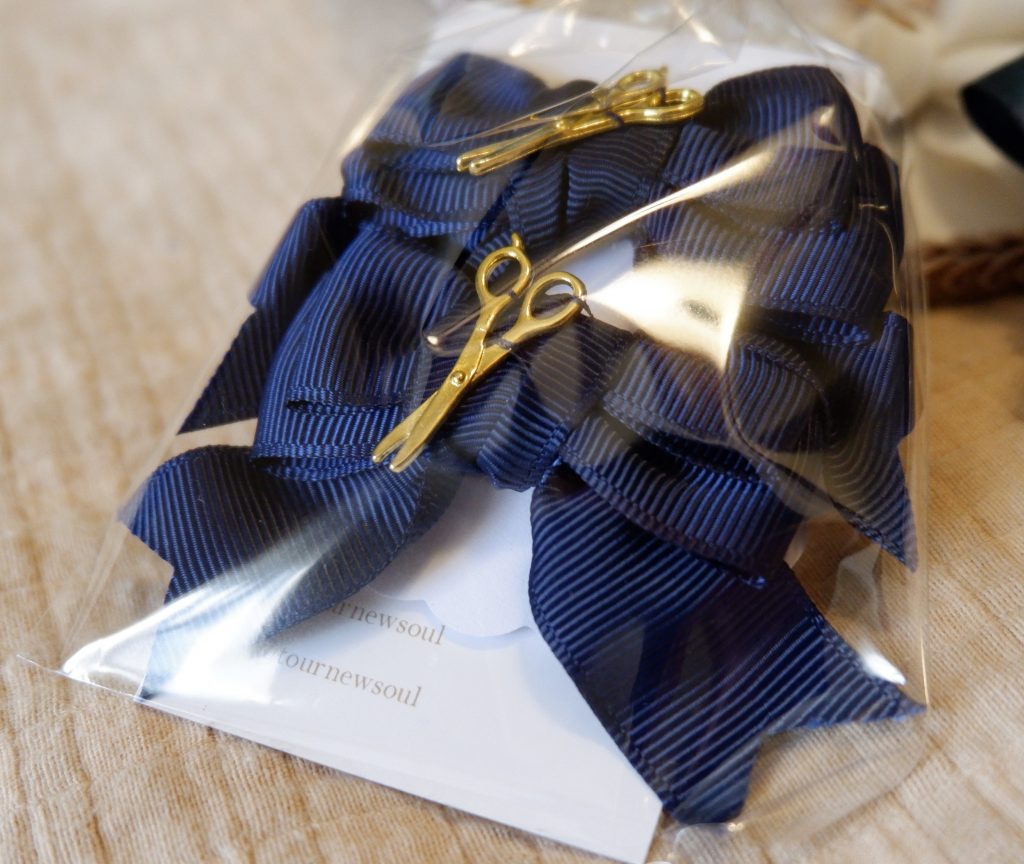 I ended up purchasing three items. The first item was a set of grosgrain bows with scissor charms attached. The bows are attached to sturdy alligator clips and these accessories seem like they will be a great addition to simple coordinates.
Deck the Halls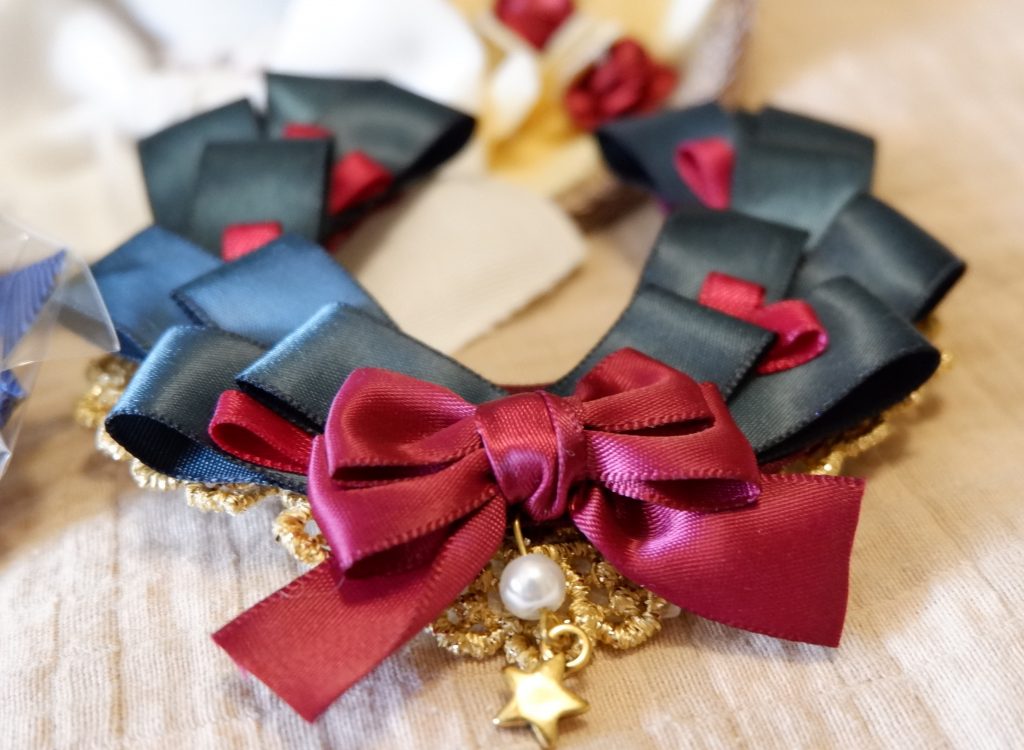 I also purchased a one off item that was made for the holiday season: a green and burgundy ribbon brooch. The designer told me that she had been wavering between creating a laurel and a wreath and ended up making something in between the two. The brooch features three pins in the back to ensure that this large statement piece doesn't rip a hole in your clothing. I love how big this piece is and it has been perfect for dressing up simple cardigans during December.
Summertime…and the living's easy.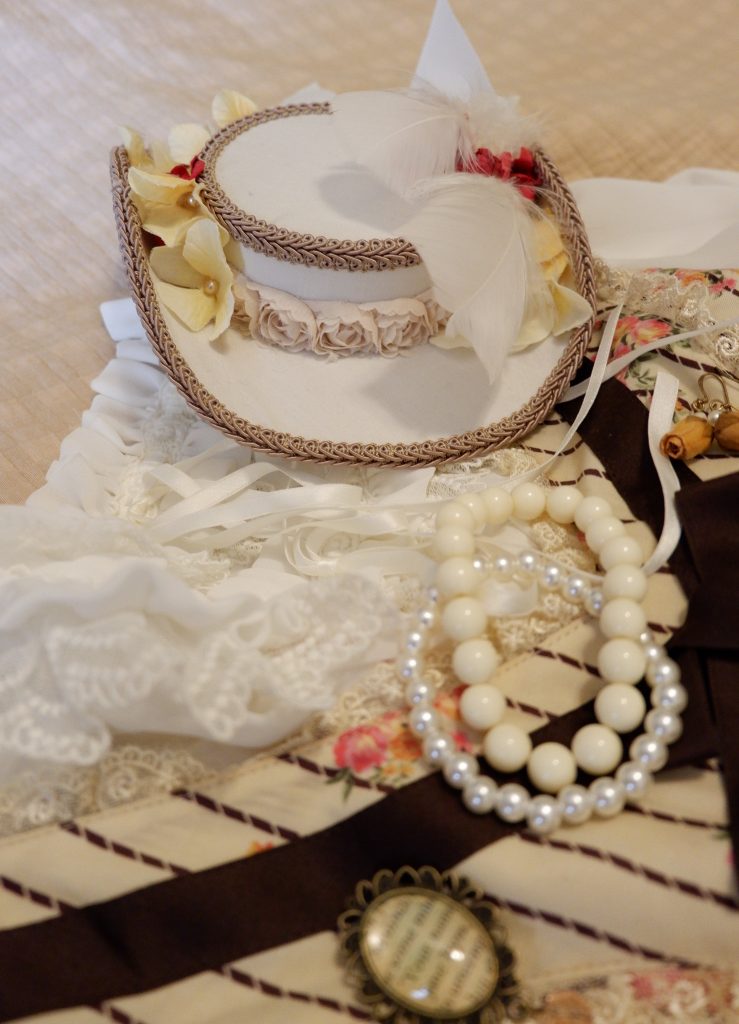 The last piece is my favorite: a lovely cream colored mini boater trimmed with gold braided trim, fake flowers, and a grosgrain ribbon. The boater has two large alligator clips to secure it to your hair or a headband, and despite being a "mini" hat, it still stands out as focal point of a coordinate. I can't wait to wear this when the weather warms up a little bit.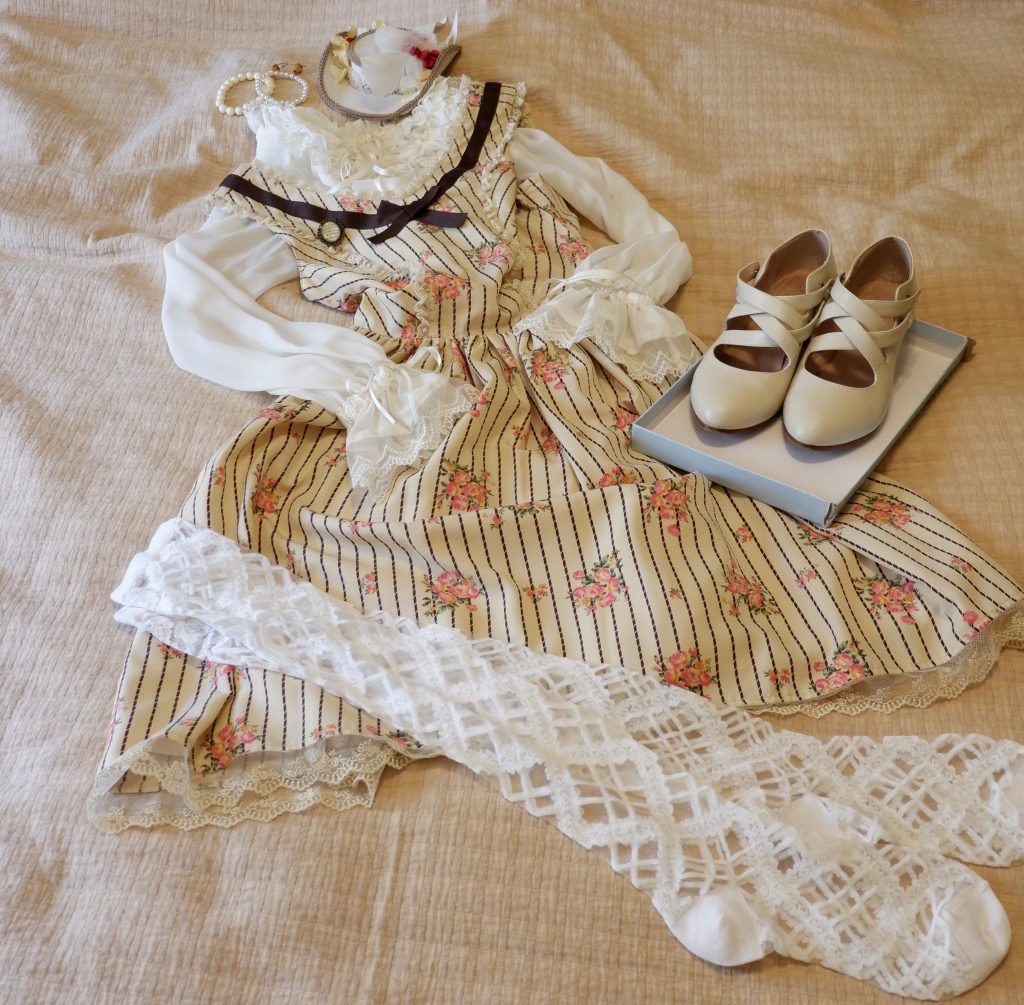 I was extremely pleased with my three purchases. For the quality of materials and items offered, I thought the prices were reasonable. I'm also always happy to find a local vendor in my city. Tour New Soul can be found throughout conventions in Southern California and at their online webshop. 
By day, Jenna is a legal professional living in Los Angeles, California. By night (and weekends), she is a frill wearing monster who loves Innocent World and lolita indie brands. When she isn't taking mirror selfies of her coordinates, she enjoys reading comic books, playing board games, and snuggling with her pup, Lily. You can see her mirror selfies on her instagram @lovelylaceandlies and contact her at lovelylaceandlies@gmail.com.