Indie brand I Do Declare is an Ohio based maker of historically inspired clothing and accessories. The garments feature unusual textiles, including natural fibers like cotton, wool, and linen, as well as sheer and lace fabrics that give I Do Declare its distinctive look.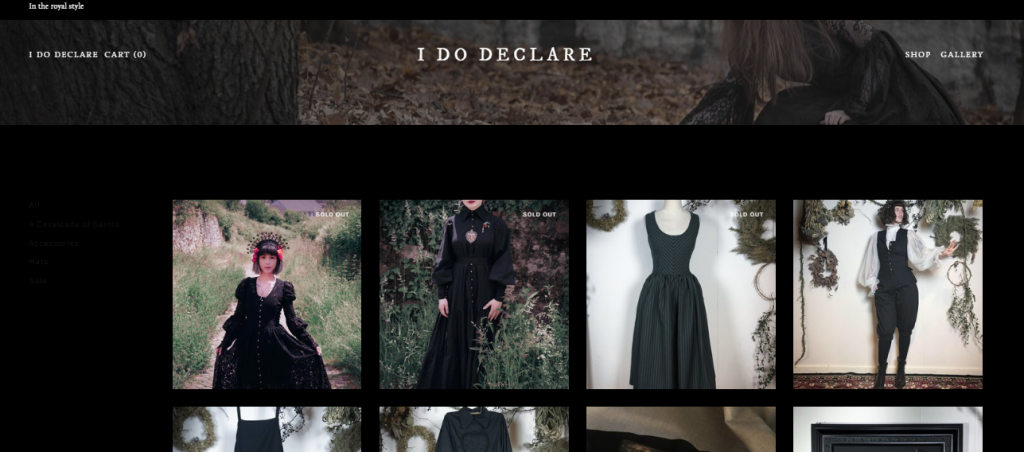 Because the designer makes every piece herself, the stock is often limited. The brand's Instagram is a good source of information for upcoming shows or shop updates and often offers a preview of the pieces for sale.
Ordering
 I Do Declare's webshop is straightforward. Pieces are featured with a small preview image on the main shop page, and clicking on each item will reveal further details, including price, sizing, and materials. There is a simple cart system that accepts credit cards and Paypal. 
 I purchased a striped Goll dress on December 17. I received an automatic confirmation email with my order details. On December 18, I received an email notifying me that my item had shipped. On December 21, my package arrived in California. 
Delivery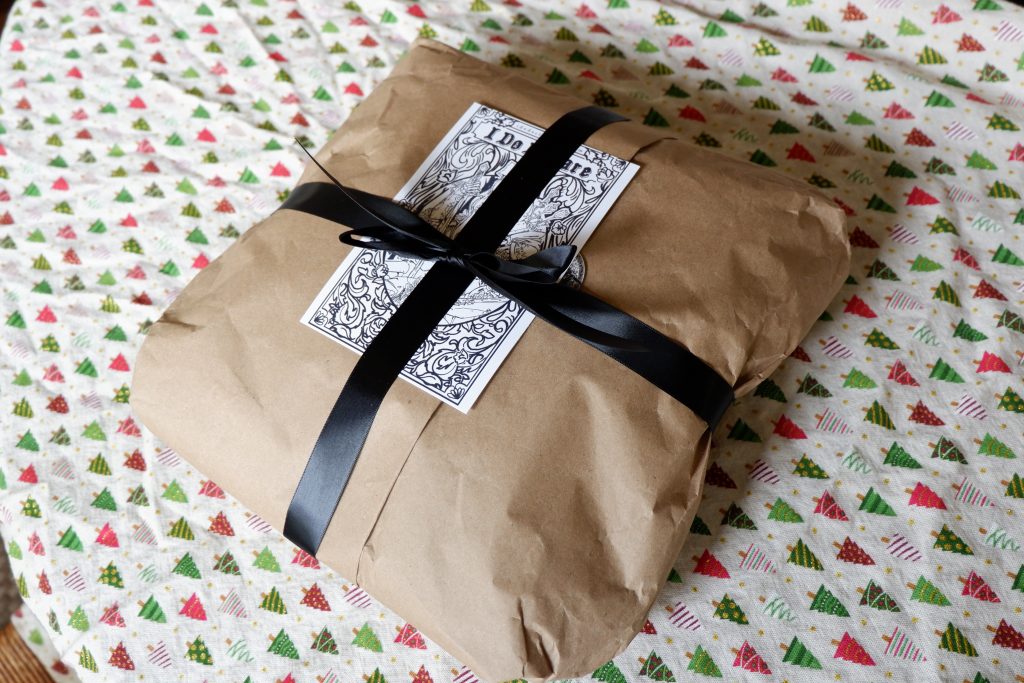 The dress was shipped in a non-padded, waterproof envelope with no branding on the outside. Inside, the dress was wrapped in brown paper with a black ribbon and I Do Declare postcard, with a note from the designer on the back.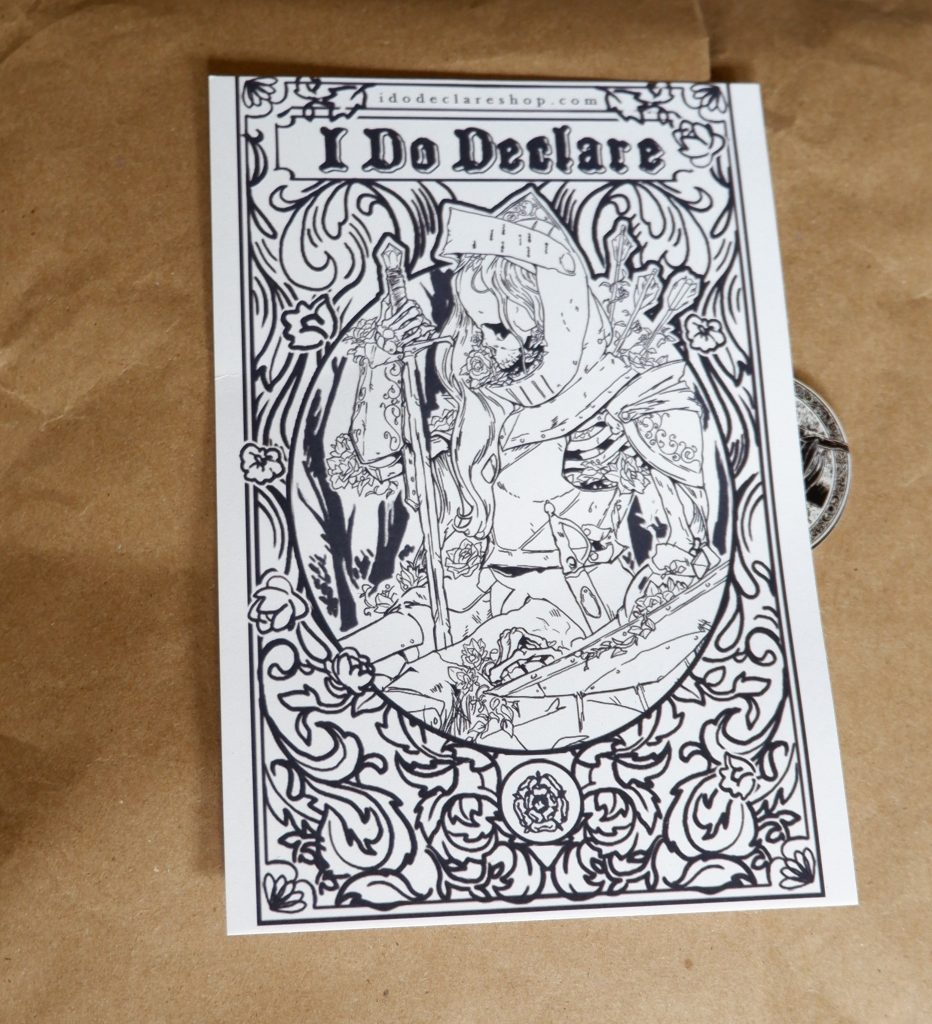 Goll Dress
The dress is a lovely wool blend, lined with cotton on the bodice and satin in the skirt. It closes in the back with an invisible zipper. The skirt is long, hitting me (I'm 5'4") somewhere between ankle and knee. There are also two roomy pockets that easily fit keys, wallet, phone, and lipgloss (I thoroughly tested this feature). I purchased a small, which measured 35 in. in the bust and 28 in the waist. I was between sizes, but opted for the smaller dress and I'm glad I did.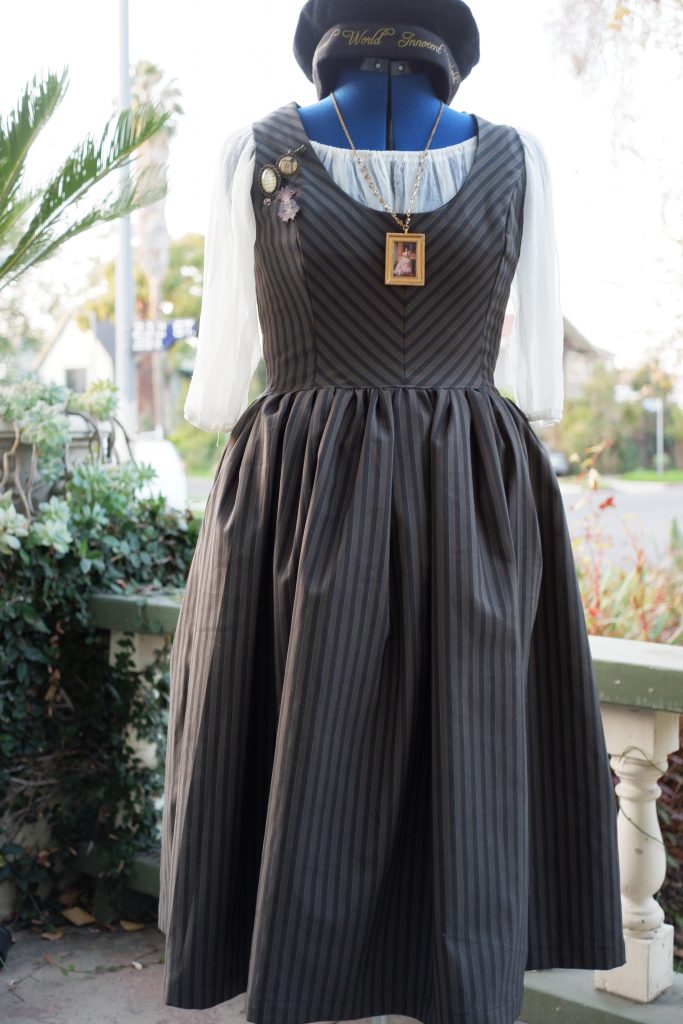 The princess seams are extremely flattering and the chevron formed by the striped fabric is a delightful design touch. The fabric is surprisingly dimensional, with threads of red streaked through the green. The bodice is cut lower than I prefer in a "lolita" garment, however with the blouse or cutsew underneath it makes no difference.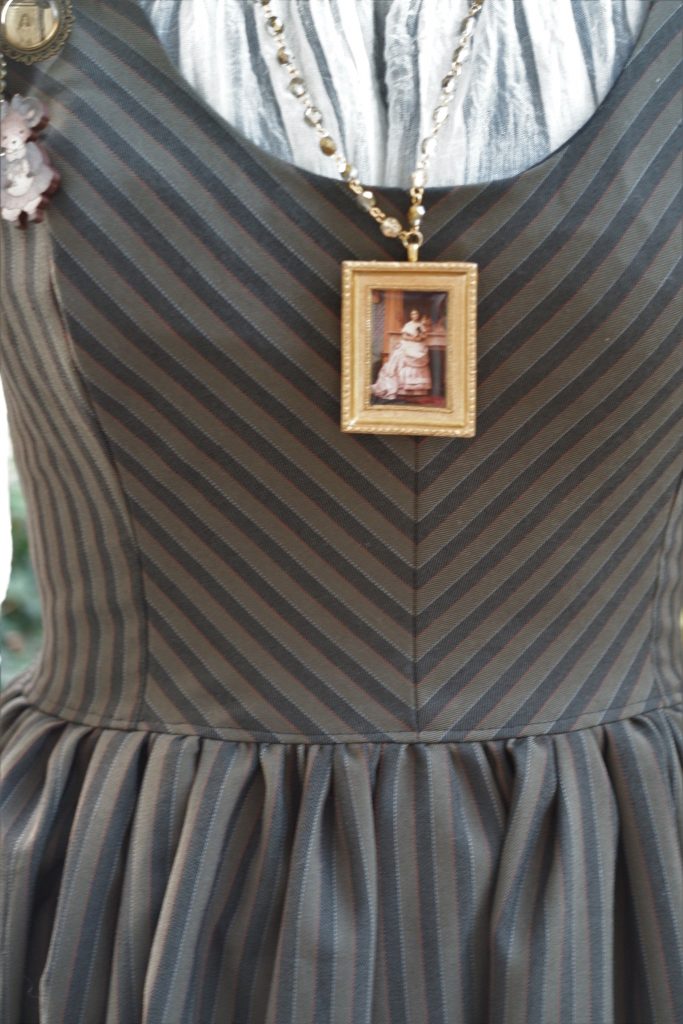 This version of the Goll dress is perfect for Christmas or other winter celebrations. The wool blend kept my legs surprisingly toasty at an indoor event and it even served me well as I raced out in the rain to grab something from my car.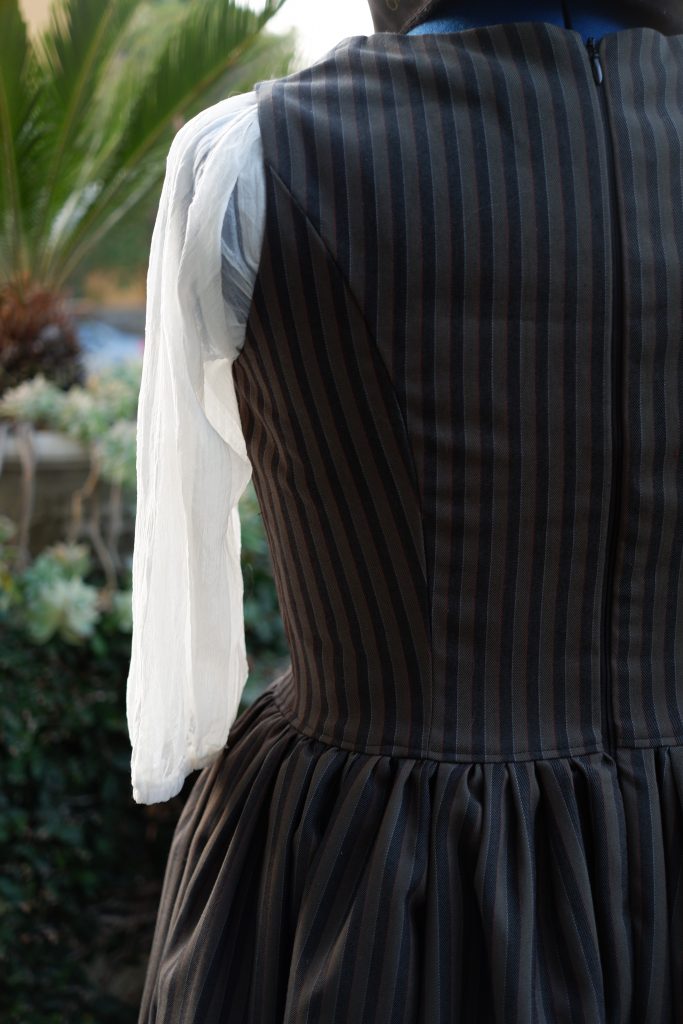 I Do Declare's pieces aren't usually the garments for "casual wear", but the simple lines of the Goll dress work well for understated outfits. I wore it with a turtleneck and tights, and while I got compliments on the dress, I didn't get the usual questions that come with wearing lolita. I'm excited to give this dress a real chance to shine with an over the top coordinate. 
I Do Declare can be found at their website, and at select shows and events on the east coast of the US. 
By day, Jenna is a legal professional living in Los Angeles, California. By night (and weekends), she is a frill wearing monster who loves Innocent World and lolita indie brands. When she isn't taking mirror selfies of her coordinates, she enjoys reading comic books, playing board games, and snuggling with her pup, Lily. You can see her mirror selfies on her instagram @lovelylaceandlies and contact her at lovelylaceandlies@gmail.com.