Tiny Passerine is a Texas based jewelry maker specializing in classic lolita accessories. The designs take inspiration from historical clothing. The brand is relatively new, but I've bought from them twice already, so I'm sold!
The Duchess' Tea
My first purchase was a set called the "Duchess' Tea", a Regency inspired jewelry set that could include a statement necklace, earrings, and rings. I purchased the "parure" complete set in the "rosaline" colorway. I placed my order on February 8 as part of the "Garnet Gateau" event. My order arrived in California on March 6.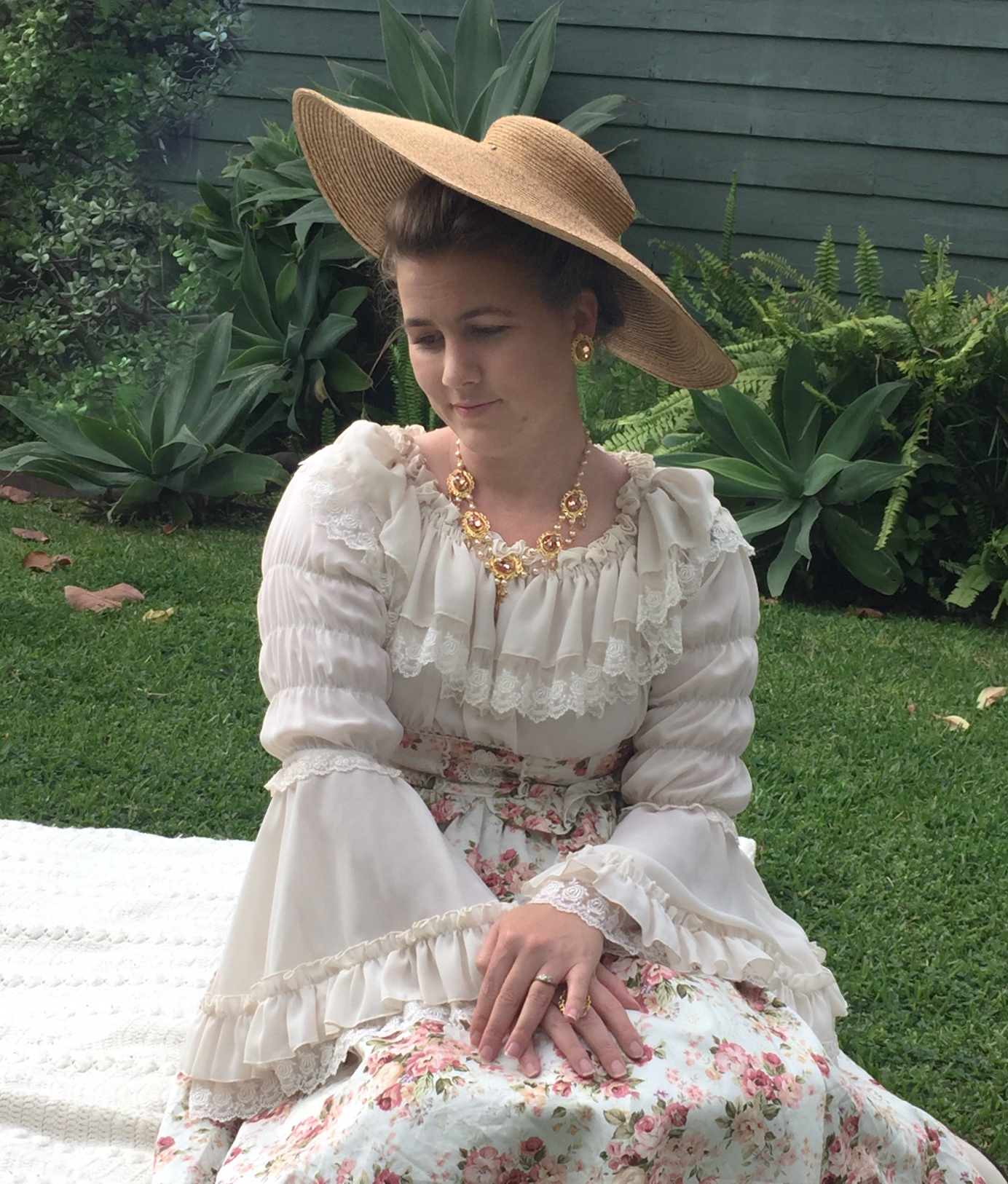 The first thing I noticed is that despite looking so elaborate, the necklace was very light! It sat nicely on my blouse without weighing it down. It will look perfect with a high necked collar, although it also worked well on the decadent collar of this Atelier Pierrot blouse. The set had the option of pierced or non pierced earrings and the ring is adjustable. I love how feminine these pieces are. Plus, jewelry sets are great for getting ready quickly without worrying too much about accessories.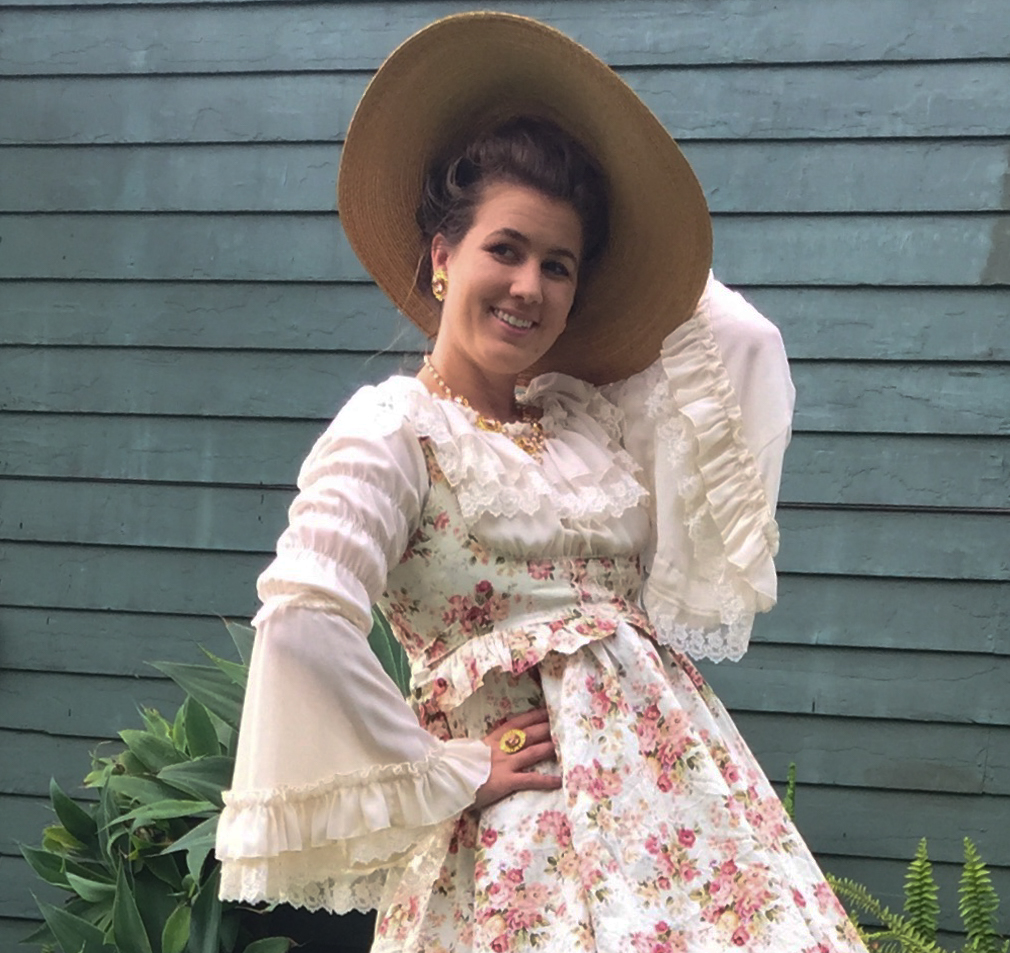 Bluebonnet Pendant
Tiny Passerine has also started offering real pressed flower pendants and brooches. These necklaces vary pretty widely in their design, but I was struck by the simple blue bonnet pendant. I purchased this necklace on April 18 and it arrived to California on April 26.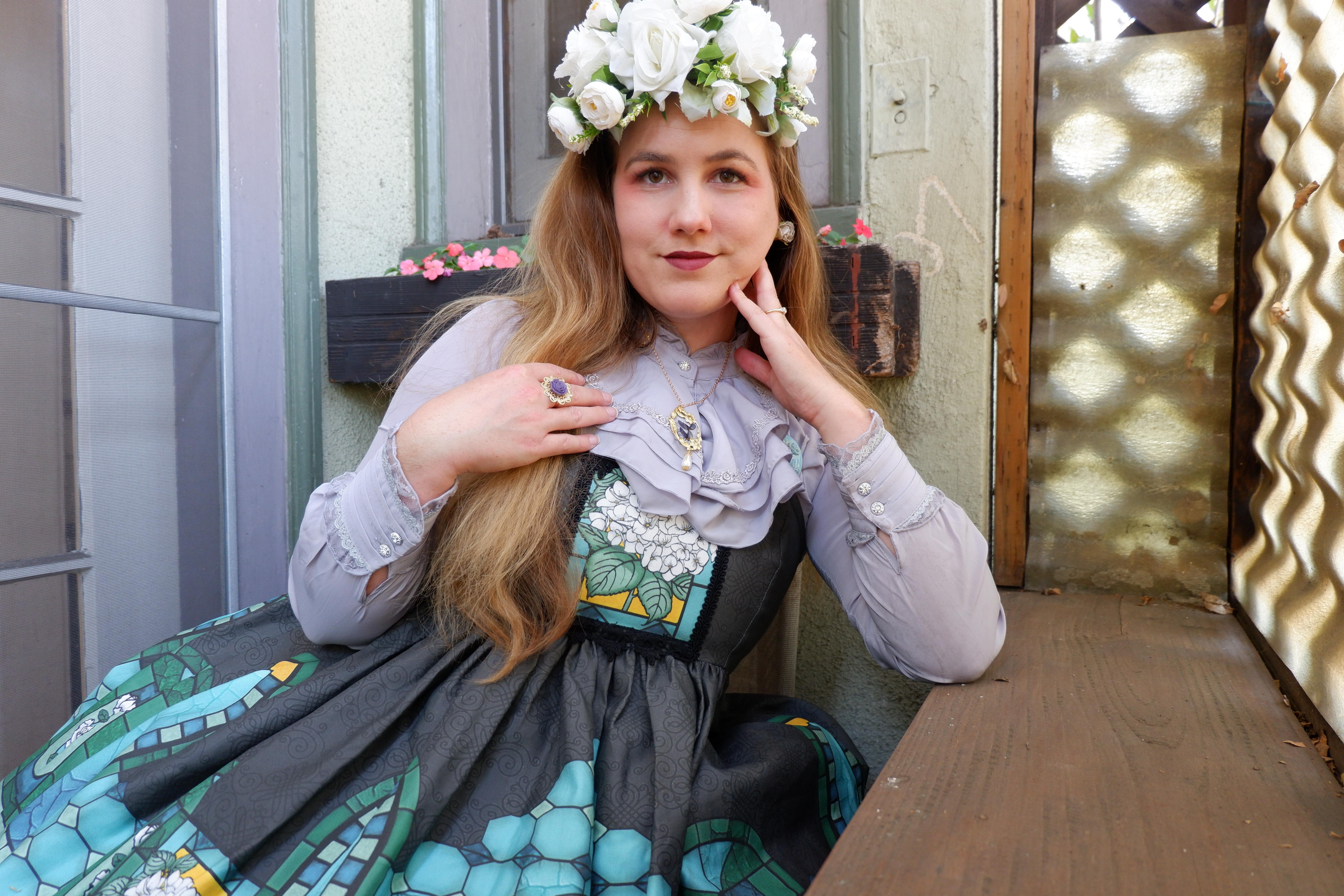 When I opened the box, I was pleasantly surprised to find a gift with purchase: a matching floral ring. I really appreciate this touch and the color matches perfectly with the pendant. Also, the gold frame really helps the necklace stand out. As you can see, I chose a very busy blouse, but the necklace still makes quite an impression!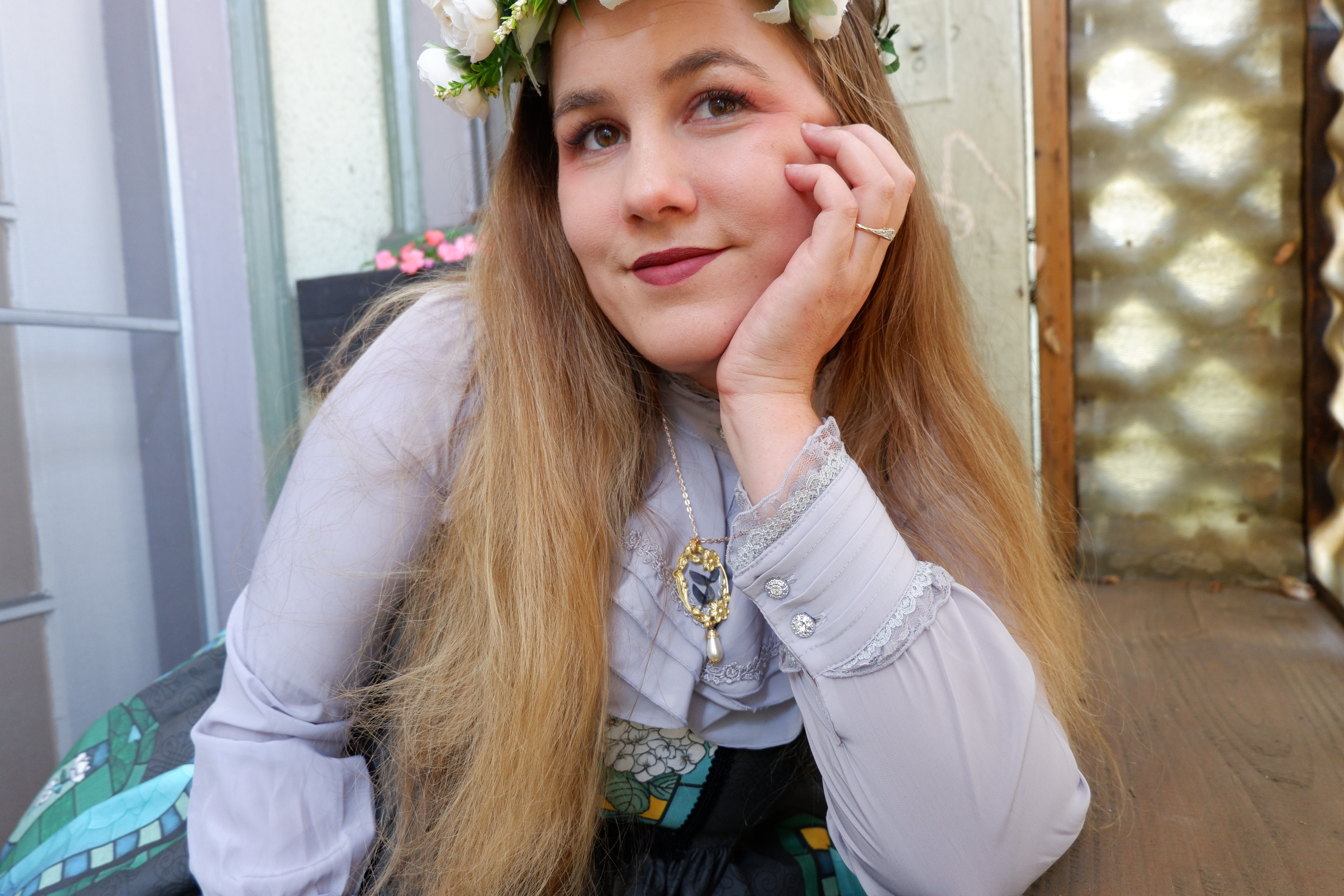 Closing Thoughts
With such a wide variety of designs, Tiny Passerine is a huge boon to classic lolita fans. While I love scouring thrift stores for brooches and necklaces, it's wonderful to find ready made jewelry that is exactly my taste. I know I'll be buying more from them in the future!
Tiny Passerine can be found on Etsy and on Instagram.
By day, Jenna is a legal professional living in Los Angeles, California. By night (and weekends), she is a frill wearing monster who loves Innocent World and lolita indie brands. When she isn't taking mirror selfies of her coordinates, she enjoys reading comic books, playing board games, and snuggling with her pup, Lily. You can see her mirror selfies on her instagram @lovelylaceandlies and contact her at lovelylaceandlies@gmail.com.