Dollbe is a Los Angeles based lolita brand, specializing in dresses with original prints that range from elegant classic to haunting classic to super sweet. They carry clothes from size XS to 6X, making their clothes an excellent choice for lolitas of every size. 
Dollbe 
In 2020, I was lucky enough to win one of Dollbe's dresses in a give away. I chose the gorgeous new Stainglass Garden in charcoal. On March 25, I got a message that my dress was ready. Two days later, my dress had arrived!
Dollbe's JSKs are printed on a cotton linen fabric that's quite stiff and keeps its shape well. The dress is not lined, but all seams are finished with a serger. (Dollbe's dresses also usually come with detachable waist ties and a pocket, but mine did not because it was a promotional piece). 
Stainglass Garden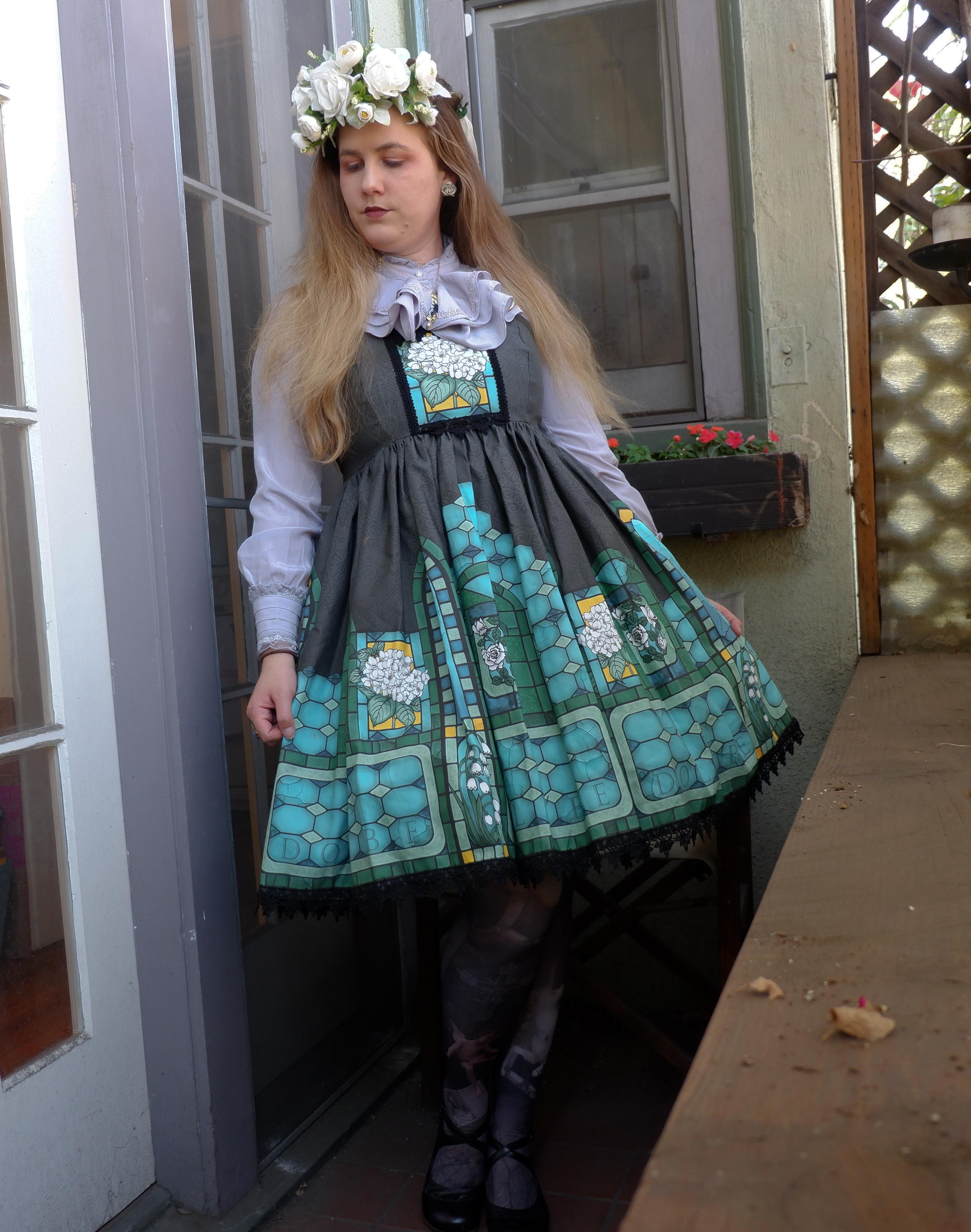 The print is crisp and colors are so vibrant. It also has full back shirring with no closure, so it slips on over my head. The Stainglass Garden is trimmed with pretty black cotton lace at the bottom hem and on the bodice. I believe that my dress is an empire waist cut, thought their dresses also come in natural waist cuts.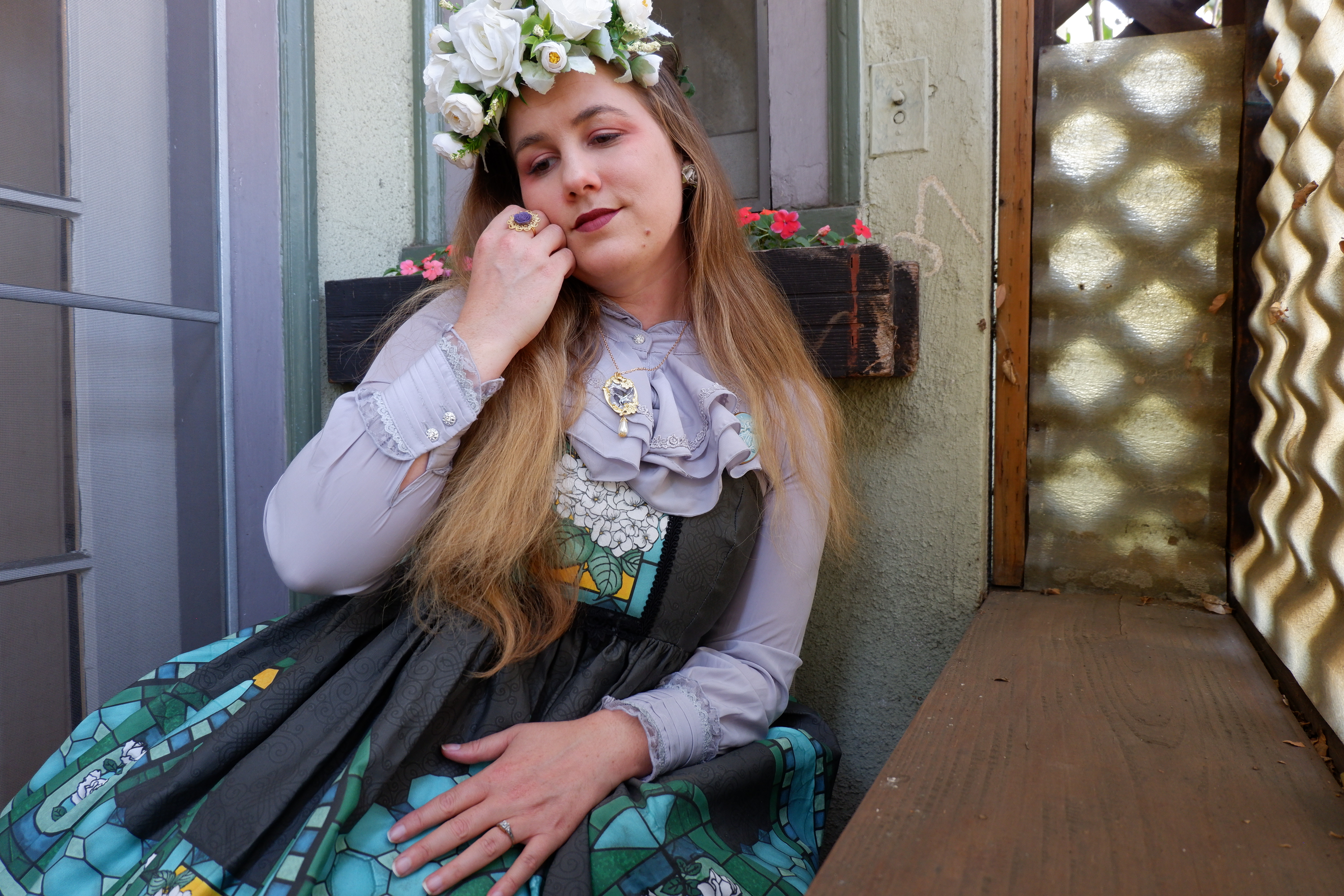 I had been looking at stained glass prints when I won the giveaway so this dress was a welcome addition to my wardrobe. This print lends itself to many accessories because of its variety of colors and motifs. I paired it with other florals, but this would work just as well with religious imagery to play up the architectural features of the print. It was truly hard to pick a colorway, but the charcoal will be perfect to pair with black, white, green, or blue.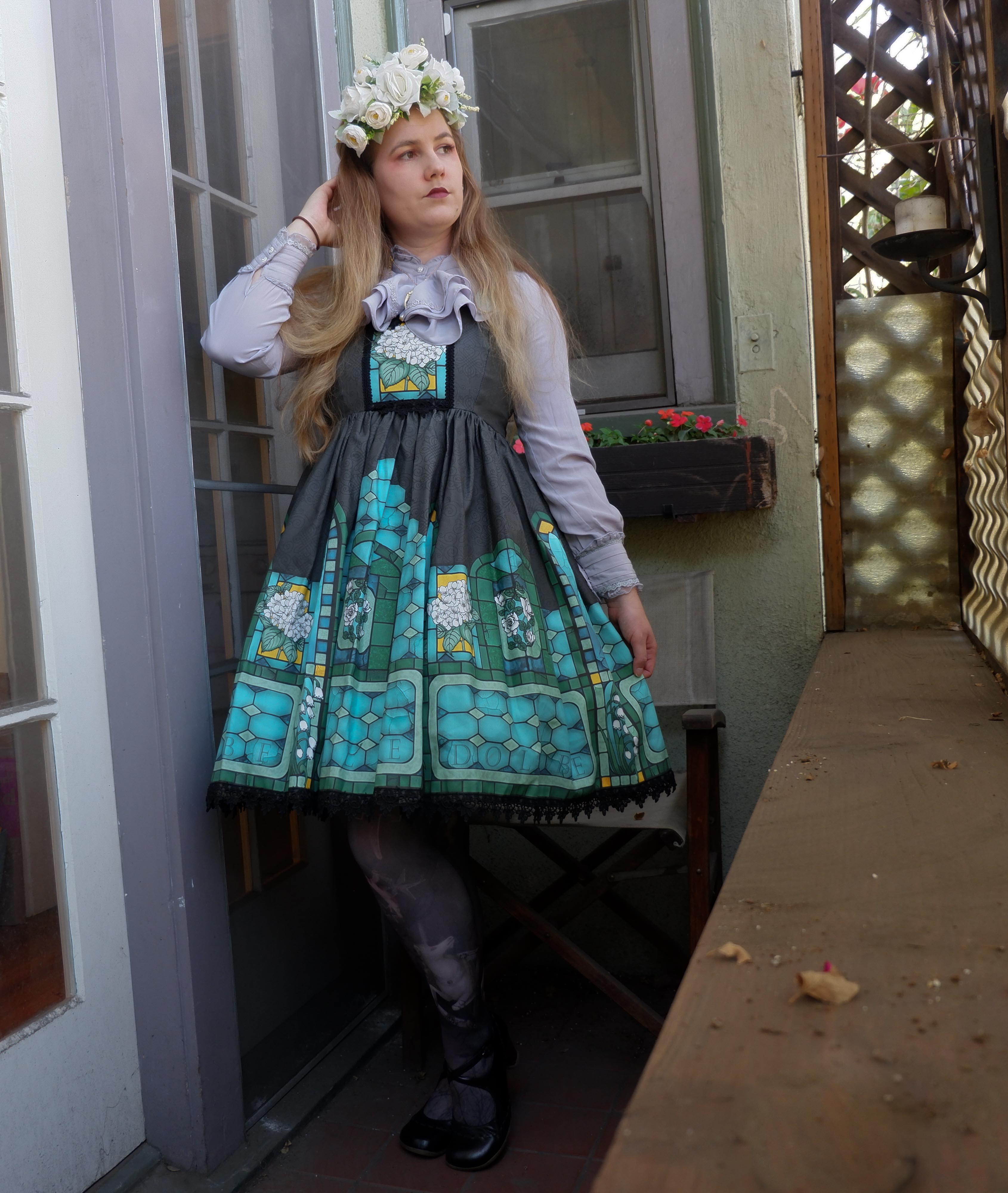 Closing thoughts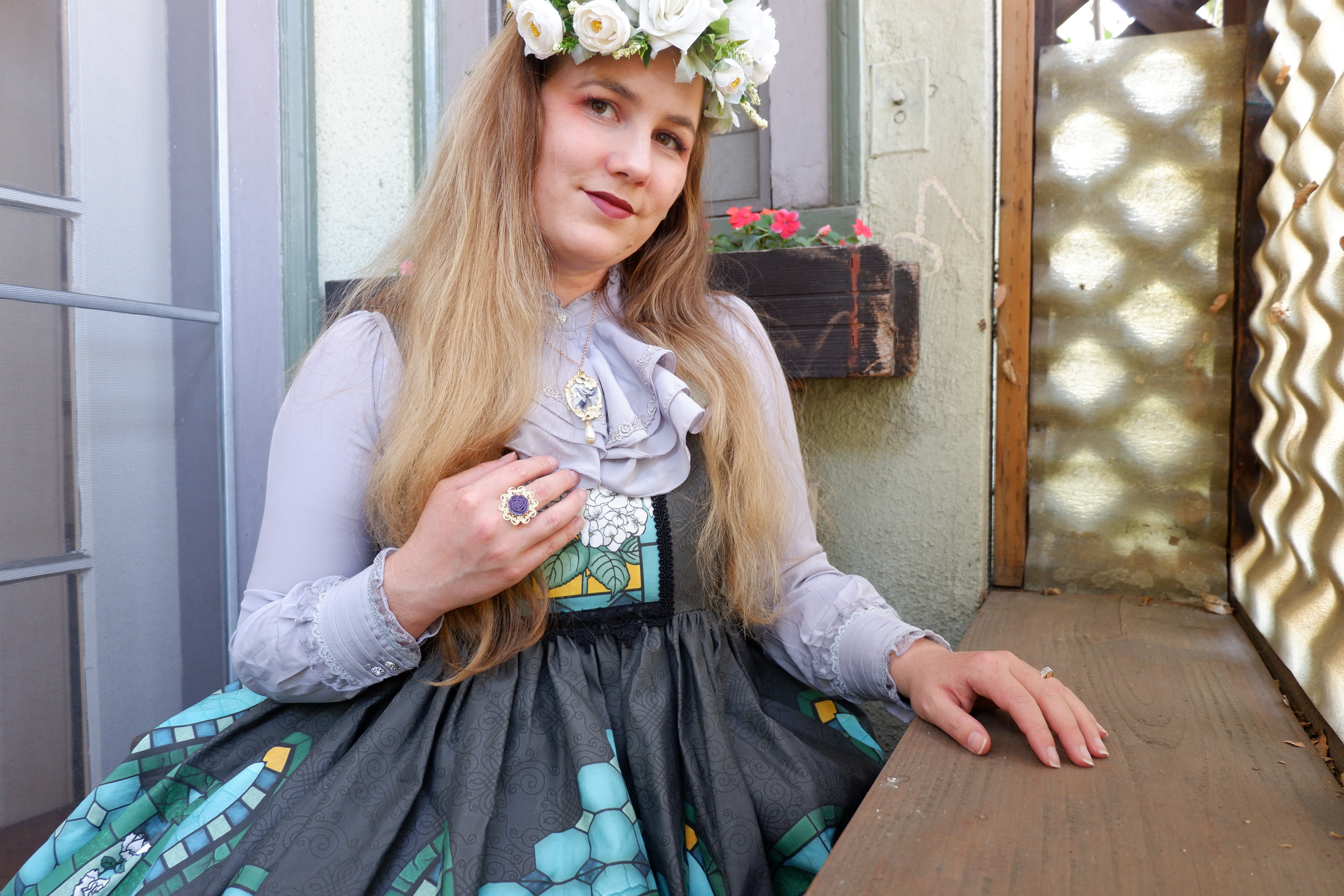 Dollbe is the work of a two woman team and their brand is truly remarkable. With their myriad prints and wide range of sizes, there is definitely something for everyone. Their original prints also feature unusual colors, so if you were desperately searching a pangolin print or orange colorways, look no further. 
A recent addition to the shop is their accessory packs, made to match their printed dresses. Even if you've purchased from them in the past, you should check out their shop to see what's new. 
Dollbe can be found on their Etsy, Facebook, and Instagram. 
By day, Jenna is a legal professional living in Los Angeles, California. By night (and weekends), she is a frill wearing monster who loves Innocent World and lolita indie brands. When she isn't taking mirror selfies of her coordinates, she enjoys reading comic books, playing board games, and snuggling with her pup, Lily. You can see her mirror selfies on her instagram @lovelylaceandlies and contact her at lovelylaceandlies@gmail.com.