The Getty Center is a perfect place for an outing in lolita, whether you're visiting with your comm or going by yourself. The extensive art collection (including stunning Rococo and Neoclassical works), beautiful architecture, grounds, and gardens, and amazing views of Los Angeles offer something for every guest.
Located just off the the 405 Freeway in Los Angles, California, the Getty Center sits perched atop the Santa Monica Mountains and opened its doors in 1997. Admission to the museum is always free and parking is $15.
The Getty Center's permanent collection features artwork and sculptures from a large swath of history, from Renaissance masters all the way up through modern photographers and artists. Original works from Rembrandt, Rubens, Degas, Van Gough, Monet, Cezanne, and Gaughin, all grace the halls of the art pavilions.
If paintings, sculptures, and photographs aren't your thing, the collection also contains an extensive collection of decorative arts, including furniture, tapestries, and even an entire panelled room (featuring full length mirrors great for selfies). The lush fabrics and intricate carving offer a feast for the eyes and it's hard to imagine a practical use for the beautiful beds, desks, dressers, and chests.
 Of particular interest to fans of lolita fashion are the gorgeous portraits from 18th century France, featuring the lavish fashions of the court of King Louis XIV and Marie Antoinette. The paintings unsurprisingly suggest that many Japanese brands have drawn inspiration from this particular time period. The decorative arts feature ornate furniture and other ornamentation in Rococo and Neoclassical style. The museum's exhibits allow for patrons to get up close and personal with most of the pieces, allowing for detailed looks at the art and of course, great photo opportunities.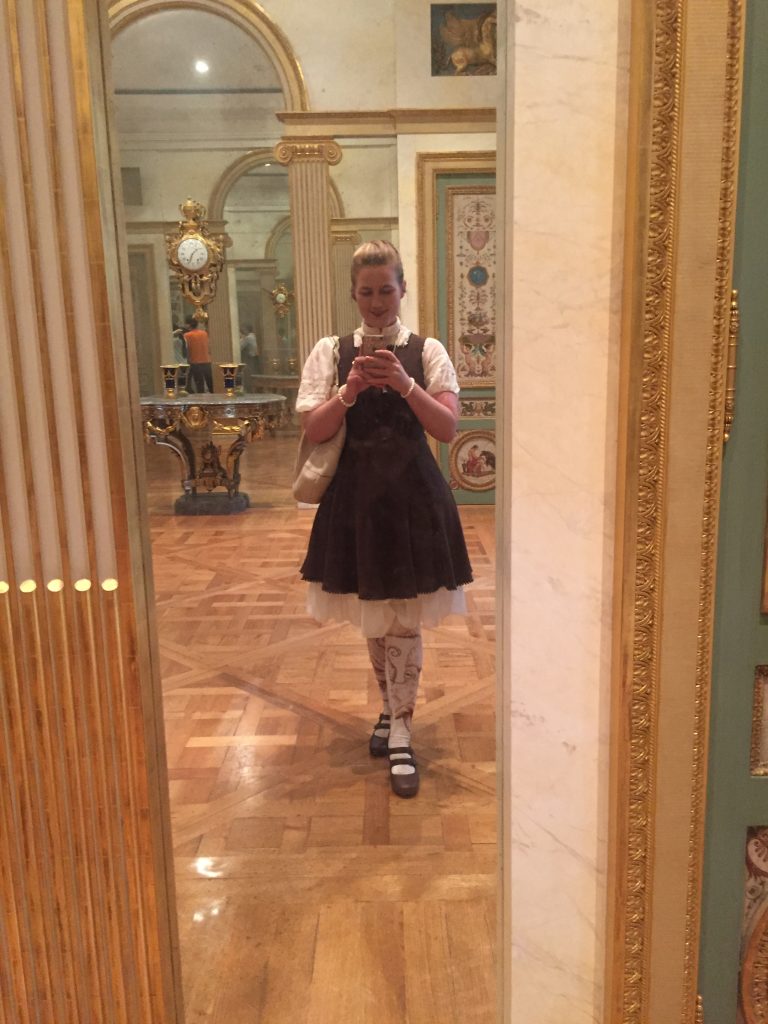 If art inside the pavillions doesn't interest you, the grounds of the Getty Center feature sweeping plazas and paths of marble lead to multiple fountains and gardens that are impressive in their own right. The design of the pavillions and natural features of the landscape render the freeway just below almost completely inaudible while still offering breathtaking views of Los Angeles and the surrounding areas.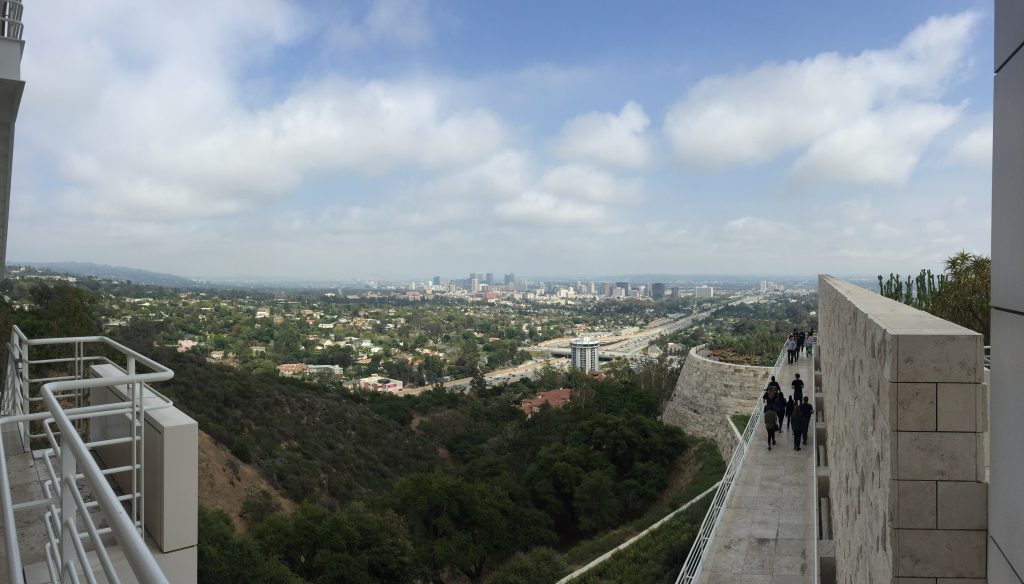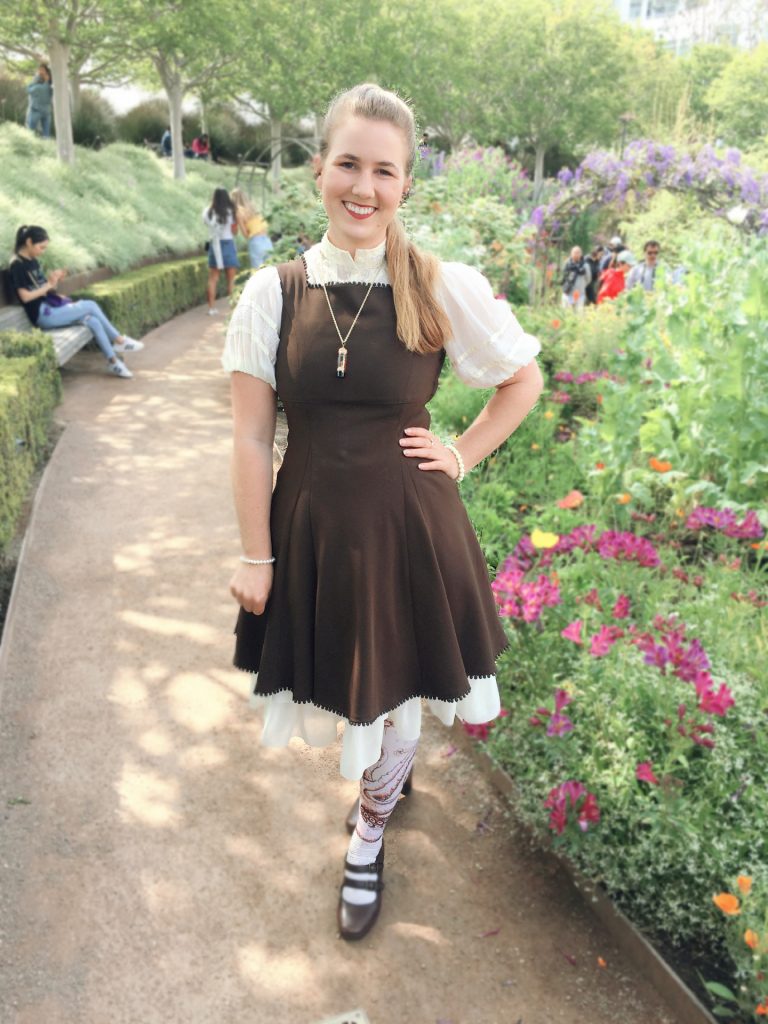 The Central Garden sits down a short slope near the base of the center and offers wide lawns for guests to lounge or picnic on. The garden itself features a water filled hedge maze, gravel lined walking paths that weave under floral arches, and offers a stunning view up toward the center. The garden are constantly changing, but its hard to resist snapping photos among the blooming beds.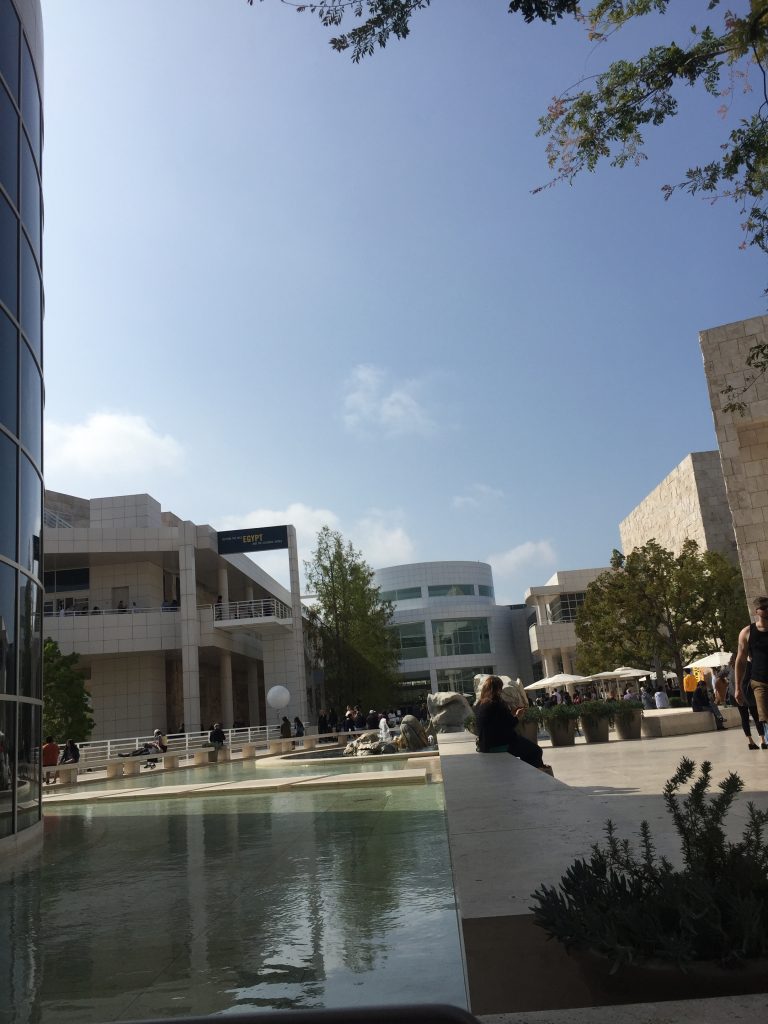 The museum attracts lots of visitors, but the spacious galleries mean that except in a few places, you're not fighting to look at the exhibits  (even in a petticoat). If you're planning on looking at the whole museum, plan on wearing comfortable shoes (although most of the surfaces are even and flat, so there's not much danger if you're wearing heels). The gardens are mostly exposed, so if you're planning on bringing a picnic parasols and large hats would definitely help, but there are plenty of benches and tables in the shade if you'd rather not deal with the hassle. If you're visiting with a group, there's plenty of room at the scattered cafes and the expansive lawns to grab a bite together.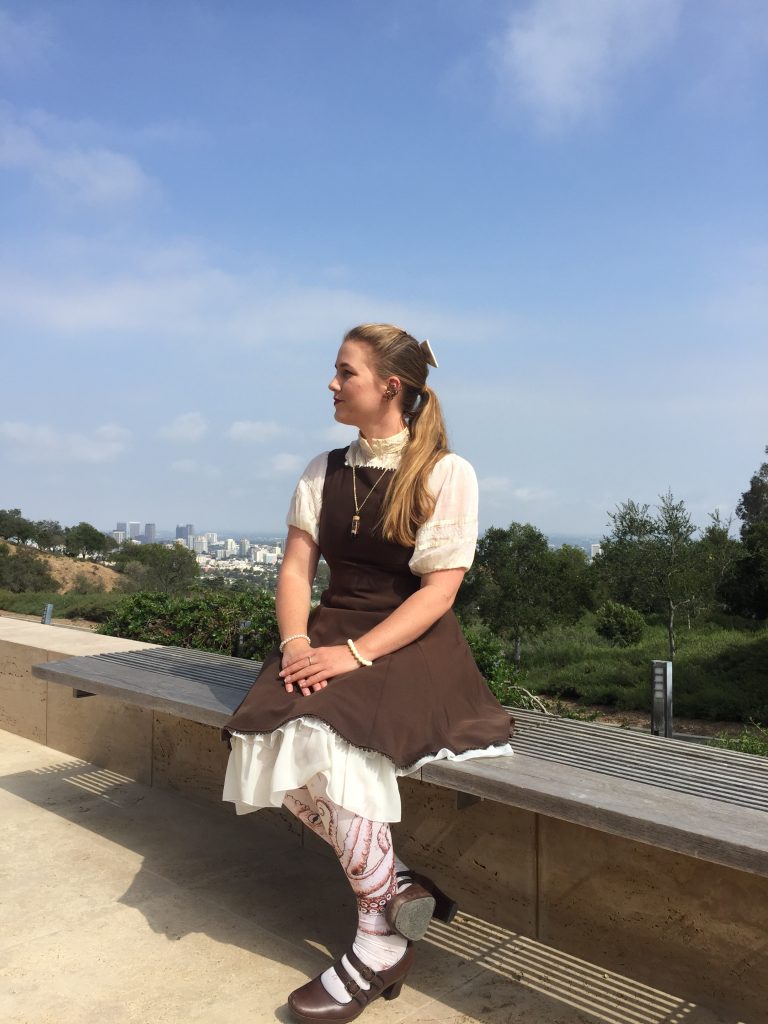 Whether you're a fan of architecture or art, the Getty Center makes for a wonderful afternoon visit. You're sure to find something there that will spark  your imagination.
By day, Jenna is a legal professional living in Los Angeles, California. By night (and weekends), she is a frill wearing monster who loves Innocent World and lolita indie brands. When she isn't taking mirror selfies of her coordinates, she enjoys reading comic books, playing board games, and snuggling with her pup, Lily. You can see her mirror selfies on her instagram @lovelylaceandlies and contact her at lovelylaceandlies@gmail.com.