Shoe clips are an easy way to add a pop of color and balance out a coordinate. They're also dead simple to make and don't require any special skills. Here's a quick to tutorial to make a pair of colorful bow shoe clips.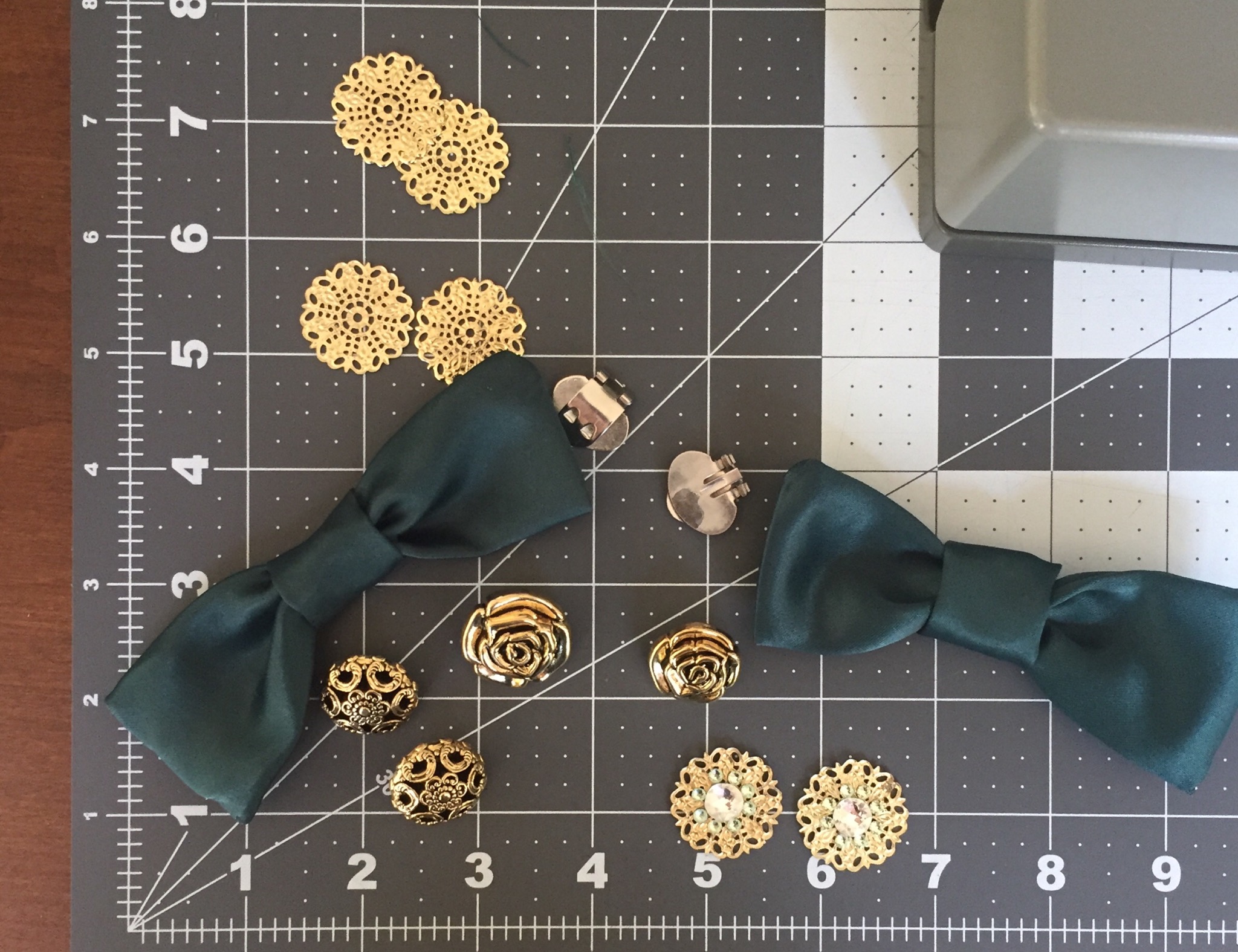 Gather your supplies.
To make these clips, you'll need the following items:
Shoe clips
You can find these at Joann Fabrics, Amazon, Walmart, or on Aliexpress. You'll get a bunch of shoe clips in a bag, so you can experiment with other styles. They are metal with a flat part that you will attach a decorative element to, and a grippy snap on the bottom that will hold onto your shoe.
Fabric
Needle, thread
Ruler, tape measure
Scissors
Any other decorative element you'd like.
Prep your fabric.
It always good practice to launder your fabric the way you expect to care for it and iron it so you can take accurate measurements. Since you probably won't wash your shoe clips, you can skip this step if you want.
Measure and cut your fabric.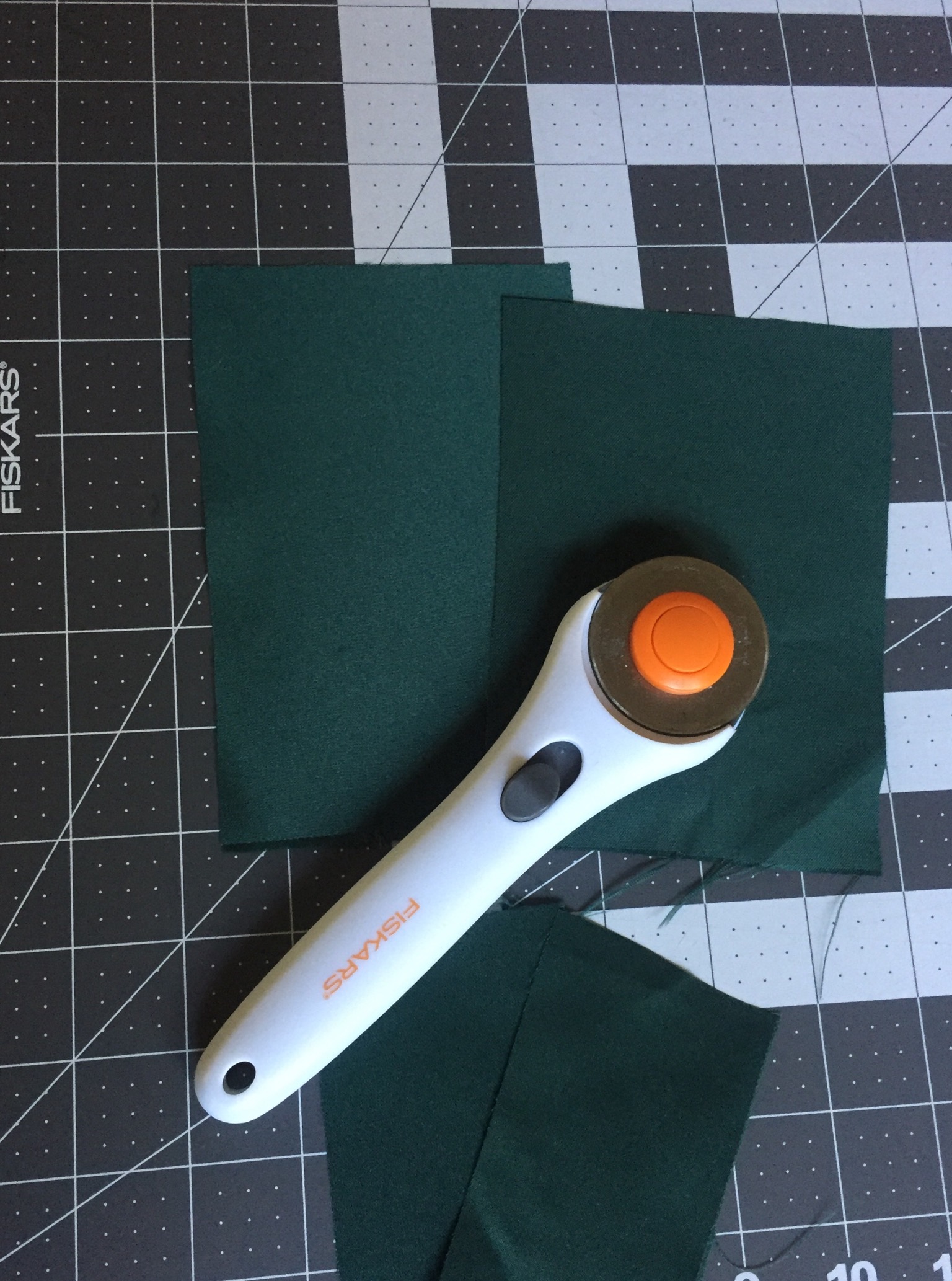 You will need four pieces for two bows: two pieces for the main part of the bow and two pieces for the center. Decide the width and length of your bows. Double the width (we'll be folding it in half and sewing it) and don't forget to include seam allowance. The main portion of my bows were 5 inches x 6 inches to create bows that are approximately 5 inches wide x 3 inches tall. The center piece was approximately 2 inches wide by 2 inches.
Sew your main bow pieces.
Fold your main bow pieces in half, right sides together. If your bows are particularly big you can pin them but I found this wasn't necessary. Sew two sides together then press your seams. Turn your fabric and turn your last seam in on itself to enclose the raw edges.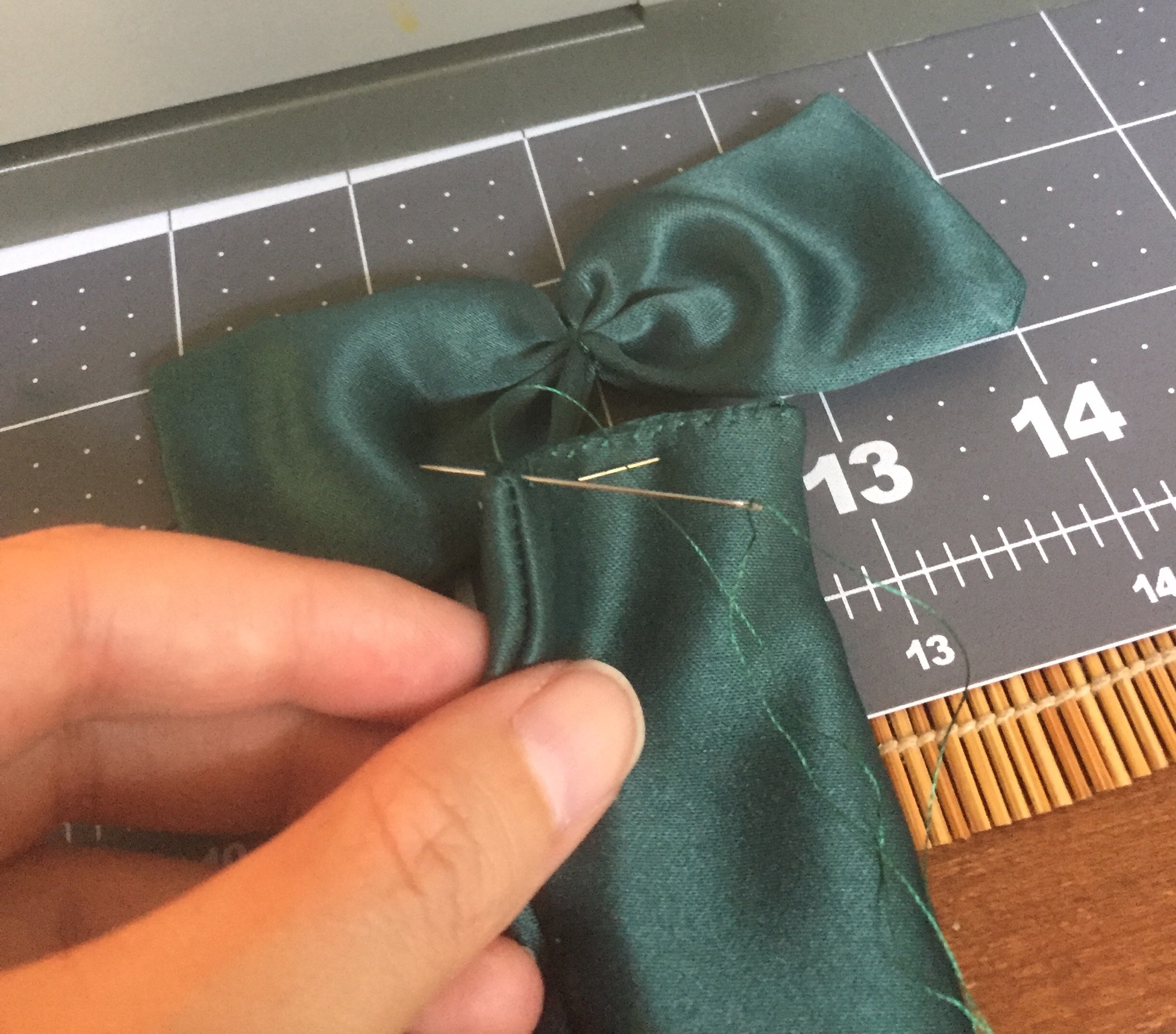 Sew the seam closed, keeping the stitches as invisible as possible. Press.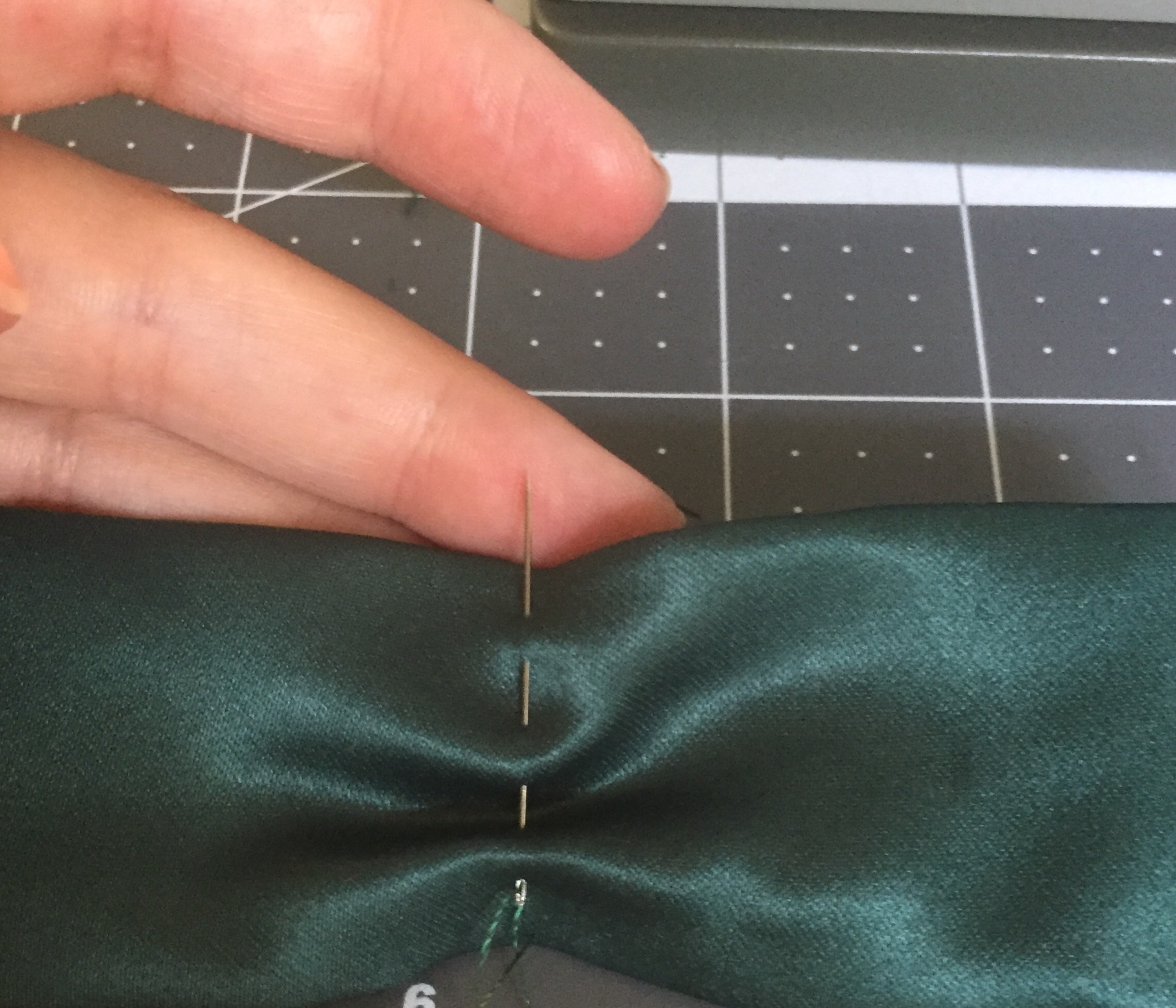 With a hand sewing needle, sew a running stitch through the center of the bow to create some pleats. Wrap the end of your thread around your bow a couple times to secure the pleats. Repeat for the second bow.
Sew your center bow pieces.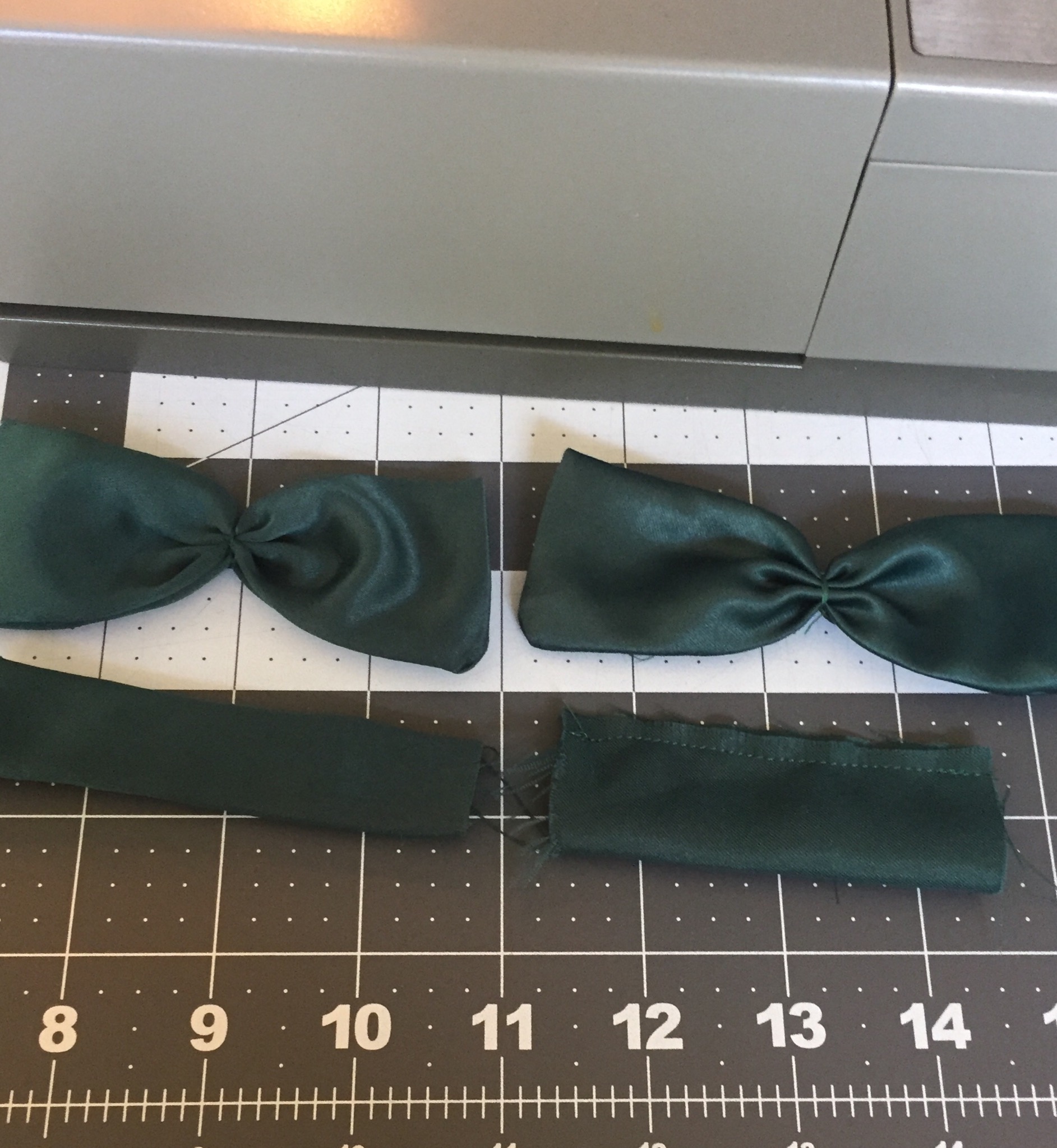 Fold your center bow pieces in half, right sides together. Sew down the long side so you have a skinny tube. Press your seams and turn your fabric. If you'd like to keep everything neat, you can enclose the raw edges of the other end of your tubes, but this won't be visible, so this is up to you. This satin unravels like crazy, so I chose to do so. Repeat for the second bow.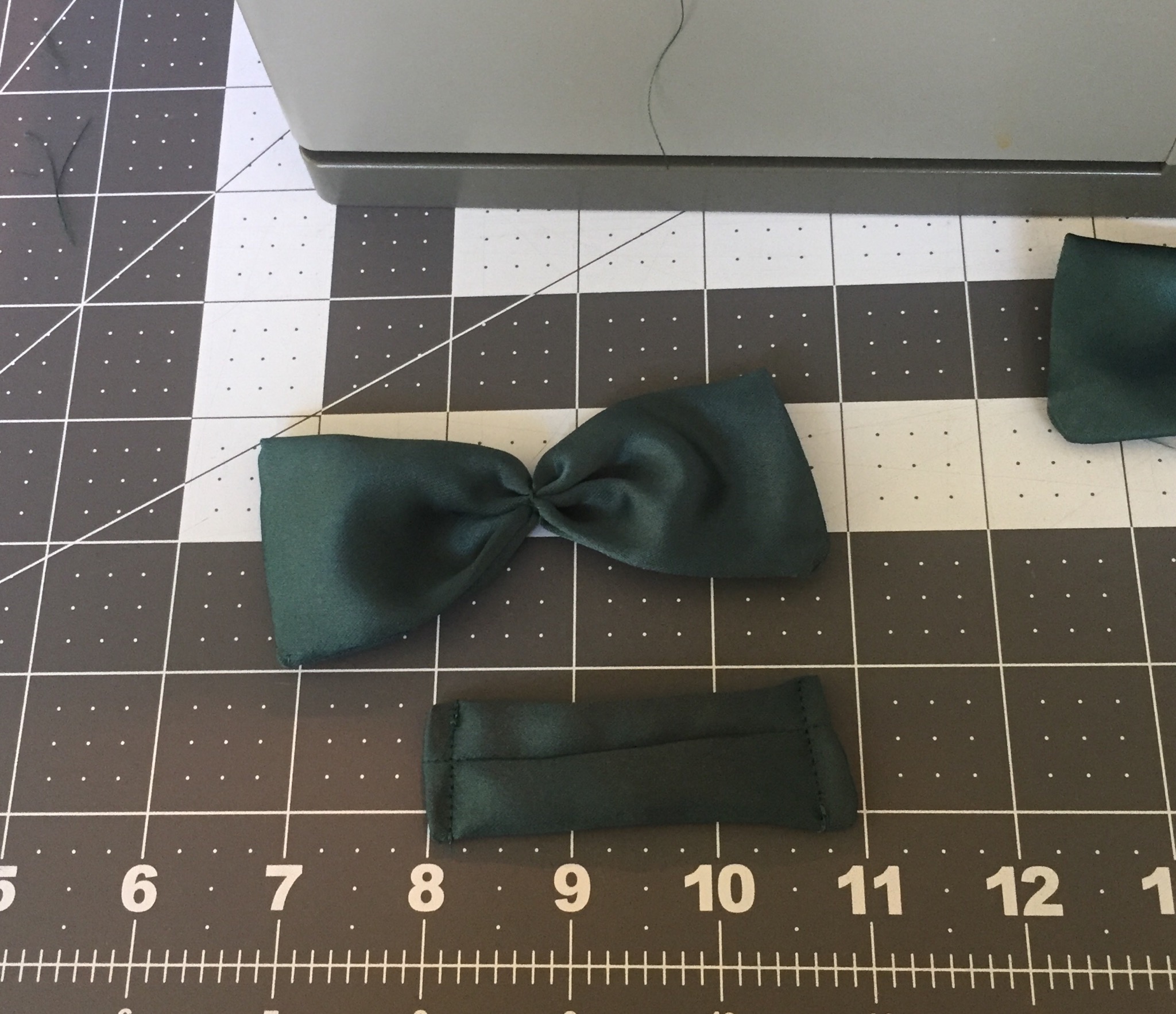 Attach your two bow pieces.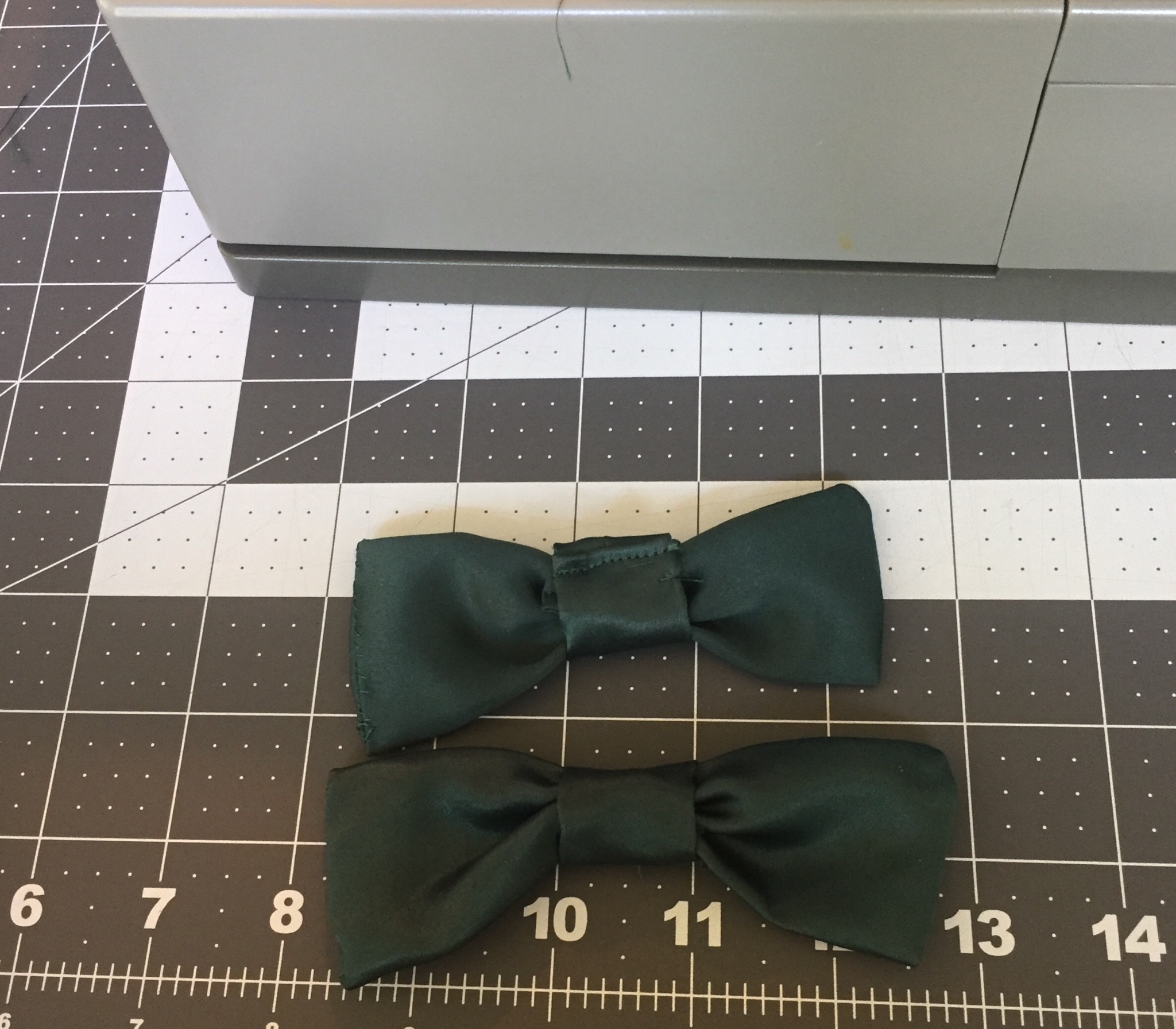 Tack one end of the center bow piece to the back of your bow. Wrap the center piece around the front of your bow and arrange the bow so you like the way it looks. Secure the other end of the center bow to the back of your bow. Repeat for the second bow.
Attach your bows to your shoe clips.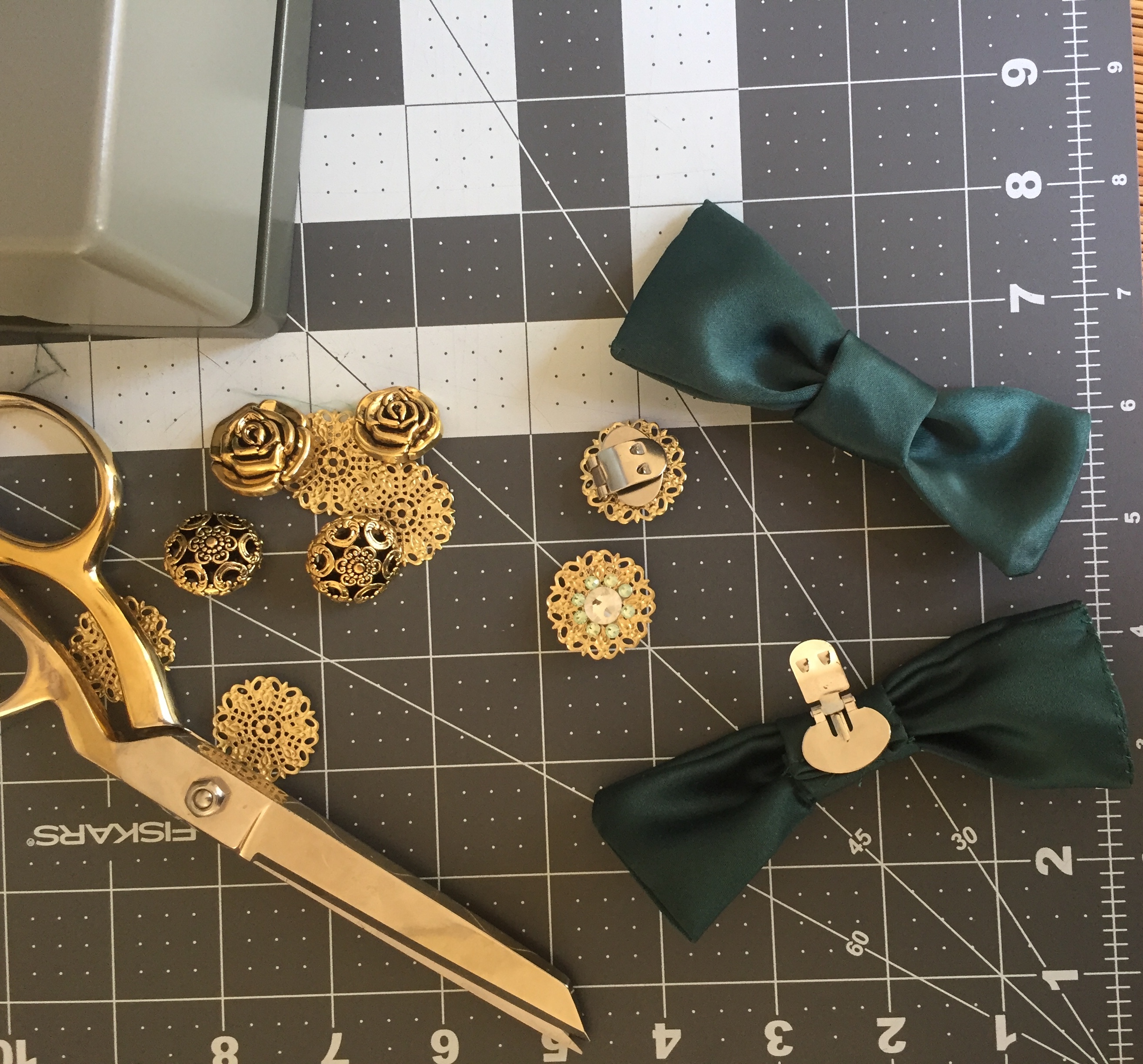 Apply glue to the flat portion of the shoe clip and press your bow onto it. I did this with hot glue, but this may not be the best glue for your material. Wait until your glue is totally dry before attaching your shoe clips to your shoes.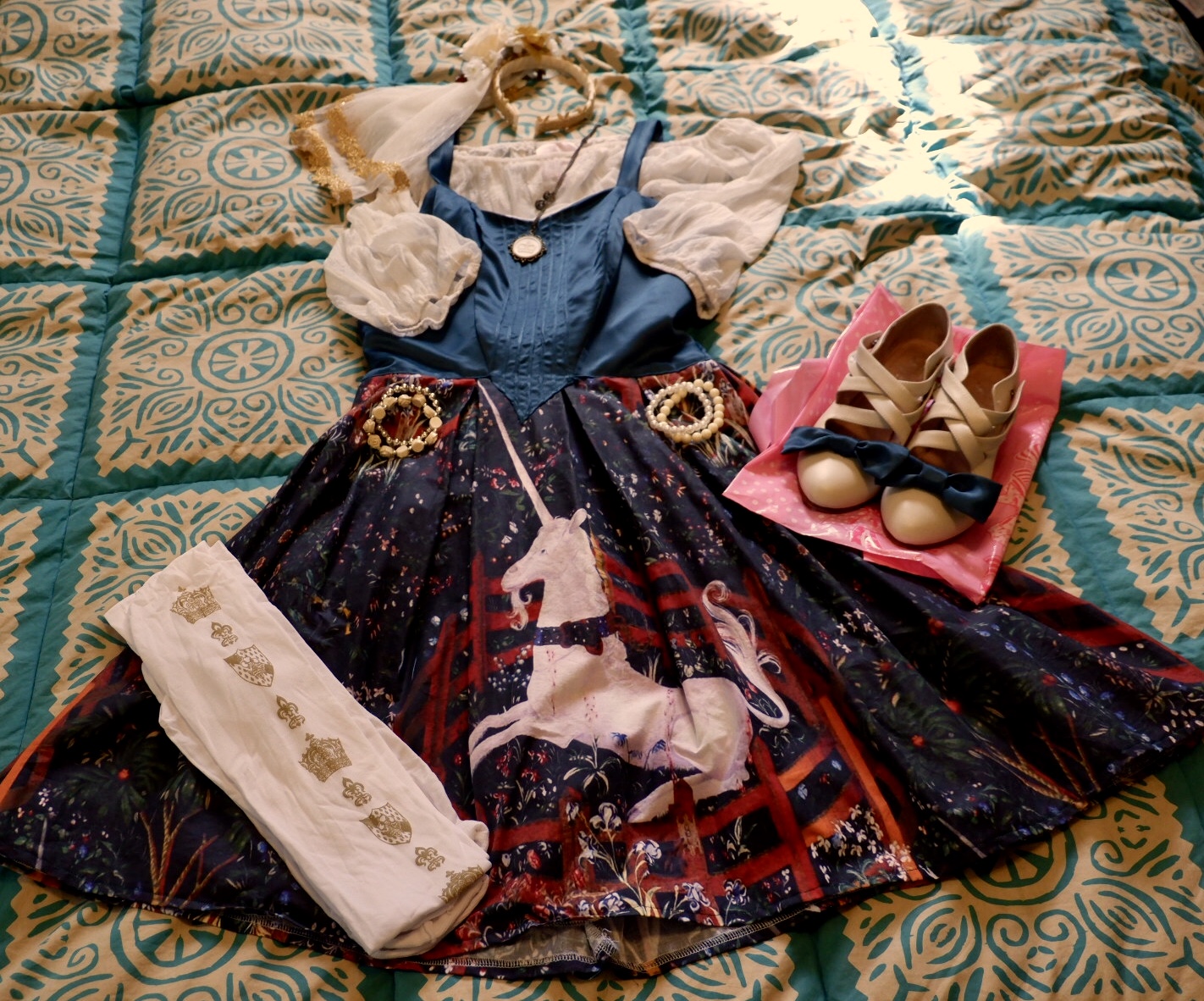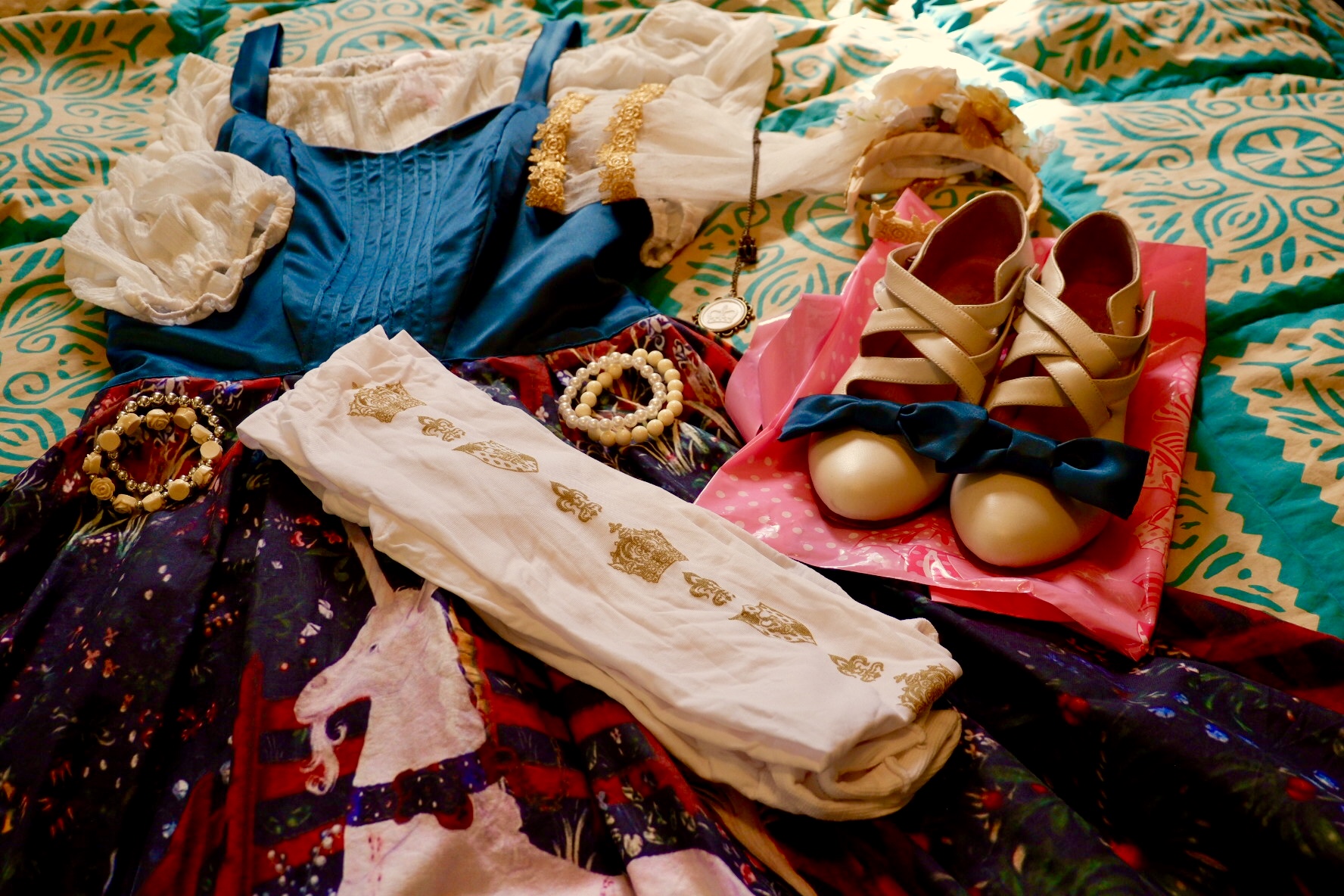 Obviously, this is not the only design you could use to make shoe clips! Last year when I attended the Labyrnith Masquerade Ball in Los Angeles, I created these Swarovski crystal shoe clips pictured above to add a little glamour to my feet. Get creative and go crazy!
By day, Jenna is a legal professional living in Los Angeles, California. By night (and weekends), she is a frill wearing monster who loves Innocent World and lolita indie brands. When she isn't taking mirror selfies of her coordinates, she enjoys reading comic books, playing board games, and snuggling with her pup, Lily. You can see her mirror selfies on her instagram @lovelylaceandlies and contact her at lovelylaceandlies@gmail.com.