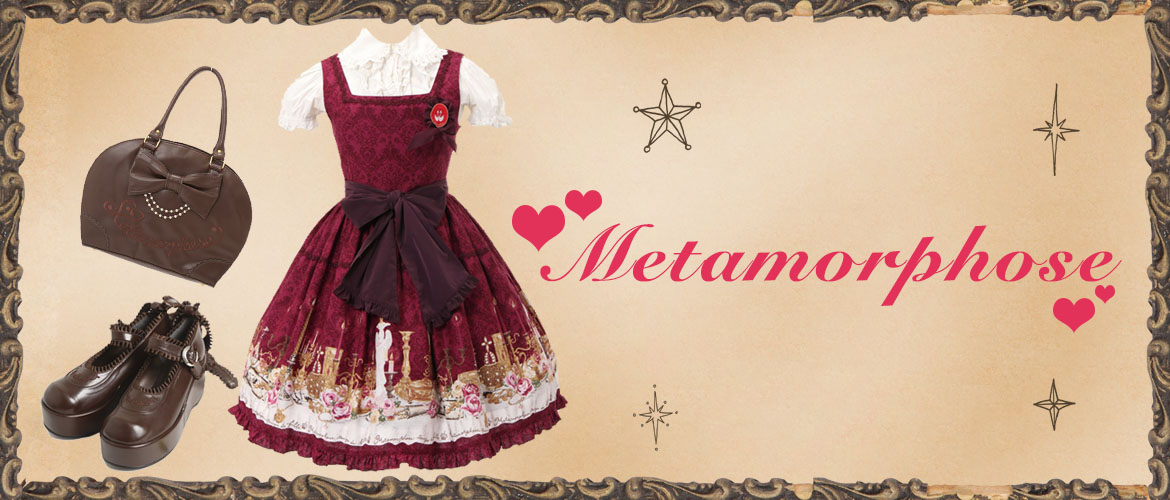 Metamorphose Temps de Fille (often shortened to Metamorphose or Meta) is a lolita brand that was founded in 1993 by designer Kuniko Kato. Metamorphose's focus is on sweet lolita, with prints, colors and cuts that feature motifs and elements common to all sweet brands: desserts, teddy bears, cute animals, tea cups, etc. They are well known for their kimono prints and retro inspired dresses. This make them quite distinct looking from other established lolita brands, like Angelic Pretty and Baby the Stars Shine Bright.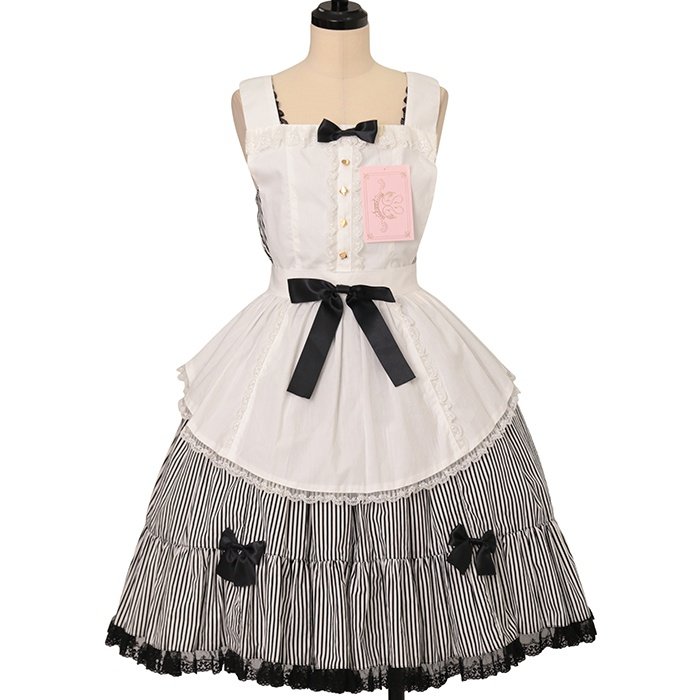 Kuniko Kato left the company in 2009 to pursue other business ventures (including Physical Drop), but Metamorphose has continued to flourish, producing tasteful solids and whimsical prints year after year.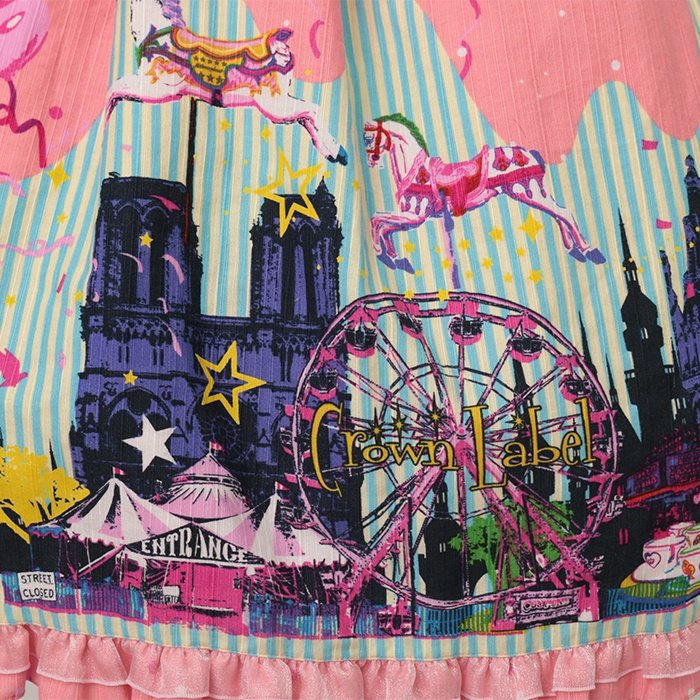 Beloved by western lolitas
Meta was one of the first brands with a website in English. They also allowed international buyers to use Paypal and foreign credit cards long before other lolita companies did. The ability to buy directly from Meta made it possible for Western lolitas to support the brand and gave them greater access to accessories and clothing unique to kawaii fashion.
In addition to their English website and acceptance of non-Japanese credit cards, Metamorphose is also known for their generous sizing. Their items often feature partial or full shirring, including full shirring skirts, meaning that their clothing can accommodate a range of body shapes and sizes. Their larger sizing has endeared them further to western lolitas who often don't have the same measurements as their Japanese counterparts.
The good, the bad, and the weird
In addition to their new releases, Metamorphose is well loved for their raschel lace socks, which are a coveted item for those who dress in "old school." They're also lauded for their heeled boots, which offer consistent easy to wear cute footwear year after year.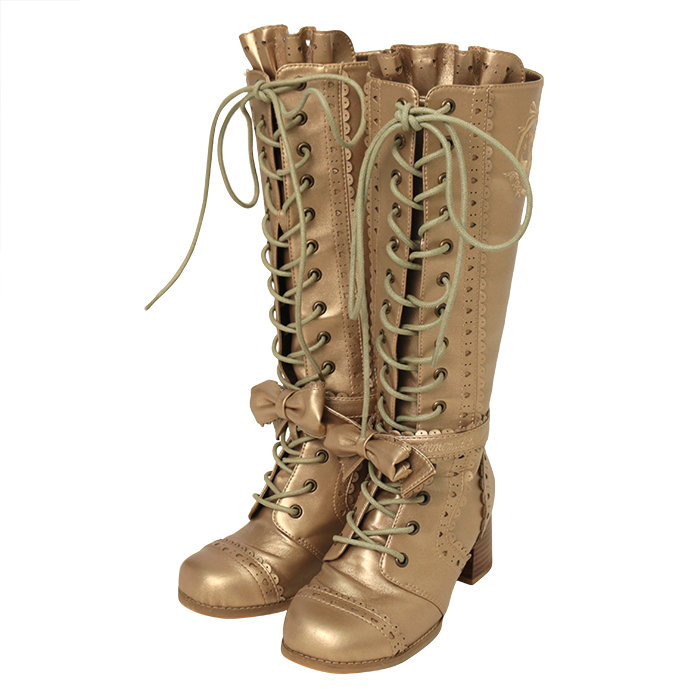 Constant Metamorphosis
Metamorphose's name was originally, Manifesteange Metamorphose Temps de Fille. While in reality these words form a nonsense phrase in French, Meta's website translates them,  "Manifesteange' means the advent of an angel. 'Metamorphose temps de fille' means 'the time of transformation into a little girl.
Meta's website includes their brand's concept:
Almost everyone has the desire to "transform" one's self, be it into an angel, someone who is more elegant, or even back to the time they were a little girl. With this concept in mind, we created the Metamorphose brand. In order to assist you in your "transformation", while not being a slave to the current fashion, we continue to conceive cute EGL fashion.
The brand itself adheres to this concept, putting out a range of styles that don't neatly fit into what is usually thought of as "lolita". Meta continues to transform itself and its customers with their fashion. Even within the lolita community, Meta is also well known for their more outlandish items. These include prints that feature camouflage and leopard print, as well as clothing and accessories not typical for lolita brands, like the Teddy Motors jump suit, and materials unheard of in lolita, like PVC and denim. The sometime garish color combinations and odd print choices are extremely divisive. While Meta's fan and defenders are delighted by the whacky and whimsical flair, many deride them as tacky and gaudy.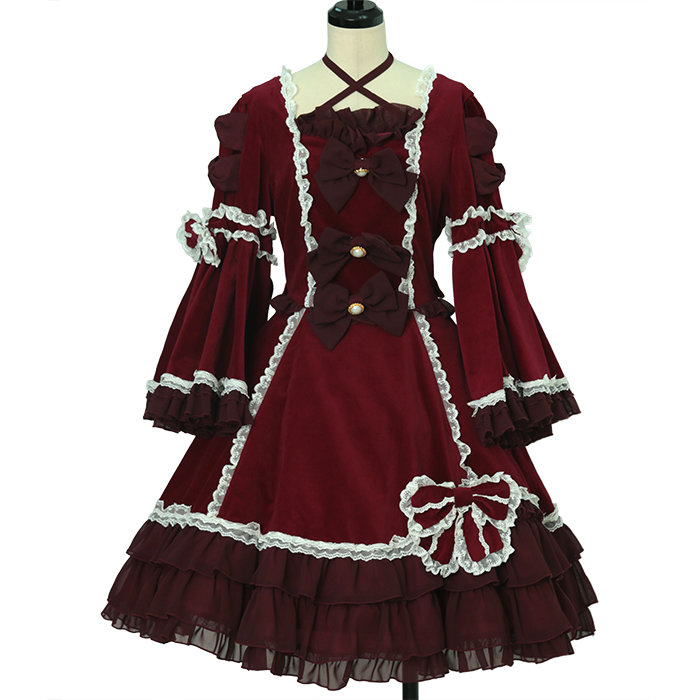 Regardless of how you feel about their prints and odd material choices, it cannot be denied that their construction places among the rest of the pantheon of lolita brands.
By day, Jenna is a legal professional living in Los Angeles, California. By night (and weekends), she is a frill wearing monster who loves Innocent World and lolita indie brands. When she isn't taking mirror selfies of her coordinates, she enjoys reading comic books, playing board games, and snuggling with her pup, Lily. You can see her mirror selfies on her instagram @lovelylaceandlies and contact her at lovelylaceandlies@gmail.com.