With Easter, just around the corner, lolita fashion enthusiasts are breaking out their floral and spring coordinates. Inevitably, some of these coordinates will feature one of the most distinctive bunnies in Japanese fashion, Usakumya.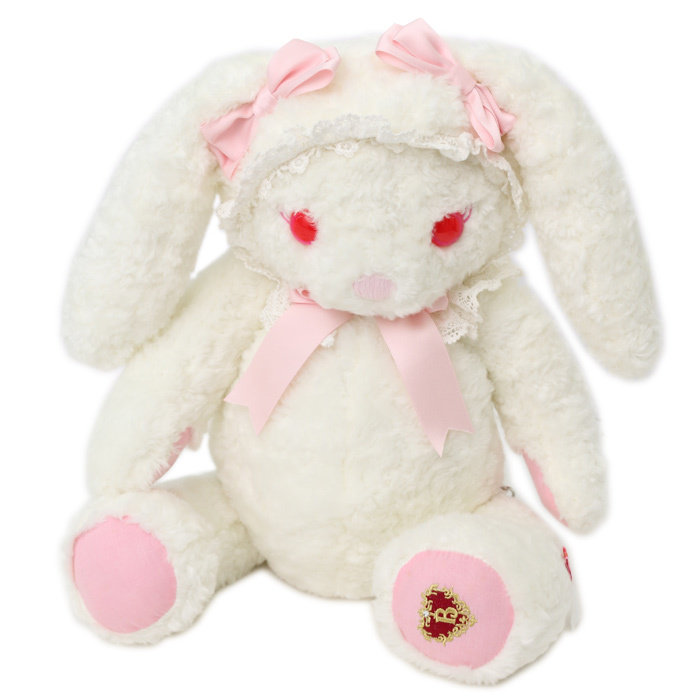 Usakumya is the bear dressed up as bunny that has become the mascot of Baby, the Stars Shine Bright. She's typically wearing bows on her ears and has pink eyes and nose. Now, she is sold as as a rucksack or pochette, but she didn't start out that way.
Usakuyma's Beginnings
Early Gothic and Lolita Bibles and FRUiTS issues feature coordinates with plush animal dolls as an accessory. Its hardly surprising that a few years after its inception, Baby started making a plush bunny of their own.  
Usakumya first appeared in 2001, although many j-fashion fans wouldn't recognize her in her first iteration. Her face books longer, much more like a teddy bear than later versions, and she's covered in longer fur.
In 2005, Baby released a new version of Usakumya which looks much closer to the bear dressing up as bunny that we know and love. She has bows on her ears and the Baby stamp on her foot. Additionally, a black version of Usakumya was released at the same time.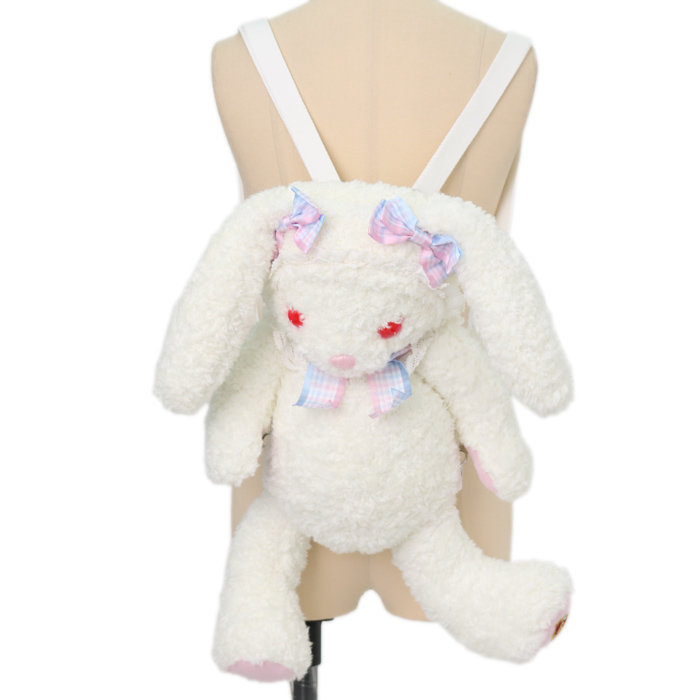 By 2007, Baby released Usakuyma in a rucksack that has remained essentially unchanged.  The bows are smaller and her fur was much shorter. She had her characteristic pink eyes and nose, and was released in pink, white, and black.
Usakumya Today
Now, Usakumya is featured on Baby's merchandise, appearing on everything from dresses to cutsews to socks to an unfortunately designed novelty pen. Her popularity is a testament to both brand loyalty and Japan's unrelenting dedication to all things kawaii.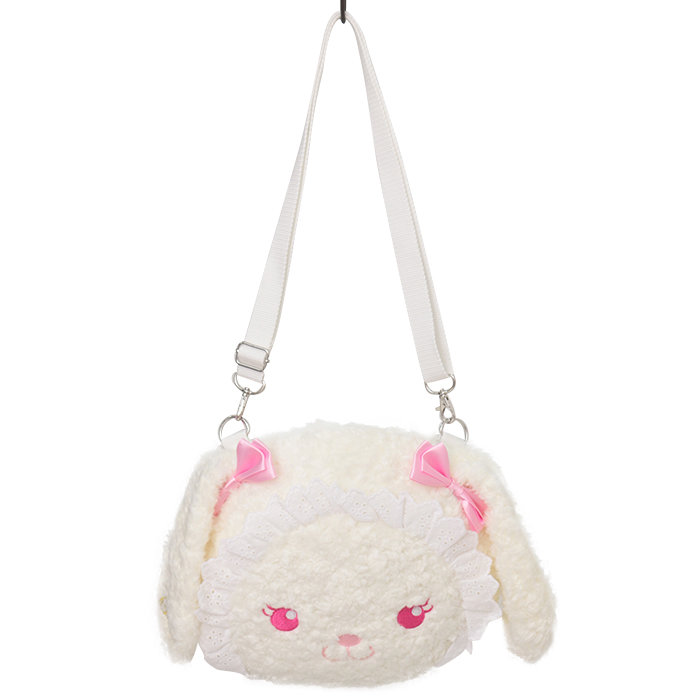 If you're interested in a more detailed rundown of Usakuyma's appearances, take a look at out this fantastic blog, which chronicles her releases through 2015. In addition, if you'd like to see the previously mentioned unfortunately designed pen, check out F-Yeah Lolita's post on it.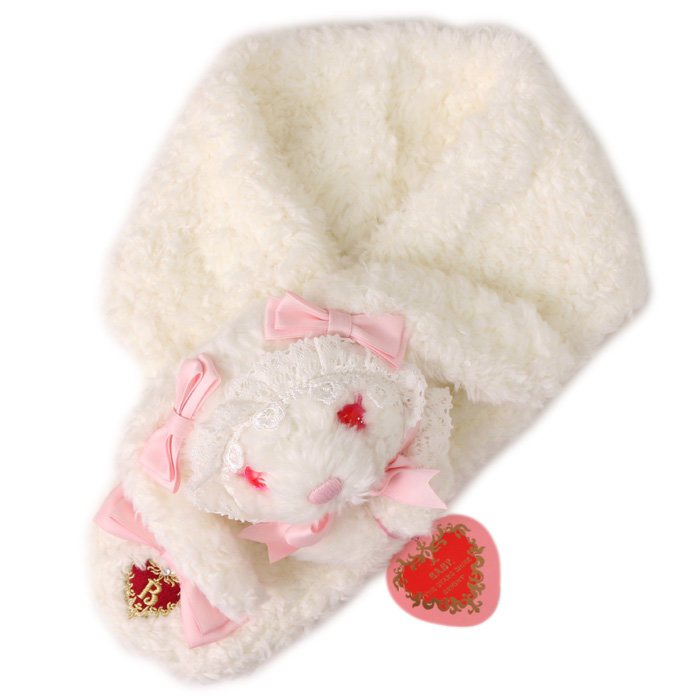 By day, Jenna is a legal professional living in Los Angeles, California. By night (and weekends), she is a frill wearing monster who loves Innocent World and lolita indie brands. When she isn't taking mirror selfies of her coordinates, she enjoys reading comic books, playing board games, and snuggling with her pup, Lily. You can see her mirror selfies on her instagram @lovelylaceandlies and contact her at lovelylaceandlies@gmail.com.