Summer is coming to the northern hemisphere and the question on every lolita's mind is "How do I beat the heat?" The blouses or tops you wear under your dresses can make a huge difference in how you feel. Here are three ideas to keep you cool and comfy.
Try a half blouse.
Half the blouse means only half the fabric, so you don't have several layers underneath your JSKs. This will work best with a dress that has a lining so that your skin isn't irritated by the fabric of your JSK. Half blouses also work well if you're traveling, as they won't take up very much room in your luggage.
Try a cotton blouse.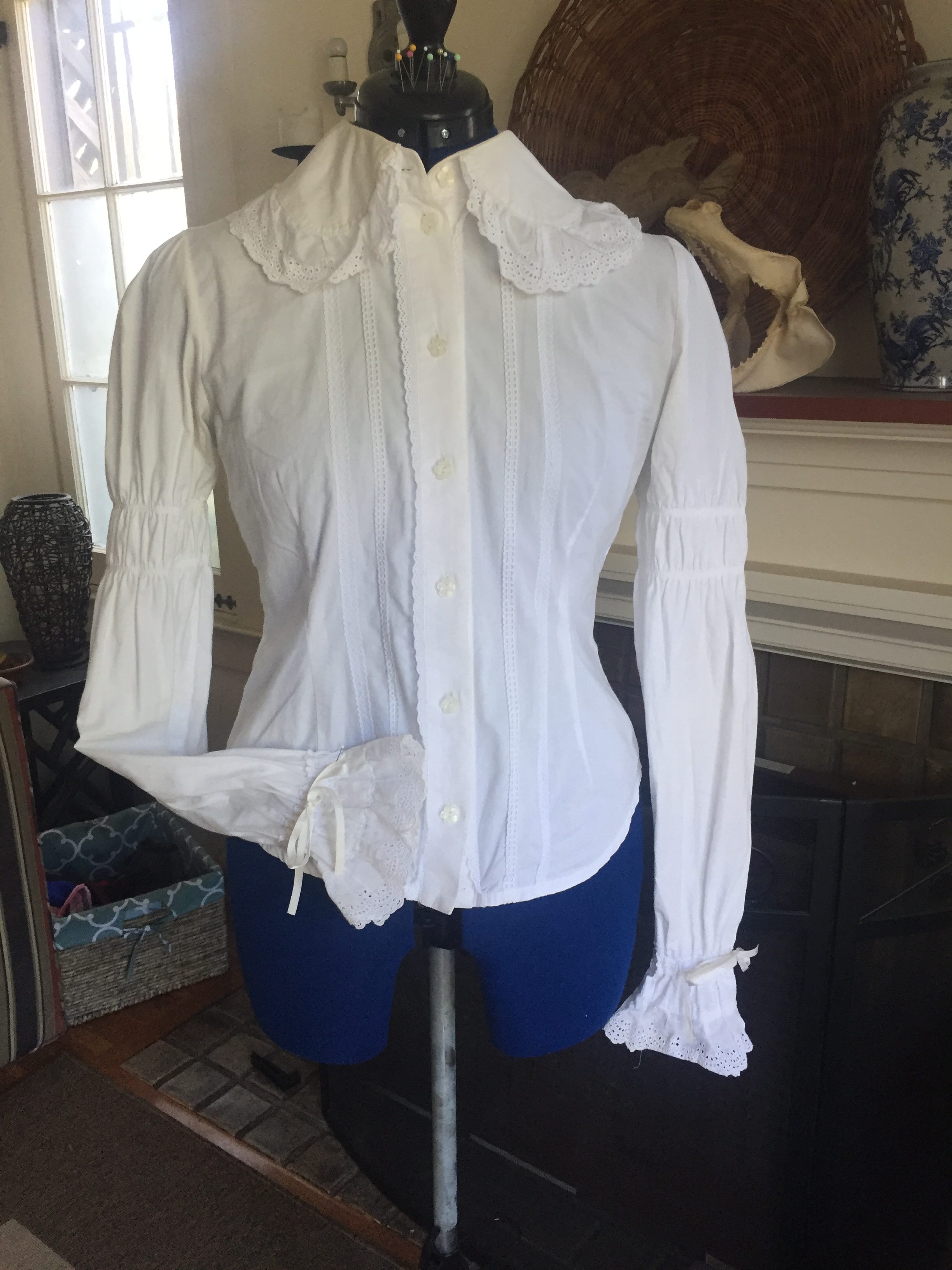 Natural fibers breath better than synthetics, so a cotton blouse will breath better than a polyester one. Japanese brands have produced a fair amount of cotton blouses, so see if you can track down a blouse to suit your style. This Baby blouse is a little old school, but its cotton material means that even on hot days I don't feel the heat as badly.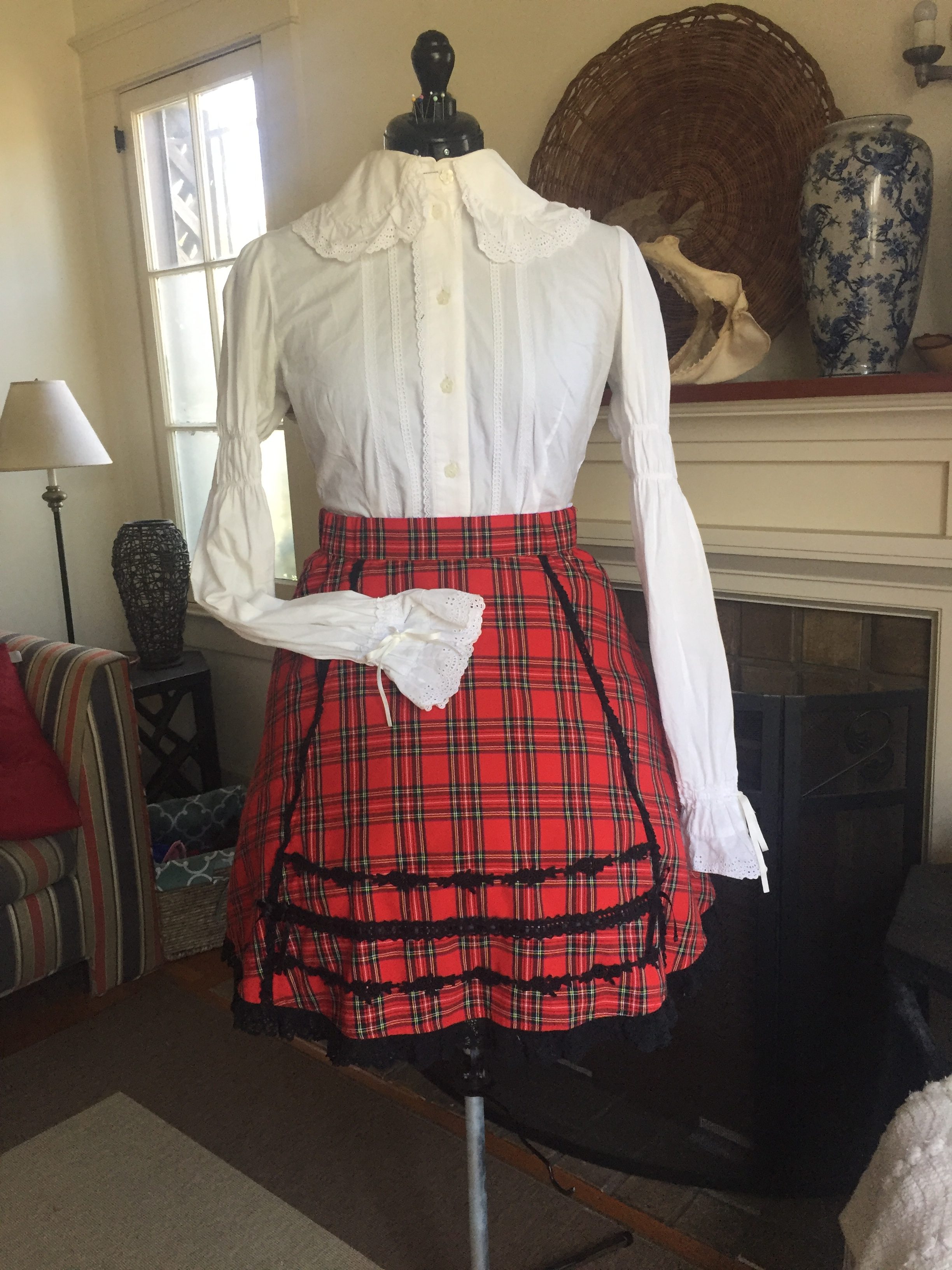 Check out Wunderwelt for a great selection of cotton blouses. The blouses pictured below are avialible for purchase as of June 29, 2019.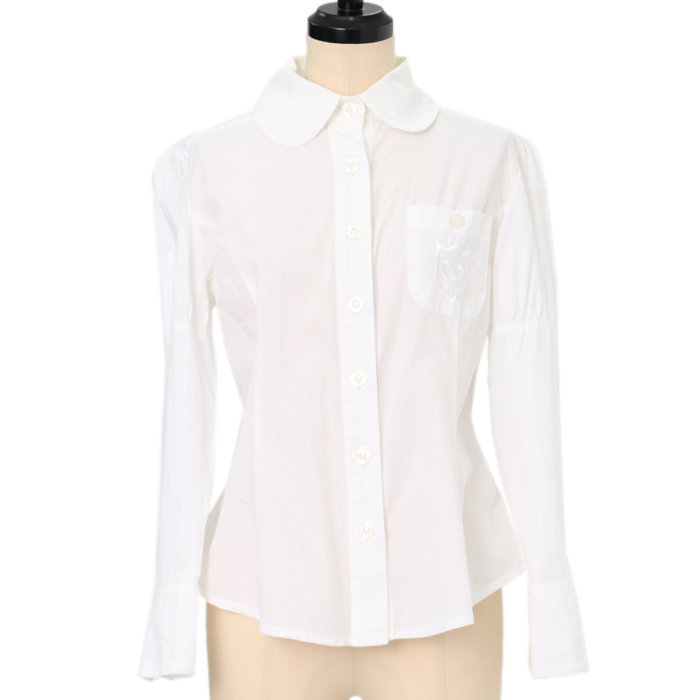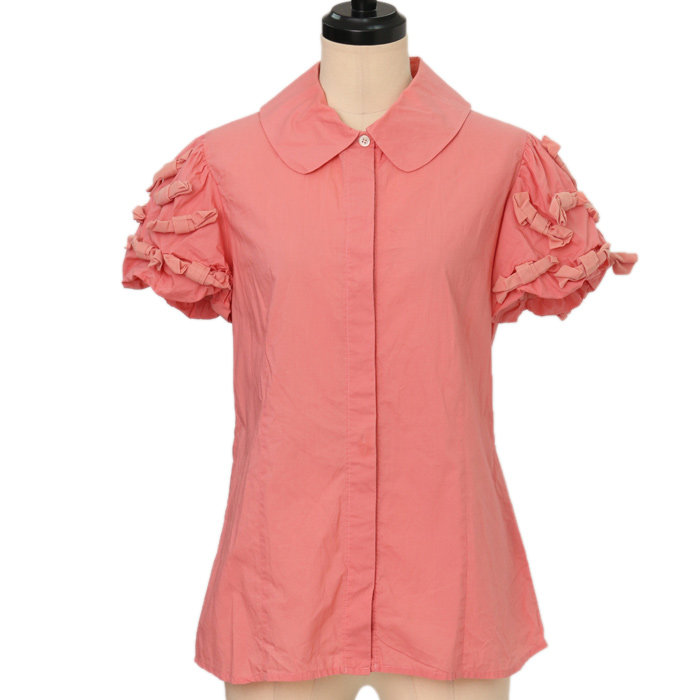 Jane Marple blouse, 100% Cotton
Excentrique blouse, 100% cotton
Polish brand lolita Lady Sloth began making a cotton half blouse, which is still up for reservation as of June 29, 2019. Check back to Wunderwelt Libre in July when I receive this blouse and can post a review!
Try a linen blouse.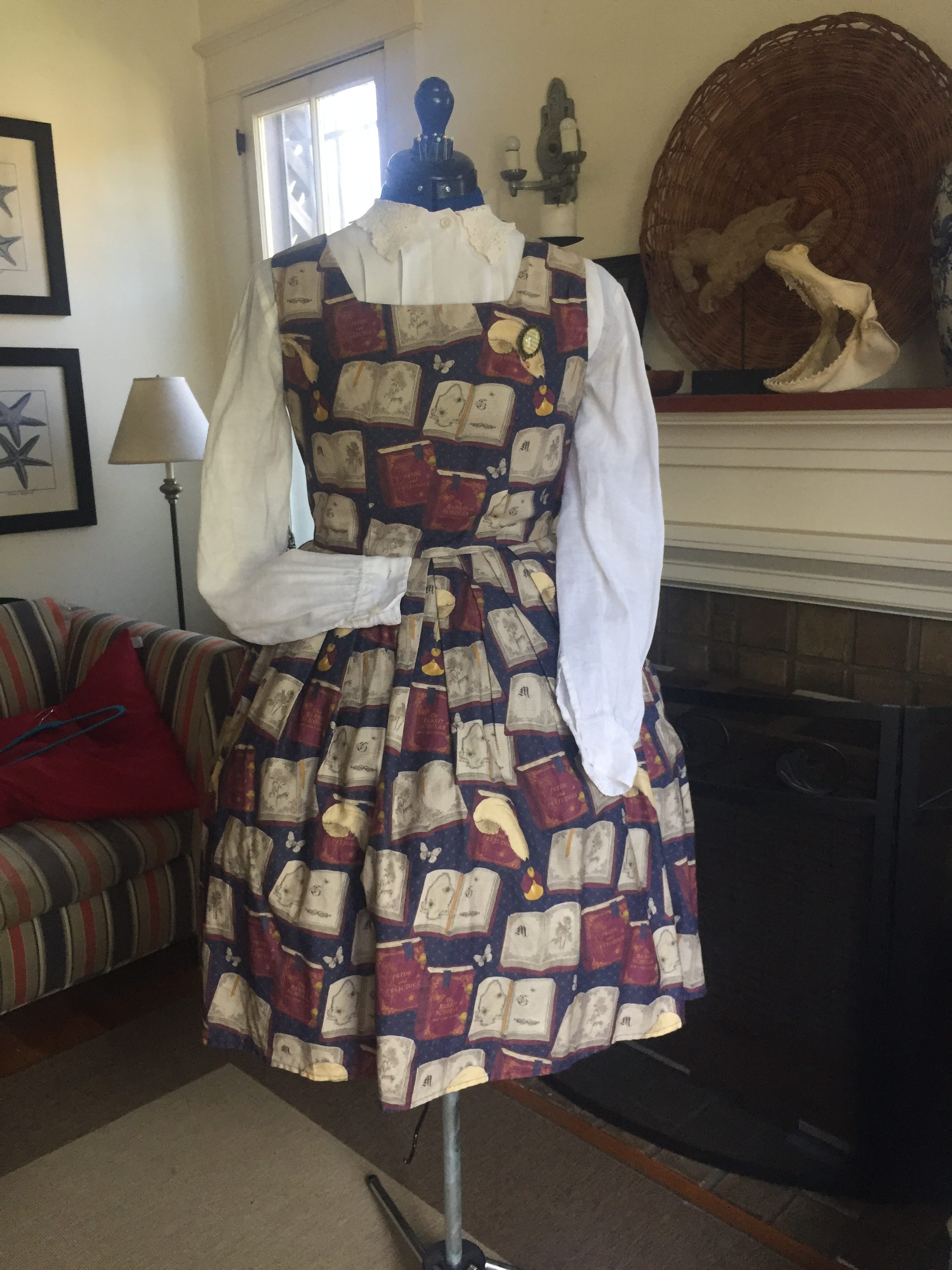 As historical costumers have been saying for years, there is nothing like linen in the heat. When you start to sweat, the linen has a wonderful cooling effect that is better than wearing practically anything else. While I've never found a linen blouse from a Japanese brand, western brands do make them and if you can score a vintage blouse, you may not have to do very much to make it suitable for lolita. The one downside is of course that linen wrinkles like crazy, so you'll have to make peace with the wrinkles or spend your days standing very still so as to not disturb the fabric.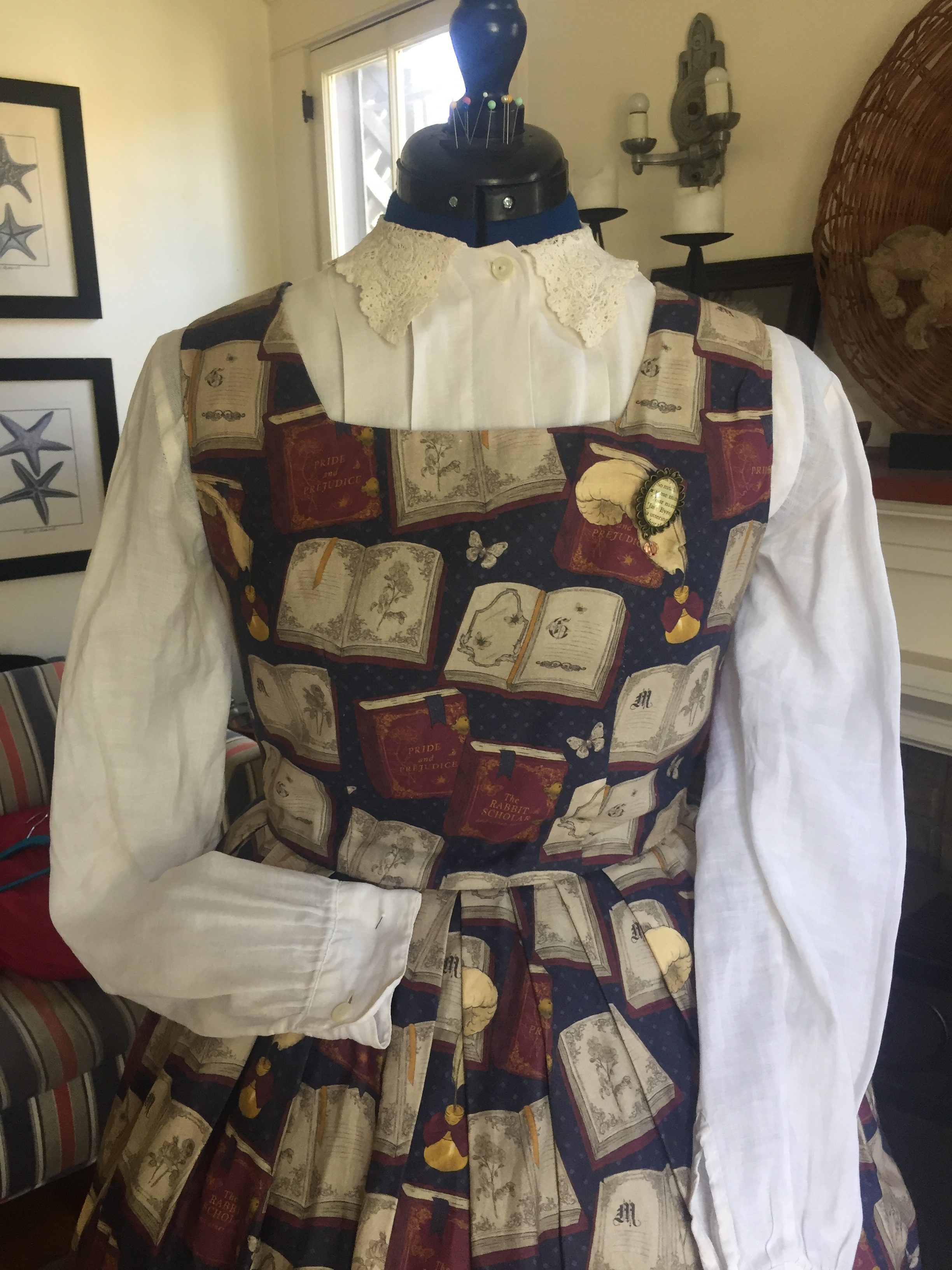 If you use any of these tips, let me know! I'd love to see how you beat the heat in lolita. 
By day, Jenna is a legal professional living in Los Angeles, California. By night (and weekends), she is a frill wearing monster who loves Innocent World and lolita indie brands. When she isn't taking mirror selfies of her coordinates, she enjoys reading comic books, playing board games, and snuggling with her pup, Lily. You can see her mirror selfies on her instagram @lovelylaceandlies and contact her at lovelylaceandlies@gmail.com.