I have a confession to make: I am a certified book worm. Shocking, I'm sure, to discover that a blog writer also loves reading. I've really enjoyed reading j-fashion specific books like So Pretty Very Rotten, but obviously books specifically about lolita are pretty few and far between. I've done the homework for you and found four books that lolita fashion fans are sure to enjoy. 
There are links below to Bookshop for all of these books, which is a way to support participating indie bookstores in your area while ordering online. However, you've undoubtedly got a bookstore near you that would appreciate your business. While you're at it, buy from a woman or BIPOC owned shop near you.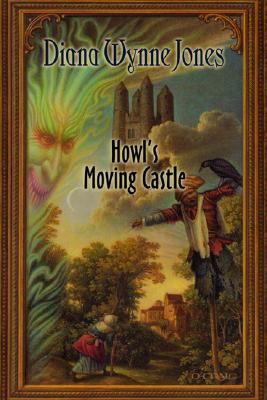 Perfect for a classic lolita looking for cozy cottage read
Sophie is the eldest of three sisters, and she knows that when she seeks her fortune, it won't work out. Her worst fears come true when she's cursed to be an old woman by an evil witch she offends while working in her family's hat shop. Determined to find a way to break the curse, she sets off an adventure that involves demons, wizards, a magical place called Wales, and of course, a moving castle.
I know you've seen the Miyazaki movie adaptation but try to read the book on its own merits. The movie deviates from the book in pretty significant ways but is delightful in its own way. 
Sophie is stubborn and strong and excels at the domestic tasks that in the hands of another author could be boring or mundane. Plus she gets to work in both a hat shop and a flower shop, and her sisters work for a witch and chocolate shop. I'm sure you could think of a couple coordinates that would work well for those jobs (just make sure they include an apron!).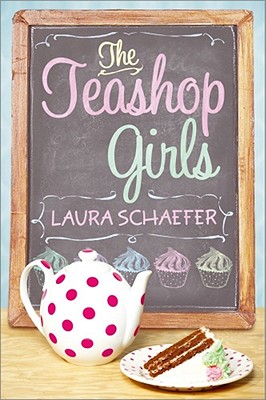 Perfect for the sweet lolita who can't wait for the next tea party
Annie, Genna, and Zoe couldn't be more different but they're all part of a club: the Teashop Girls. For years, they've gathered at Annie's grandmother's tea shop to enjoy afternoon tea and bond over clotted cream and pastries. As their 8th grade year draws to a close and they look towards the future, the girls begin to drift apart. Annie hopes that her new job at the teashop will save their friendship, but boys, summer camp, and eviction notices threaten break them up entirely. Can the Teashop Girls work together to save the teashop and their friendship?
This book is definitely for middle grades, and even though its about 260 pages, its a very quick read. This book doesn't make light of the drama of middle school friendships and gives its characters real agency in solving problems beyond the scope of 8th graders. This is light, fluffy read that will leave you smiling when its over. Plus, the book is full of recipes, history, and other tea related tidbits!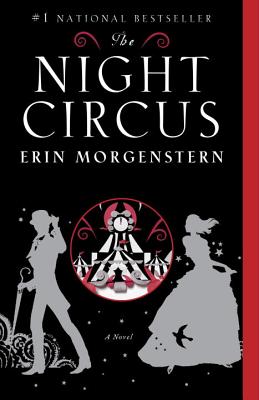 Perfect for the kuro or shiro lolita. 
The circus arrives without warning. No announcements precede it. It is simply there, when yesterday it was not.
And so begins The Night Circus, a deliciously descriptive novel about magicians, rivalries, true love, and of course, a circus. Celia and Marco have been destined since childhood to compete in a complicated competition for their magician teachers. Their battleground is the elaborate Night Circus, a whimsical, ever changing collection of wonders that is fuel by magic. Beyond the wonderful description of the circus' attractions, this book is full of fantastic costumes in black, white, and sometimes a touch of red that just screams lolita coordinate.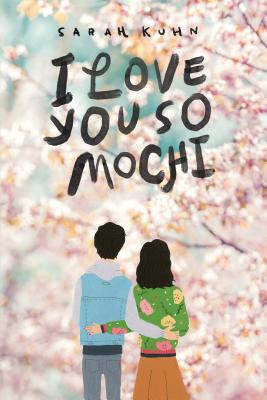 Perfect for the j-fashion enthusiast who wants to take trip to Japan without leaving home
Kimiko Nakamura is a senior in high school and she has a huge problem – she has no idea what she wants to do with her life. She knows what her family expects her to do: follow in her mother's footsteps and go to a prestigious art school and participate in an Asian American art show case at the end of the year. Only Kimi dropped out of her high fine art class and her sketch book is full of dresses she wants to make, not a piece to submit to a fine art show.
When her mother finds out and they get into a huge fight, Kimi does the only thing she can do. She hops on a plane to Japan to spend her spring break with her grandparents who she's never met. While Kimi tries to connect with her estranged grandparents, she also meets a cute boy selling mochi and she's pretty sure she likes him…or does she? It's clear that Kimi's trip is more than just a vacation – its her journey towards self discovery.
This book is a sweet romance that won't take you too long to finish. More than that, it grapples with some tougher topics too – mother daughter relationships, the weight of family expectations, and the unique space that Asian Americans occupy with in the US and the country of their family (or extended family). Kimi is also deeply in love with fashion design (and she even gives a shout out to Japanese street style). Though Kimi doesn't make it to Tokyo, the historic sights of Kyoto make for a wonderful backdrop to the story. I'd also be remiss if I didn't mention the delicious descriptions of all kinds of Japanese food – especially mochi.
What books are on your reading list? I'm always looking for more books to enjoy!
By day, Jenna is a legal professional living in Los Angeles, California. By night (and weekends), she is a frill wearing monster who loves Innocent World and lolita indie brands. When she isn't taking mirror selfies of her coordinates, she enjoys reading comic books, playing board games, and snuggling with her pup, Lily. You can see her mirror selfies on her instagram @lovelylaceandlies and contact her at lovelylaceandlies@gmail.com.