In the United States, most fan conventions are postponed until 2021. However, j-fashion fans have continued to organize online events. Beginning September 3 and continuing through September 7, the Sea of Serenity event kicked off. The event, hosted by the Black Ribbon and J-fashion on Demand, included exclusive releases and sales from indie j-fashion designers and shops, panels, a community fashion walk, a coordinate contest, a charity raffle,  an interactive Discord server, and a tea party. While it doesn't replace in person meet-ups or conventions, Sea of Serenity was a great event that connected j-fashion fans from around the world for one weekend. 
Shopping
The event began with release from indie brands including Bisoulovely, Twylite Fashion, Yumiyumyum Illustrations, A Gato Designs, Cloudberry Lady, Eat Me Ink Me, Fluffy Tori, Lily of the Valley, Lulu VanHoagland, Puvithel, Sweet Mildred, Belladona, The Black Ribbon, Nerdy Bit, Paradise Rose Shop, PlusHii Kawaii, Porcelain Song, and Tour New Soul. Japanese fashion store KuroShiro Kawaii also offered a sale all weekend on select Japanese brands.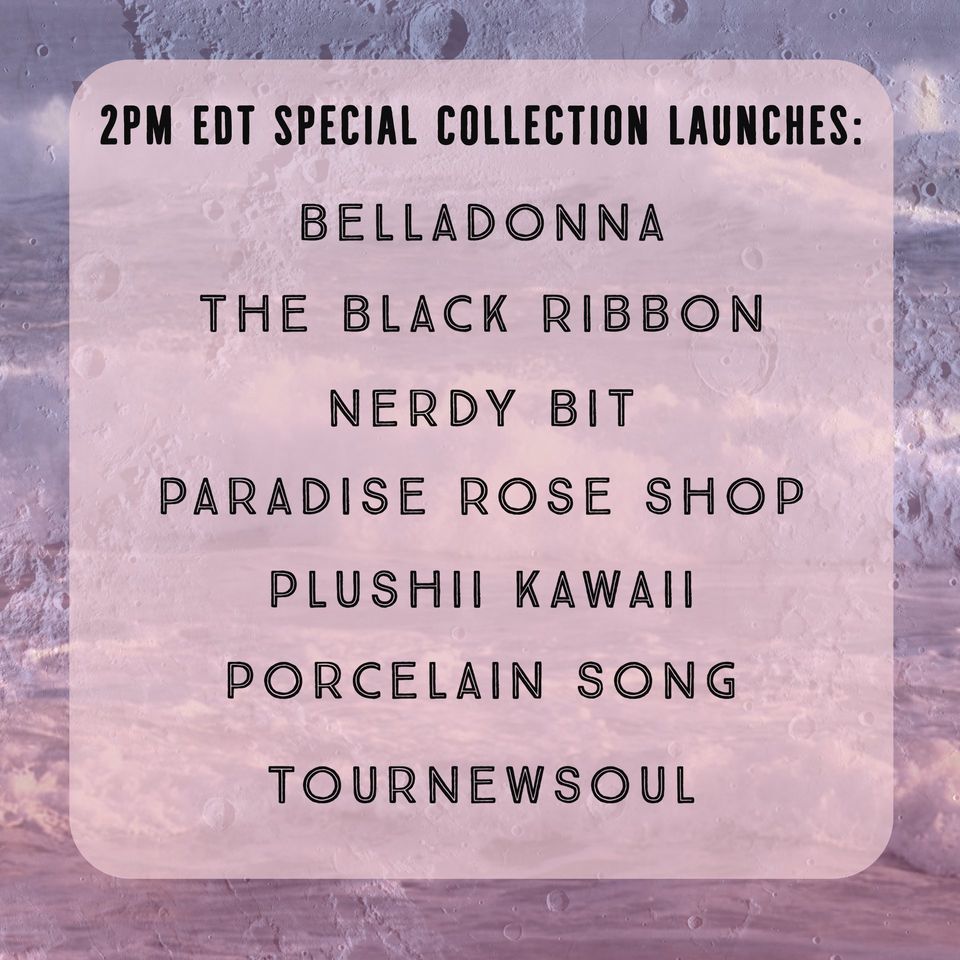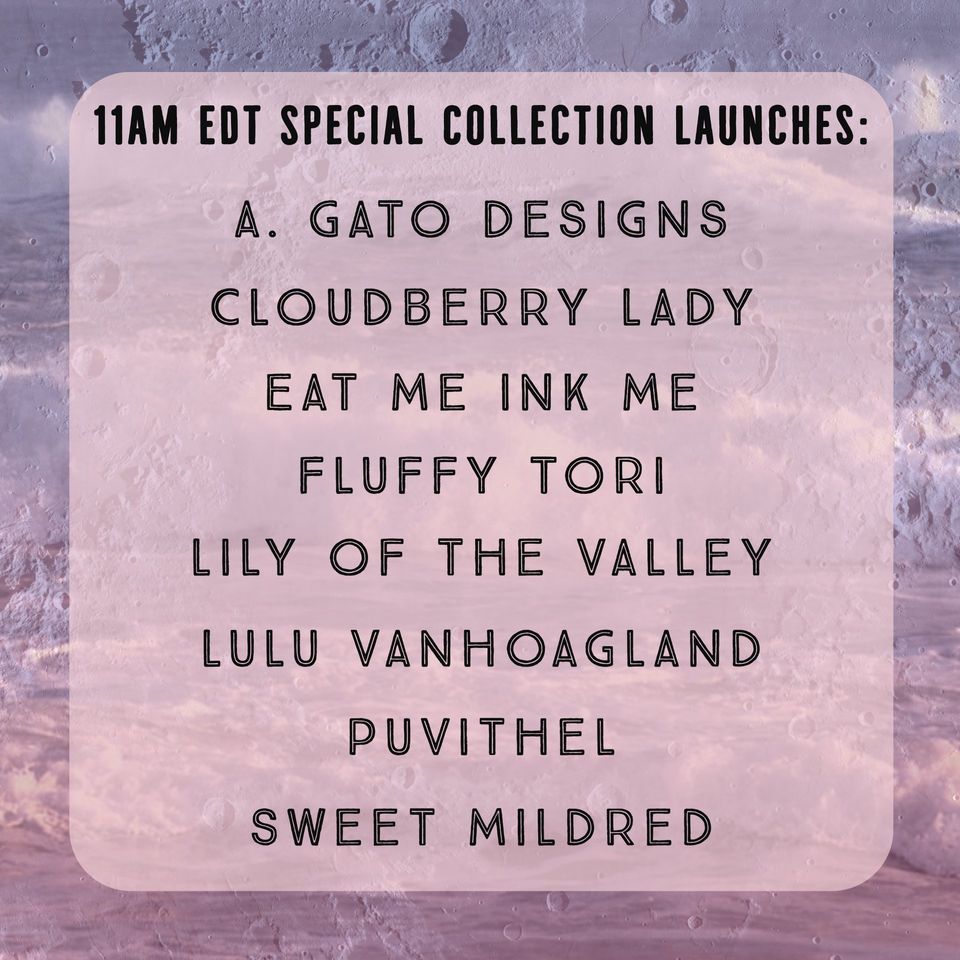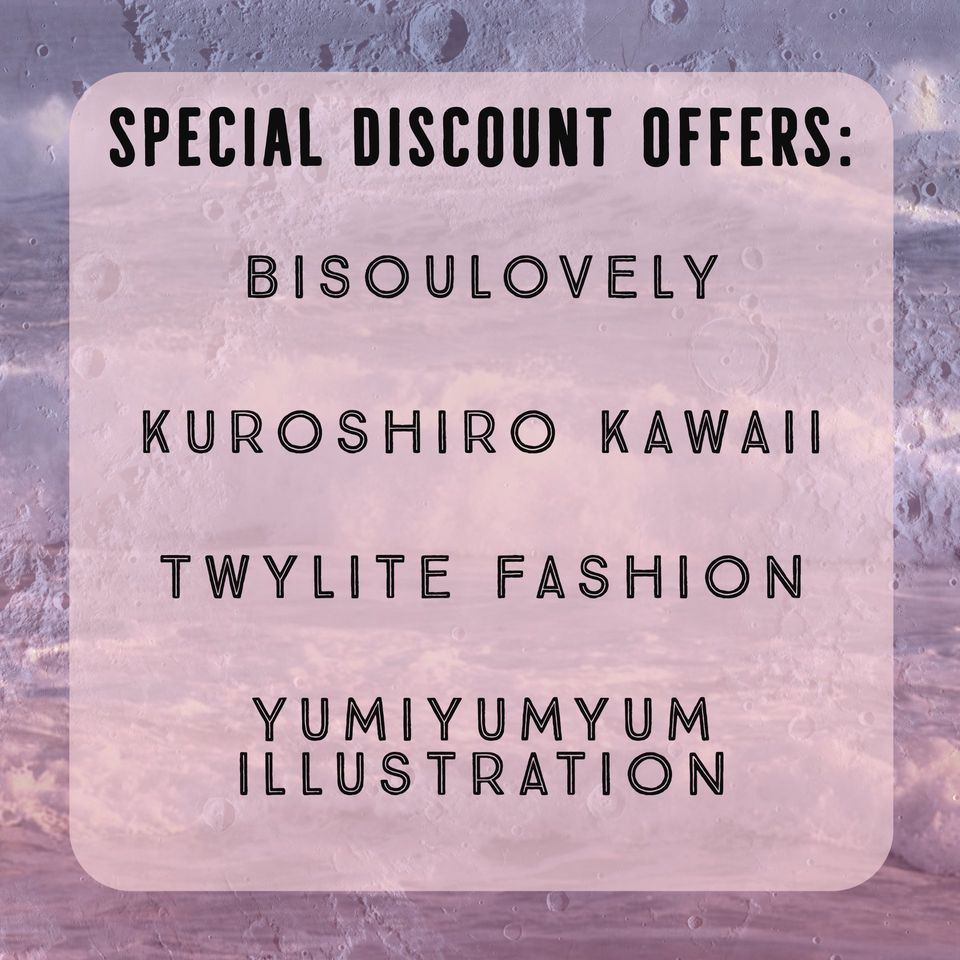 The items ranged from gorgeous jewelry to ready made skirts dresses and blouses to kawaii lounge wear and casual designs. I wanted to buy something from every shop.  It was hard to limit myself to a budget! I snagged some of the event exclusive items from Cloudberry Lady, Tour New Soul, and Lulu VanHoagland, plus a new petticoat from The Black Ribbon.
Panels
All panels were hosted on Twitch with Jfashionondemand's channel hosting each participant. Panels began at 7 AM Pacific Time on Saturday September 6. They continue well past midnight on Sunday, so there events happening for just about every time zone. This was important, because there were panelists from all over the world. This was hands down the best part about an online convention – getting to interaction with j-fashion fans who normally don't get to hang out. The panels are available on Twitch, so even if you missed a panel, you can still catch up.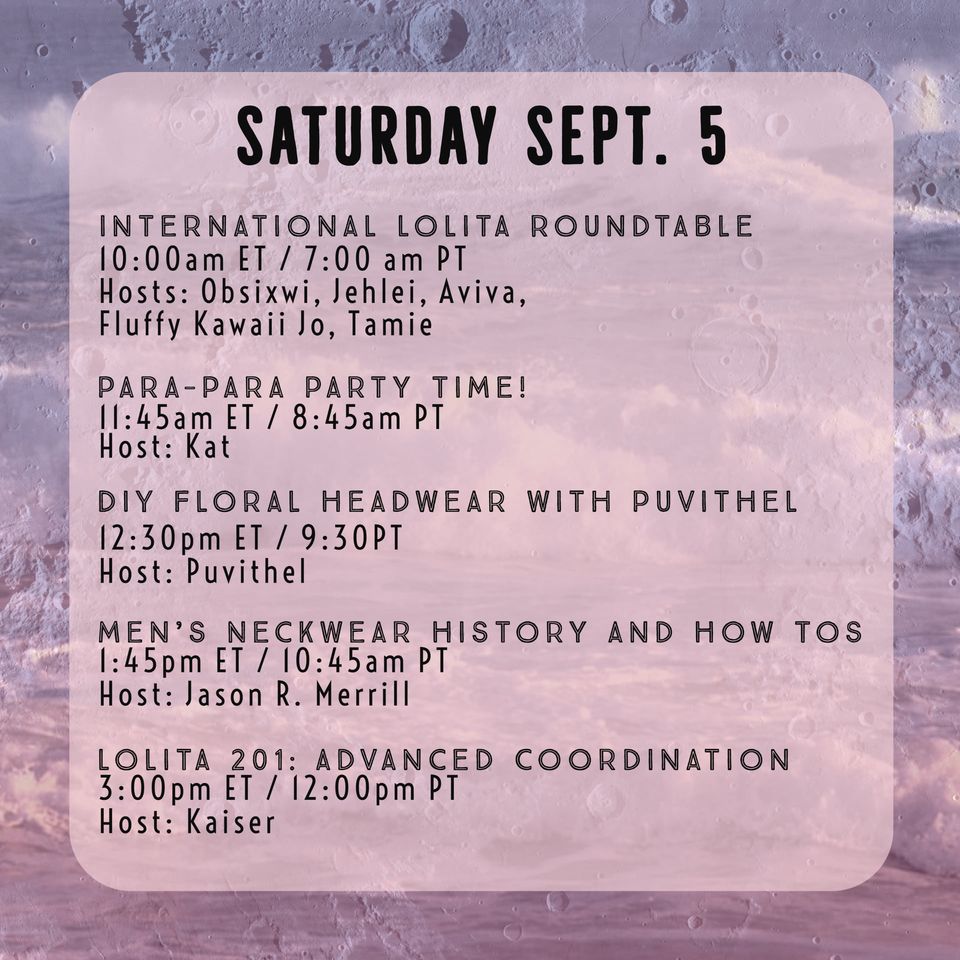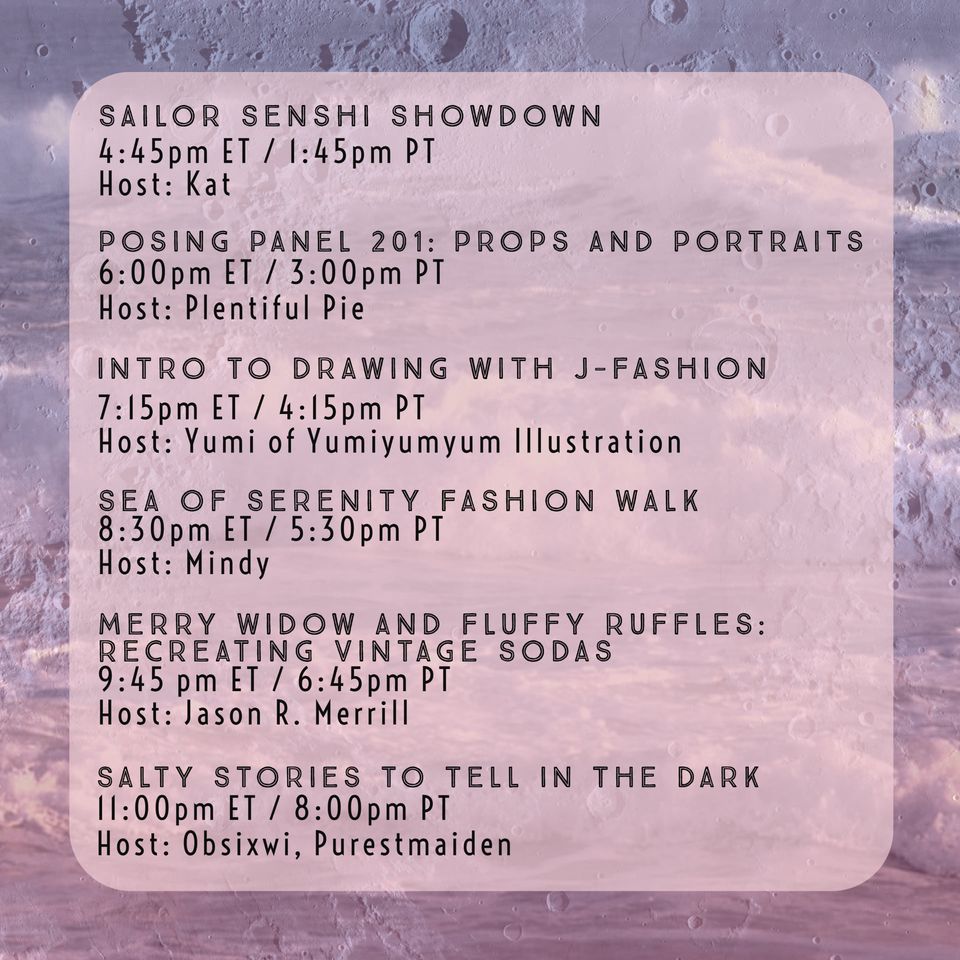 While I didn't watch all the panels live, I managed to catch the posing panel by Plentiful Pie, Intro to J-fashion Drawing by Yumiyumyum Illustrations, and the J-fashion Walk hosted by Mintypile on Day 1 and most of the panels on Day 2. Though there were occasional technical hiccups (including some truly hilarious closed captioning fails), Twitch allowed for easy presentations and audience participation. I thought that the Kawaii or Kowai panel hosted by Plentiful Pie and Mani Tokkigo made very good use of the functionality of Twitch. Their panel allowed the audience to vote on their favorite recent releases. Their audience had so much to say about each of the releases!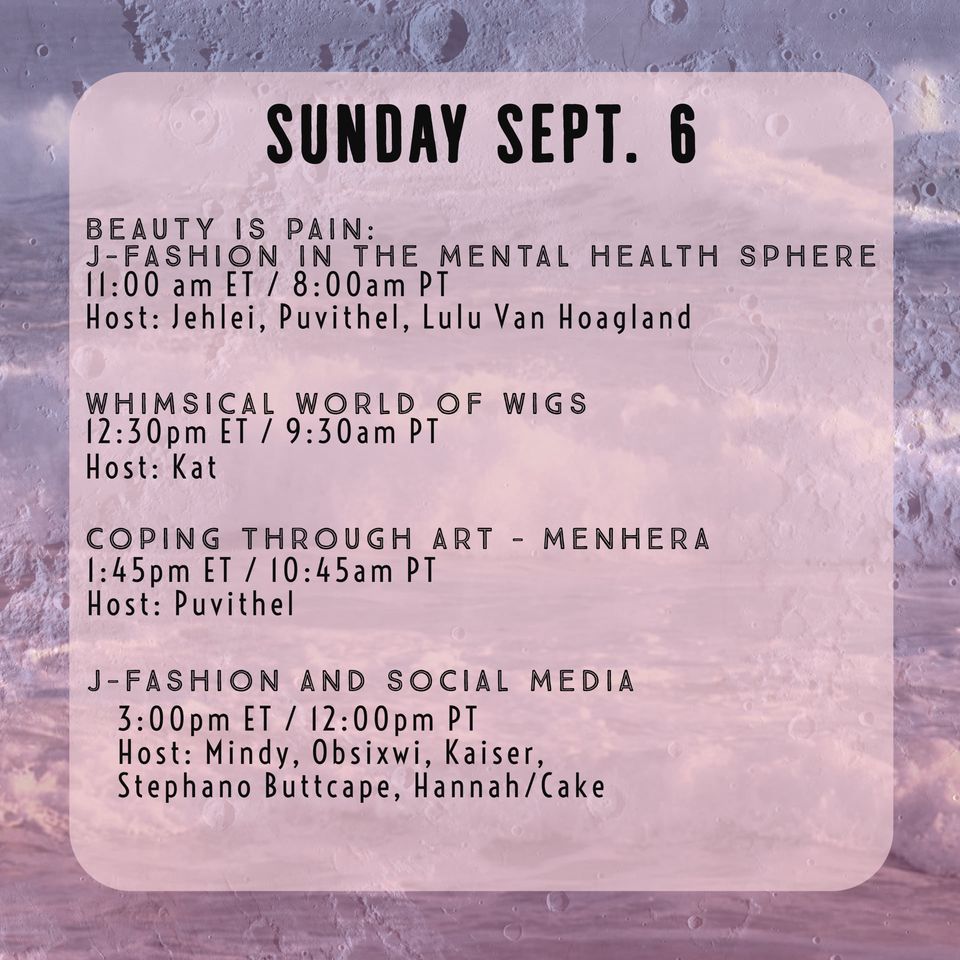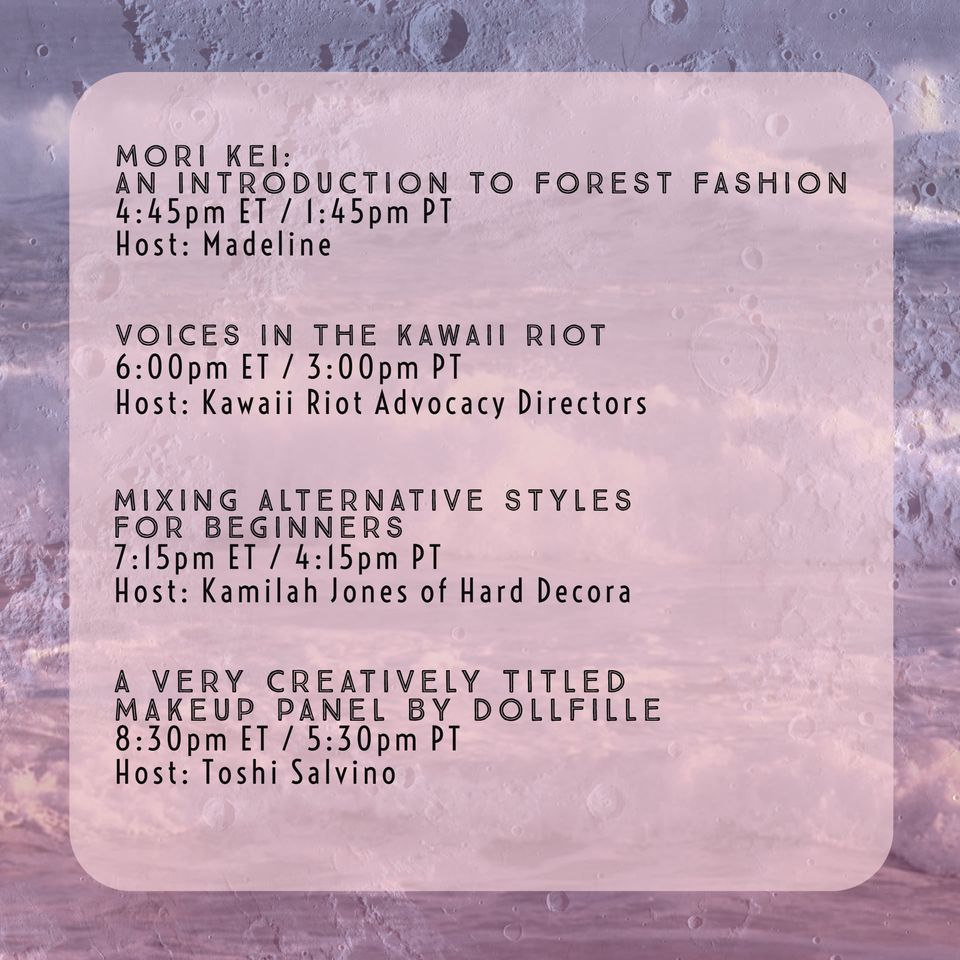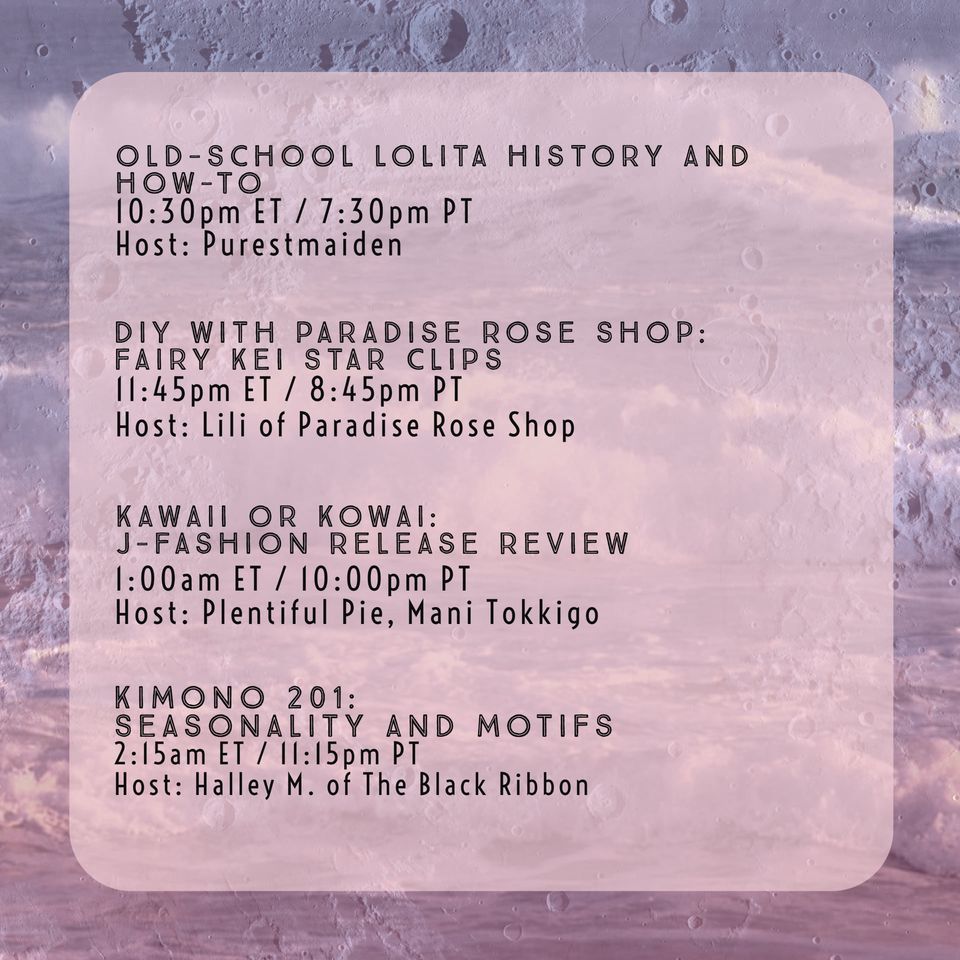 Fashion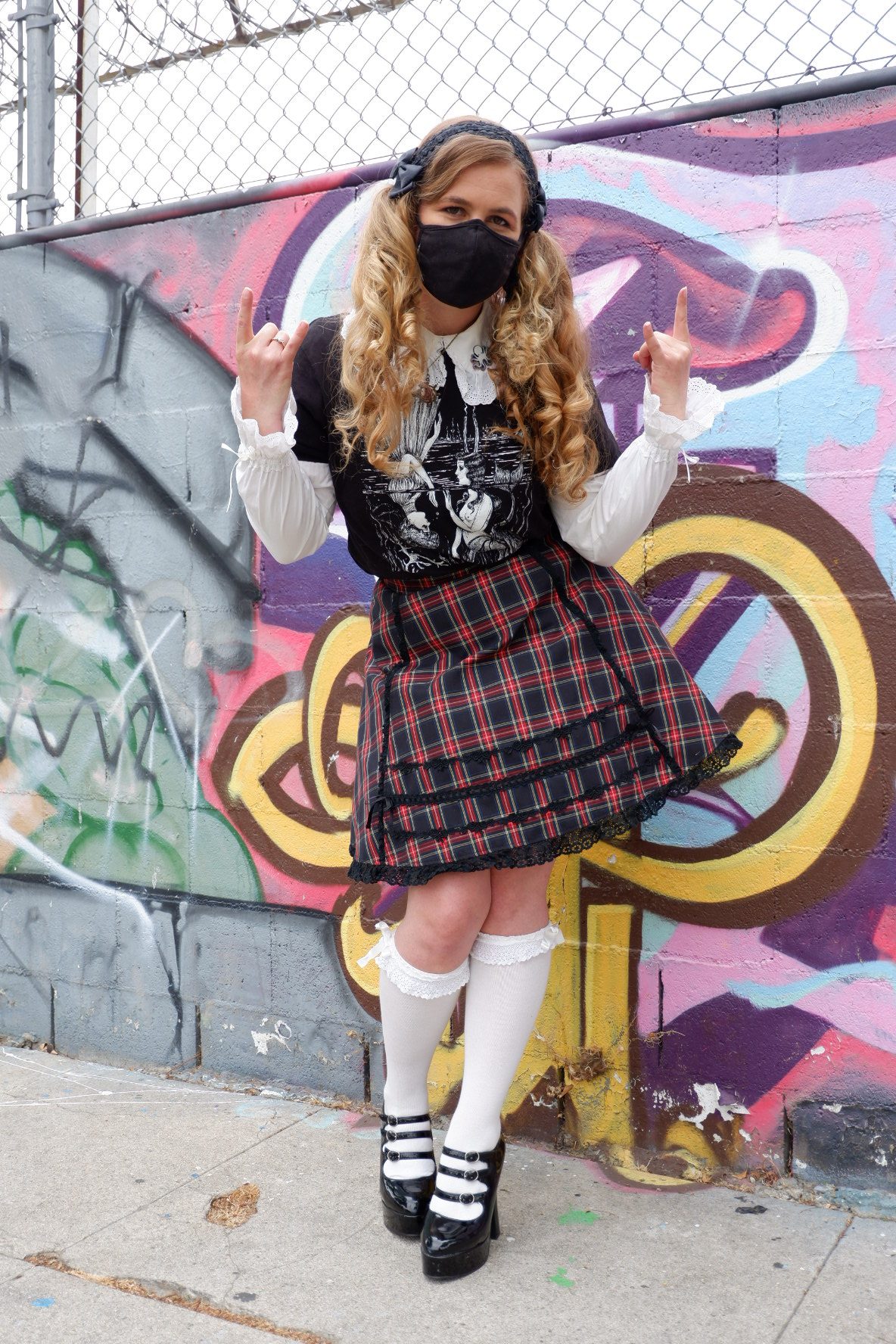 My coordinate for the SoS fashionwalk.
In the weeks preceding the event, Sea of Serenity put out a call for submissions to their community fashion walk. The result was a spectacular display of j-fashion that really showed the diversity of the community. While lolita was definitely the most popular style, submissions also included decora, mori kei, fairy kei, ouji, and general kawaii fashion. Participants could also submit their fashion walk coordinates to the coordinate contest. Attendees voted on their favorite. The fashion walk is also available on Twitch, so be sure to give it a watch to find some cute style inspiration. 
Discord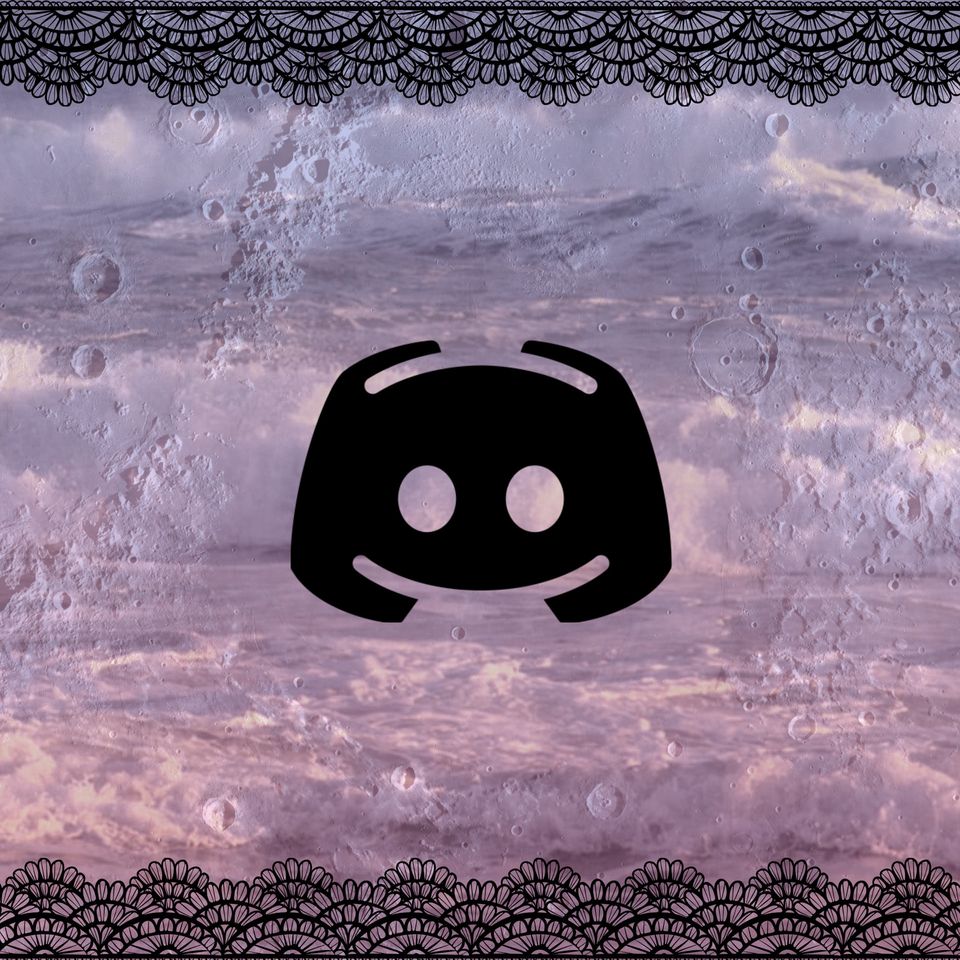 Last, the event had a discord server to host the tea and allow attendees to chat about coordinates, panels, and snacks. The event organizers, panelists, and support staff were all active and responsive in the chat. Panelists popped in to share links to resources they talked about in their panels.  Attendees could also  ask questions they didn't have a chance to during the stream. I've never participated in an event with a Discord server. It was such a fun way to keep the energy of the event going during any downtime (although with the packed event schedule there wasn't much time for that). 
Sailing Off
I had such a great time at this event. Its obvious how much effort went into making sure that the event ran smoothly. At the closing ceremonies, the team announced a website for their future events. They also announced their next event: Gramayre. I look forward to attending them and hope that you check out the next online convention this group hosts. 
By day, Jenna is a legal professional living in Los Angeles, California. By night (and weekends), she is a frill wearing monster who loves Innocent World and lolita indie brands. When she isn't taking mirror selfies of her coordinates, she enjoys reading comic books, playing board games, and snuggling with her pup, Lily. You can see her mirror selfies on her instagram @lovelylaceandlies and contact her at lovelylaceandlies@gmail.com.