Jfashioondemand and Bay Area Kei have continued to help host online events. Most recently, the hosted Gramayre, Royal Vegas Online with Pretty Princess Club, Puvithel's 5th Anniversary celebration, and Rose Foret's Winter in the Woodlands. While I haven't been able to attend all the panels or tea parties for these events, I have enjoyed shopping the indie brand releases and sales for them. Most recently, I saw the capsule collection released by California based brand Tour New Soul for the Royal Vegas Event. 
I may have mentioned once or twice on this blog that I'm a pretty big nerd when it comes to books. Something from this collection had to be mine. Since I already own three book print dresses, I decided I would be reasonable. I would get a top and a bag. 
Ordering
I've reviewed Tour New Soul before, but previously I discussed purchasing from them in person. This time, I used their website. Their website has a simple cart system that was easy to navigate. I placed my order on November 15, 2020 and quickly received an email confirmation. On November 20, 2020, I received confirmation of shipping with a tracking number. A Tour New Soul package arrived on my doorstep on November 21, 2020. 
Shipping
My order contained two items from the "Queen's Library" collection: an oversized cutsew and a bookish tote. The items were carefully packed in tissue paper and secured with twine and a branded sticker. I also got a note from the shop owner and a TNS business card.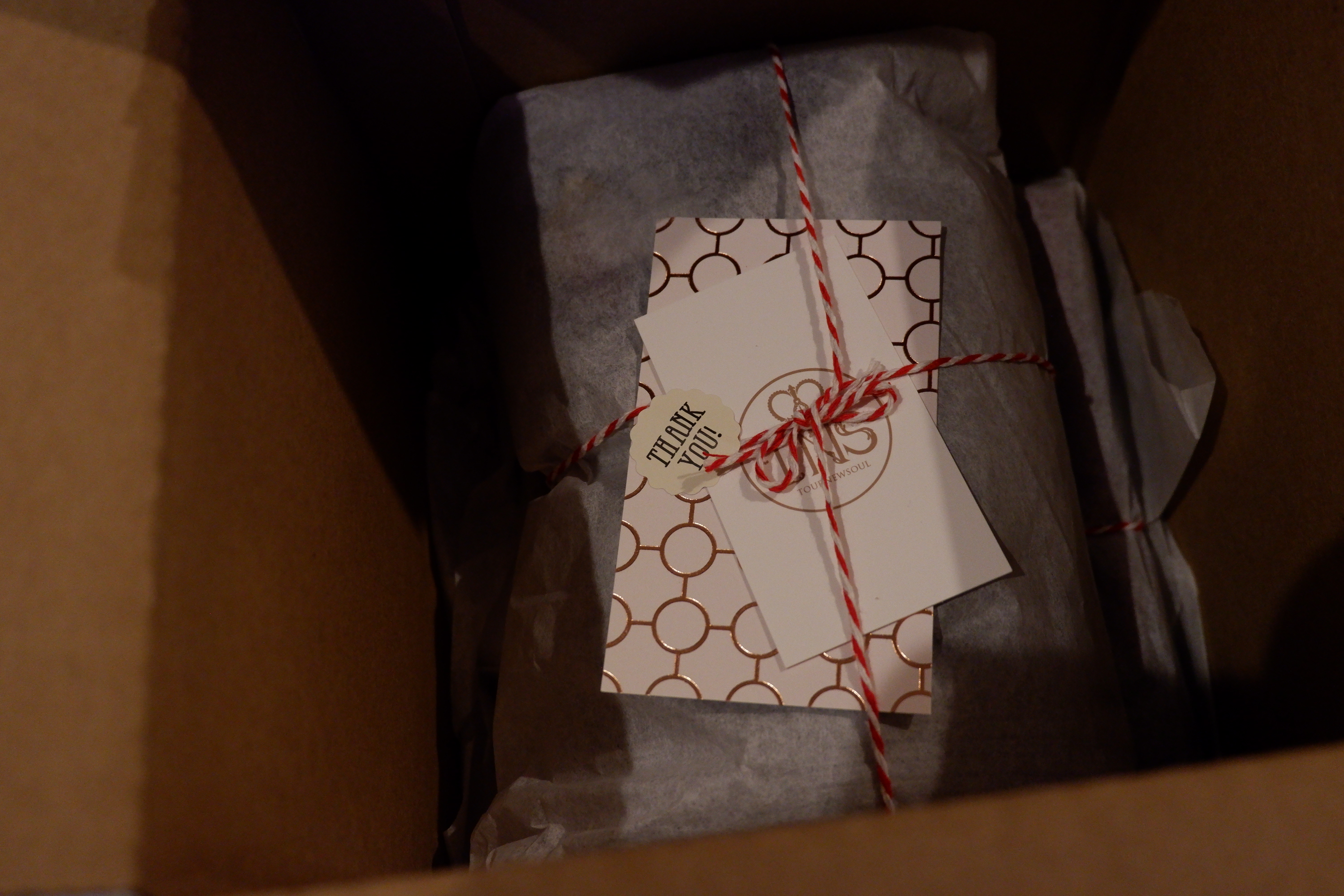 Cutsew
The cutsew is made from a soft polyester ribbed knit which is super stretchy and comfy. It has a turtleneck and cuffed sleeves. The sleeves are embellished with grosgrain ribbon bows and the chest has a book patch emblem. This top is comfy enough to wear around the house on chilly days but casual enough that it will also work well in a "normie" outfit. 
I've come to accept that even with a 92 cm bust I'm just not going to fit into all Japanese cutsews. Much like my cutsews from The Black Ribbon, I'm so much happier wearing a top made by a Western designer who understands j-fashion aesthetics. 
Tote
The tote is a sturdy cotton canvas with black lace and a matching book emblem. The tote is a little on the small side, but its perfect for phone, wallet, keys, even a small tablet/laptop. It'll be great for outings in lolita when a tiny purse just isn't going to cut it.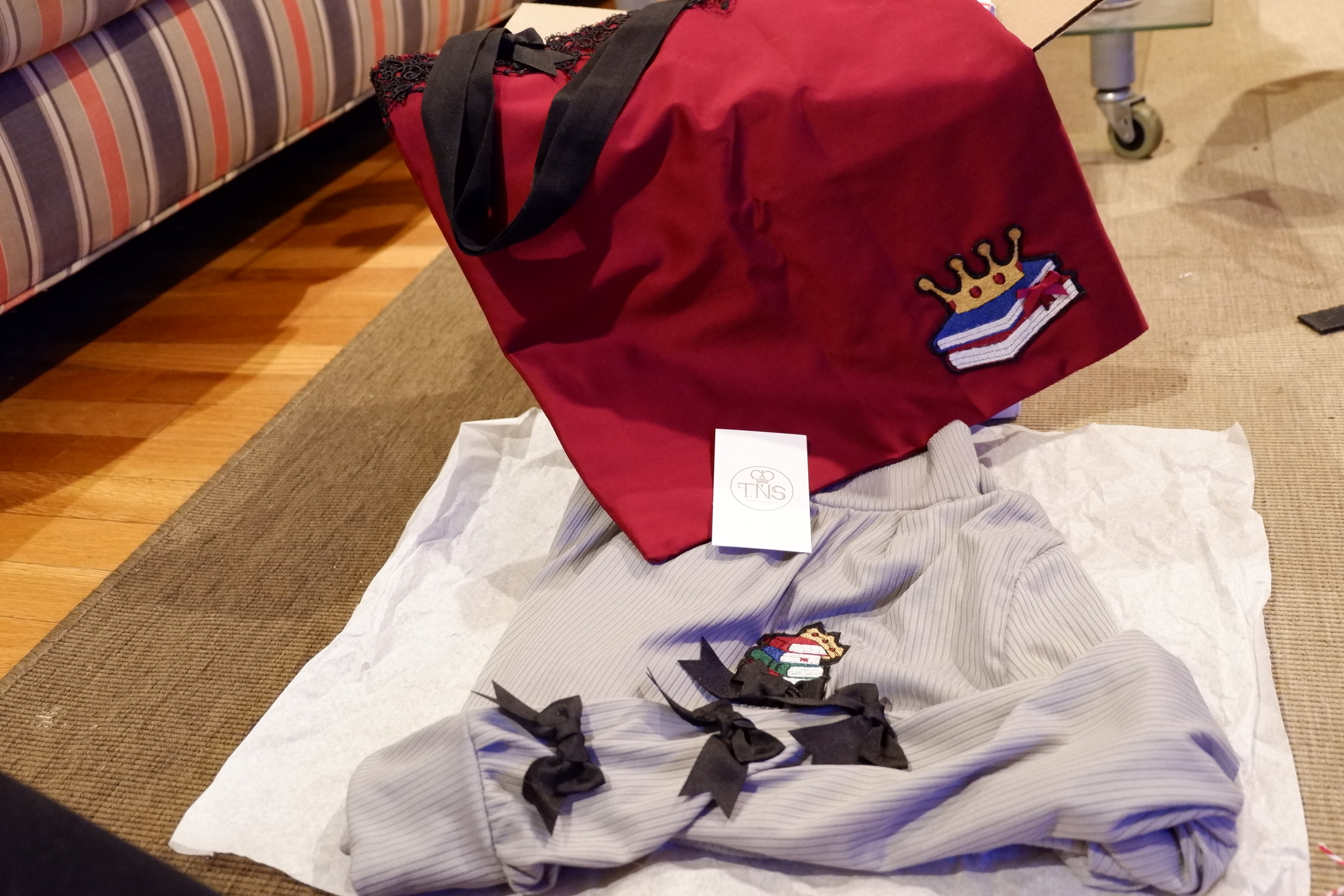 Tour New Soul continues to impress me with their releases and collections, and I'm sure I'll snag some more goodies from them in the future. 
By day, Jenna is a legal professional living in Los Angeles, California. By night (and weekends), she is a frill wearing monster who loves Innocent World and lolita indie brands. When she isn't taking mirror selfies of her coordinates, she enjoys reading comic books, playing board games, and snuggling with her pup, Lily. You can see her mirror selfies on her instagram @lovelylaceandlies and contact her at lovelylaceandlies@gmail.com.