When I got into lolita fashion, I was fortunate to discover that as a US women's size 8, I can fit into many Japanese brand clothes without modifying them. Of course, there was one deeply painful exception. I love the classic lolita brand Victorian Maiden. Their beautiful lines and tailored cuts are some of my favorite in lolita, and with few exceptions, I cannot fit into any of their pieces.
So imagine my shock and surprise when I found a Victorian Maiden piece on Wunderwelt with a free (ish) bust) and waist measurements larger than mine. It seemed too good to be true. I thought the listing had to be a mistake.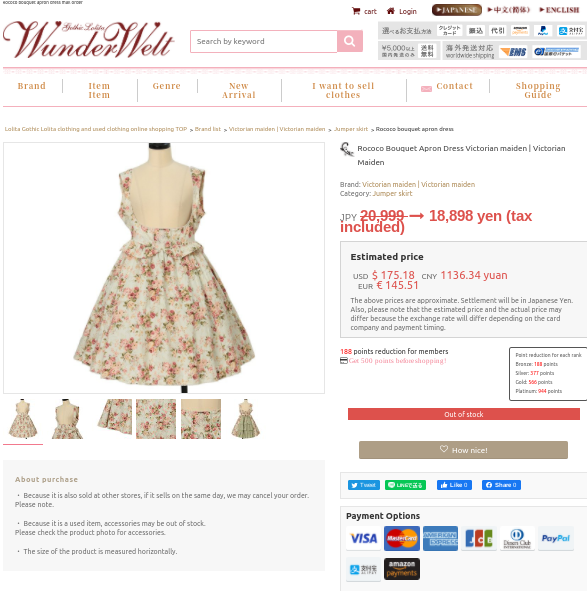 The piece was called "Rococo Bouquet", but it didn't appear in Lolibrary in the cut that Wunderwelt had. It wasn't until I gave the "condition" section a second look that I realized why it would fit me. This dress had been modified. 
This dress should have been an answer to all my prayers. A gorgeous printed VM piece that I knew would fit. But I hesitated before I hit "add to cart." The piece was still more than $180 on Wunderwelt. Was I willing to spend that much on modified brand?
In this case, Wunderwelt's pictures showed that the back of the dress had been cut so the back was open and shirring was added to the back bust for additional room. The alterations also added a mint tiered bustle. Wunderwelt did not show the interior of the dress, so it was hard to know whether an amateur or professional had made these modifications. 
Say yes to the (altered) dress
Ultimately, my answer was a resounding yes! The modifications to this dress made it possible for me to fit into one of my favorite brands. In this case, alterations added value to the dress. 
I've reattached buttons, added snaps to fix gaping at the bust, I've replaced sad, old grosgrain ribbon, and I've purchased modified brand. I love watching people modify or pay to alter their brand (Lou Graves' channel features some incredible clothing DIYs and the Bard in Bows had a panel about modifying brand from Royal Vegas Online that is up on her YouTube channel).
Lolita clothing isn't a communal good. You don't owe anything to your pieces' next owner if you decide to sell a piece.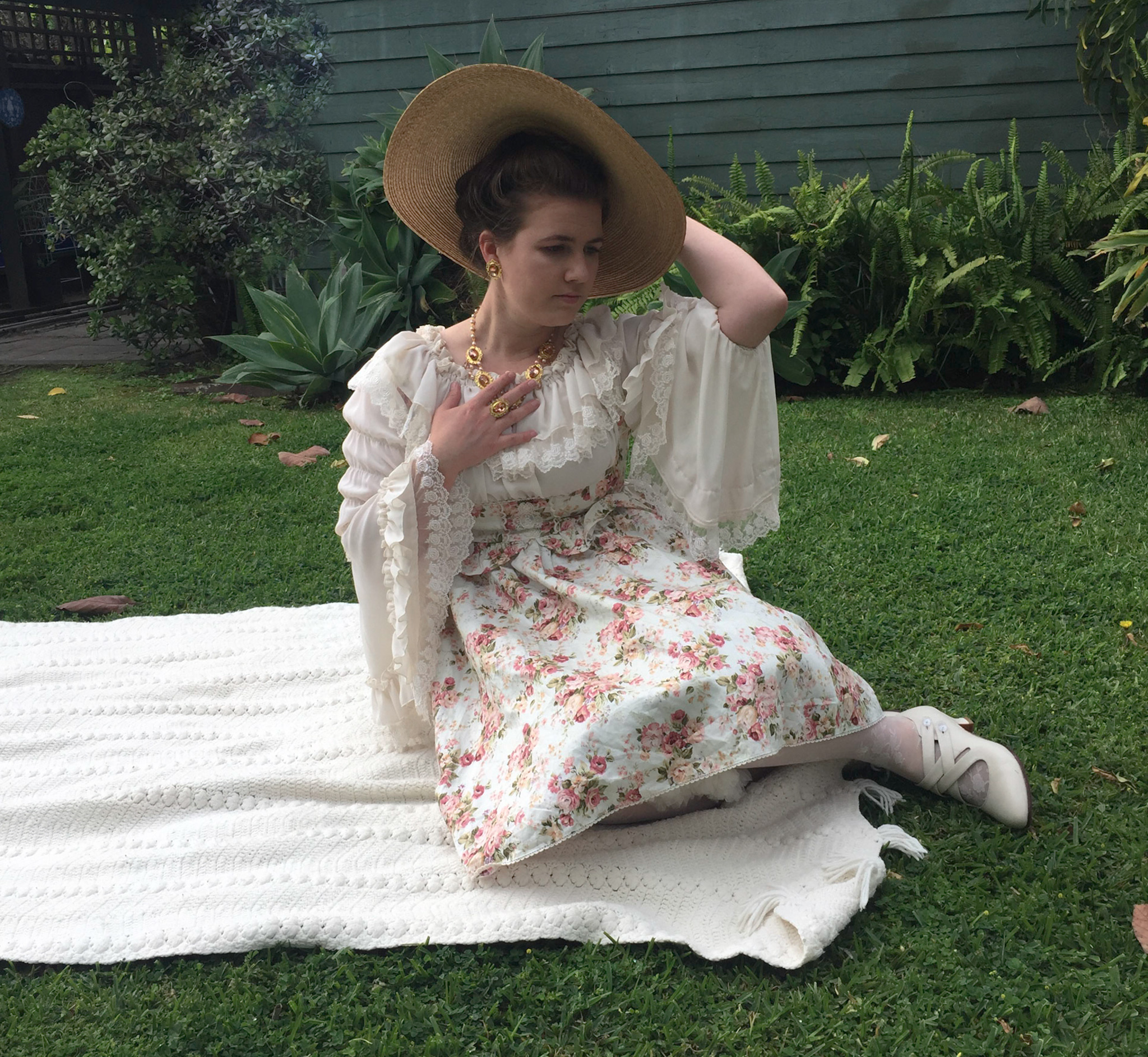 When the package arrived, I was a little nervous. Would the dress fit me? Would the alterations make me love it less? My fears melted away when I tried it on for the first time. This dress was going to be a favorite.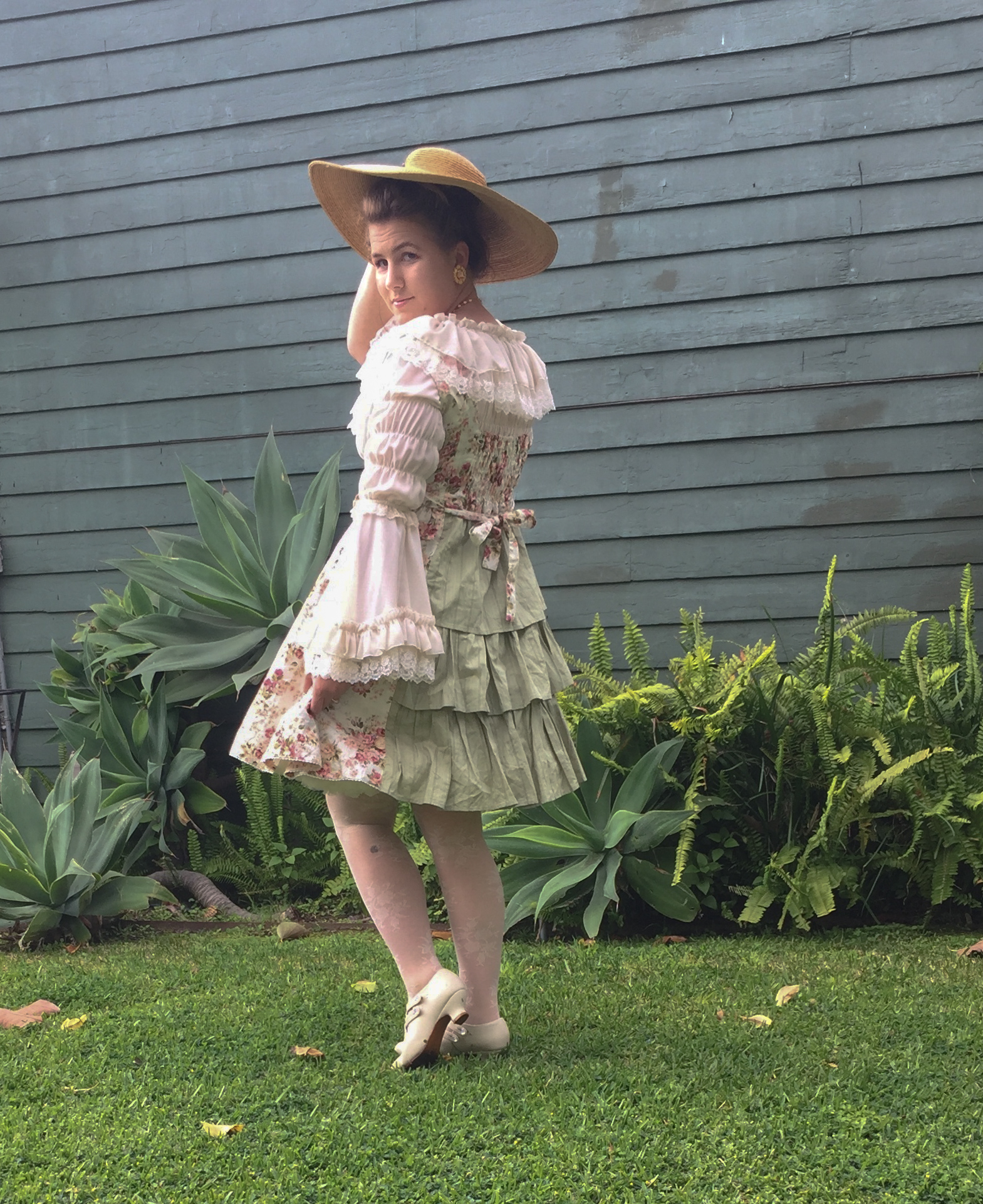 By day, Jenna is a legal professional living in Los Angeles, California. By night (and weekends), she is a frill wearing monster who loves Innocent World and lolita indie brands. When she isn't taking mirror selfies of her coordinates, she enjoys reading comic books, playing board games, and snuggling with her pup, Lily. You can see her mirror selfies on her instagram @lovelylaceandlies and contact her at lovelylaceandlies@gmail.com.