Last weekend, we had a semi-private meet for a birthday party for one of my dear friends. We went to McHugh Tea in Bellaire. For this tea party, there were two options: a regular tea that included tea cakes, sandwiches, and pastries; and another option that included bottomless champagne!
We received three types of bottomless tea for the table. We chose a strawberry bon bon, a creme earl grey, and another kind, which just so happened to be the birthday girl's favorite.
The tea came in super hot teapots covered in cute teapot insulators. It gave a homemade touch to the tea party and made it kind of cozy—in addition to keeping the tea super hot!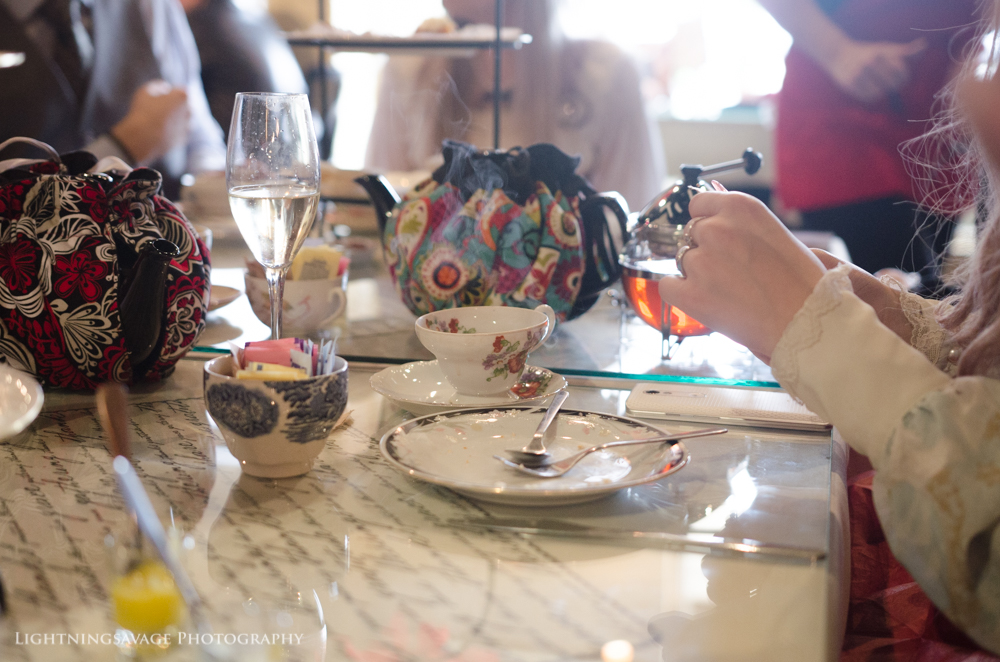 The first thing that came out was two scones (a chocolate one and a blueberry one) along with some kind of honey cream spread and lemon curd. The chocolate scone with the cream spread was my favorite. The blueberry scone went best with the lemon curd.
Once we had all finished our scones and had all our tea, the staff brought out the assortment of sandwiches and pastries and set the layered display. The top level was assorted sweets; the bottom layer held various sandwiches including chicken salad, strawberry cream cheese, and more. Both the pastries and the sandwiches were topped with the most beautiful edible glitter I've ever seen. I tried to capture it on camera, but the lighting was a bit strange!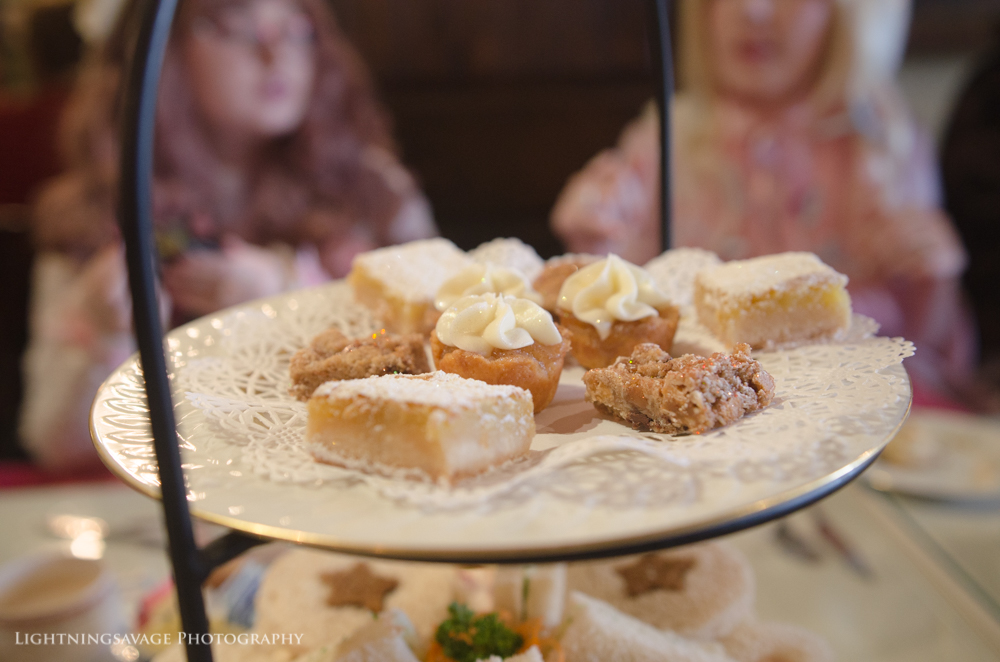 The staff was very friendly and accommodating, even letting us order an extra plate of sandwiches because none of us had eaten all day. The staff is accustomed to having Lolitas around; it's a fairly common place for our group to meet. It was my first time to go there, but I was highly impressed. We stayed until McHugh Tea closed, and then after, we stuck around for a bit to talk and get outfit shots.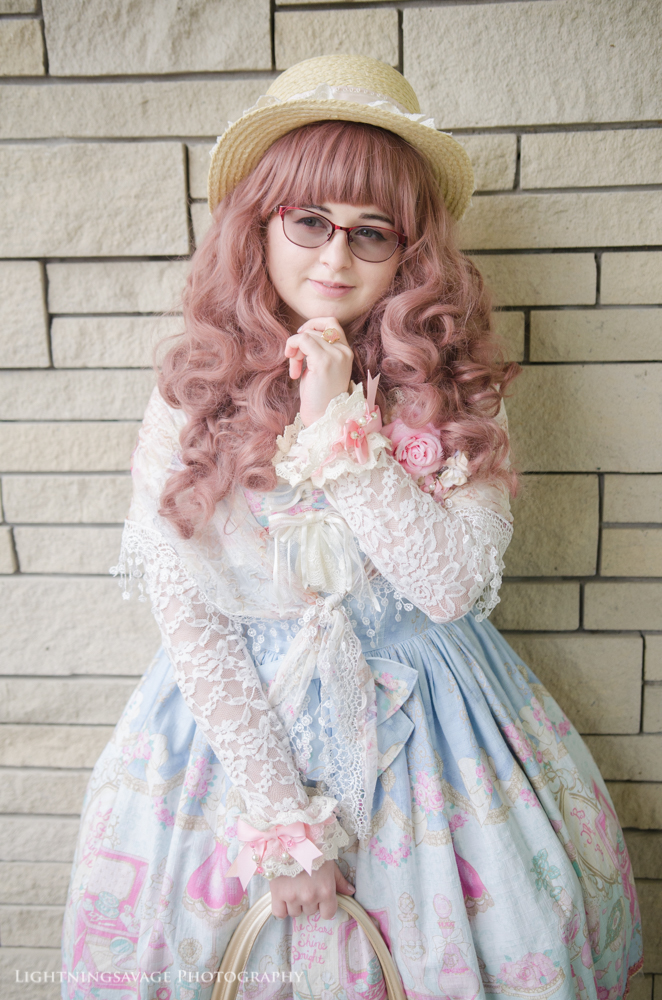 At the party, there was only one person not in J-Fashion. As we took the obligatory shoe shot, we all joked and said that his Nike shoes were the best brand.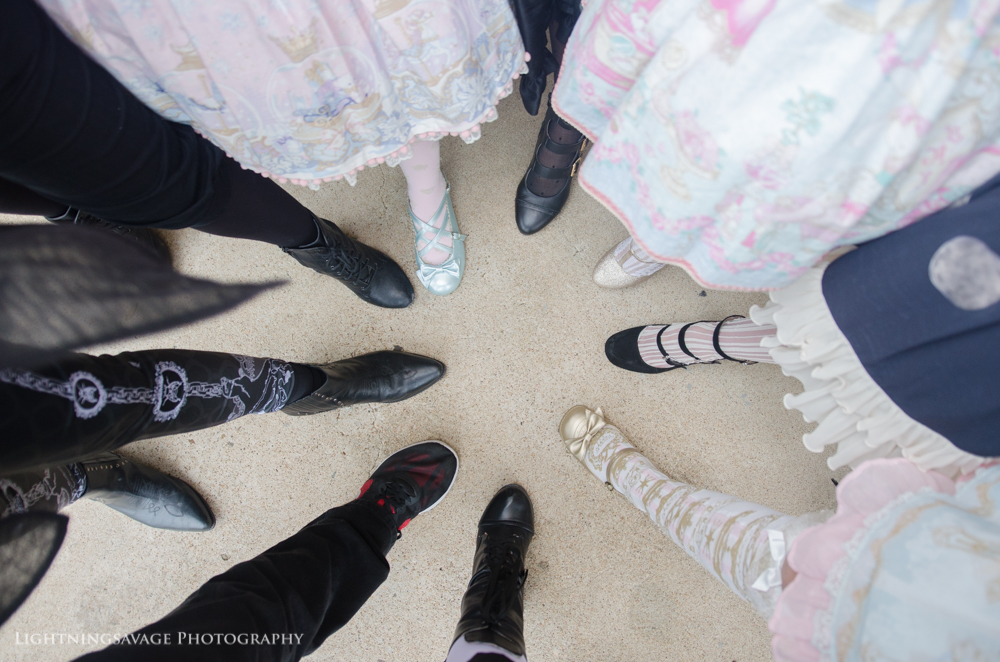 I'd definitely go here again—in fact, I plan to soon. The tea was some of the best I've ever tasted in my entire life, and I had way too much of it.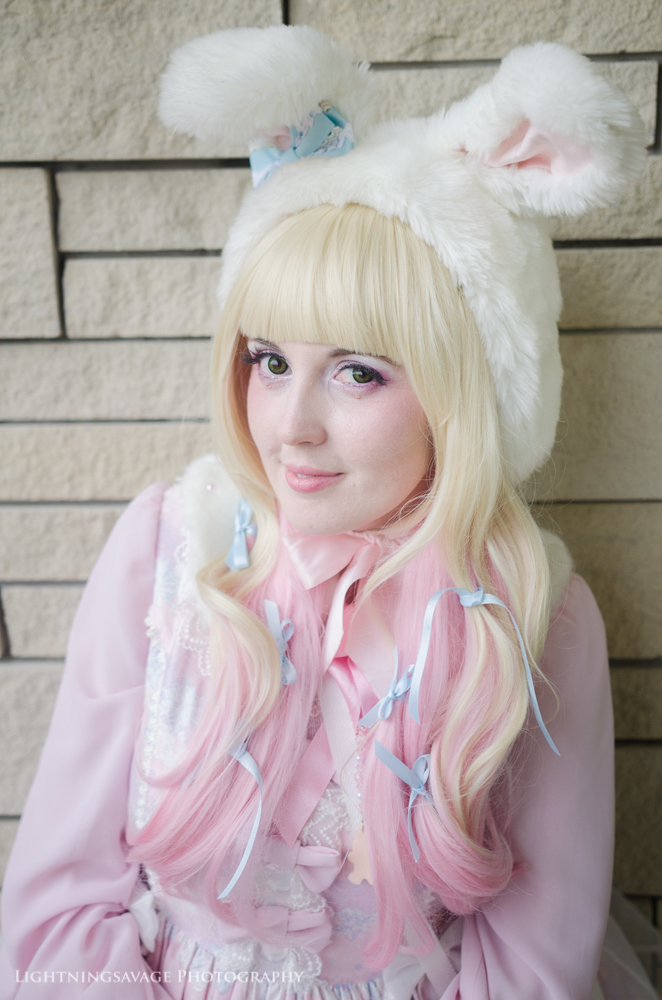 The birthday girl (above) and Catherine (below).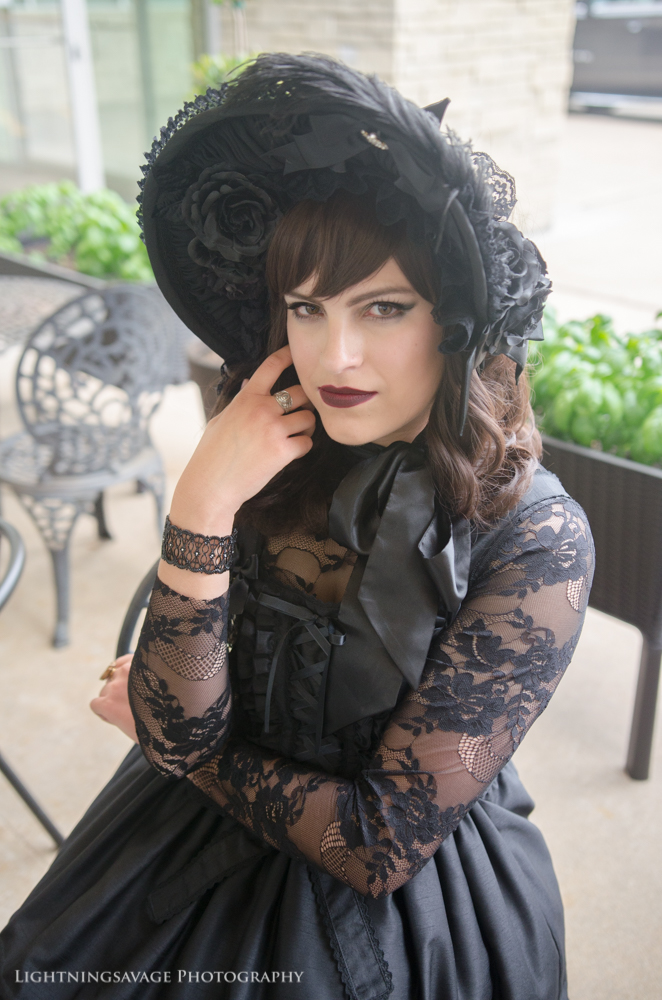 Kal from Lightningsavage Photography specializes in creative portrait photography for J-Fashion enthusiasts and more. He has served as the J-Fashion event photographer for Oni-Con 2016–2020, as well as fashion shows, meetups, and personal shoots. He is also a co-owner of Kuroshiro Kawaii. You can follow him on Instagram at @lightningsavage_photography and @kaldec_
He is currently into visual kei and EGA fashions.