Hey guys! As you know back in October of 2017, I had the pleasure of being the guest photographer for the J-Fashion event coordinators of Oni-Con in Galveston, TX. Because of this, I was able to cover all the events and have some backstage time with the models before and after the fashion show, and before the tea party. I wanted to break down my behind-the-scenes experience at Oni-Con for you all. You've seen the serious photos—how about some fun ones?
For reference, the fashion guests included:
Kimura U
KawaiiHolic
Royal Princess Alice
Puvithel
Baby Ponytail
Lightningsavage Photography
Opening ceremonies
Covering the opening ceremonies is always a good experience. Not only can I start recognizing some faces for those who work the con, I can use the opportunity to get used to shooting the stage. Because the fashion show was on this same stage this year, I was able to determine the basic camera settings, shooting positions, focal length, and lenses that I would need to know for the fashion show. this saves a lot of time on show day, when I'm running around like a chicken with its head cut off.
Also, this dog.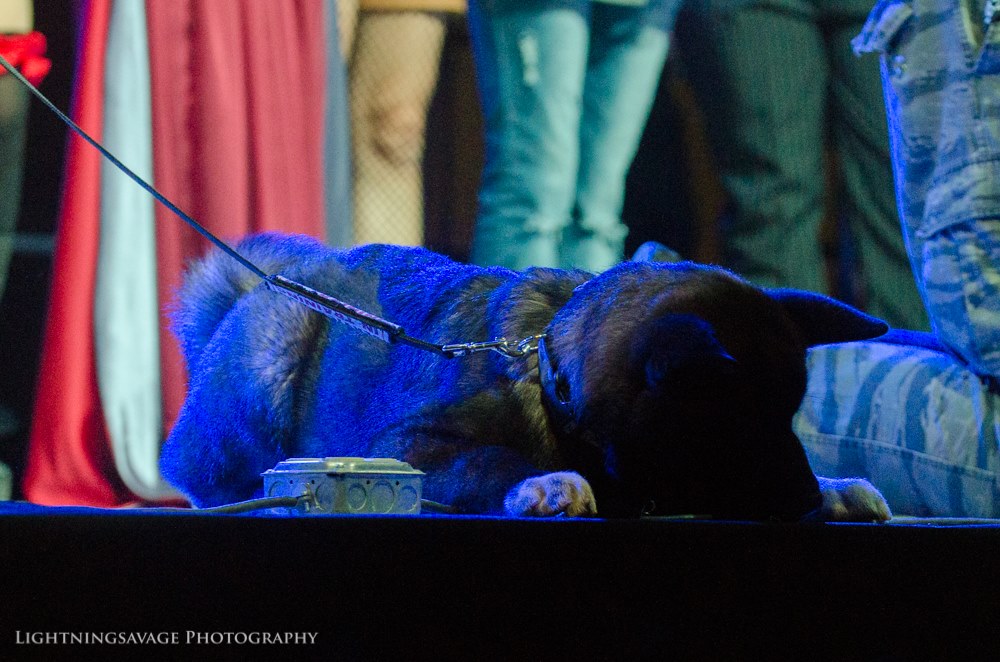 Lolita Bingo
When I attended this panel in 2016 and in 2017, several of the prize winners who weren't into the fashion attended the guest Q&A and autograph session, genuinely interested about the prizes they had won, the fashion, and the culture that goes along with it.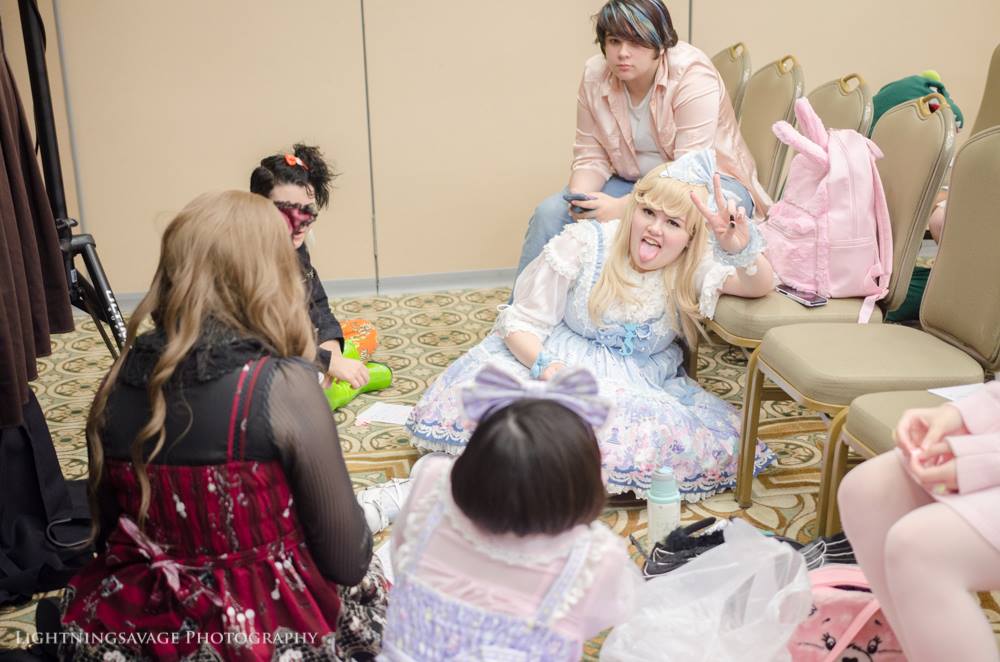 Q&A and Autographs
Q&A sessions are always fun, if a little boring to photograph (I can only take so many photos of someone sitting at a table after all!). It's how I learned that Kimura U loves to eat meat, and that Aito-san from Royal Princess Alice would jump at the chance to design clothes for Versailles. The room at the end of these sessions always feels like a giant family. We take group photos, chat as long as time will allow, and make friends.
A continuation of this, the autograph sessions are a chance to see a more personal touch. This past year, I was able to witness adorable selfies, gift giving, and adorable moments between the guests, including a dancing session between Aito-san and Kimura U.
Puvithel's Workshop
This year, Puvithel offered a creative workshop that walked attendees through how she makes her flower crowns. The brand provided the materials, and the attendees–everyone from fashion enthusiasts to tired con attendees looking for a quiet room to hang out—relaxed and crafted. These panels always give me a great opportunity to get some beautiful detail shots that highlight the brands' and attendees' creativity and attention to detail.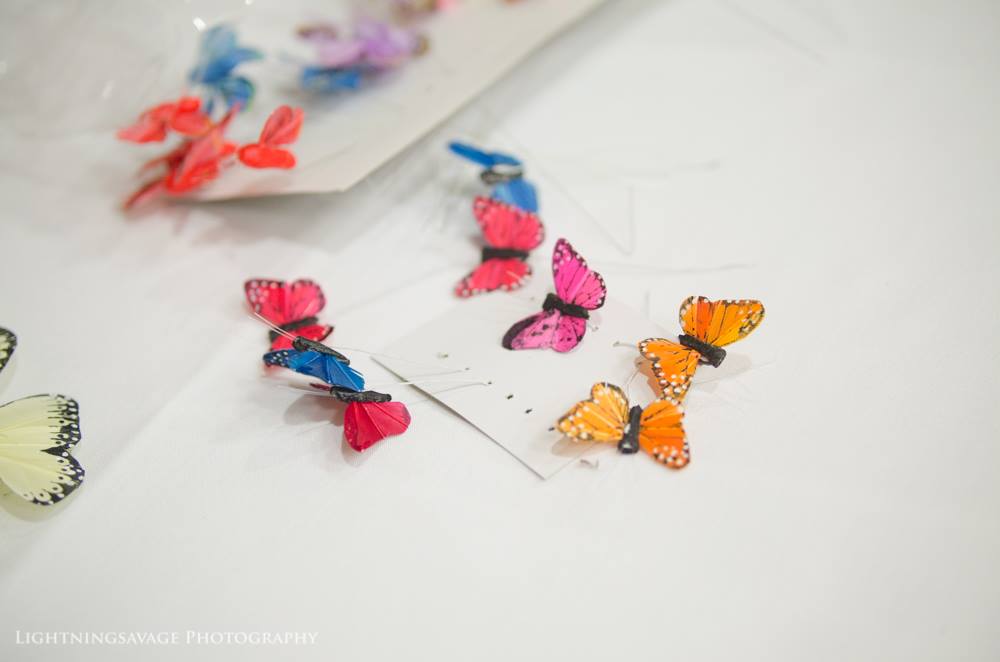 Lolita Swap Meet
While I didn't take many photos during the swap meet, I found that it was a great opportunity to take a mental break and browse—and sell. The photos from this event are very much informal and are basically just people hanging out.
Fashion Show
Before the fashion show, I was able to take individual photos of the models to highlight their coordinates—something I like to do for the models, the brand designers, and myself. I love taking individual portraits in the fashion, and some of the best photos of J-Fashion I've ever taken are from before fashion shows.
I was taking pictures before the show, when the entire room screamed in delight and looked in a direction, behind me. There was a kabedon-matsuri, in Aito-san's words! Everyone took a few minutes to relax and be a bit lighthearted—and kabedon-ed by Aito-san.
Once the models got on stage, I was able to walk around in front of the stage, as there was a good space between the first row of chairs and the stage. Because I had so much freedom, I was able to get great shots of the models from as close as I needed! You can find some of the serious photos at the event's Wunderwelt post here, or you can see all the photos on my Facebook page.
Tea Party
At last! The tea party! This is probably the most significant event of the convention, and some attendees begin to coord months in advance. Covering a tea party was actually what got me into the fashion–so I like to take my time with attendees and capture both candid shots and posed photos. I like to capture the mood of the tea party with my photos and my edits; this one was themed "Things that go Bump in the Night." I tried to keep the spooky feel. I also take photos of the prize winners, guests, and table settings so people can remember the entire experience. Again, I did a highlight post on Wunderwelt here, but if you're interested in seeing all of the photos, you can find them on my Facebook page.
There was also a minor kabedon-matsuri at the tea party as well, a continuation of the one the day before.
The In-Betweens
A lot of my favorite moments when I cover these conventions is what happens in-between panels and shows, when the guests are at the booth and when people show each other their true personality. I got to witness Kimura U and Aito-san dancing together before the Q&A session, and hang out with a few models before the fashion show.
One of the coolest things I like to do is take photos of the brands' booths themselves, and see what they're selling. KawaiiHolic displayed some of their newer unreleased items (now released), like this Bad Nekorn hoodie, which was also for sale at the booth (and comes in black).
Naturally, Kimura U's lookbook photobook (the rightmost one) immediately caught my eye. I love the photography in this book, and I had to get it signed!
This photobook was on sale for $5, and honestly, I still can't put it down. I love this set and the photos created with it so much.
One of my favorite memories: when I saw the dress at the booth, Kimura-chan tried to explain the kanji in the dress to me. I speak a little Japanese, and so I was able to have very limited conversations. I told her that I am not very good with kanji yet, so when she tried to explain it she started reading it, then quickly realized that I couldn't understand the words even if she read them. After realizing this, she nyan'ed really loudly and honestly it was one of the most adorable things to watch. Her and Aito-san from Royal Princess Alice kept nyan-ing with each other throughout the convention.
Another memory? Teaching Kimura U how to dab!
Royal Princess Alice collaborated with an Osakan tea maker to create their own flavors of tea. I bought the Midnight Rose flavor, and it's absolutely stunning! Aito-san was very adamant that I don't oversteep (it only takes 40 seconds!). If it's made properly, the Midnight Rose flavor tastes exactly like walking through a rose garden in summer. I wish I could buy more!
Covering these extended events is exhausting, but it's also very rewarding. The photos and relationships that I come back with at the end of the day are definitely, definitely worth the stress!
Kal from Lightningsavage Photography specializes in creative portrait photography for J-Fashion enthusiasts and more. He has served as the J-Fashion event photographer for Oni-Con 2016–2020, as well as fashion shows, meetups, and personal shoots. He is also a co-owner of Kuroshiro Kawaii. You can follow him on Instagram at @lightningsavage_photography and @kaldec_
He is currently into visual kei and EGA fashions.