After asking around a bit, you guys told me that you wanted me to do a post highlighting my tiny wardrobe! So here we are.
I went through a major transition in my life this year, during which my taste, my weight, and my life completely changed. Due to this, I've almost completely sold or given away my entire wardrobe, simply because I'm not as into certain fashions or expressions as I used to be! So, here's a comprehensive list of all the items I have in my closet that I intend to keep and use to build my wardrobe from now moving forward.
It is important to note that this post includes both brand and offbrand pieces for EGA and ouji, and some punk and visual kei items. I find it difficult to separate these fashions sometimes, and I wear a healthy mix of both a lot of the time. Pieces that I find I can easily separate from EGA/ouji have been separated.
Blouses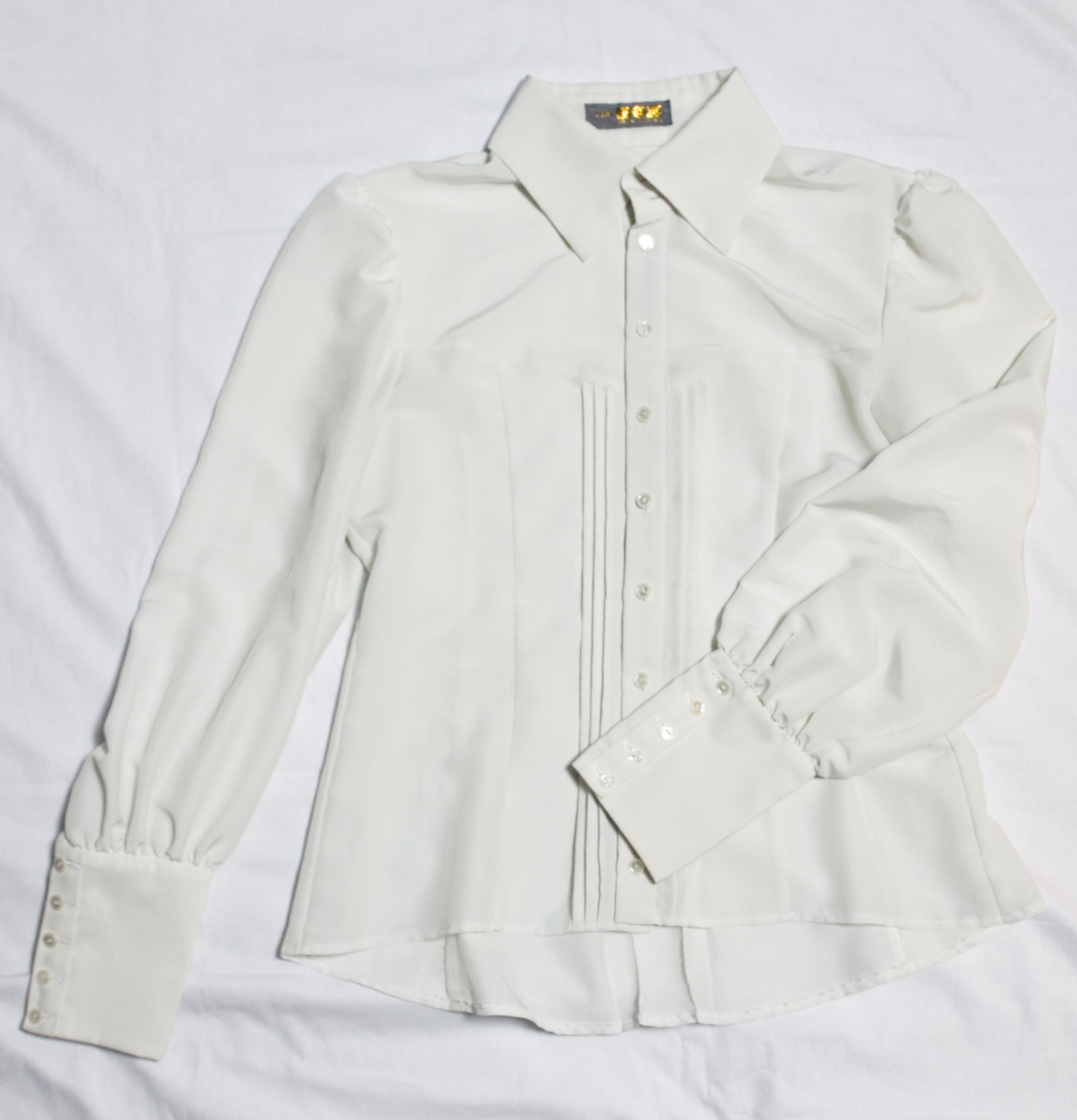 Atelier Boz Mistress Blouse (2006)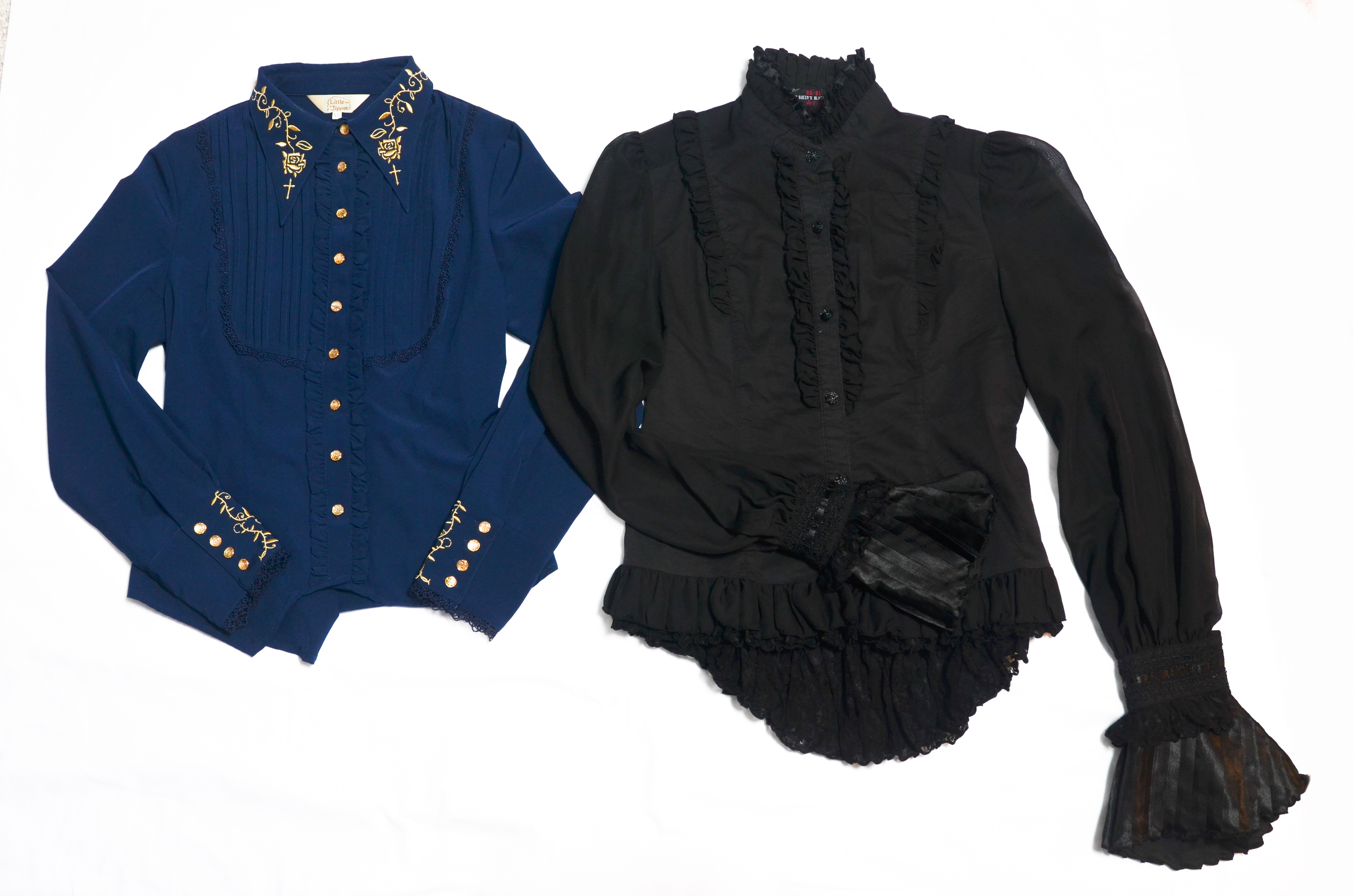 Little Dipper Rose Embroidery Blouse (2017)
Red Queen's Black Legion Black standing collar blouse
Vests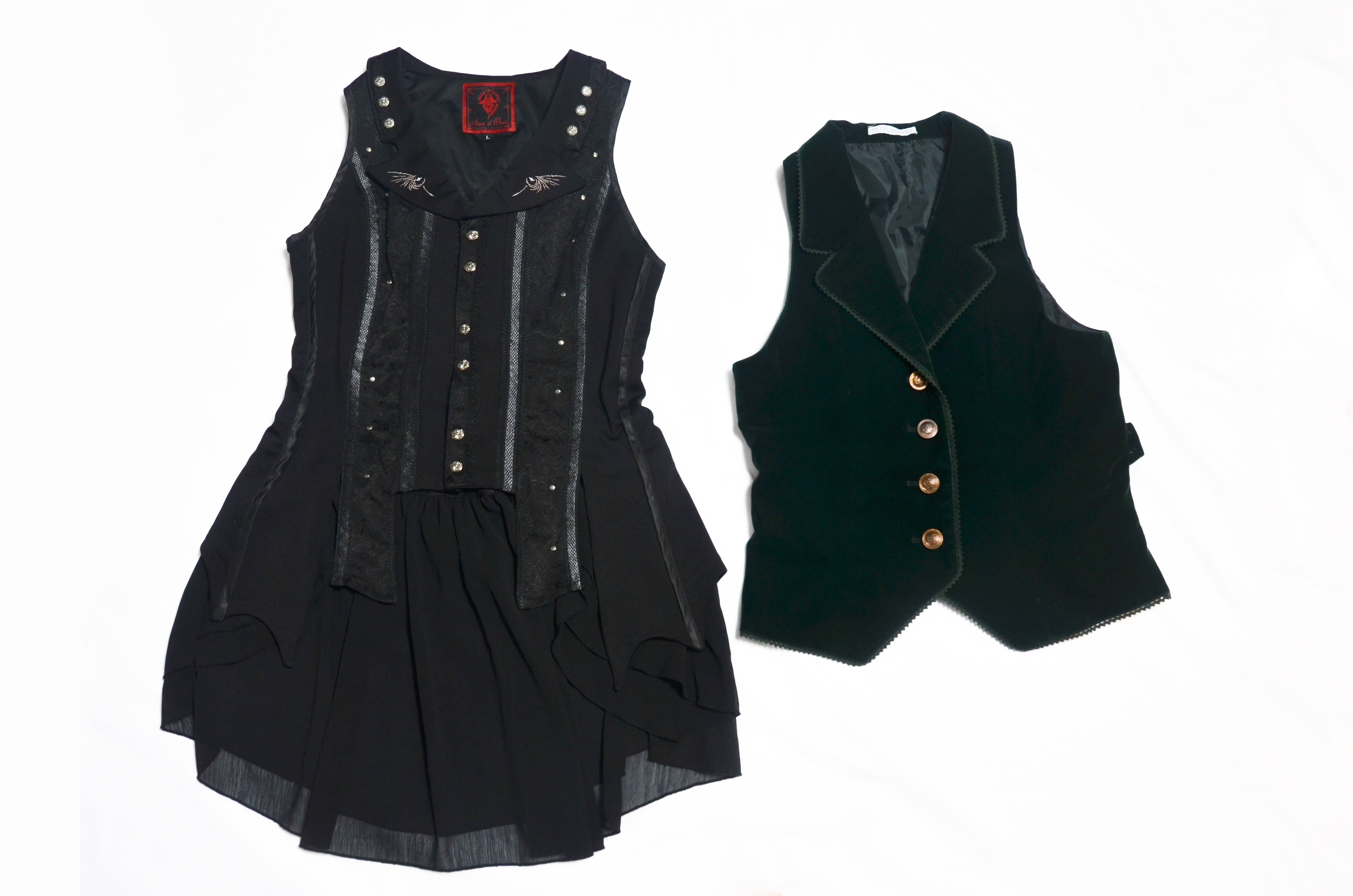 Arca et Ovis Gothic Prince Vest (2017)
Putumayo Green velvet vest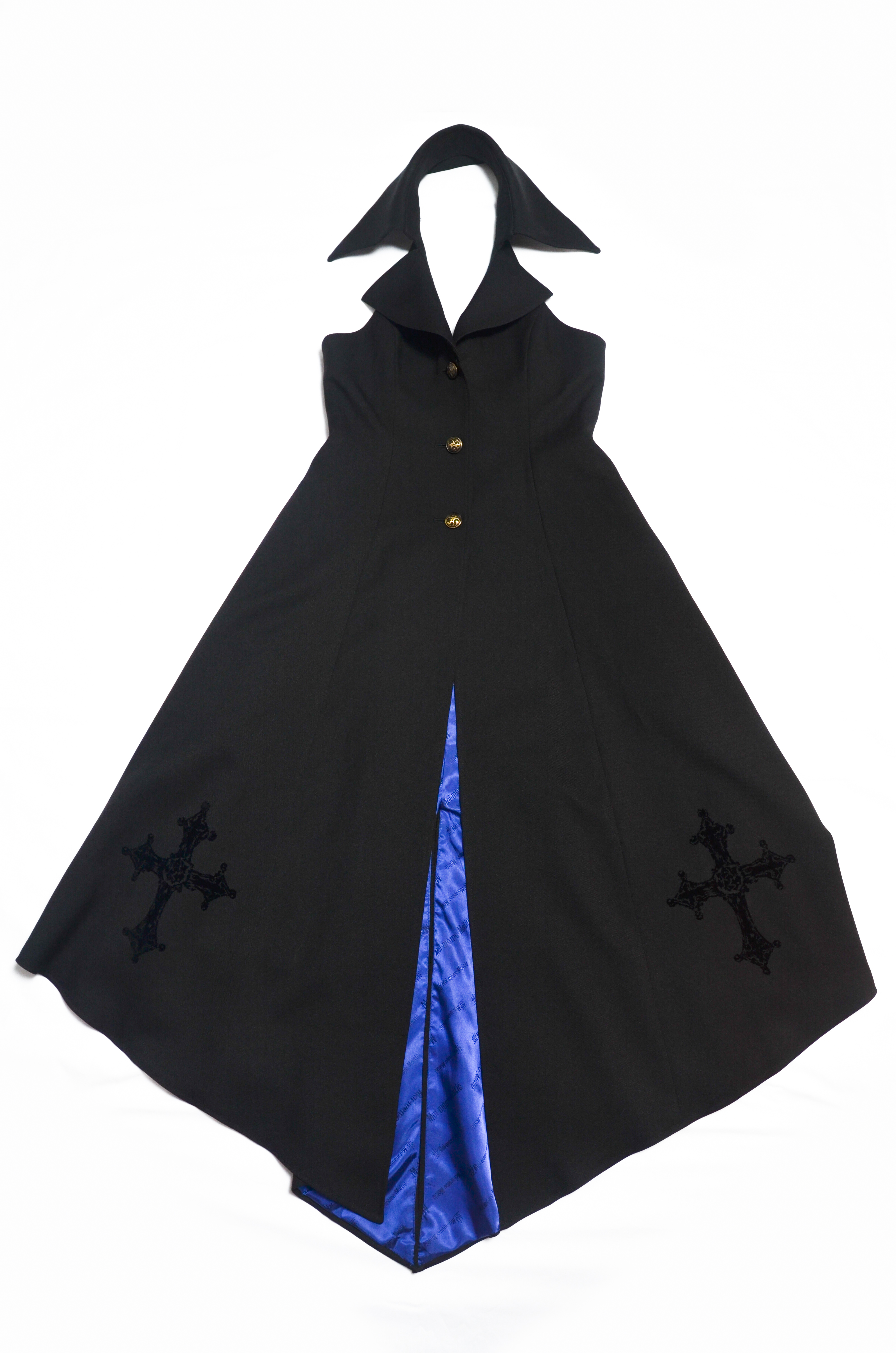 Moi Meme Moitie Rose Cross Print Long Gilet (2009)
Jackets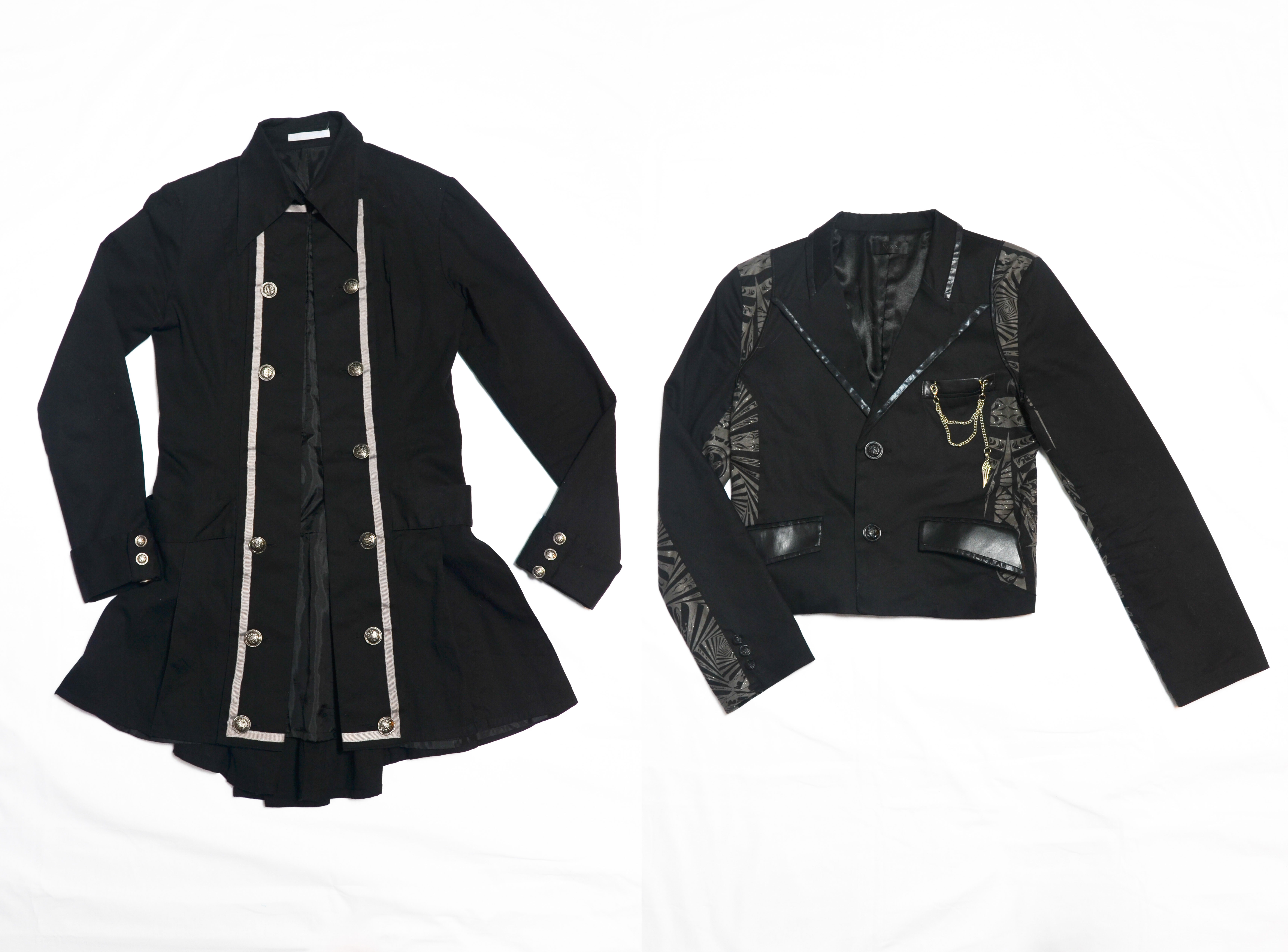 Putumayo Layered Wind Ouji Jacket (2017) featuring a missing button D:
h.Naoto Sixh Embroidery jacket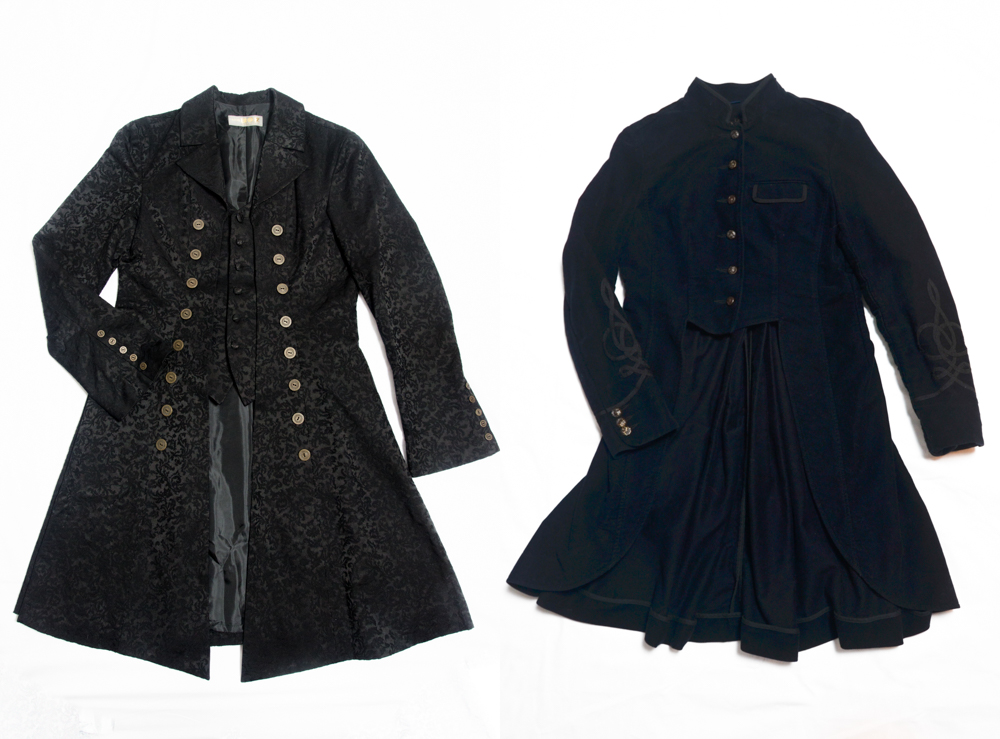 Atelier Boz Schwarz Roland Jacket (2013/2014)
Ralph Lauren Suede leather jacket (navy)
Capes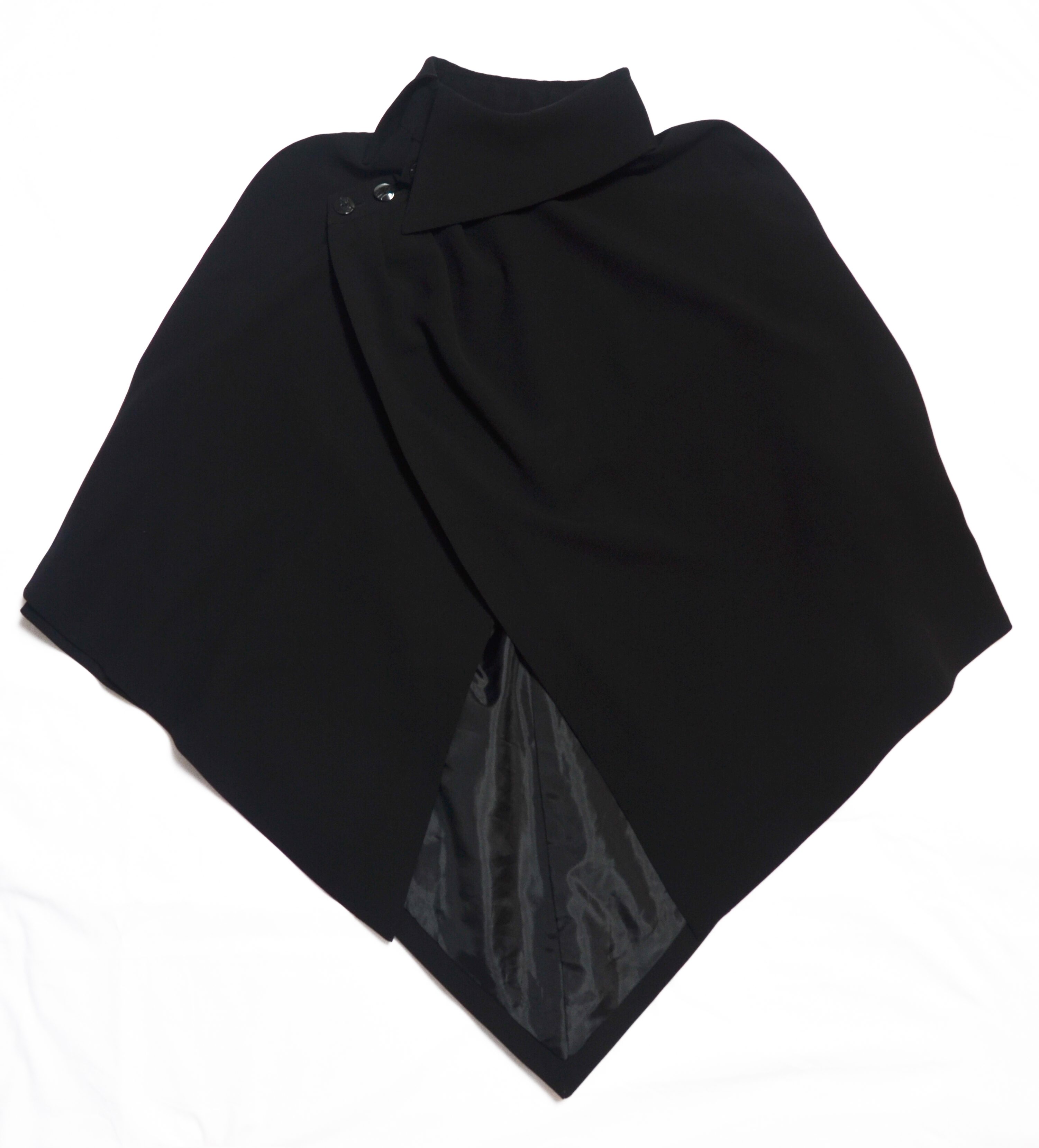 Atelier Boz Ailos Cape (2013)
Pants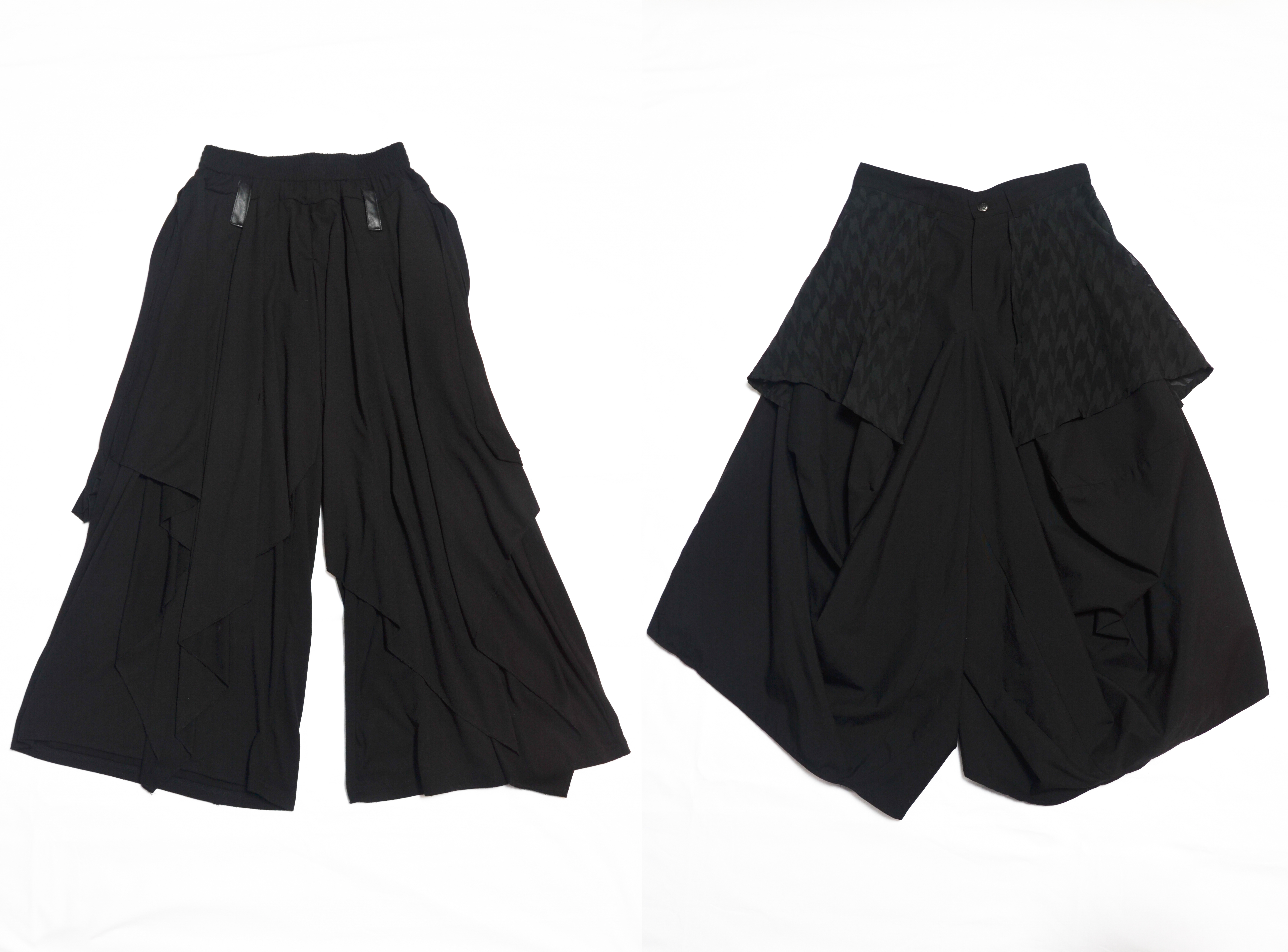 Drug Honey 2 Way / irregular flap wide pants (2018)
h.Naoto/gouk MINT Volume Transformation Sarrouel Pants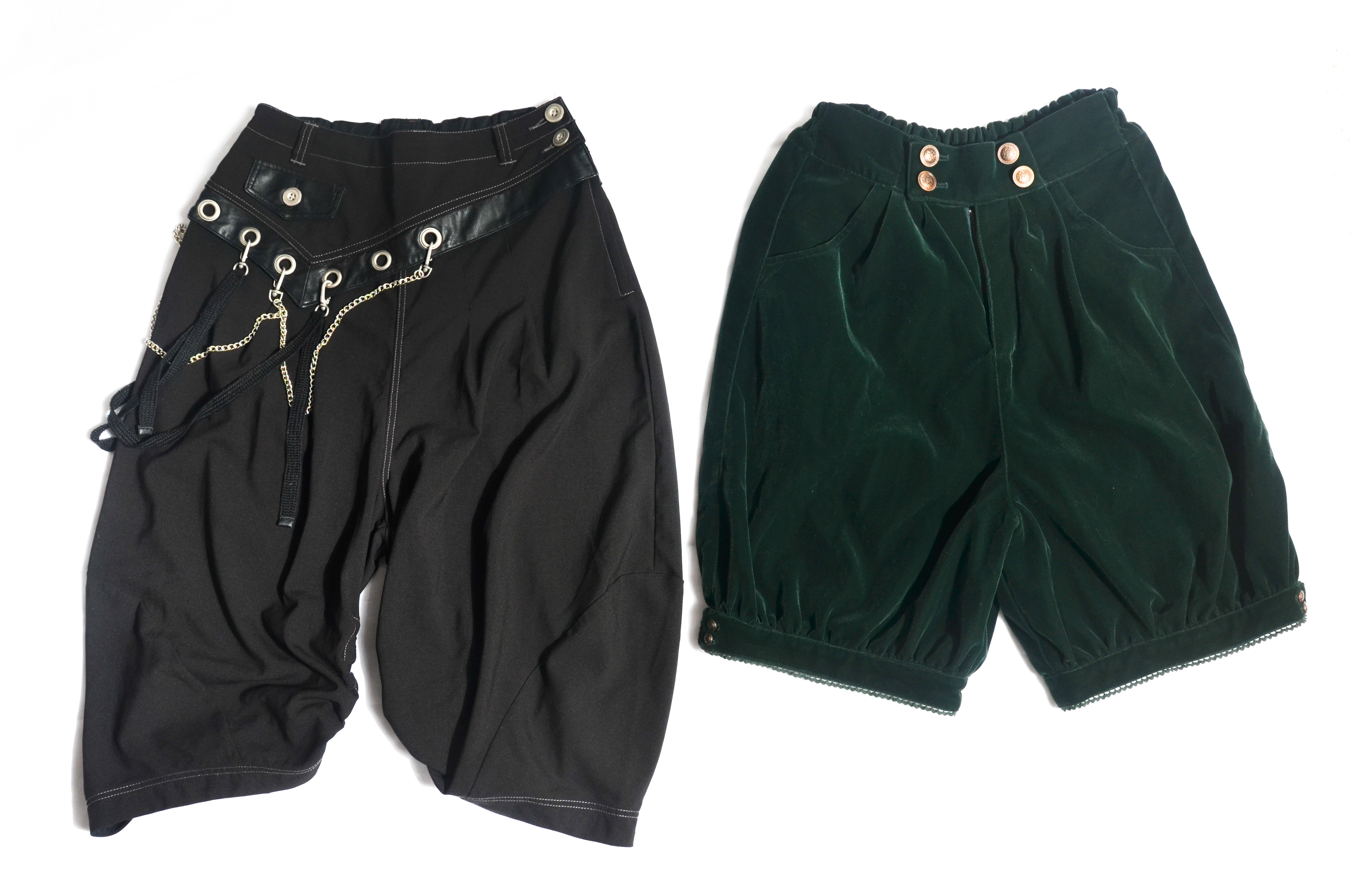 Algonquins Chain shorts
Putumayo Green velvet shorts
Buttcapes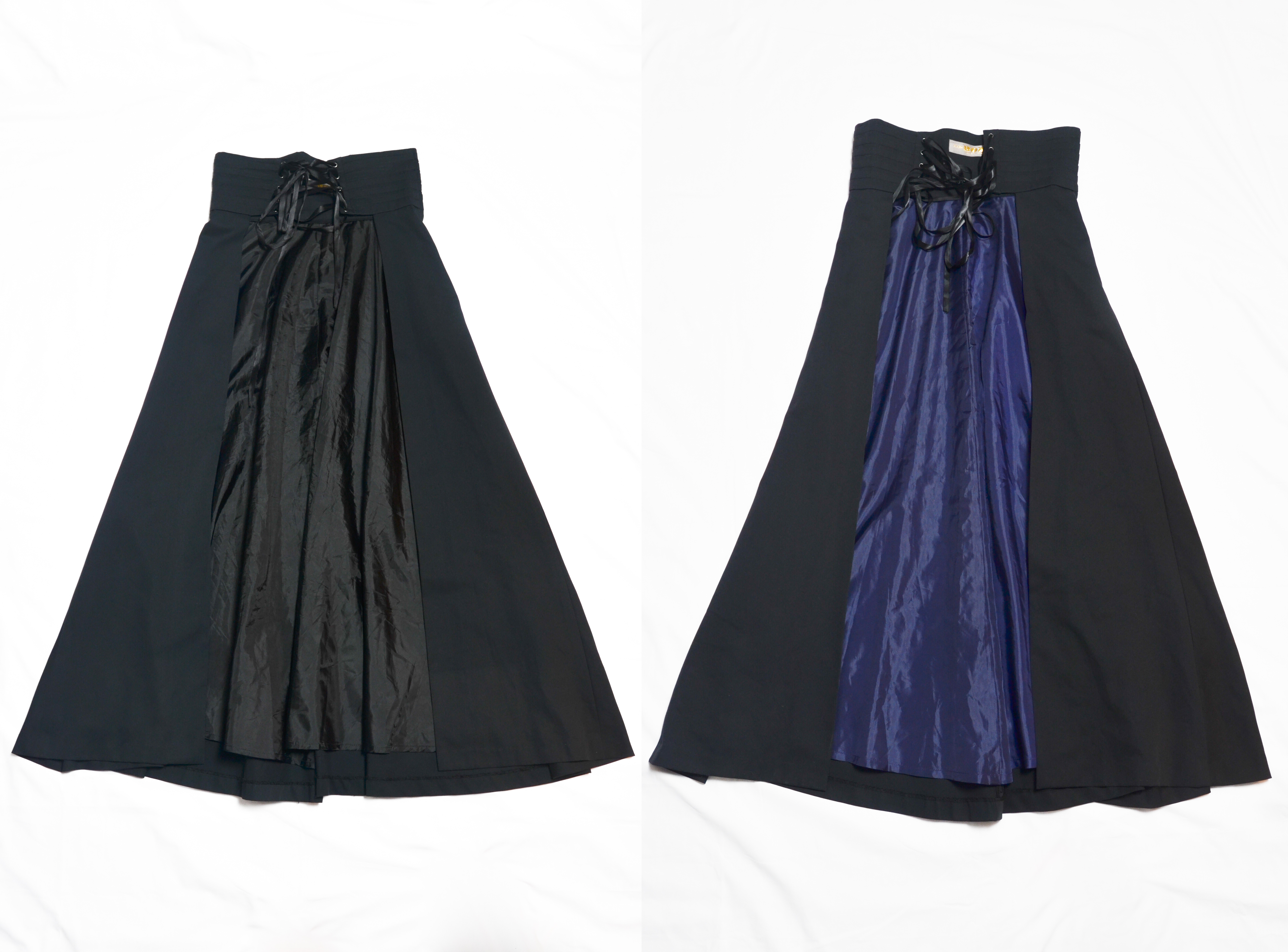 Atelier Boz Leister Overskirt Black x Black (2009)
Atelier Boz Leister Overskirt Black x Blue (2009)
Skirts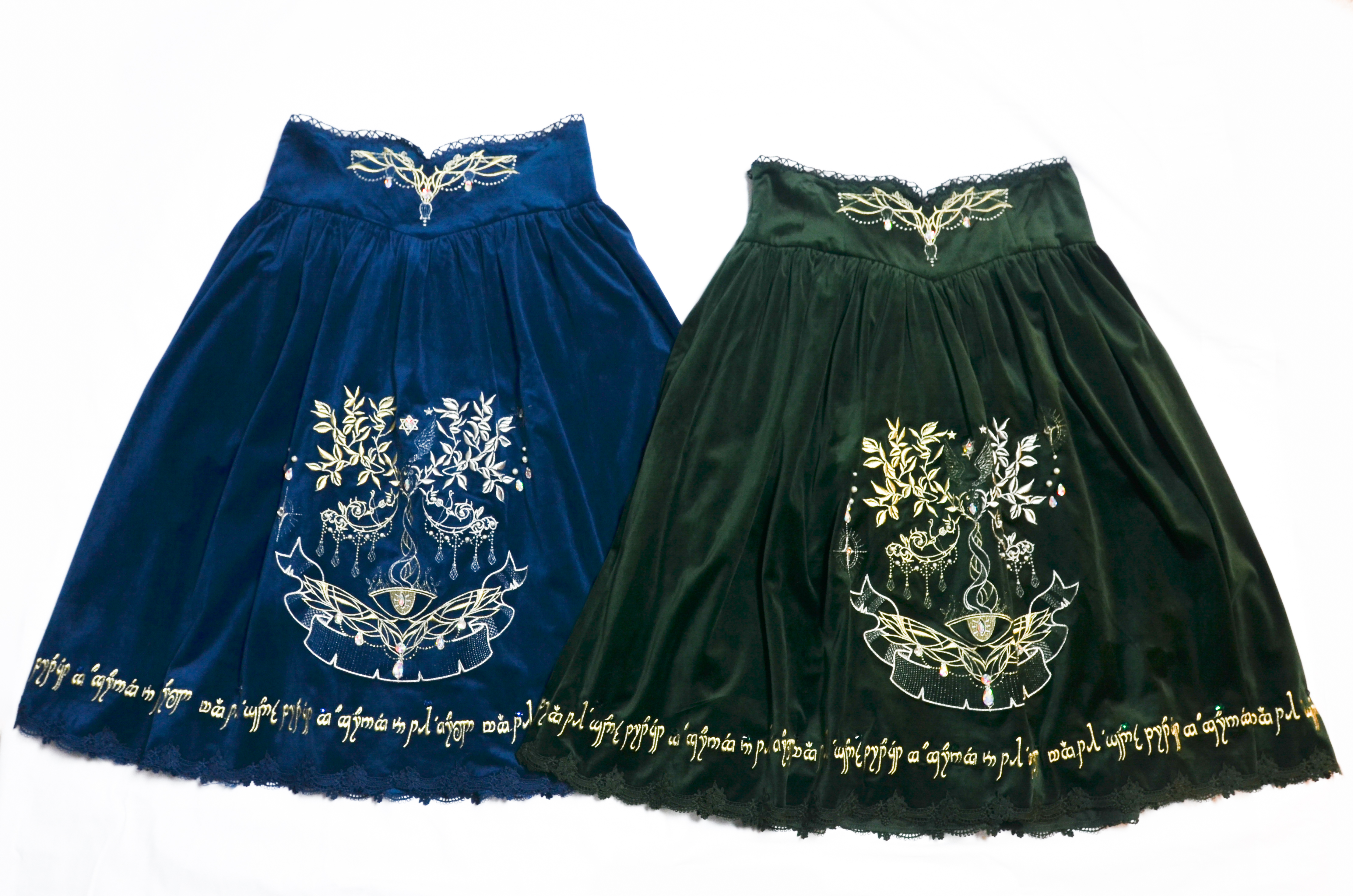 Ichigo Miko Gold and Silver Tree of Starlight (2016) Blue
Ichigo Miko Gold and Silver Tree of Starlight (2016) Green
Legwear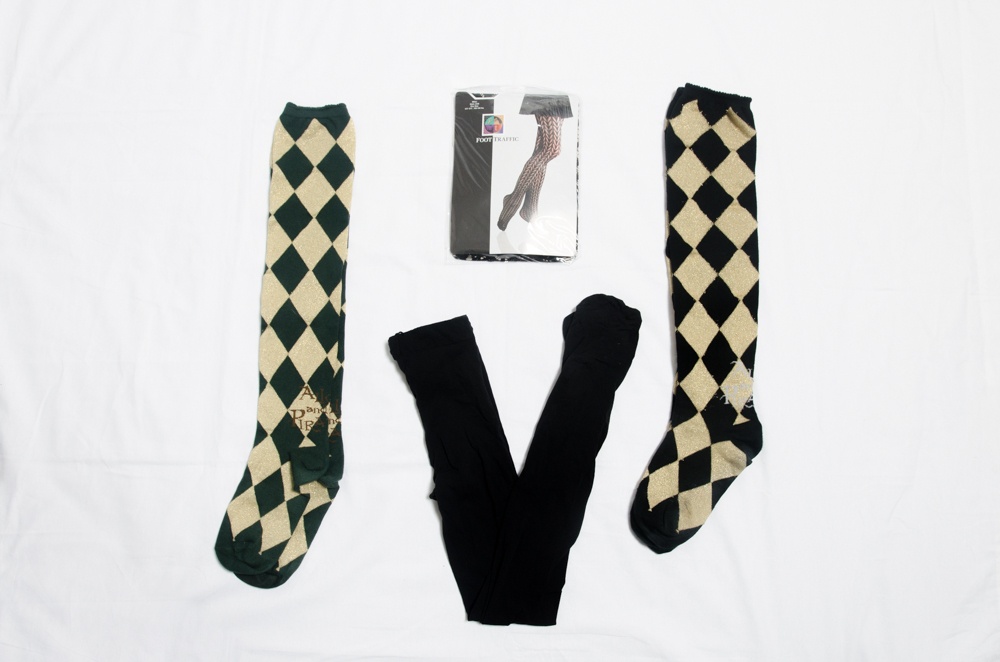 Alice and the Pirates A/P Diamond Lame OTKs Black x Gold (I'm assuming 2014)
Alice and the Pirates A/P Diamond Lame OTKs Green x Gold
Offbrand Black net tights
Offbrand Black tights
Bags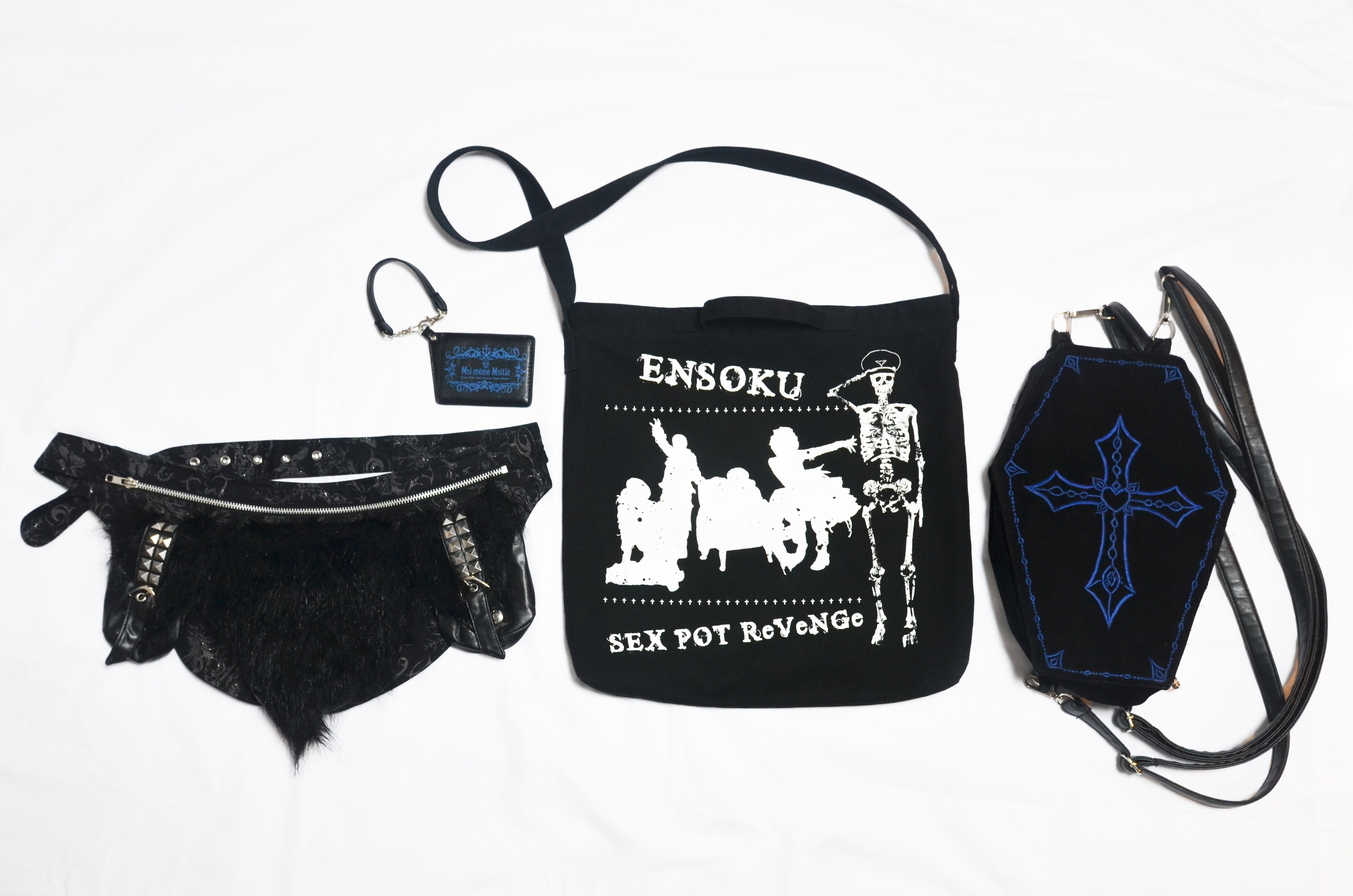 h.Naoto Sixh Fur hip bag
Moi Meme Moitie Leather passcase
SEX POT ReVeNGE x ENSOKU Collaboration tote bag
Puvithel Graverobber Coffin Purse (2017)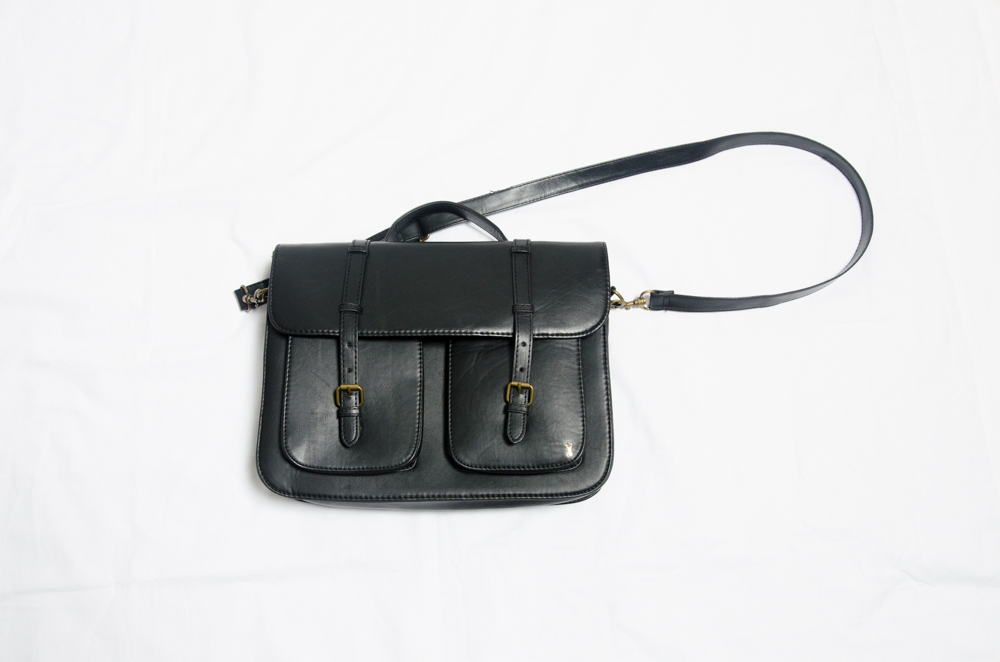 Typo Attachè (2016)
Shoes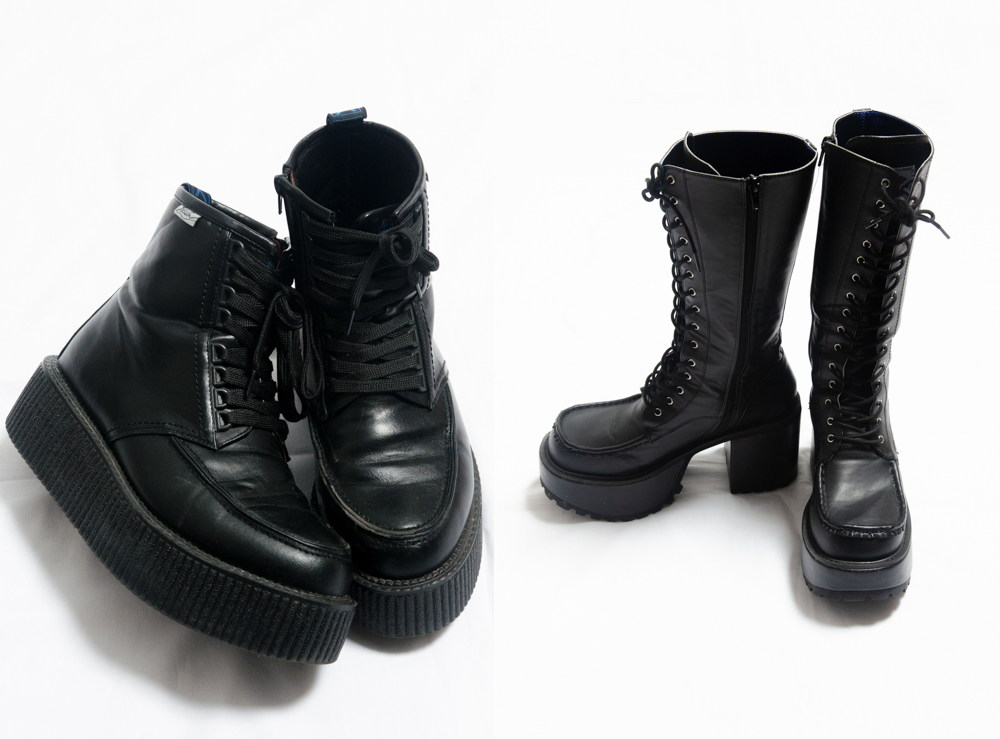 Yosuke Thick bottom lace up boots
Yosuke Thick bottom lace up long boots
Neckwear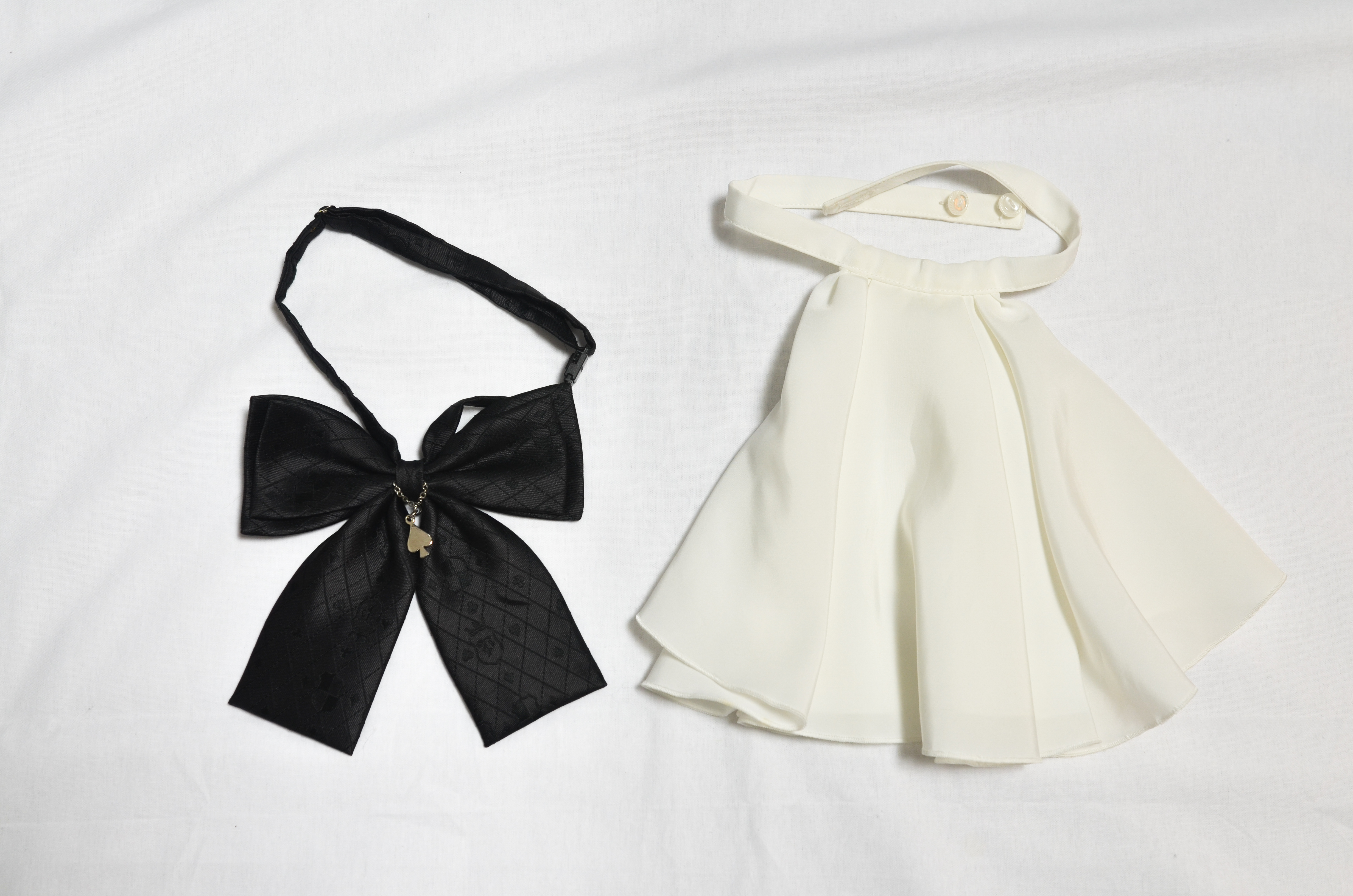 Putumayo Trump bow tie
Atelier Boz Mistress Blouse Jabot (2006)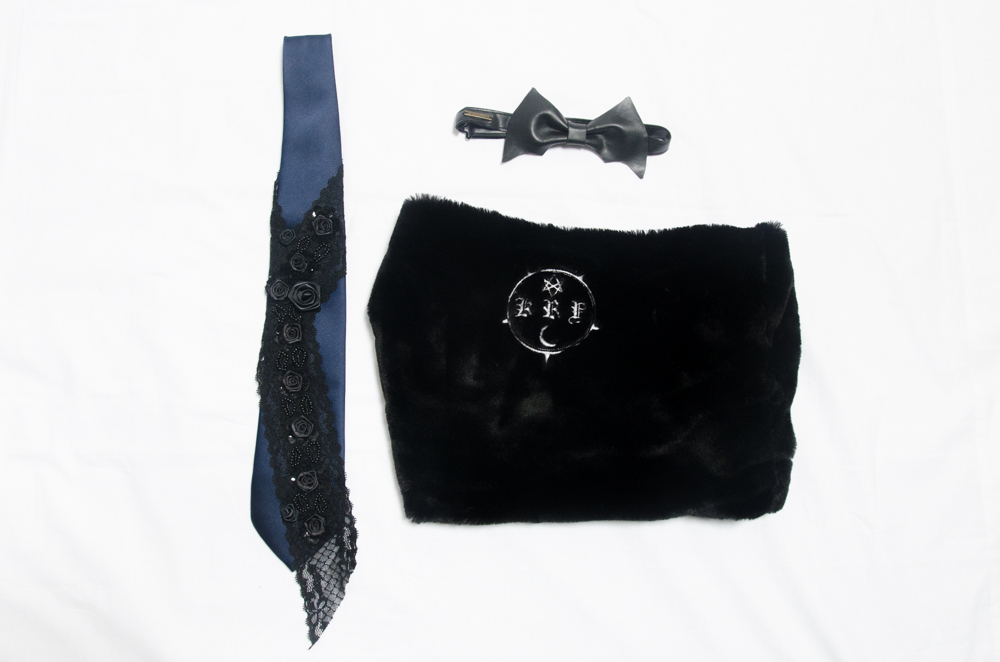 Black Peace Now Rose lace necktie
KRY Clothing Snood
Offbrand Leather bat bow tie
Accessories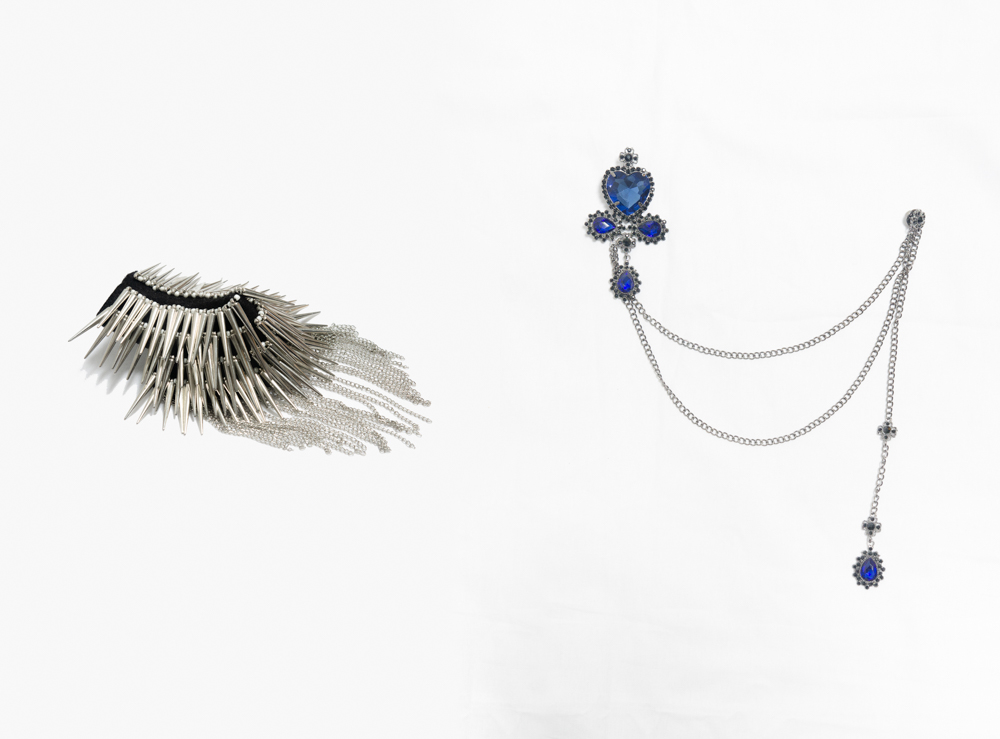 Offbrand/Handmade Spiked pauldron
Puvithel Crystal Heart Ouji Brooch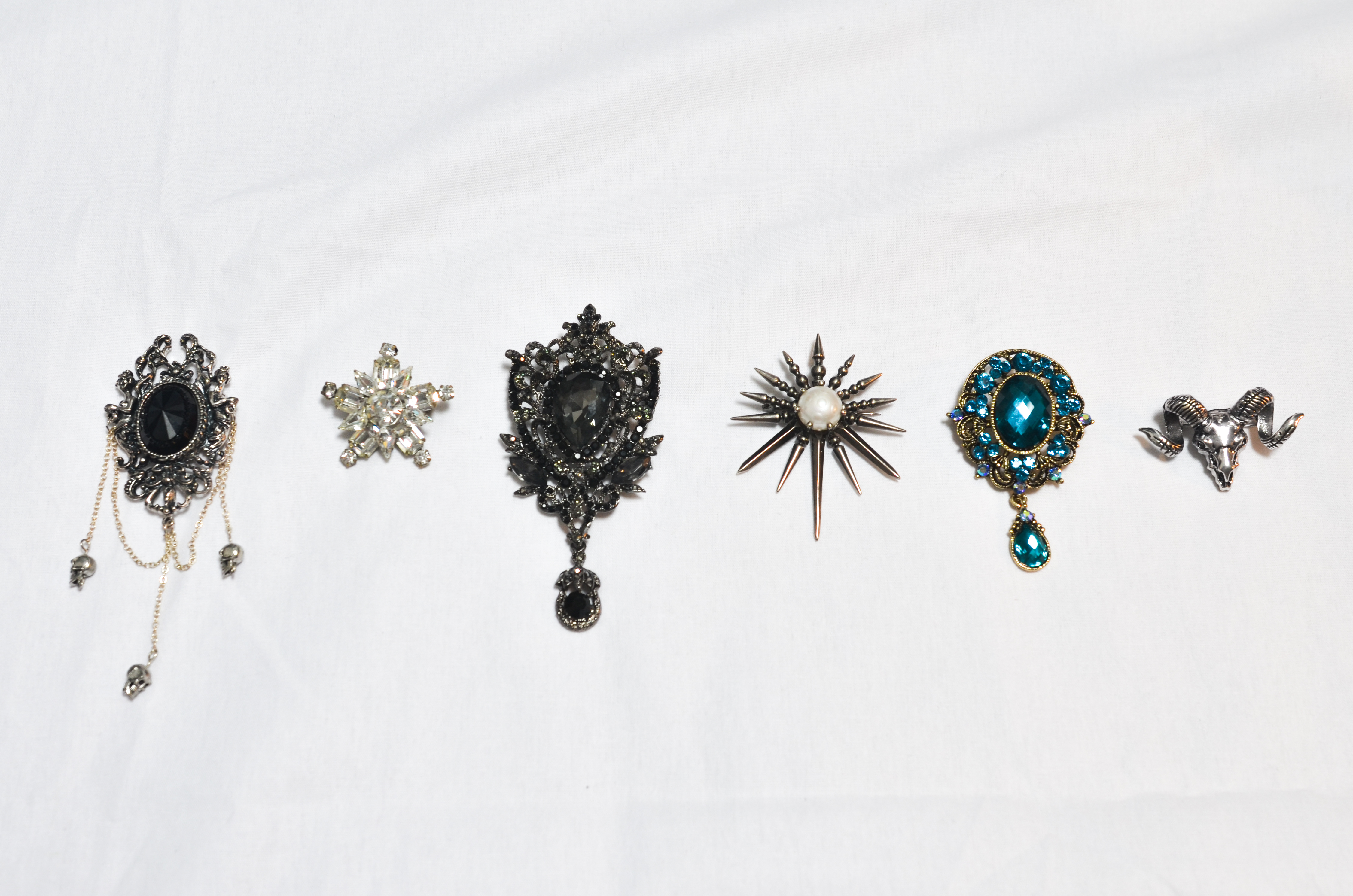 Offbrand Vintage skulls brooch
Offbrand Vintage snowflake brooch (This was actually my grandmother's)
Offbrand Black brooch
Offbrand Vintage Spike brooch
Offbrand Gold and blue brooch
Arca et Ovis Horned brooch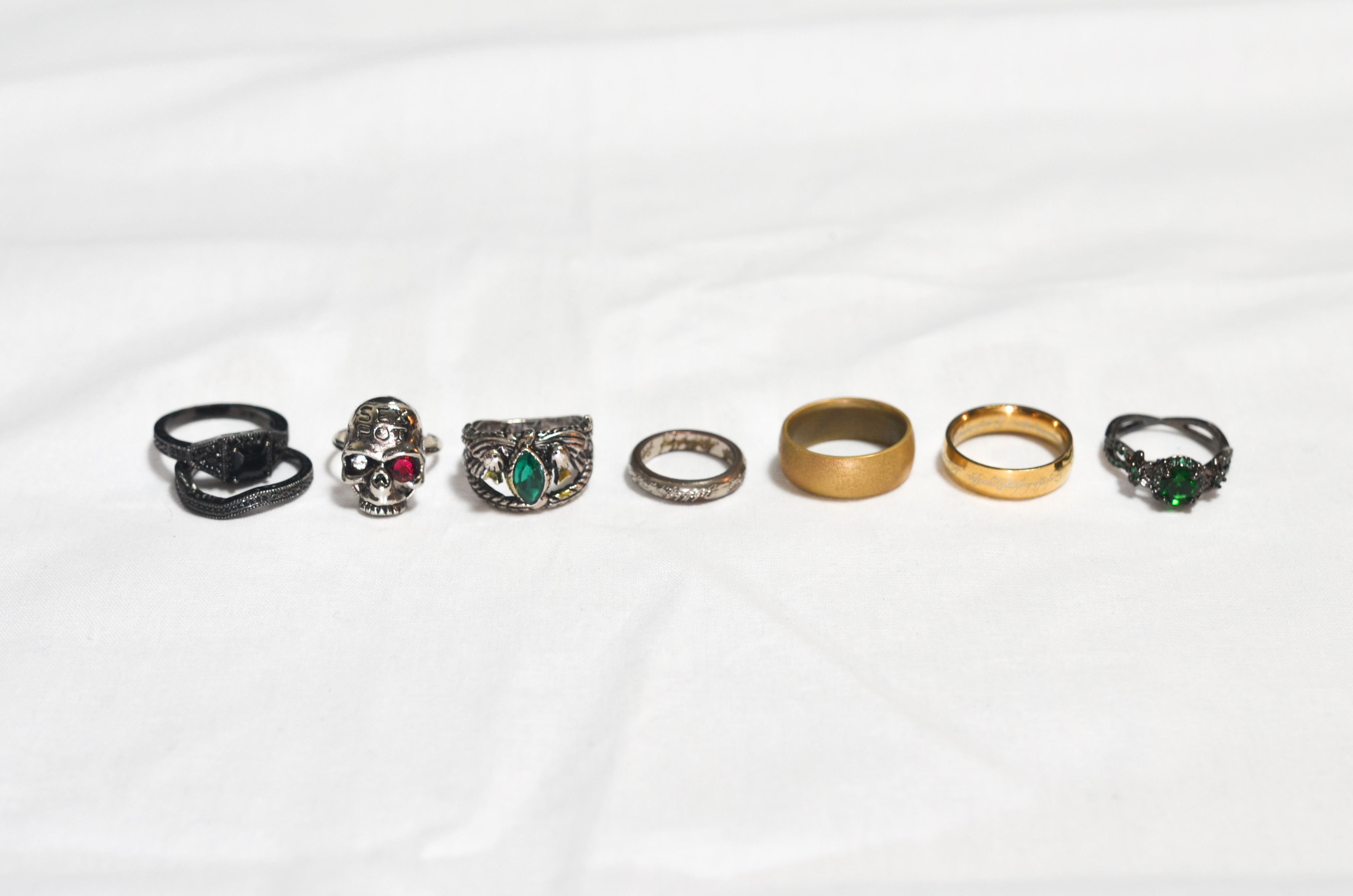 Offbrand Black stacked rings
SEX POT ReVeNGe Red gem ring
Offbrand Lord of the Rings: Aragorn ring
Offbrand Lord of the Rings: the Ring
Handmade Copper ring
Offbrand Lord of the Rings: the Ring
Offbrand Green and black ring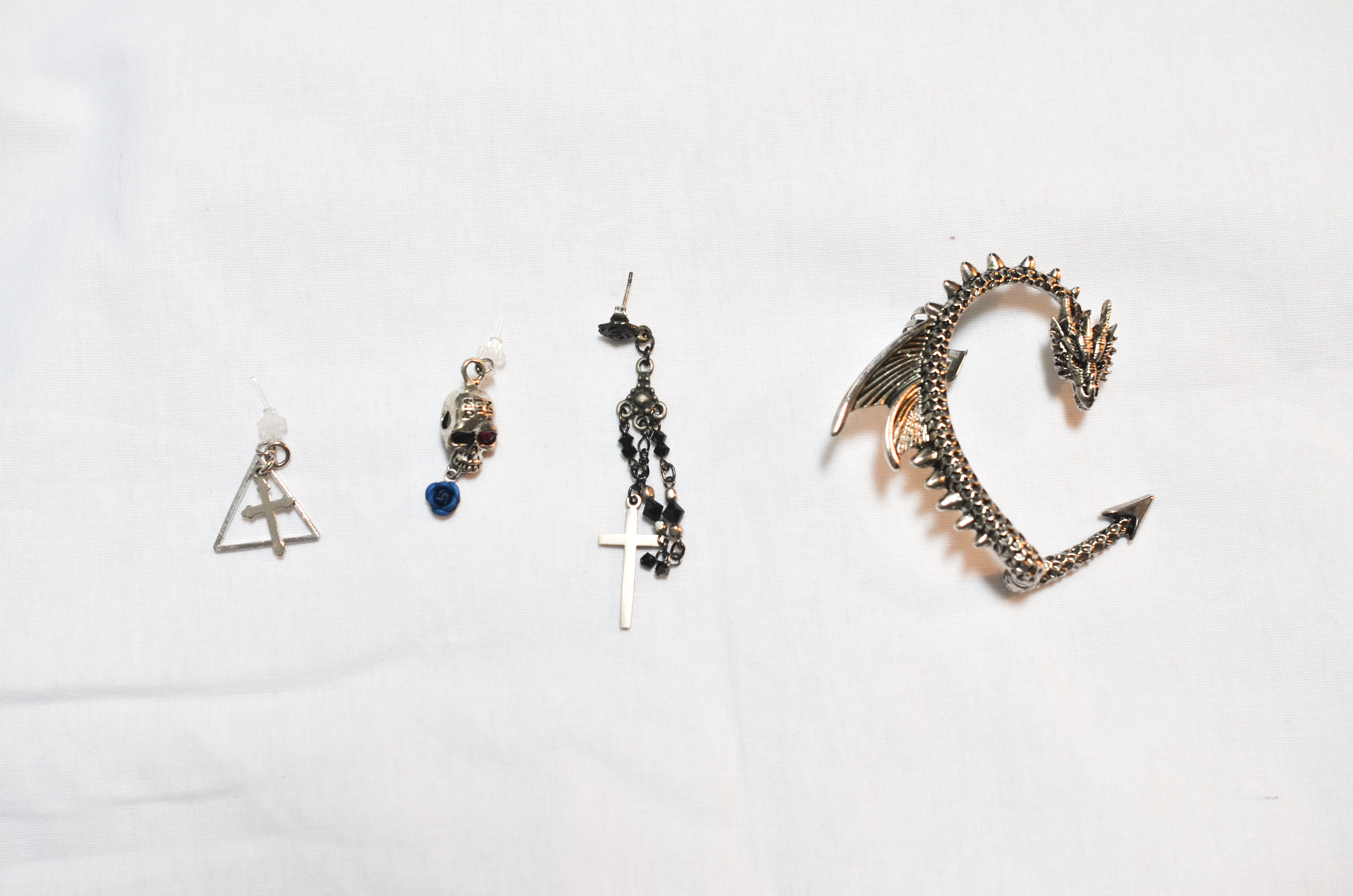 SEX POT ReVeNGe Cross earring (2018)
SEX POT ReVeNGe Blue rose skull earring (2018)
Moi Meme Moitie Rose and cross earring
Offbrand Dragon cuff earring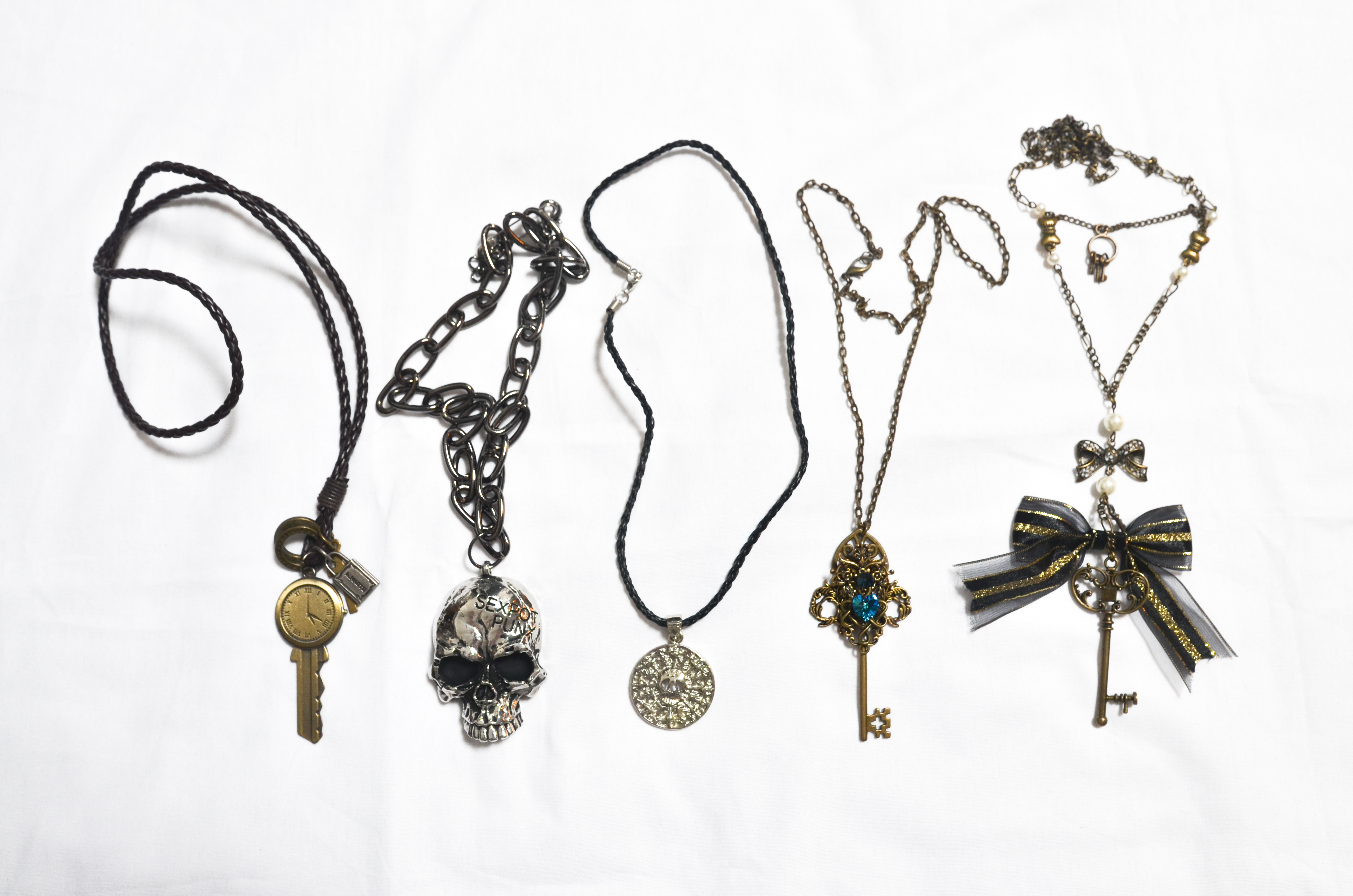 h.Naoto Steam Key necklace
SEX POT ReVeNGe Skull necklace
Offbrand Pirate coin necklace
Offbrand Blue antique key necklace
Tragedy Night Key to the King necklace (2016)
Thanks for sticking with me throughout this post! As my first wardrobe post goes, I feel like it was pretty successful. Frankly, I'm quite pleased with how my wardrobe is shaping up. I want to grow my wardrobe this coming year, introduce more blouses and more jewel tones. I'm also hoping to start a roland jacket collection, and I have a few I have my eyes on—so keep an eye out for that in coming years.
Kal from Lightningsavage Photography specializes in creative portrait photography for J-Fashion enthusiasts and more. He has served as the J-Fashion event photographer for Oni-Con 2016–2020, as well as fashion shows, meetups, and personal shoots. He is also a co-owner of Kuroshiro Kawaii. You can follow him on Instagram at @lightningsavage_photography and @kaldec_
He is currently into visual kei and EGA fashions.