The Black Ribbon is a western indie j-fashion brand based in San Francisco, California. Designer Halley Malison takes inspiration from textiles, letting her materials dictate the pieces she designs. The result is an eclectic collection of pieces that range from quirky decora or fairy kei inspired dresses to elaborate wisteria covered trellis dresses that draw from both couture and historical fashion. Malison also prides herself on working with local factories and merchants whenever possible, ensuring that her brand supports her community while also allowing her to produce high quality garments that eschew the trends of "fast fashion". I purchased two garments at the trunk show that followed the Fanime 2019 Japanese fashion show and wanted to review both garments for those interested in this western indie brand.
The Naturalist JSK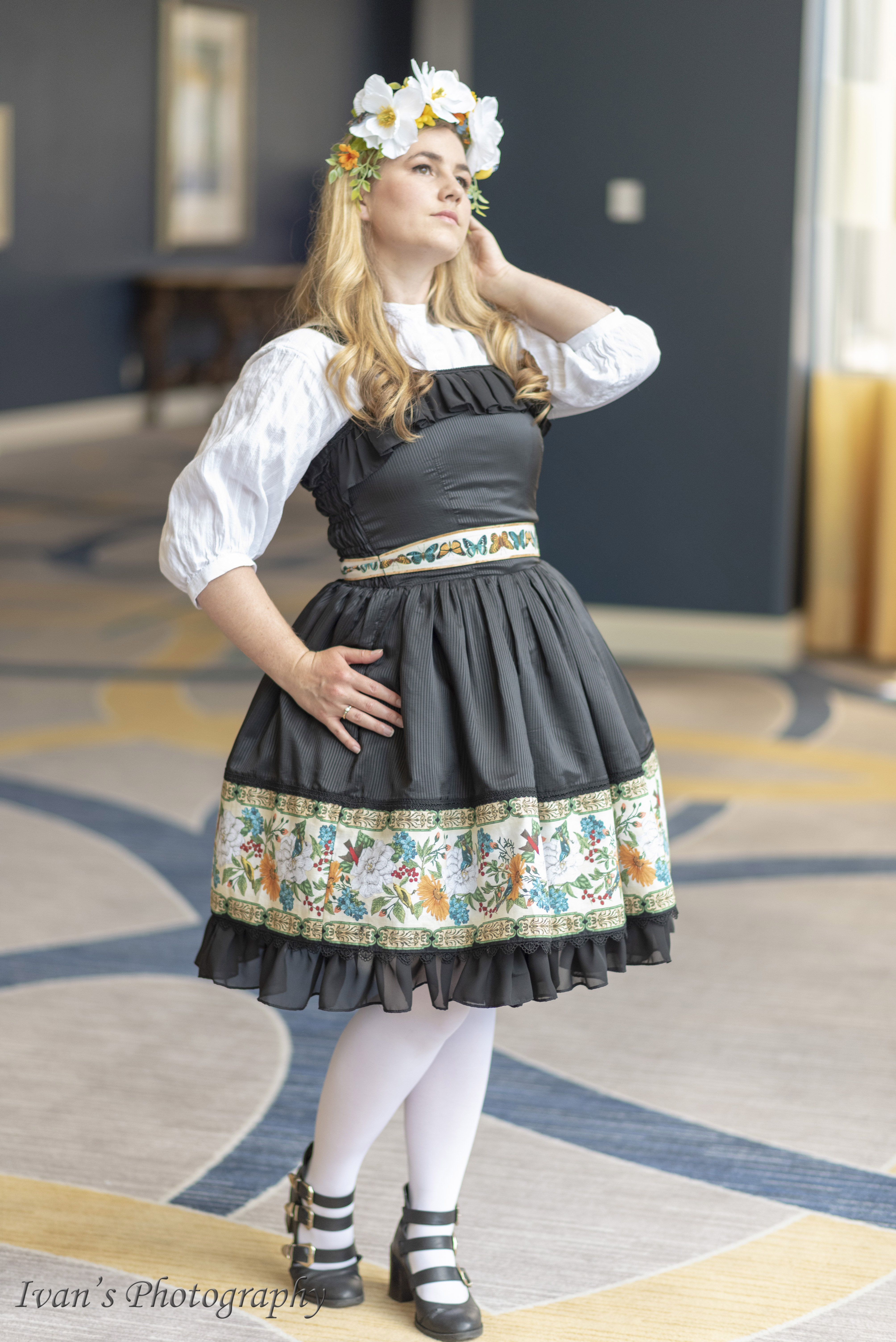 Photo by Ivan Aburto
The dress that I wore in the fashion show and brought home with me is a sample, and it is possible that some details may change between my dress and the final product. "The Naturalist" is a recent creation that comes in both a jumper skirt (JSK) and skirt, in a long and short length.
The main dress material is a satin polyester, with chiffon ruffles at the bottom hem and at the top of the bodice. The bodice has princess seams and the top edge is somewhat squared. It also has plastic boning on the sides to give it some structure. Near the hem, a broad band of printed cotton gives the dress its name. The print is a collage of scientific illustrations of butterflies, birds, and flowers. The JSK has two straps with buttons to adjust the length, and generous shirring in the back, two features essential to making sure that the dress is accessible to people of all body shapes and sizes. The waist is cinched with a broad ribbon that matches the print on the bottom of the dress. And of course, it has two deep pockets that will easily fit a phone or small wallet.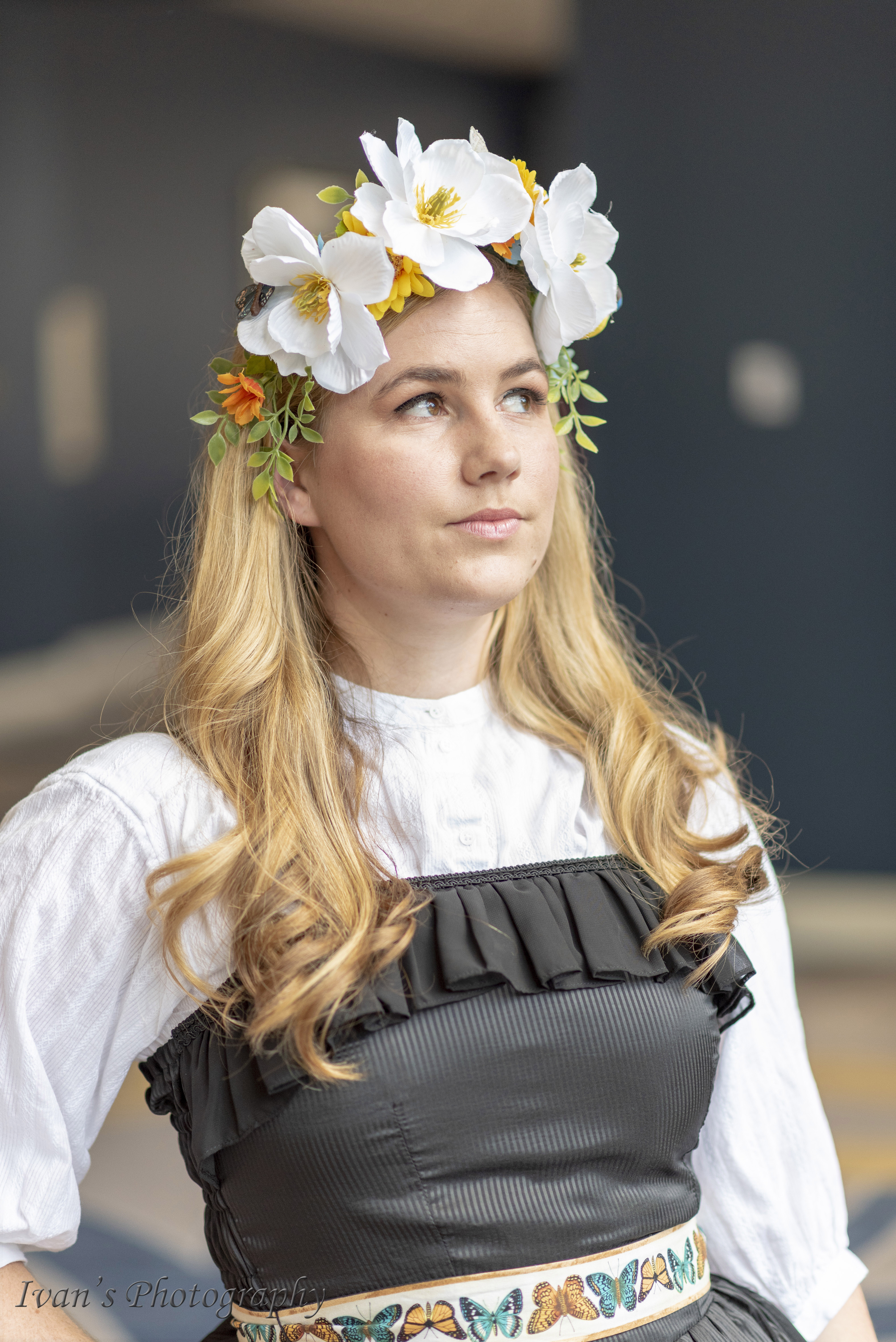 This dress is flattering in a way that few of my Japanese brand dresses are. As much as I love the elegant cuts and fabrics of Innocent World, their "tube" bodices mean that even a dress that matches my measurements isn't always the most flattering. "The Naturalist", on the other hand, fits effortlessly over my bust without the dreaded "boobloaf" or gaping. The fabric is heavy enough that it smooths out the layers of a petticoat but light enough that it doesn't require a serious poofmonster to look nice. At a price point of $205, the Black Ribbon's quality easily competes with Japanese brand dresses and it is much more likely to fit someone with a large bust, broad shoulders, or who is taller than the average Japanese lolita customer.
Cream Cutsew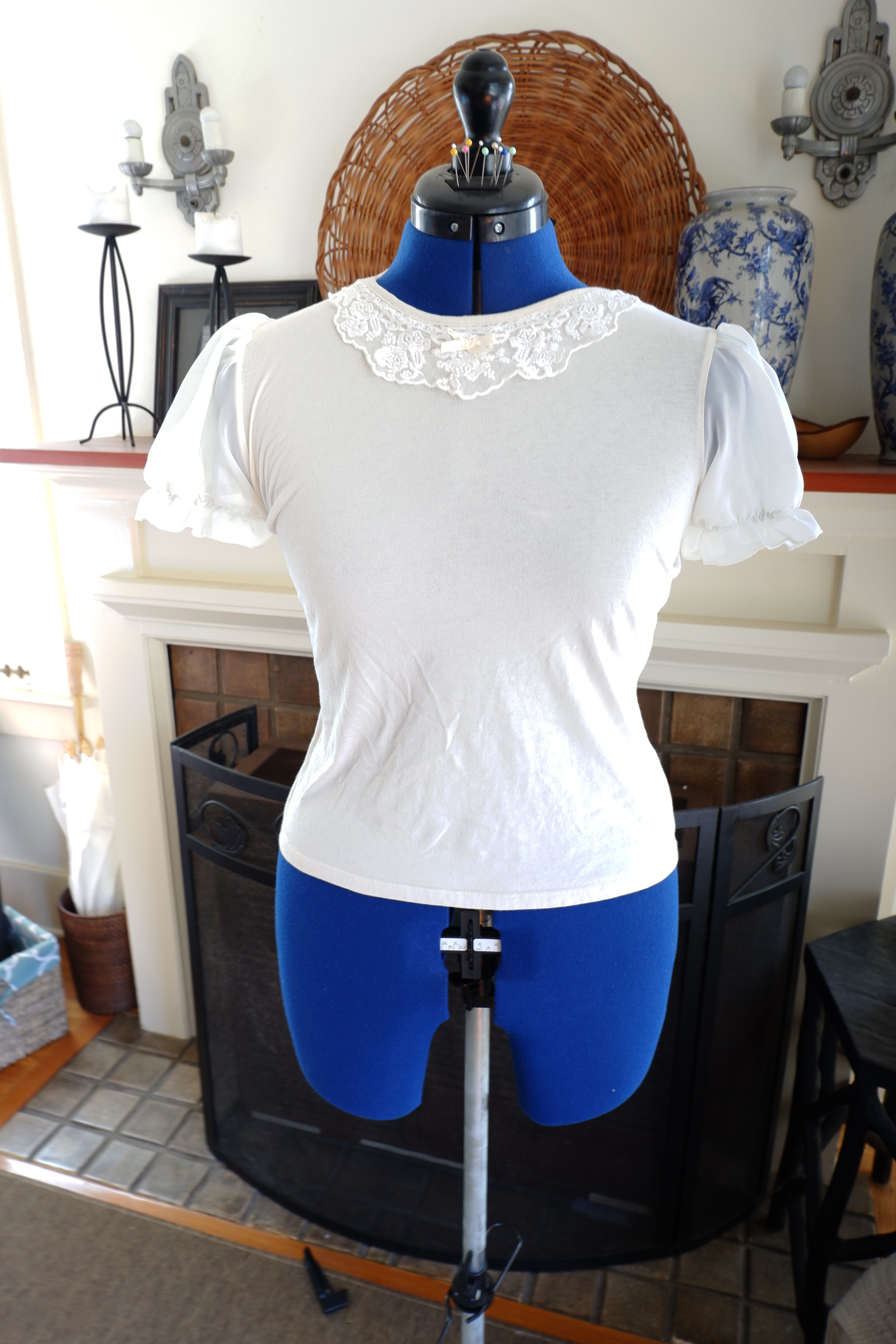 The second garment I purchased from the Black Ribbon was a cream colored cutsew. The body of top is a soft cotton jersey with chiffon puff sleeves and a lace collar on the front. The cutsew stops at the waist and fits comfortably on my fairly broad shoulders. The lace detail is cute, although I'd personally prefer a full collar. I often find that Japanese cutsews are too short, riding up higher than my waist, but this one fits exactly where it's supposed to. Its a great staple, and on sale at $35, it was a steal. I'm glad I snagged one because its one of the last ones they have!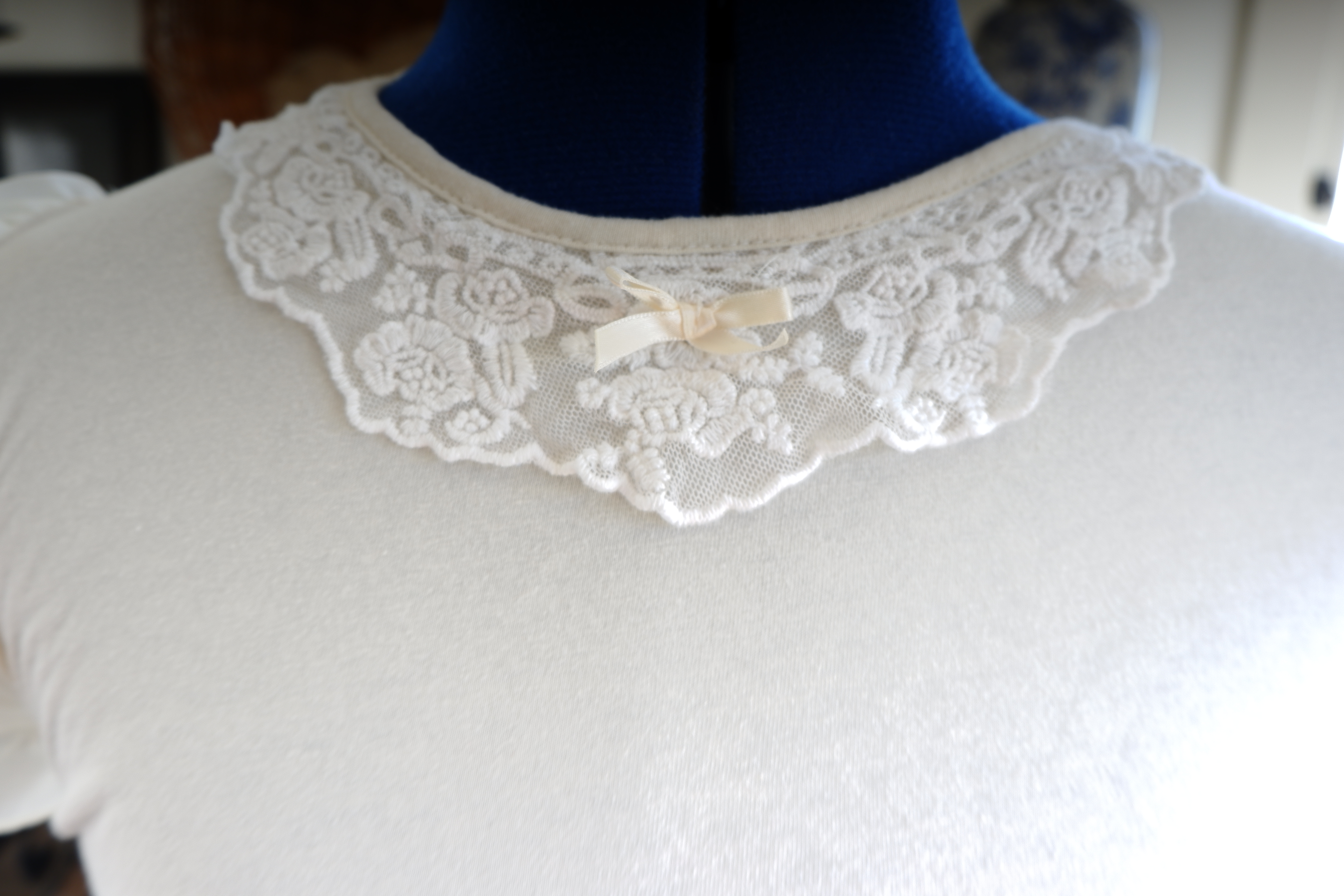 The Black Ribbon's gorgeous materials and excellent construction make their garments a great purchase for a lolita who is looking to add high quality pieces to their wardrobe. The Black Ribbon's commitment to supporting local businesses, including using local factories, make them an investment in the western lolita community. Definitely look for The Black Ribbon online or at your local conventions.
By day, Jenna is a legal professional living in Los Angeles, California. By night (and weekends), she is a frill wearing monster who loves Innocent World and lolita indie brands. When she isn't taking mirror selfies of her coordinates, she enjoys reading comic books, playing board games, and snuggling with her pup, Lily. You can see her mirror selfies on her instagram @lovelylaceandlies and contact her at lovelylaceandlies@gmail.com.