Tea and Treadle is a Canadian based apparel company that sells both finished garments and patterns. Though their website is under construction as of July 2019, their Etsy page still lists digital and paper patterns as well as finished garments including petticoats and dresses. As a seamstress and j-fashion fan, I've been tempted to make my own clothes but had a hard time getting started. Despite the fact that I own a handful of Otome No Sewing books, their largest size is smaller than my measurements, and I dreaded having to size up the patterns. I was curious what a western designer could offer and purchased a digital pattern from Tea and Treadle.
 Meet Susie Q
I purchased the "Susie Q" one piece pattern, a dress with a collar and sleeves. The pattern comes in size XS-3XL and can be purchased digitally and in physical form. I was a little disappointed that the Etsy listing didn't include photos or illustrations of the back of the dress, which would have been a good thing to know before I purchased the pattern. I opted for the digital version to save myself the shipping from Canada.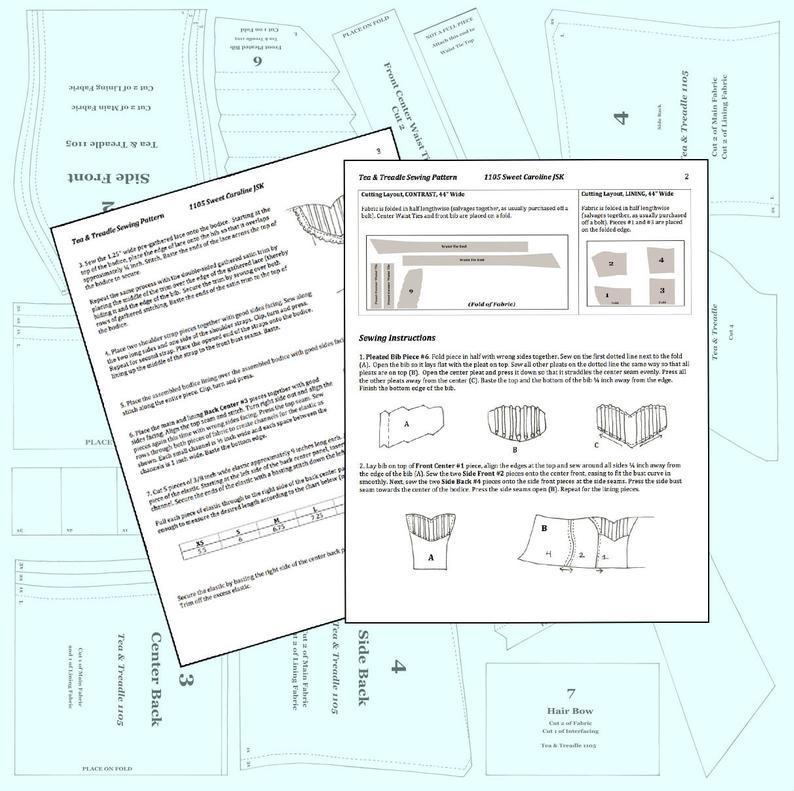 Some Assembly Required
After my purchase ($14 CA, which worked out to a little more than $10USD), I was sent an automated email from the shop with my download. This consisted of two zip files, one which contained the pattern pieces and one which contained the instructions. Printing and assembling the pattern was simple enough and within about 45 minutes I had the pattern pieces for "view A" printed and cut.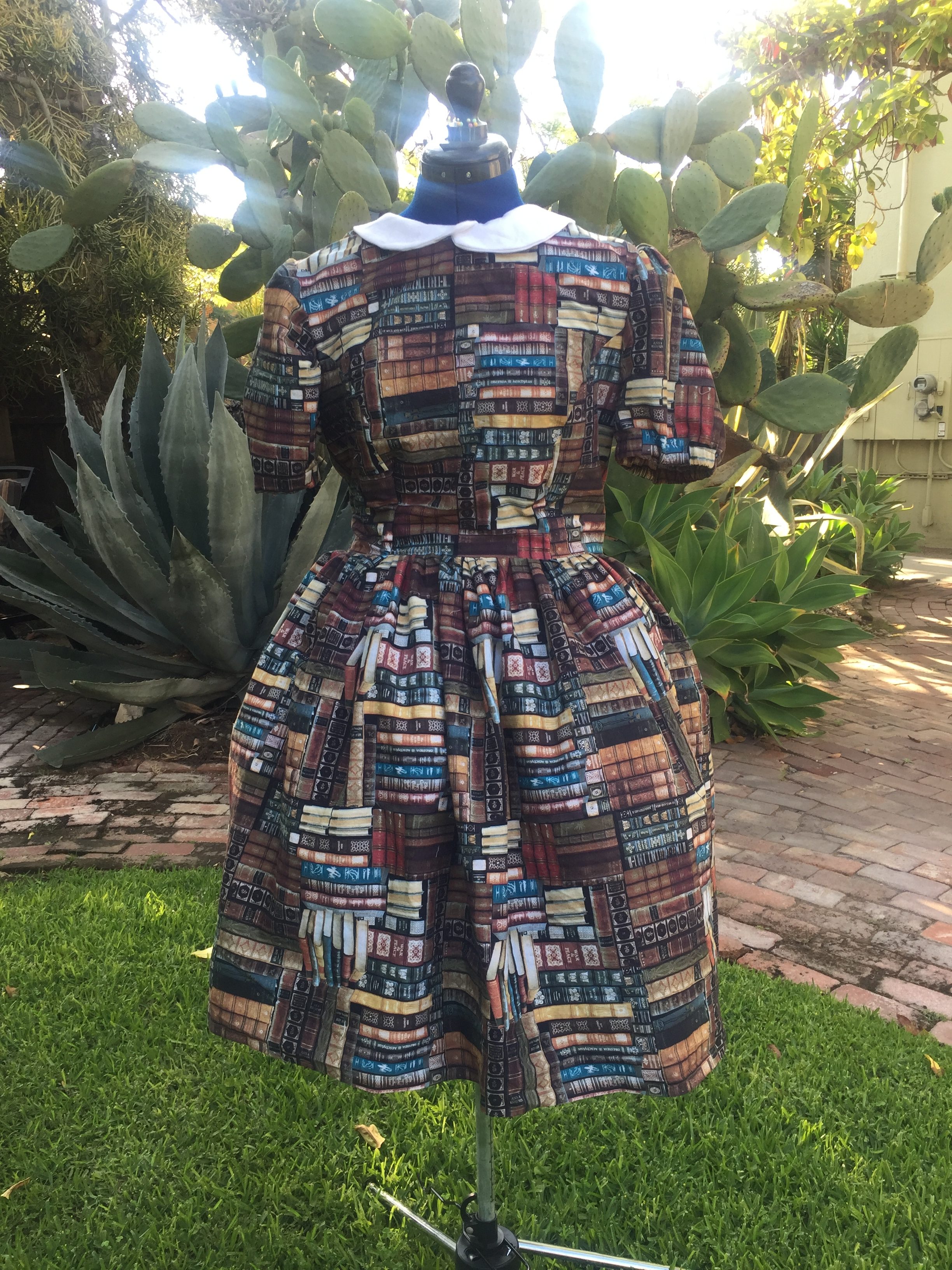 The interior instructions listed the necessary fabric width in both meters and in yards, but on the "cutting guide" including dimensions without the units. It seems like the dimensions are in inches, but given the switch back and forth between units, it seems important to make that distinction. The pattern doesn't have any pattern marks to aid in matching, which may result in asymmetry in the finished garment. Neither of these things were deal breakers for me, but they may be frustrating for a less experienced seamstress. As the pattern labels itself a pattern for intermediate to advanced seamstresses, I think that the savvy user will probably be able to navigate these quibbles without major problems.
The pattern is relatively straightforward and the instructions and diagrams are clear and easy to follow. The included cutting guide may be useful to some users, but I had to modify it because I was using a printed fabric and wanted to make sure that the images were turned the right way. There are a few advanced techniques, including gathering, clipping seams, and installing a zipper which aren't fully explained, but these are easy to find with a quick internet search. Tea and Treadle also provides an email address if their customers have questions about the pattern included on their Etsy on the pattern itself.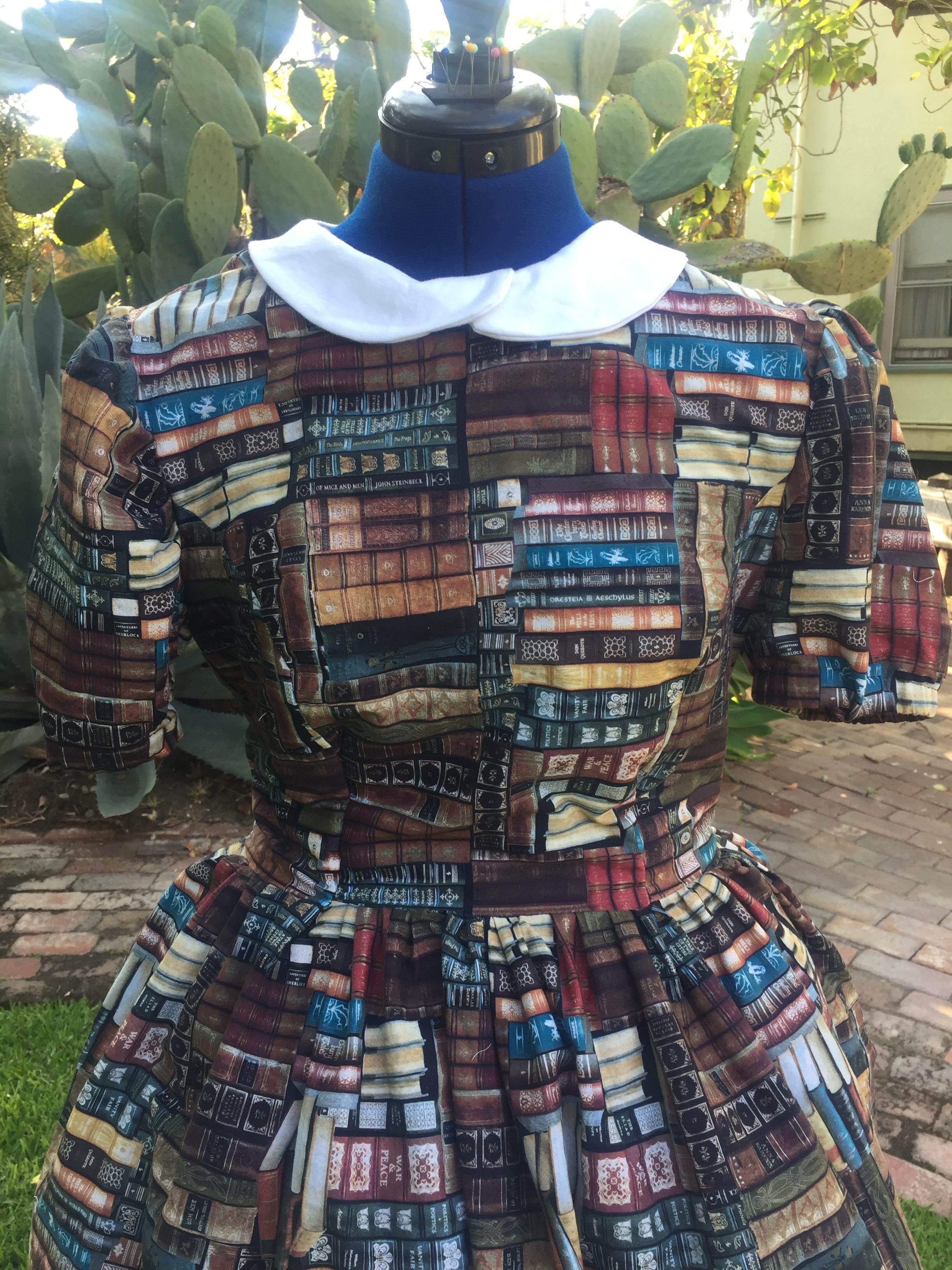 Making Adjustments
 I was glad that this pattern did not rely on shirring to achieve fit. While I understand its necessity in lolita fashion, I don't like the look and when constructing your own clothes, there's no reason why you can't craft a dress that fits you perfectly. The princess seams offer an extremely flattering cut, with a tailored fit at the waist and ample room in the bust and shoulders. 
I opted for a printed cotton from Joann Fabrics and a plain cotton in white for the collar and lining. Without any modification to fit, the dress was a little big. The designer explained on the included material that this was to allow for a petticoat and undergarments, but I personally found the medium a little too roomy for my liking. Taking in the back seams and princess seams easily fixed this problem. I also opted to change the collar design slightly, to have the collar pieces overlapping, and opted to put elastic directly onto the fashion fabric rather than adding a contrasting white band since the pattern was already so busy. 
The pattern includes two views, A and B, which feature a peter pan collar or a yoke style bib, plus the option for contrasting sleeves or just contrasting sleeve cuffs. The instructions also offer options for decoration including lace hems on the skirt, buttons, and ribbons. I love the amount of variety this single pattern offers and given how quickly the dress came together, I can see reaching for this pattern over and over again for simple cut dresses in printed cotton.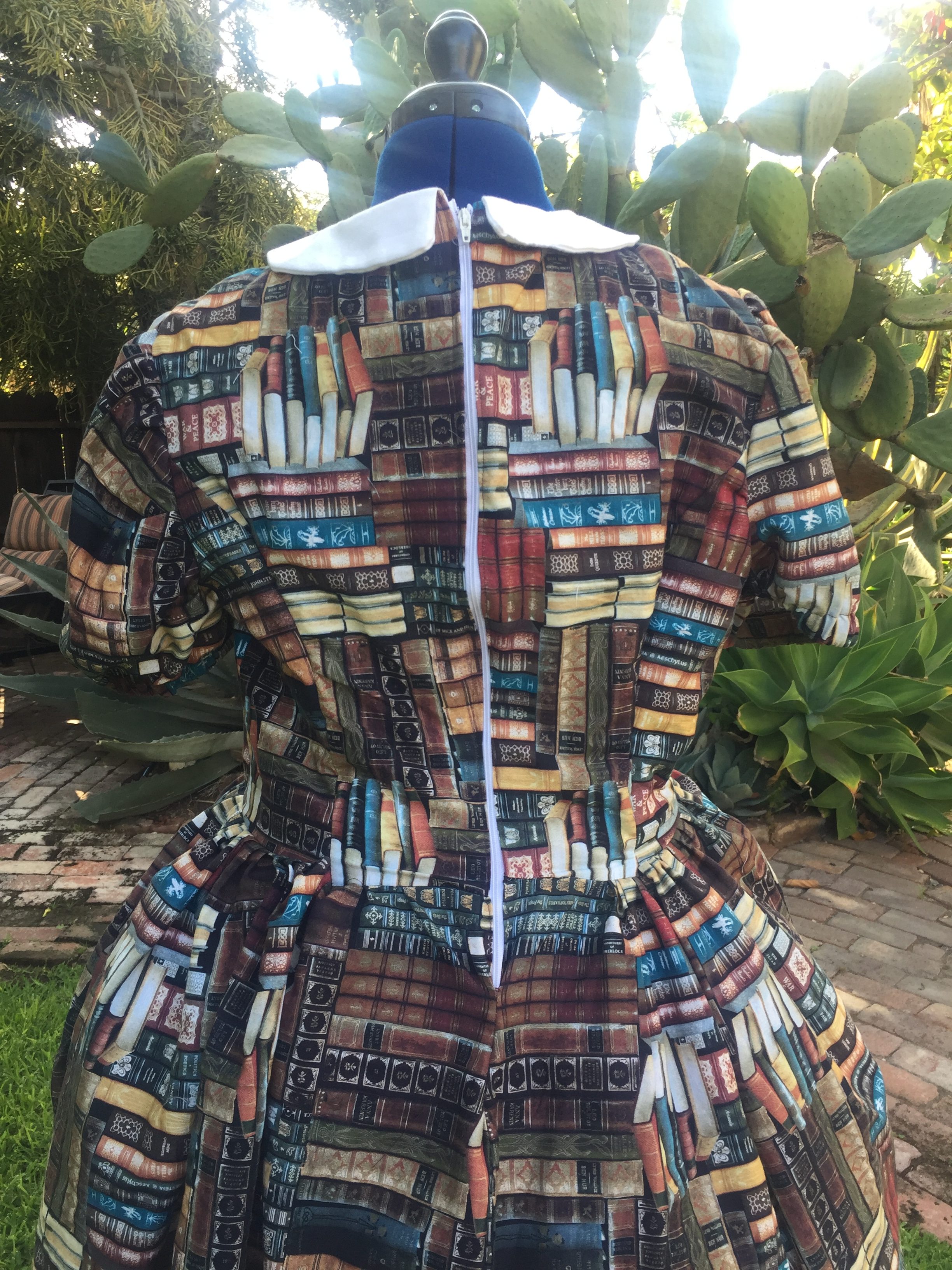 Final Thoughts
Overall, I was impressed with this pattern. It was easy to print and assemble the pattern, the included cutting guide made cutting the pieces simple, and the pattern itself was straightforward to follow. While there were some places where I was aware I wasn't using a commercial pattern, those differences didn't meaningfully impact my ability to follow and complete the one piece. I like the dress I created and I'd definitely purchase from Tea and Treadle again. 
By day, Jenna is a legal professional living in Los Angeles, California. By night (and weekends), she is a frill wearing monster who loves Innocent World and lolita indie brands. When she isn't taking mirror selfies of her coordinates, she enjoys reading comic books, playing board games, and snuggling with her pup, Lily. You can see her mirror selfies on her instagram @lovelylaceandlies and contact her at lovelylaceandlies@gmail.com.