Wax Poetic is a US based maker of vintage inspired accessories all designed around wax seals. Currently, their shop features brooches, but the designer has indicated that other jewelry pieces (like necklaces) may be coming in the future. 
As a mostly classic lolita, I love vintage inspired jewelry and accessories, and Wax Poetic's brooches are the perfect mix of Victorian and modern sensibilities. Plus, finding ivory pieces is harder than you might think. 
Ordering
I placed my order on Etsy on March 22 and my order arrived March 26 (shipping to Los Angeles, California). My piece arrived in a bubble mailer, wrapped in bubble wrap with a note and order invoice inside.
A rosette by any other name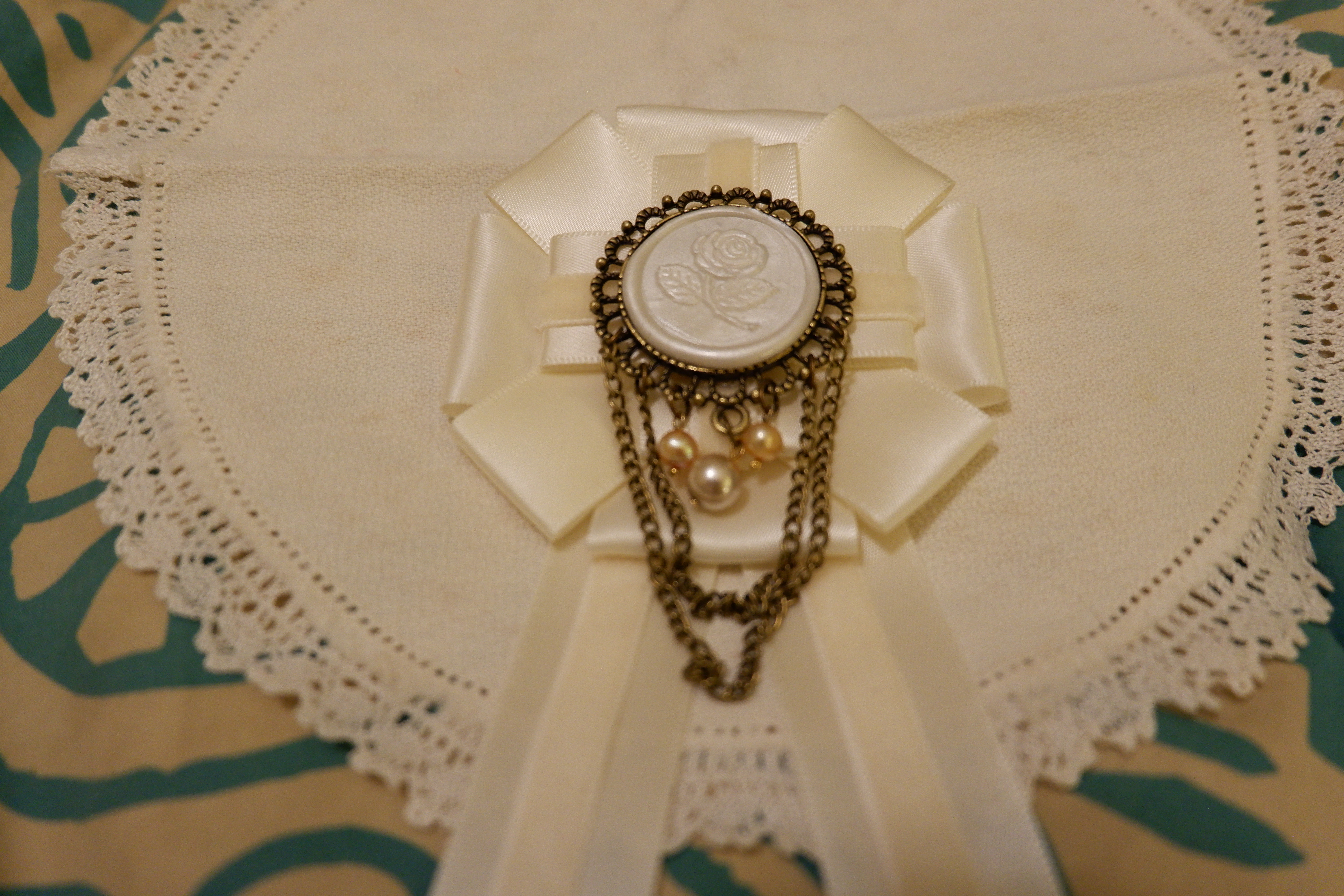 My rosette was a "Wax Chain Seal" with a rose seal. The rosette consisted of satin and velvet ribbon backed with a circle of felt for stability. The seal was secured to a metal cachabon with metal chains and pearls dangling from it. The seal is actually made of wax, so its definitely a piece that requires special care (ie not sitting in a hot car all day).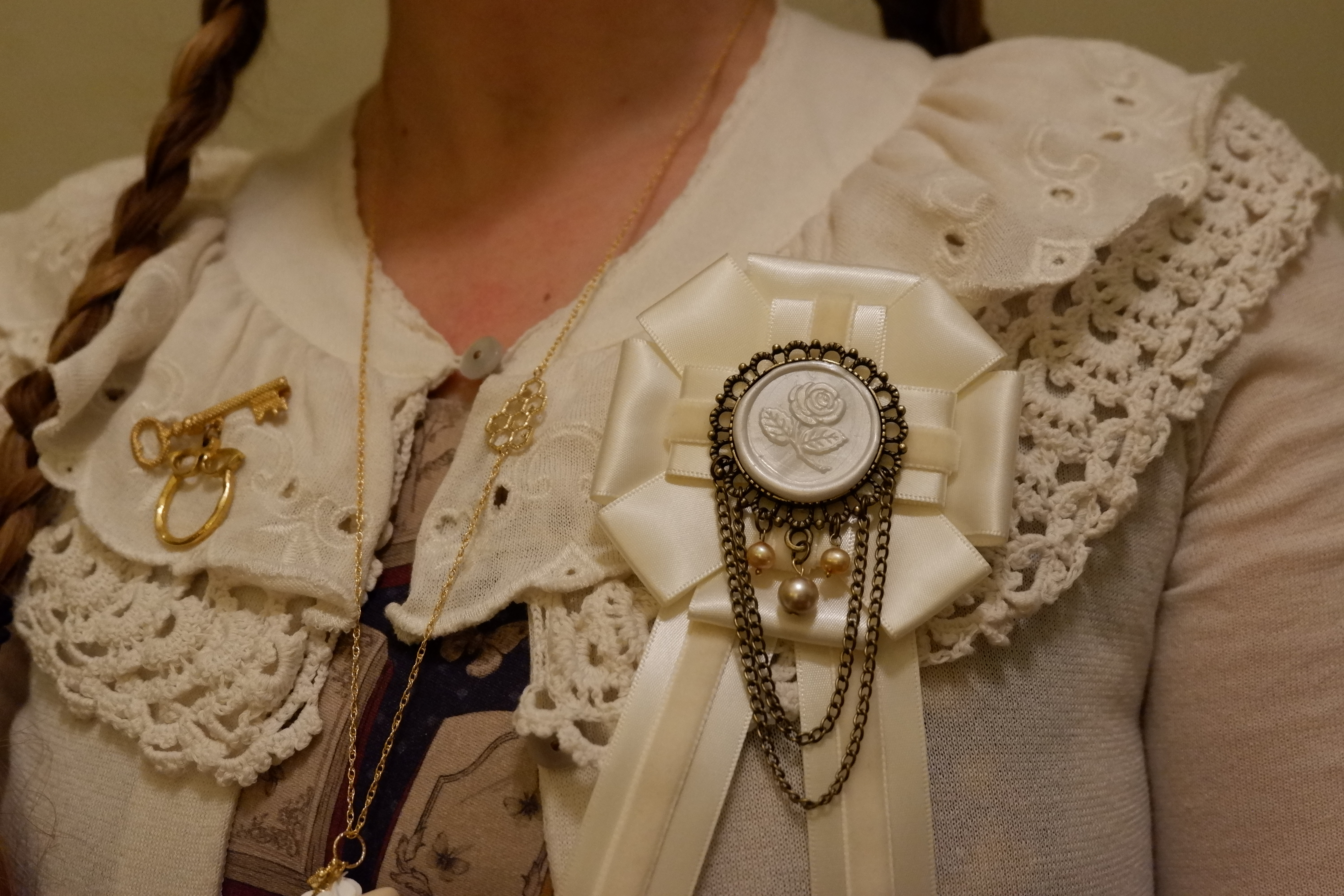 The rosette is a great statement piece. The dimensions on Etsy list is as 3 in by 6 in, which I think is accurate. It isn't super heavy, but it takes up lots of space. It also really draws in the eye with its subtle details. The rose works well as both a "neutral" element, or as part of a series of floral details. 
Final Thoughts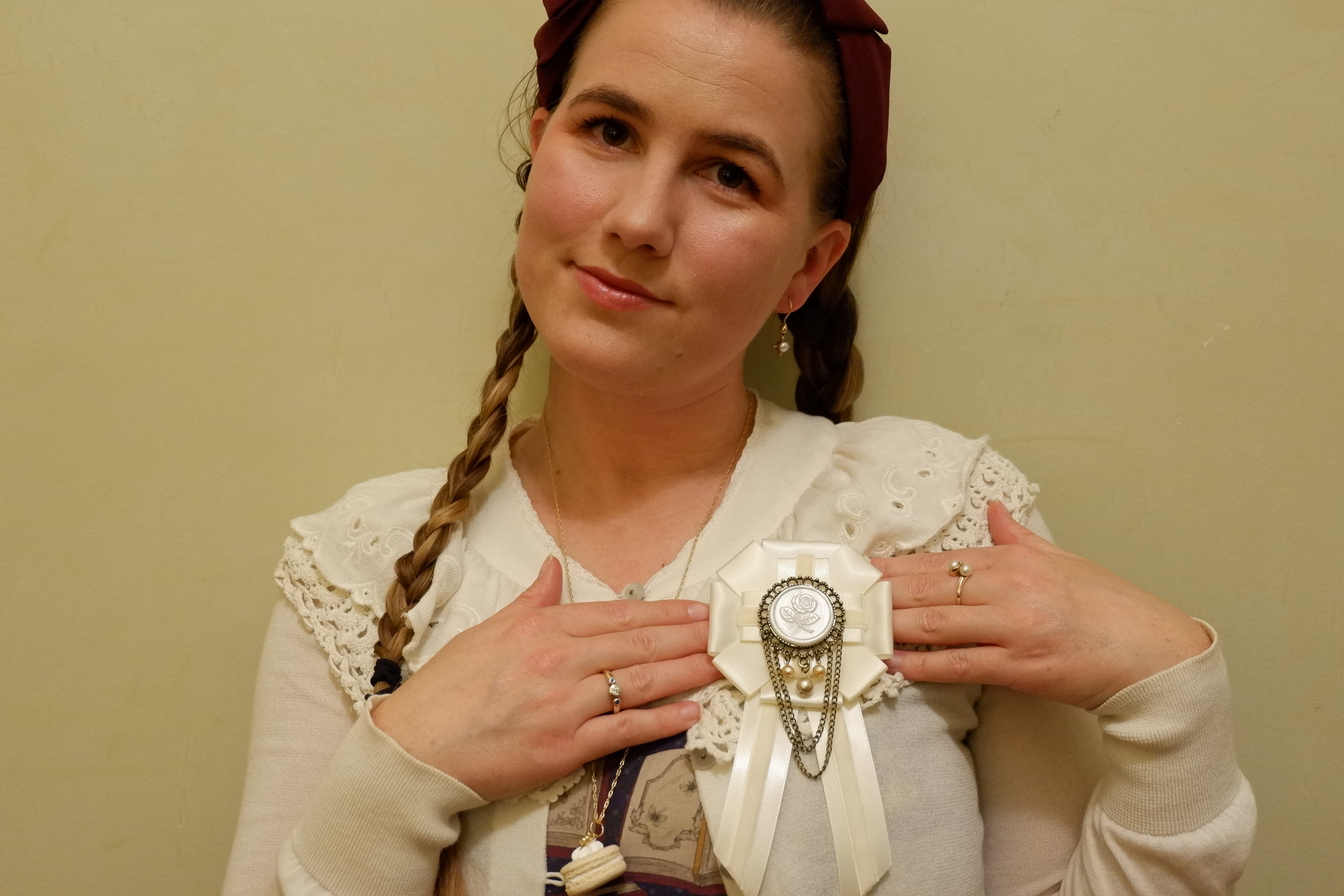 I can't recommend this shop enough to people looking for unique pieces. The rosettes will make a wonderful addition to any classic or gothic wardrobe. Check their Etsy and Instagram for the latest news on their new releases. 
By day, Jenna is a legal professional living in Los Angeles, California. By night (and weekends), she is a frill wearing monster who loves Innocent World and lolita indie brands. When she isn't taking mirror selfies of her coordinates, she enjoys reading comic books, playing board games, and snuggling with her pup, Lily. You can see her mirror selfies on her instagram @lovelylaceandlies and contact her at lovelylaceandlies@gmail.com.