Neant Glass is a US based stained glass brand that makes wearable art as well as custom glass pieces. Their signature item is a cut glass coffin ring. The design is simple and bold and after I saw the first made to order items I knew I had to have one. 
Ordering
Neant Glass offers their items in MTO releases. I placed my order during a MTO period on February 15. During this period, the brand offered coffin rings and earrings, as well as heart rings. I ordered a coffin ring in black and a heart ring in red, although a variety of colors was available. The listing advised that processing and mailing would take 4-6 weeks. My order arrived to Los Angeles, California on April 3. 
My order arrived in a bubble mail. Each ring was packed in a cardboard jewelry box, secured with foam. 
Just give me a ring if you need me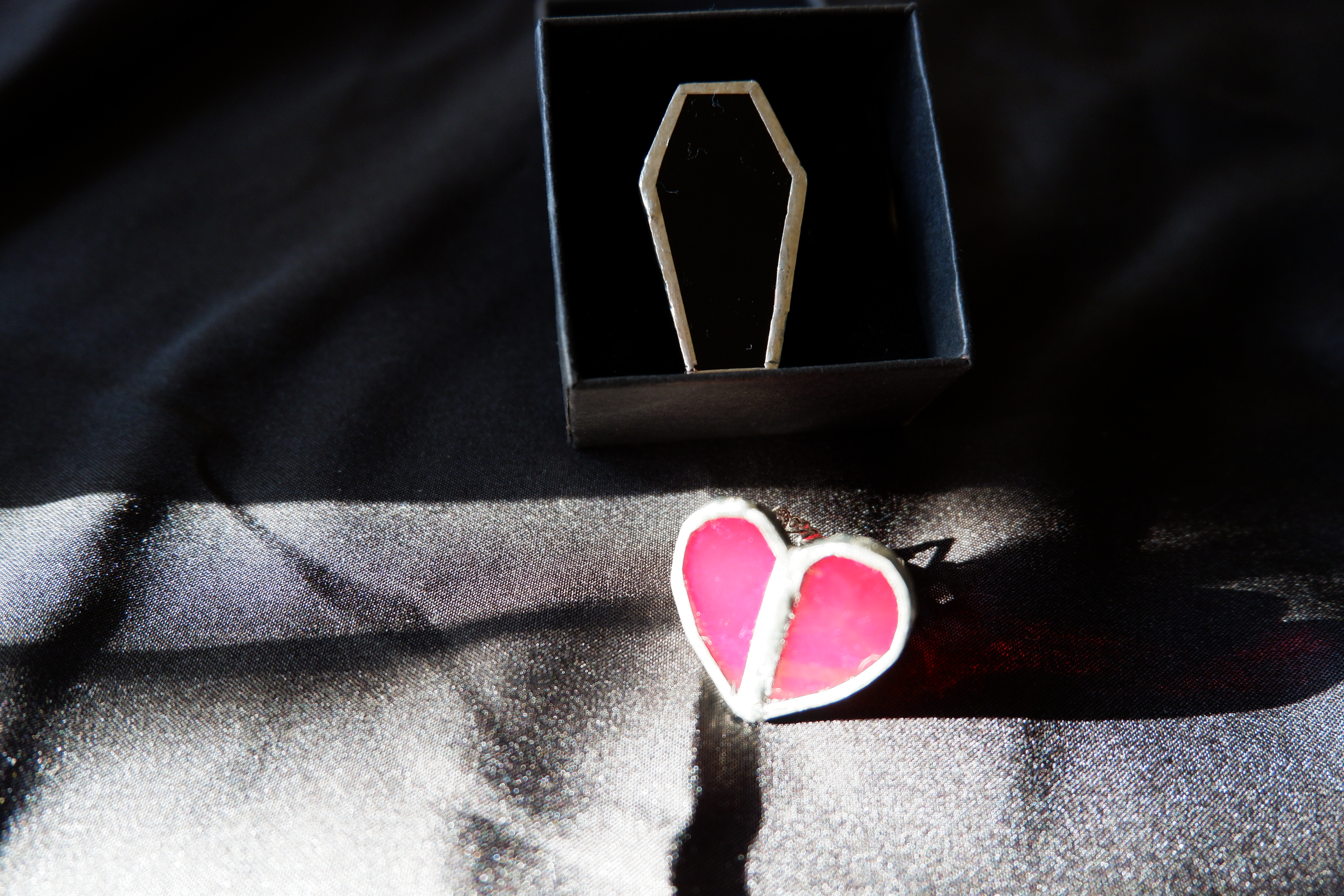 Each ring has an adjustable silver based with a glass piece soldered to it. The ring band seems like it would accommodate a wide range of sizes and I could easily adjust to fit any of my fingers. The edges of the glass are also soldered so no sharp edges. The coffin rings are one continuous piece of glass, while the heart rings are split down the middle and soldered together. The black coffin is a rich black. It measures approximately 3 inches and makes a gorgeous statement piece. However, the heart is a little smaller, closer to 1.5-2 inches.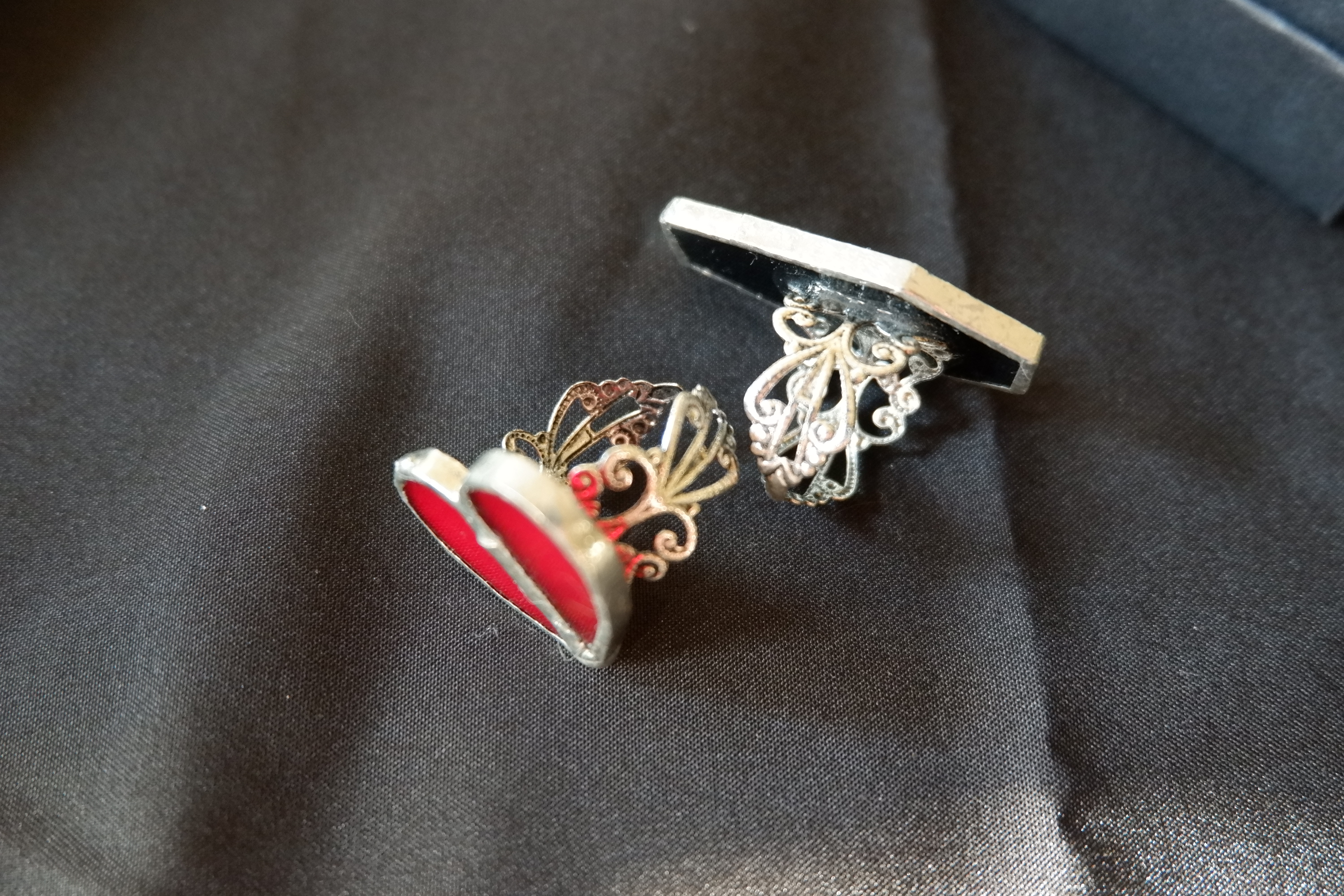 The pieces are lovingly hand made, and I suspect that if you held two of the same rings together, no two pieces would be exactly the same.  I know that these pieces will be fantastic additions to my gothic and class wardrobe.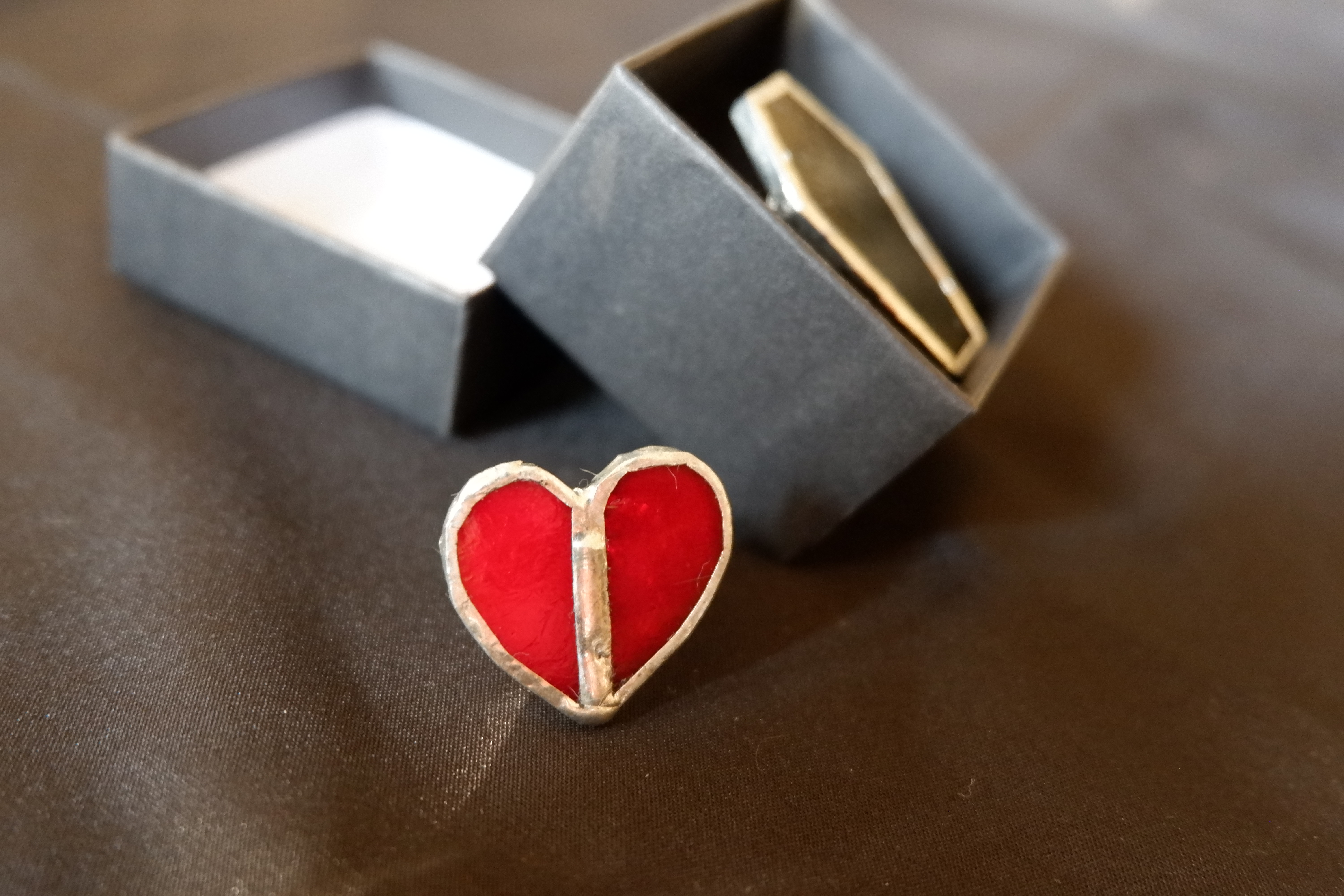 Final thoughts
Neant Glass has stated on Instagram that they are expanding their inventory. Their next made to order will feature necklaces in addition to earrings and rings. Their next made to order will be in May. Follow them on Instagram for up to date information.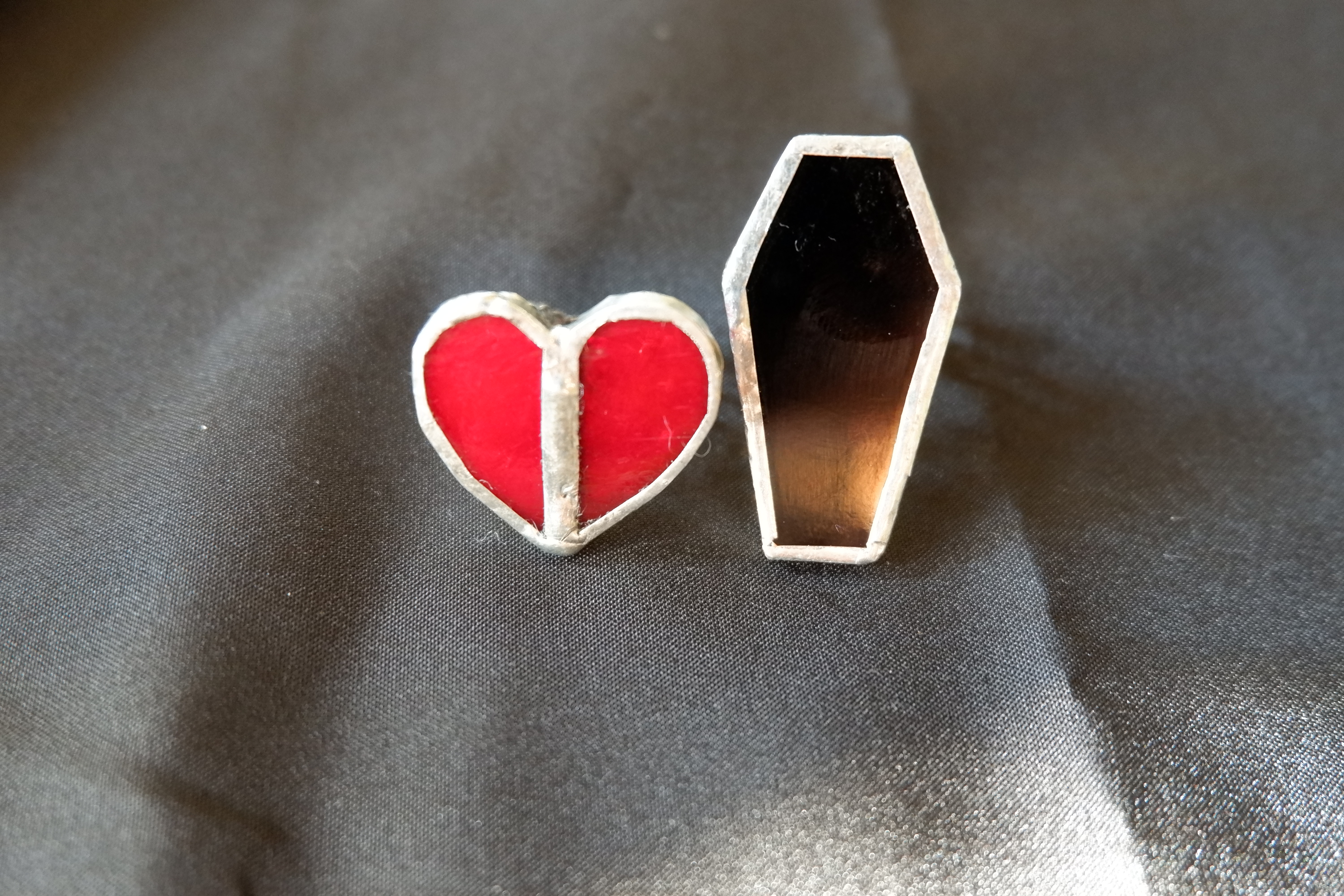 By day, Jenna is a legal professional living in Los Angeles, California. By night (and weekends), she is a frill wearing monster who loves Innocent World and lolita indie brands. When she isn't taking mirror selfies of her coordinates, she enjoys reading comic books, playing board games, and snuggling with her pup, Lily. You can see her mirror selfies on her instagram @lovelylaceandlies and contact her at lovelylaceandlies@gmail.com.