I've already talked at length about the fantastic work of the Black Ribbon, the SF based lolita brand with an emphasis on interesting textiles. The Black Ribbon recently hosted an online event called Ursa Major. The event took place the weekend that would have been Fanime, a San Jose anime convention with a growing j-fashion track. The event featured Twitch panels, an online tea party, and exclusive item releases from several indie brands. 
I was lucky enough to snag two gorgeous pieces from the Black Ribbon, one which was an event exclusive.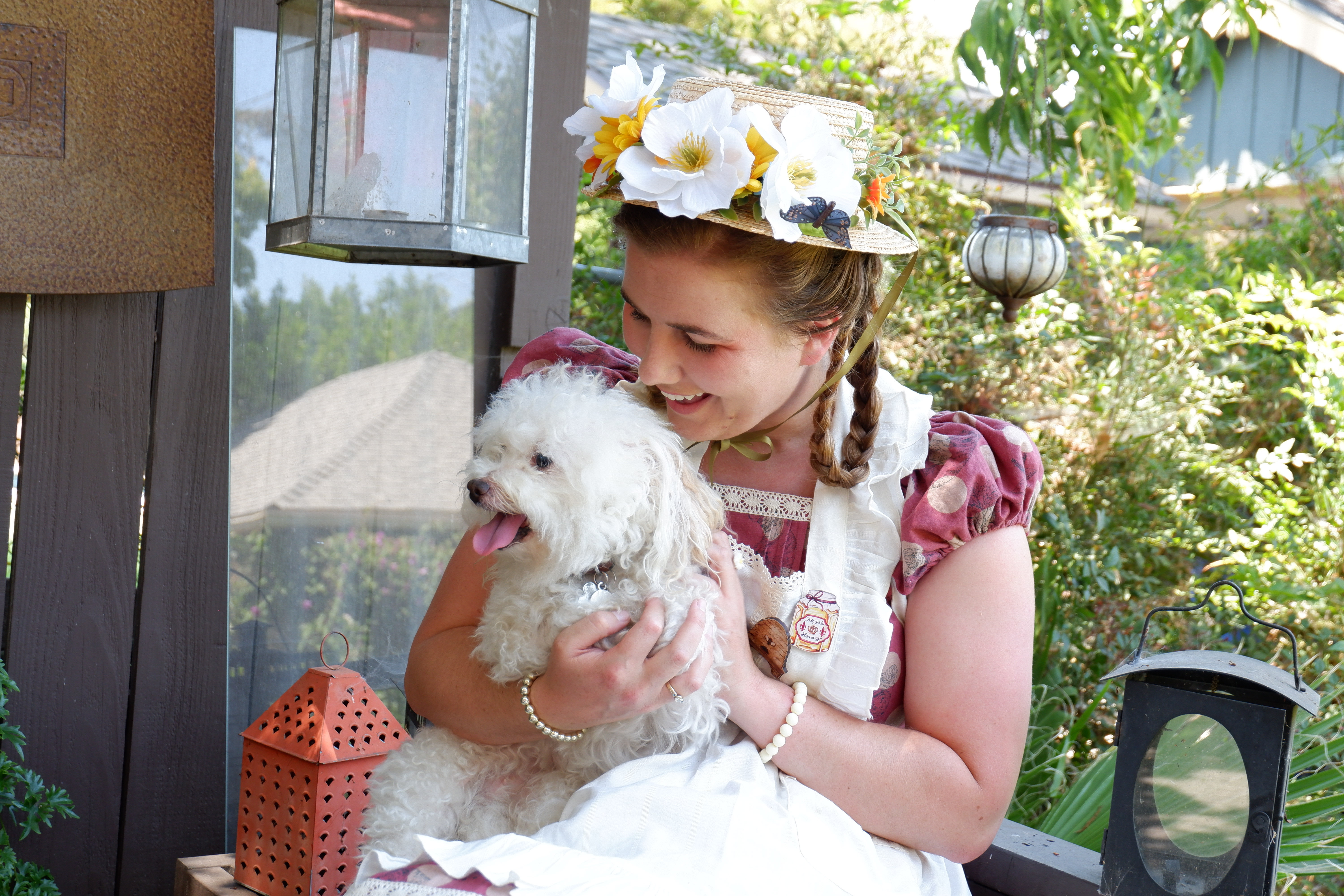 Friend of the forest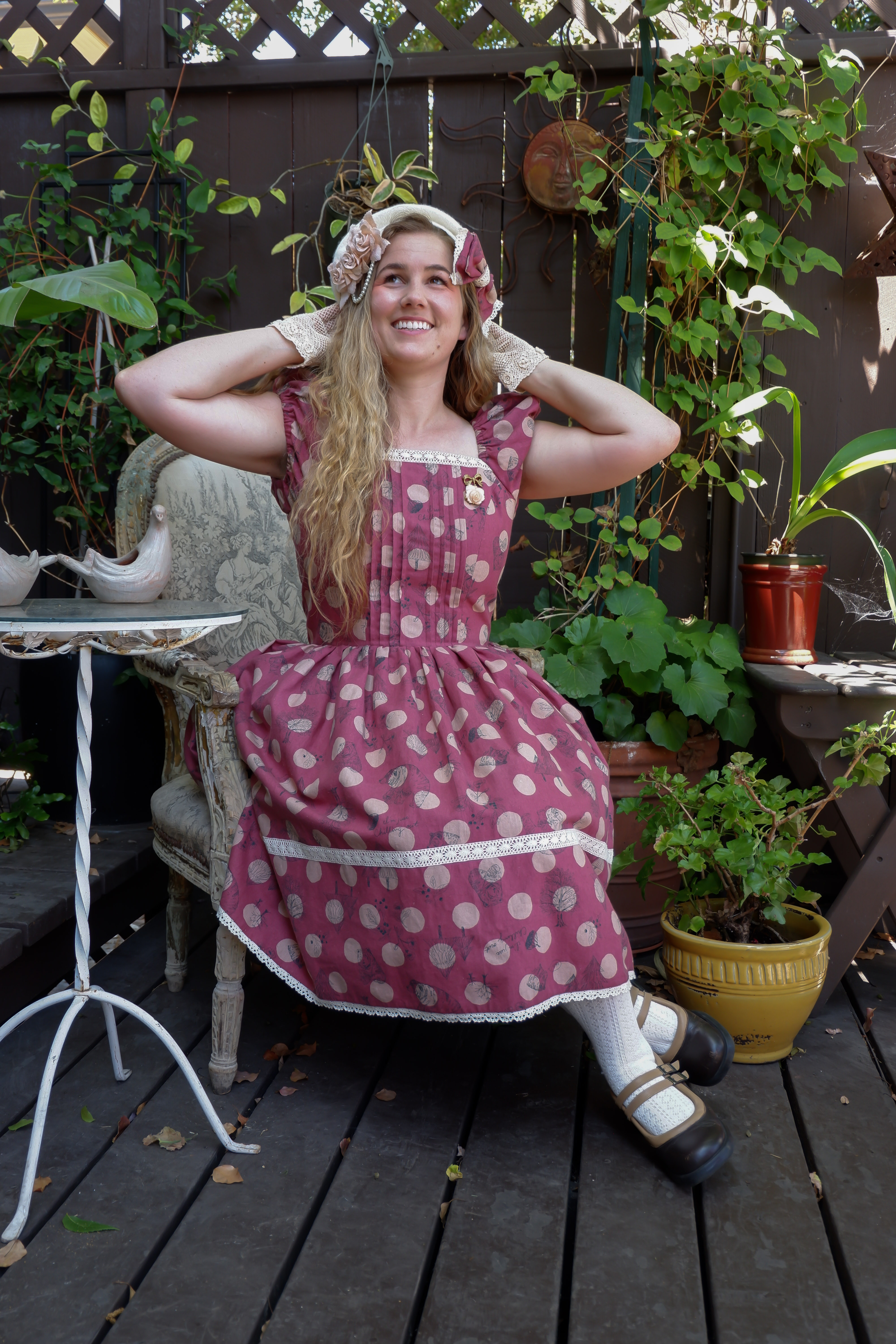 The Forest Friend OP is a dress made from a gorgeous linen cotton blend, with cute puff sleeves, an invisible side zipper, back shirring, and two kinds of cotton lace. The print is a cheeky rustic print (BEARS!) that leans more otome than true lolita, but honestly who cares about labels because this is the most comfortable dress in my j-fashion wardrobe.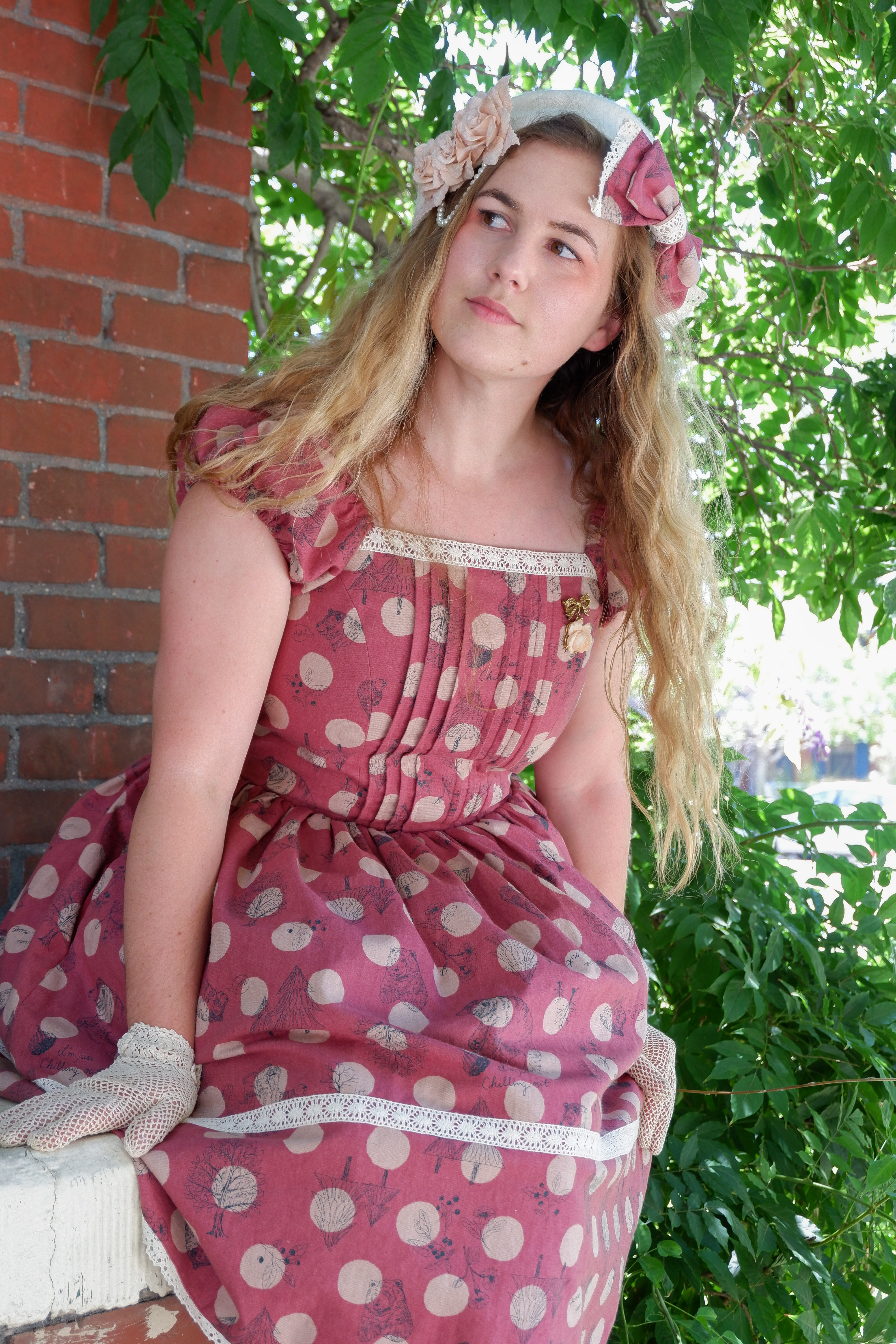 With a 92 cm bust and 72 cm waist, I fit a wide variety Japanese brands. I would say that some of those dresses are even flattering and comfortable. None of those dresses compare to the way this dress fits me. It has real princess seams (are you listening, Innocent World?) that flatter my body without digging in or flattening my bust. The shirring makes its incredibly comfortable and the puff sleeves looked cute rather than bulky. I have incredible range of motion, something I have entirely given up on with Japanese brand one pieces.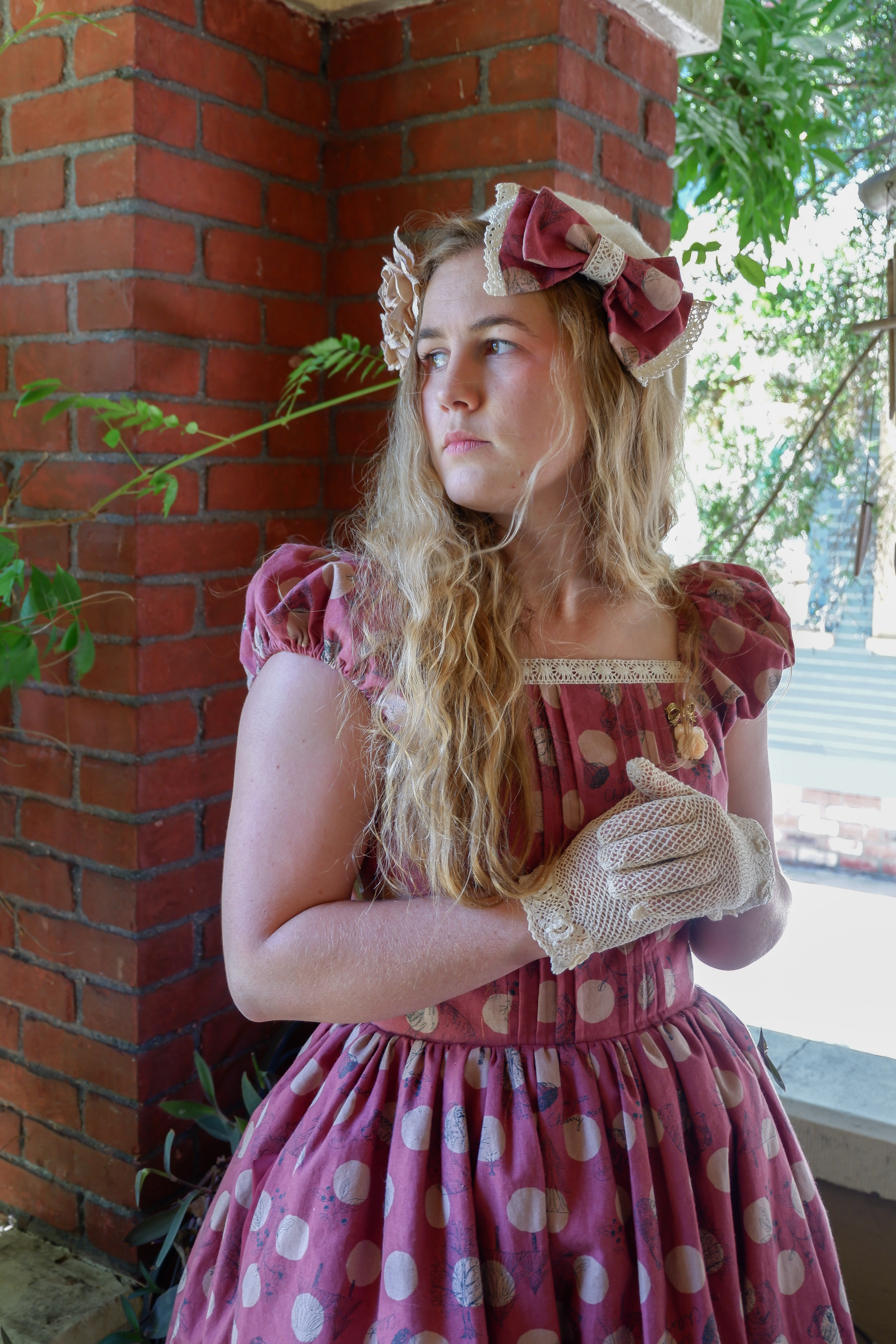 I love natural fibers in and out of lolita, and this piece is a rarity with its linen content. Even though linen is notorious for wrinkling, this dress steams easily and doesn't seem to wrinkle with wear. The cotton lace has the perfect amount of detail for this print and the pintucks add a perfect amount of interest to the bust without overwhelming the print.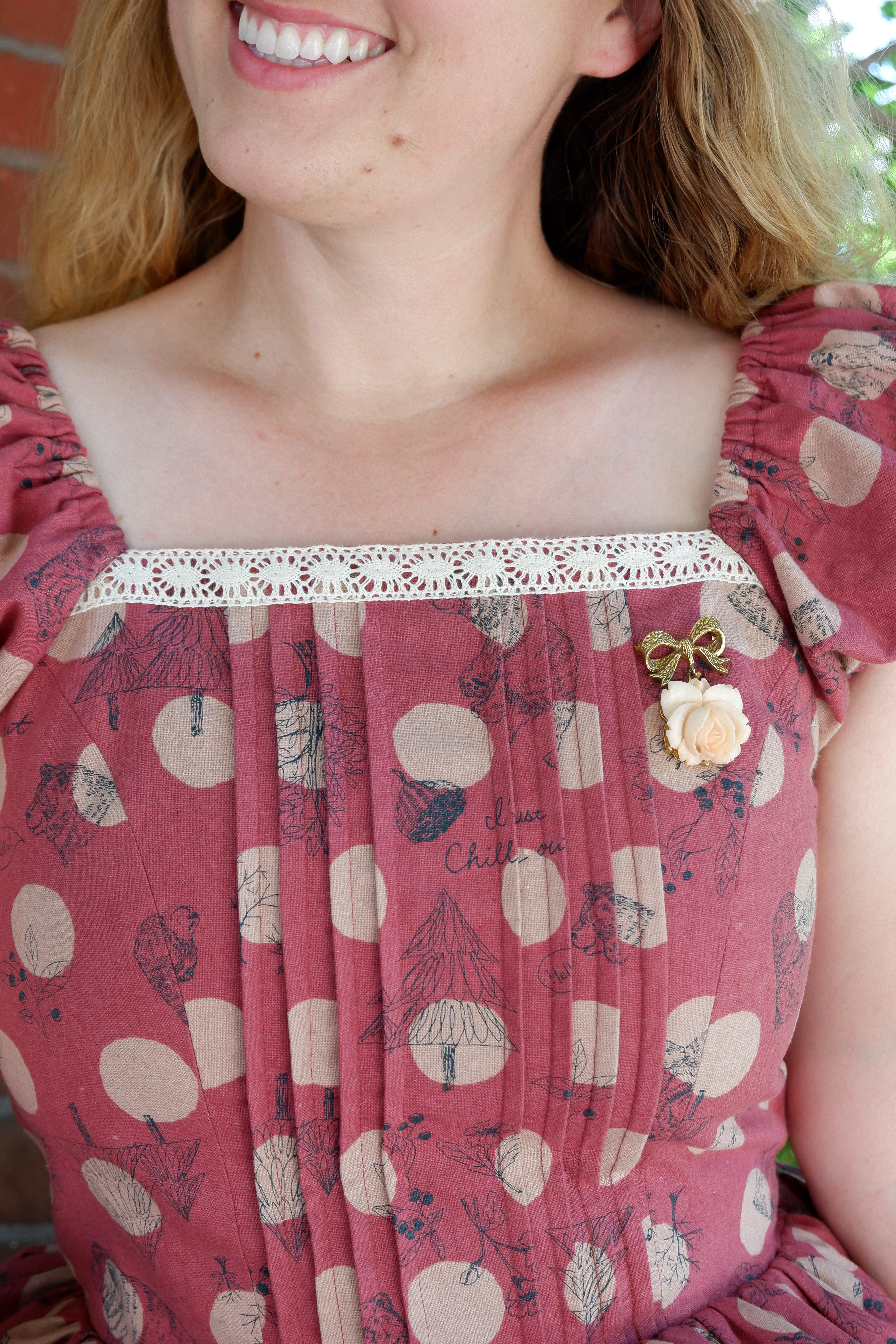 The Black Ribbon also added a cute craft project to this order: leftover fabric to make a headbow. With the help of the Black Ribbon's tutorial, I made myself a two way bow that can go on my head or on the dress.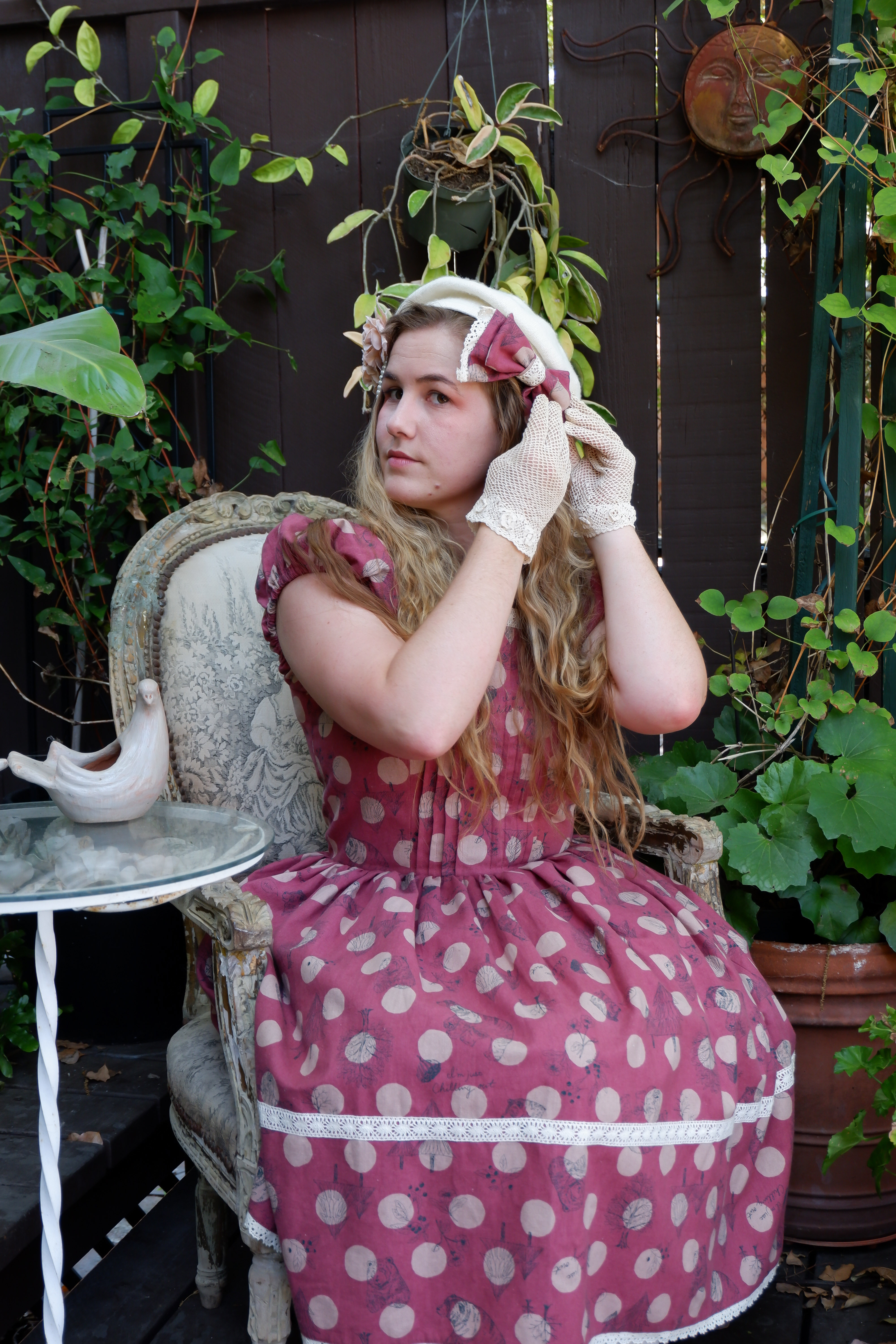 Also, it has a pocket.
Pinafore me!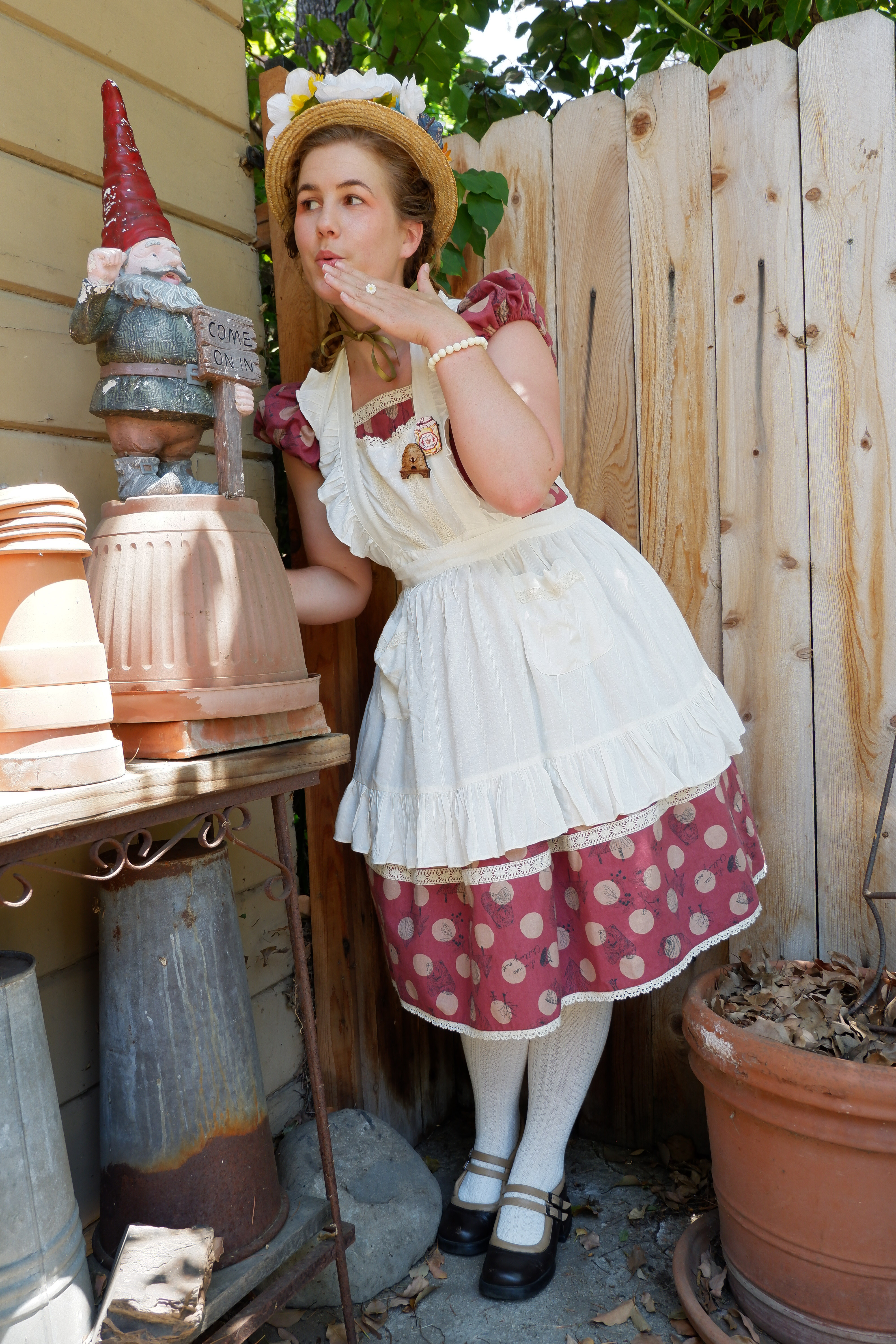 I also purchased an item which I'll find tons of use for: a classic pinafore in ivory. This staple is made from a lightweight rayon. The rayon has a slight texture which doesn't show up well in photos but is immediately apparent in person.  There are adorable ruffles on the shoulders and on the bottom hem. The bib is detachable, making this piece incredibly versatile. It attaches with buttons that are a cute detail. Its also a simple and practical way to change up a look entirely.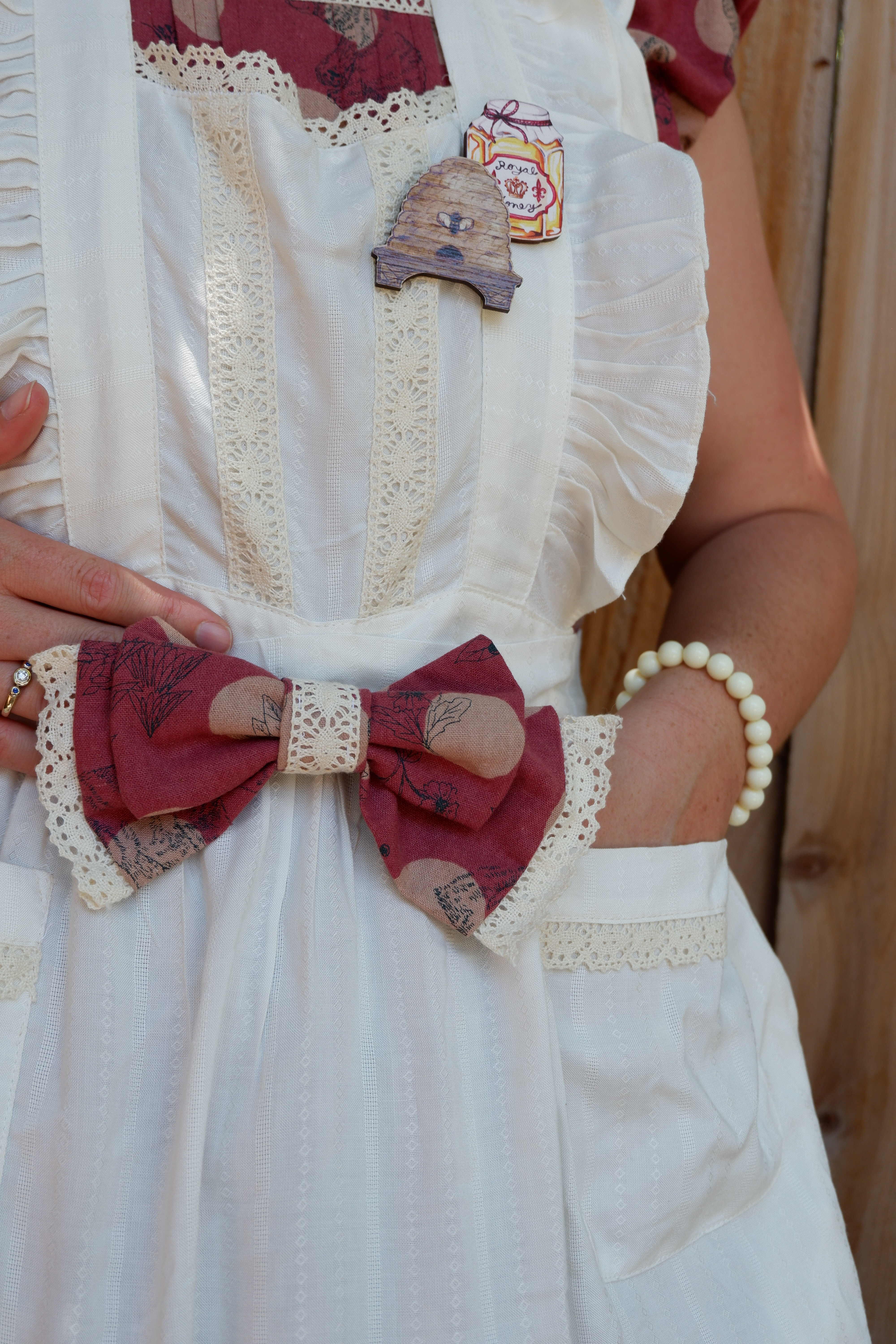 I've mentioned this before, but buying from independent brands can mean that you get a level of service that's just not possible with bigger business. The Black Ribbon messaged me after I placed my order and let me know that the pinafore needed to have lace put on. They asked if I wanted the lace of the pinafore to match the lace of the dress. I was impressed and touched that the designer asked and made that change for me. 
This item is still available for purchase, in a variety of colors, so be sure to snag one for yourself. 
Snag some swag for yourself
You can find the Black Ribbon at their online home, at the Lolita Collective, or at KuroShiro Kawaii in Houston, Texas. I also unboxed these items on my Instagram, so you can watch that video if you'd like first impressions. 
By day, Jenna is a legal professional living in Los Angeles, California. By night (and weekends), she is a frill wearing monster who loves Innocent World and lolita indie brands. When she isn't taking mirror selfies of her coordinates, she enjoys reading comic books, playing board games, and snuggling with her pup, Lily. You can see her mirror selfies on her instagram @lovelylaceandlies and contact her at lovelylaceandlies@gmail.com.