I had the pleasure of covering Oni-Con this past year as a photographer. Oni-Con is a convention held in Galveston, Texas in October; it's a pretty small anime convention, however the fashion experience is always on point. There are fashion panels, such as Lolita bingo and creative workshops, in addition to the fashion show and tea party.
I'll have extensive posts covering the fashion show and tea party at Oni-Con. Until then, enjoy!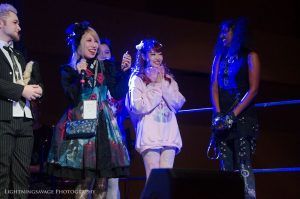 The guests, pictured here during the opening ceremonies: Aito-san and her brand Royal Princess Alice, Kimura U and her brand KawaiiHolic, and Puvithel, an indie brand based in the US.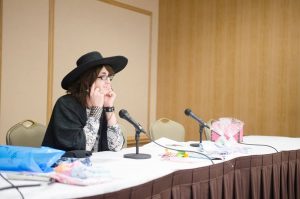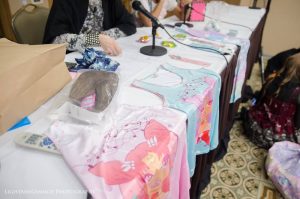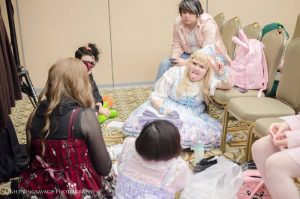 The Lolita bingo panel is always a huge success, and it serves as a very good way to introduce cosplayers/other congoers to the fashion in a constructive way. The bingo cards are filled with J-Fashion terms, and prizes are items from sponsored brands, such as Lapin and Lupin, Gothic Lolita Wigs, and Twootie Tarte. While a lot of the attendees to this panel are already into the fashion, a lot of congoers come by because they want to play bingo! 
During the Q&A session and the autograph session, the attendees got a chance to meet the guests, give gifts, and show their appreciation to the brand designers.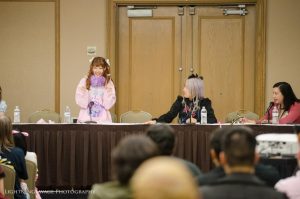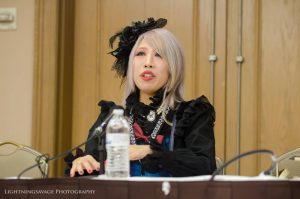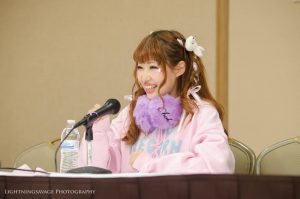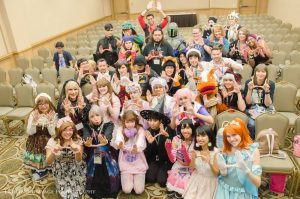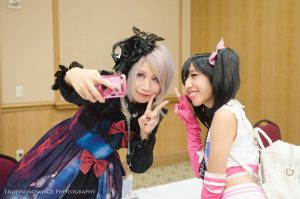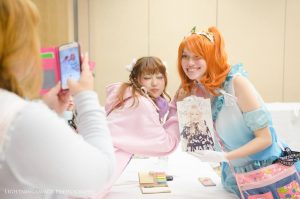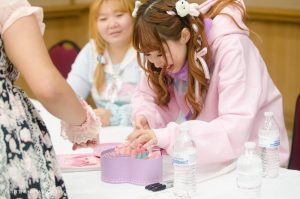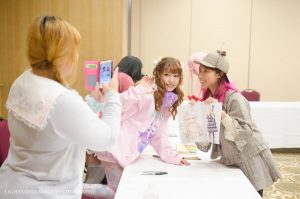 At the creative workshop, Puvithel walked attendees through how she creates her flower crowns. Attendees were able to create their own, while asking Puvithel for advice if needed.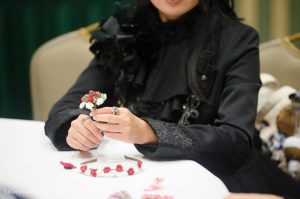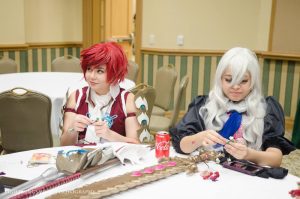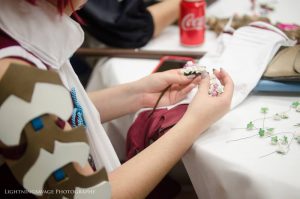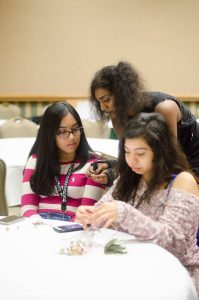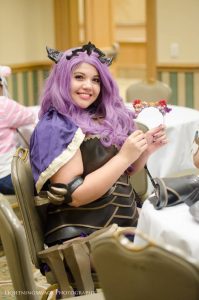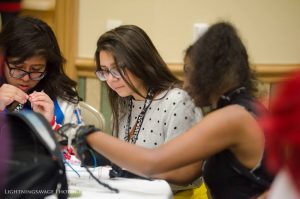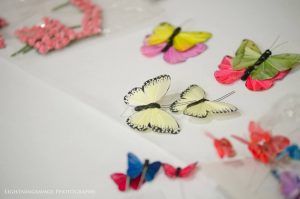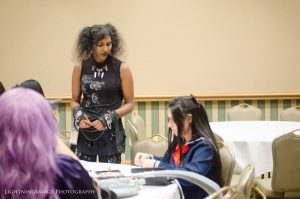 That's it for now! If you want to see more photos, you can visit my facebook page.
Kal from Lightningsavage Photography specializes in creative portrait photography for J-Fashion enthusiasts and more. He has served as the J-Fashion event photographer for Oni-Con 2016–2020, as well as fashion shows, meetups, and personal shoots. He is also a co-owner of Kuroshiro Kawaii. You can follow him on Instagram at @lightningsavage_photography and @kaldec_
He is currently into visual kei and EGA fashions.