Stuck at home with nothing to do? Itching to hone your art skills? Well, we've got you covered! Many Lolita artists have been sharing their linearts for free for us to colour (check out @Snow_Priestess's linktree!). So, here's a short (and free!) PDF full of linearts for you to color! These were made during @laz100pgs' last Inktober and are themed after Lolita Fashion AND Halloween!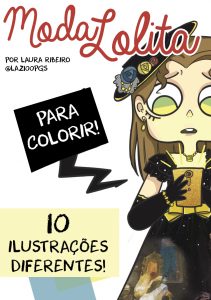 You can download by clicking here or going to the blog to check the original post! Check out some samples: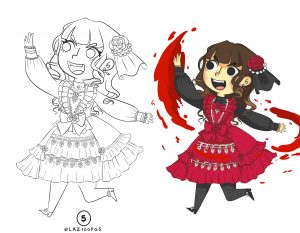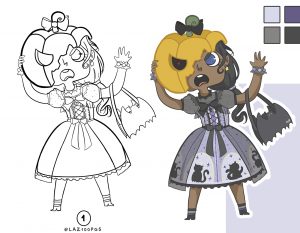 Feel free to either colour it digitally or by hand, and don't forget the share your results online! Hope you'll enjoy it!
27-years-old Brazilian, trying to survive with a black and navy wardrobe during the summer. I work as a freelancer writer in fashion, games and education. During my free time I enjoy sewing, writing fiction, drawing and, of course, playing lots of video game.