Today I'm going to review my new OP (Cherry Audrey / チェリー・オードリー)  from Baby, The Stars Shine Bright that I bought here on Wunderwelt!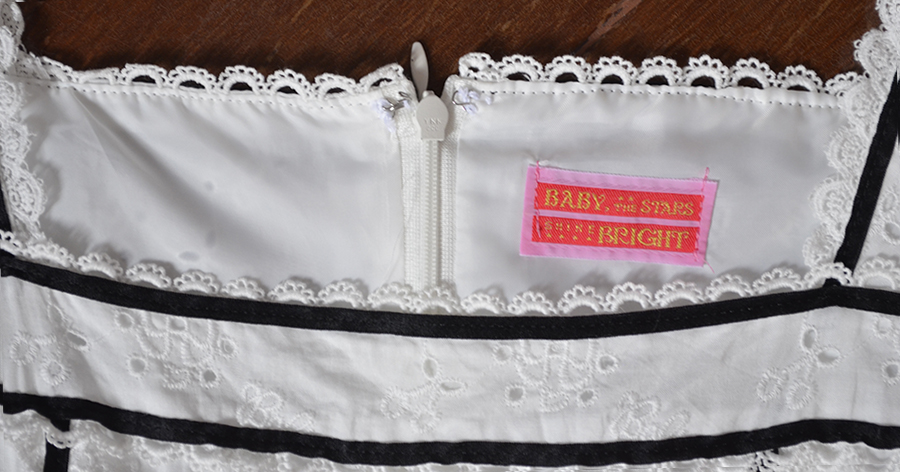 This piece was originally released back in 2009-2010 and is made of pure cotton / Laise. It's my favourite OP to wear during summer, since the fabric is so soft and cool against the skin.
For those wondering, here are the official measurements:
Bust: 82 cm (32.28 in)
Length: 89 cm (35.03 in)
Waist: 70 cm (27.55 in)
Shoulder Width: 34 cm (13.38 in)
Sleeve Length: 21 cm (8.26 in)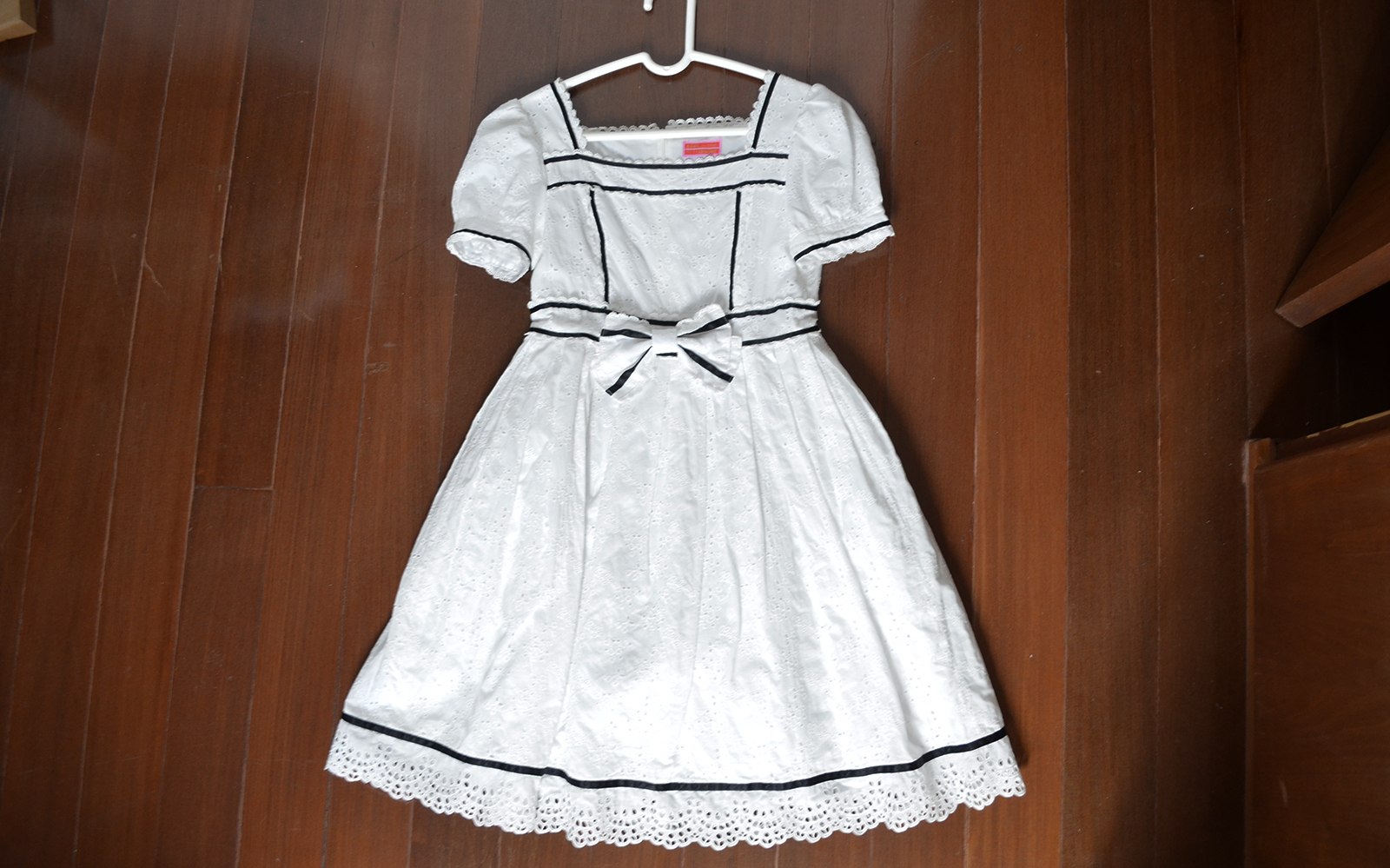 It comes in two colours: black and white. Mine is the white version, which has some black satin ribbons along the skirt and bodice.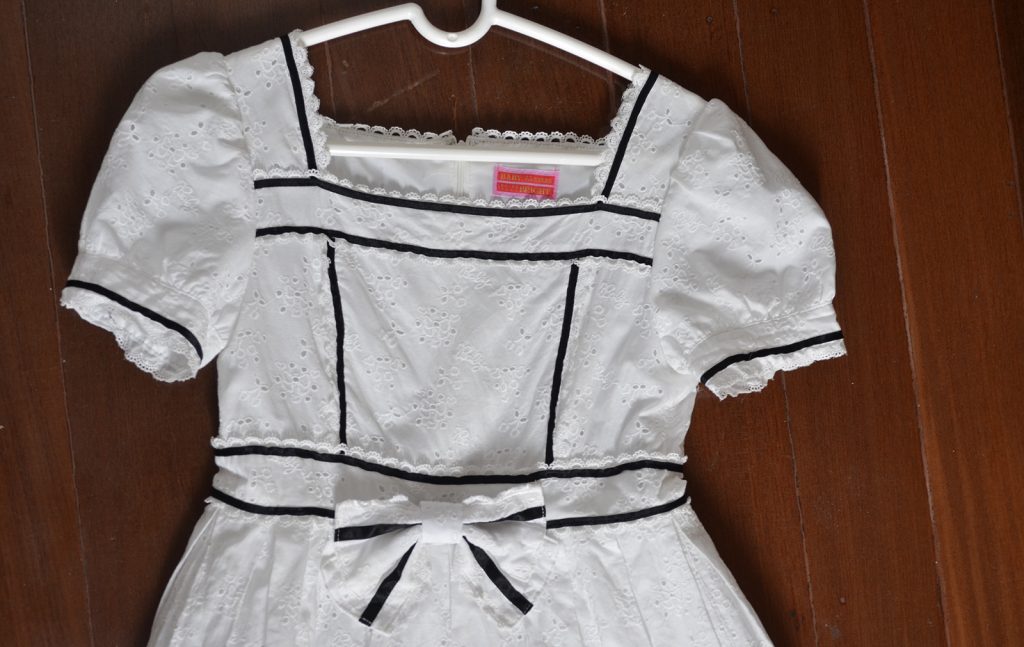 As you may see, it has no shirring nor waist ties. There's though, a small clip-on ribbon made of the same fabric of the dress.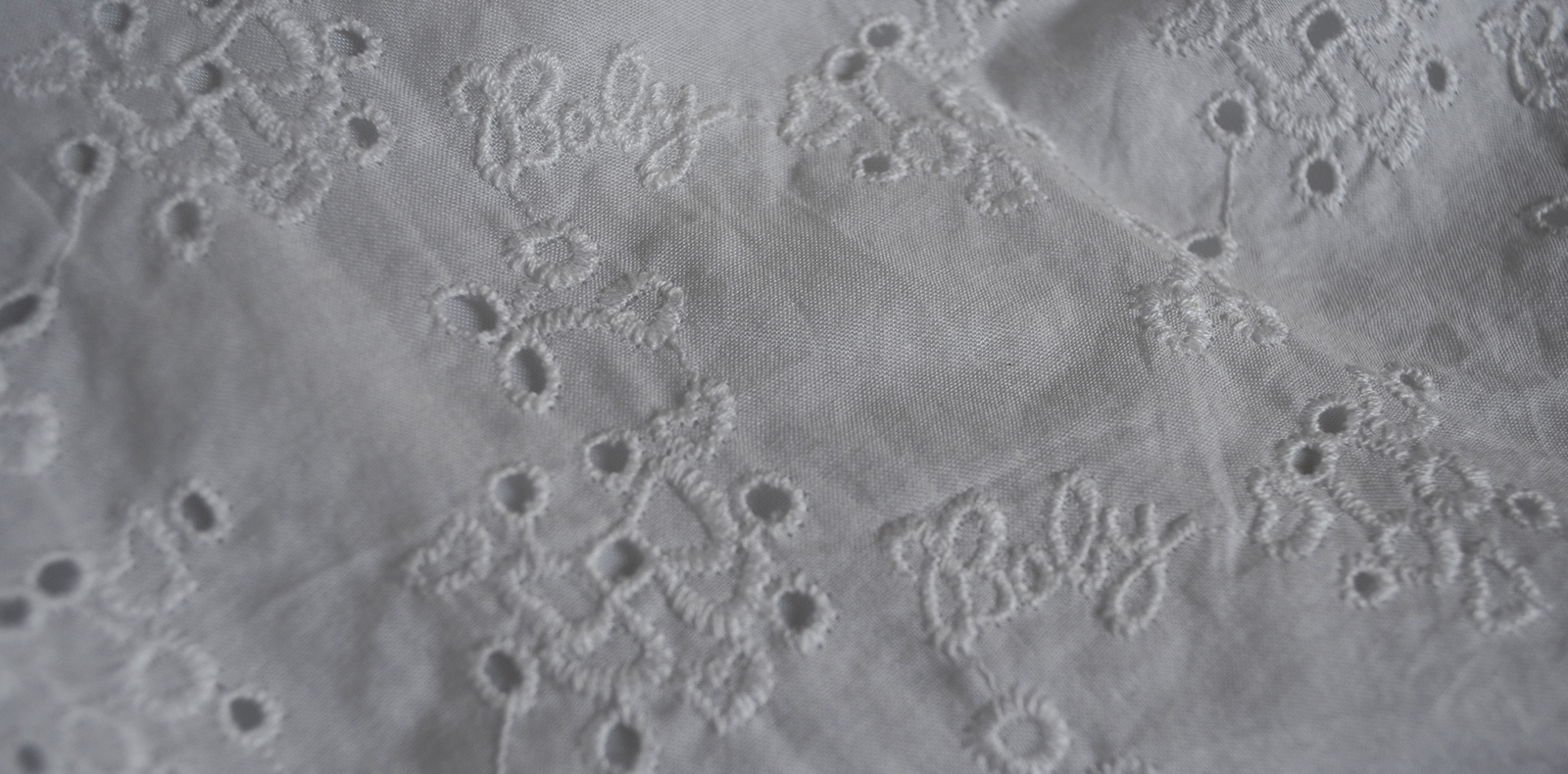 The fabric, as I said before, is called Laise. It's base is cotton, and has some small embroidery of flowers and, of course, Baby's logo.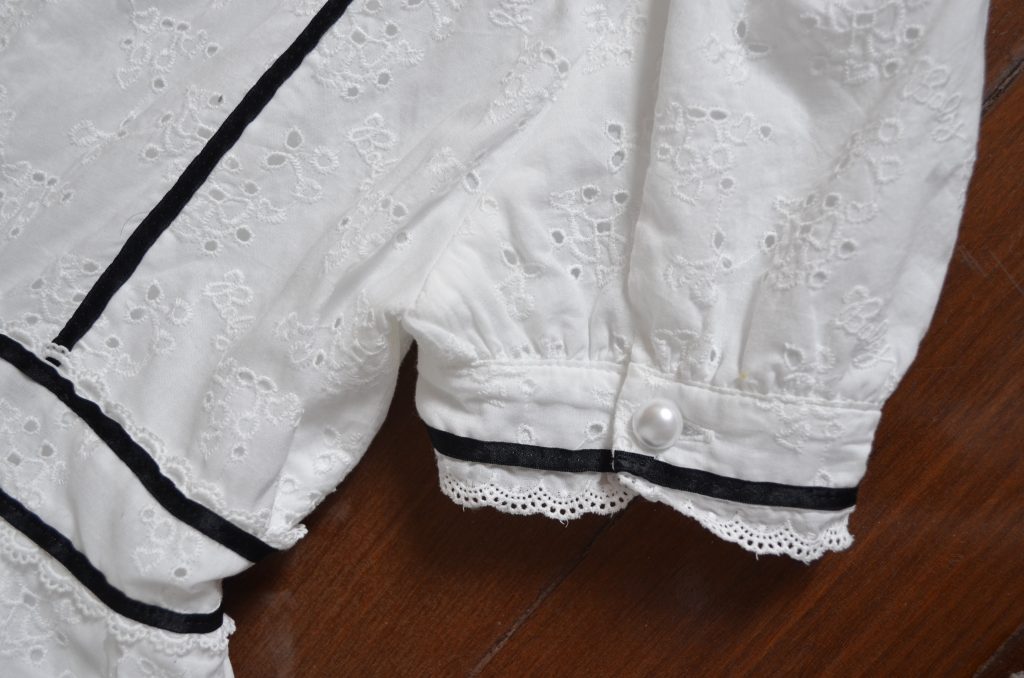 The sleeves are puffy but they don't have any elastic. It has a small pearled button and a small strip of cotton lace to decorate.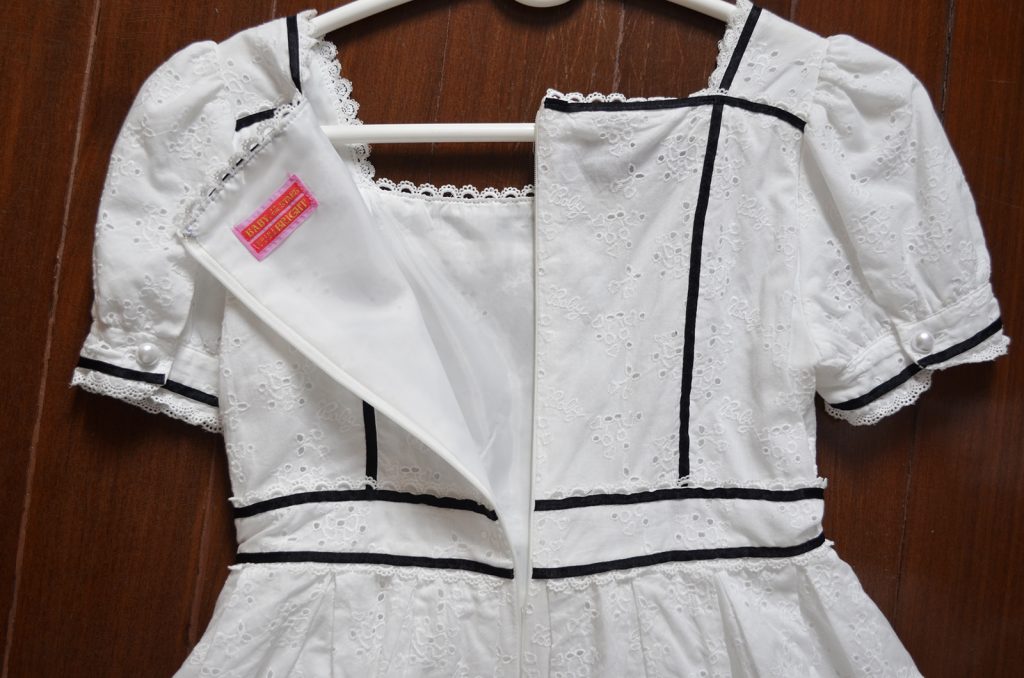 The back of the dress is pretty simple. It has only a large zipper all the way on the back, and no shirring or corset ties whatsoever. The waist decoration is made of satin ribbon and small pieces of lace that match the one used on the sleeves.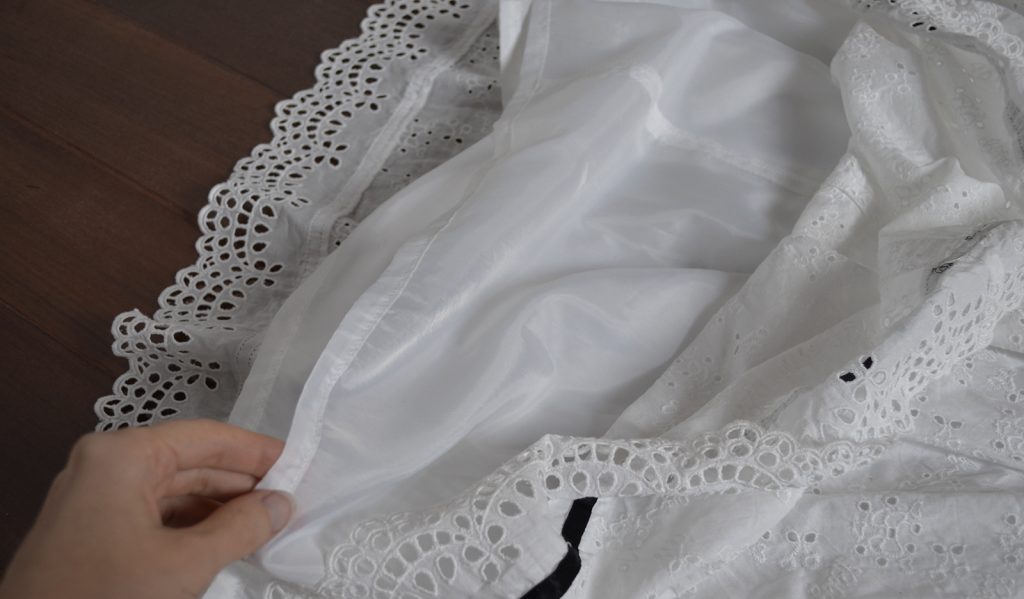 Here you can see the lining of the skirt. It's made of a synthetic fabric, but it's kinda light and soft, which really helps during summer season.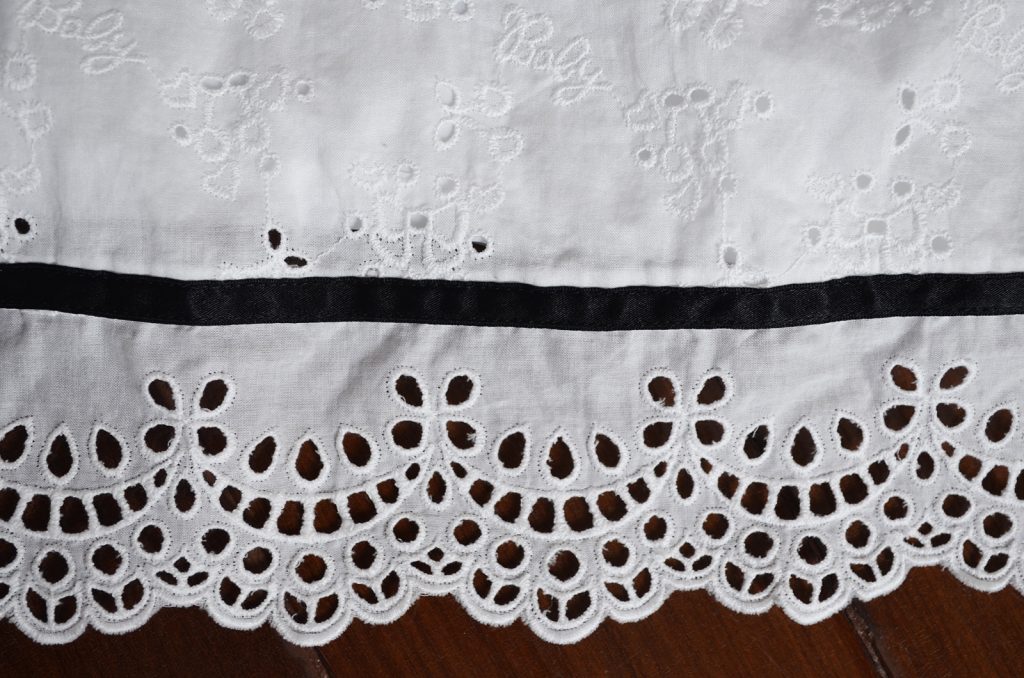 The hem is decorated by a very nice cotton lace. This piece, in an overall, is well constructed and the details are the best part of it! The laces, embroidery and small decorations make Cherry Audrey one of my favourite Baby releases!
And that's it! Hope you liked this review! <3
27-years-old Brazilian, trying to survive with a black and navy wardrobe during the summer. I work as a freelancer writer in fashion, games and education. During my free time I enjoy sewing, writing fiction, drawing and, of course, playing lots of video game.