Los Angeles based indie brand Ronova creates dazzling garments with high quality materials and high prices to match. Their designs range from elegant blouses to fanciful petticoats. You can find this brand at anime conventions across the southern California area and they often vendor with the jewelry company BB and B Deco. I've purchased from them twice, both times at conventions, and their staff has always been helpful and knowledgeable. Their booths have also included a dressing room, so you can try things on before you buy them.
Black lace blouse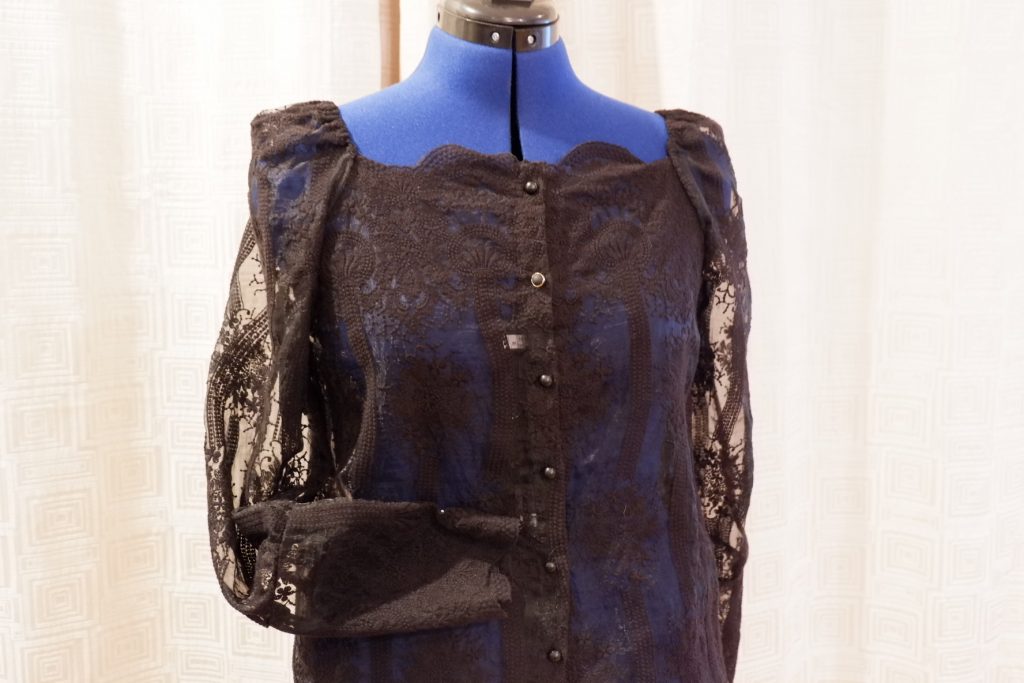 Without a doubt, I can say I've never seen anything like this blouse. Made from sheer patterned lace, the high neck and button sleeves radiate elegance. It buttons at the front, with a single mismatched button one down from the top. The designer told me at the time of purchase that this is intentional. She said that it was inspired by the Japanese tradition of giving away the second button of young man's school uniform to the girl he loves.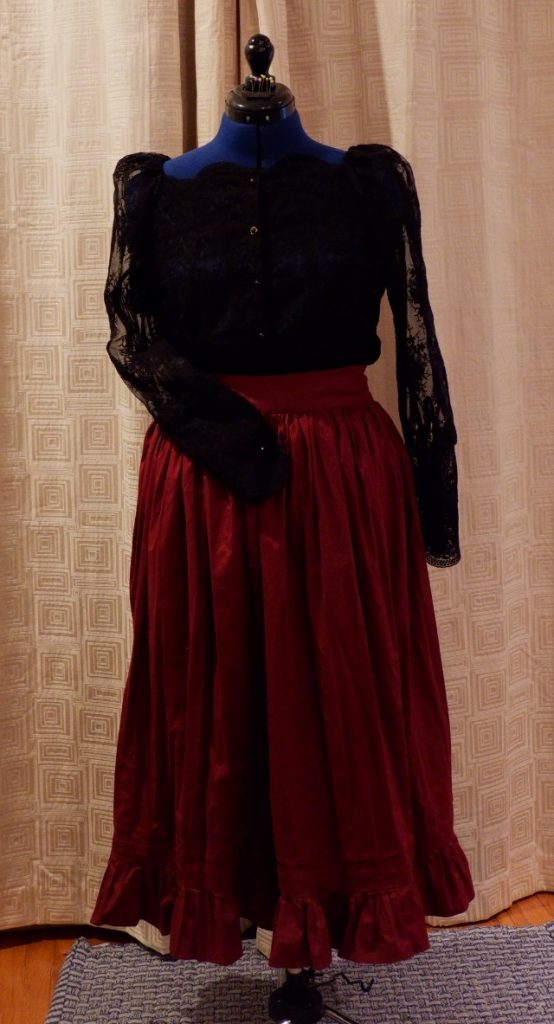 The size medium is made to measurements of 90 cm across the bust and I'd say the measurement is true to size, although the blouse is tight through the shoulders. The blouse is as beautiful inside as it is outside, each seam finished nicely. I was advised at time of purchase to hand wash or dry clean and its not hard to see why: the delicate fabric definitely isn't sturdy enough to withstand a washing machine.
When I purchased the blouse, I was afraid that my often causal wardrobe would look lackluster next to this blouse. However, I've found that this piece wears well and elevates main pieces. The collar and sleeves work well under a variety of necklines and since its black, its easy to coordinate. 
White lantern sleeve blouse

This blouse is a statement piece and it doesn't work with every dress. However, the sleeves are reminiscent of "leg of mutton" sleeves of the Edwardian era and it adds a vintage flare to  the right coordinate. The lace of the sleeves is stunning and the body of the blouse is a thick, crisp cotton. I love that this blouse works well with skirts because the material is so thick. The blouse is also a medium but the fit is much more roomy through the shoulders. Once again, the blouse buttons in the front with a single mismatched button.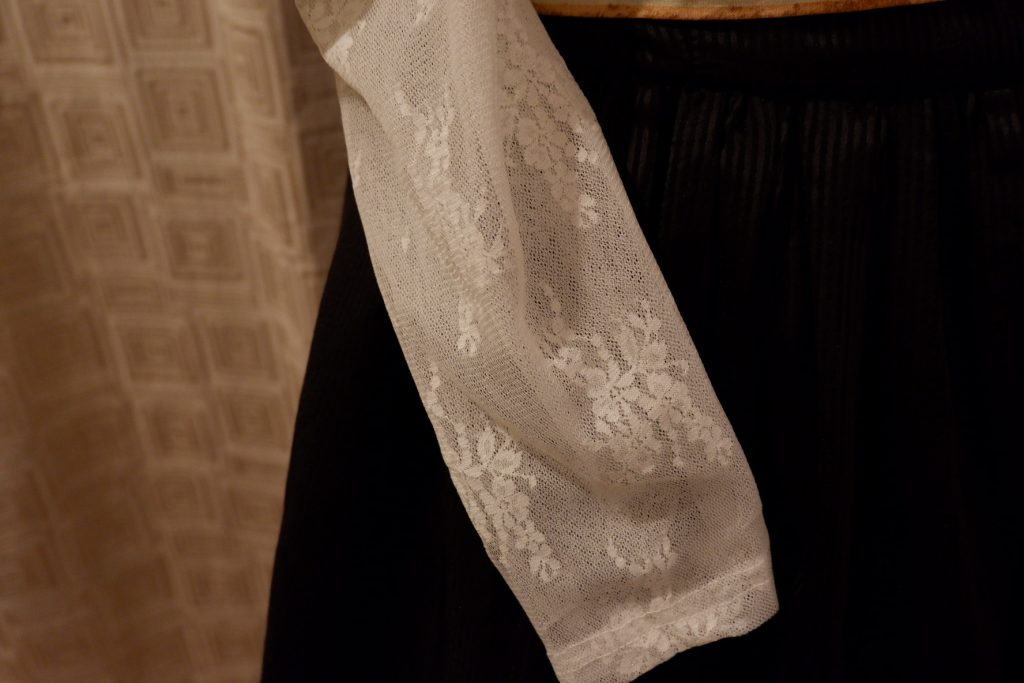 Ronova is an exceptional brand and their materials and construction are impressive. Their shop is difficult to access online, so the best place to find them is at conventions. Its definitely worth looking to see if they have a unique item just for you. 
By day, Jenna is a legal professional living in Los Angeles, California. By night (and weekends), she is a frill wearing monster who loves Innocent World and lolita indie brands. When she isn't taking mirror selfies of her coordinates, she enjoys reading comic books, playing board games, and snuggling with her pup, Lily. You can see her mirror selfies on her instagram @lovelylaceandlies and contact her at lovelylaceandlies@gmail.com.