No matter what style of lolita you wear year round, October tends to bring out the spooky themes and dresses. In the spirit of the Halloween season, here are some simple nail art ideas for sweet lolitas. 
Remember that if you don't have the time or patience to do these designs on all your nails, you can always just do these as an accent nail on your thumb or ring finger. 
Sweet enough to eat
For the lolita with a sweet tooth, try a candy corn design. Prepare your nails to your preference and paint a base color (I'd recommend white, although you can do any of colors of your corn). Load a make-up sponge with orange, yellow, and white and gently sponge onto your nail. Tip: wet the sponge before you get started to ensure the paint transfer onto your nail and doesn't soak into the sponge. When you have the gradient you like, paint with a quick dry top coat and admire your hard work.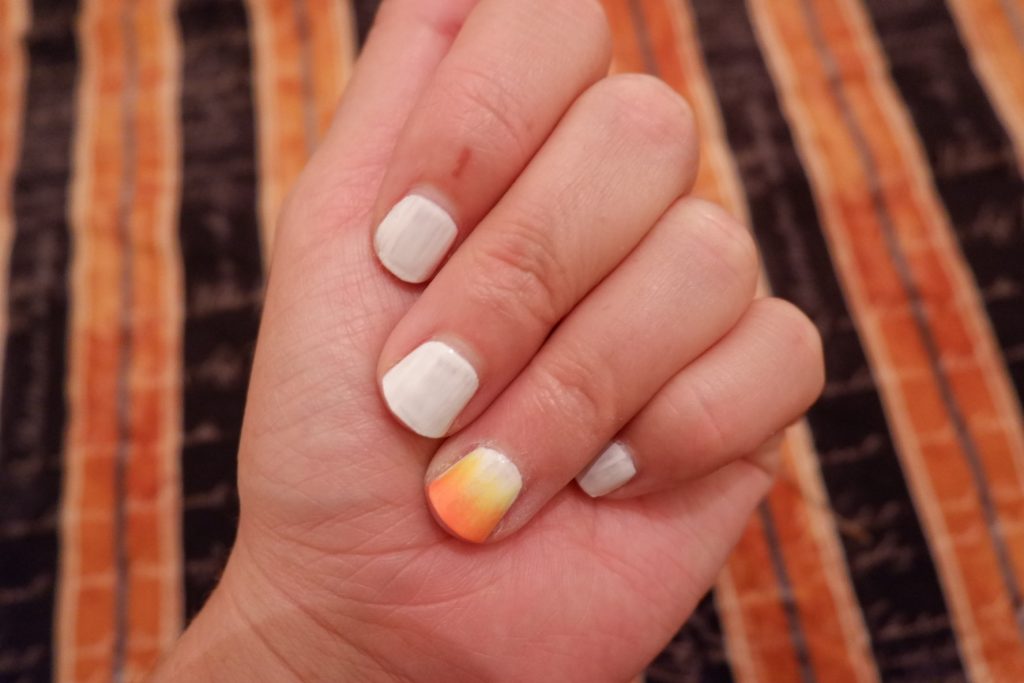 If you don't have a make-up sponge, you can also try this manicure with a nail art brush, using short strokes to create a gradient. Do one color at a time, layering until you have the effect you like. 
Boo 2 u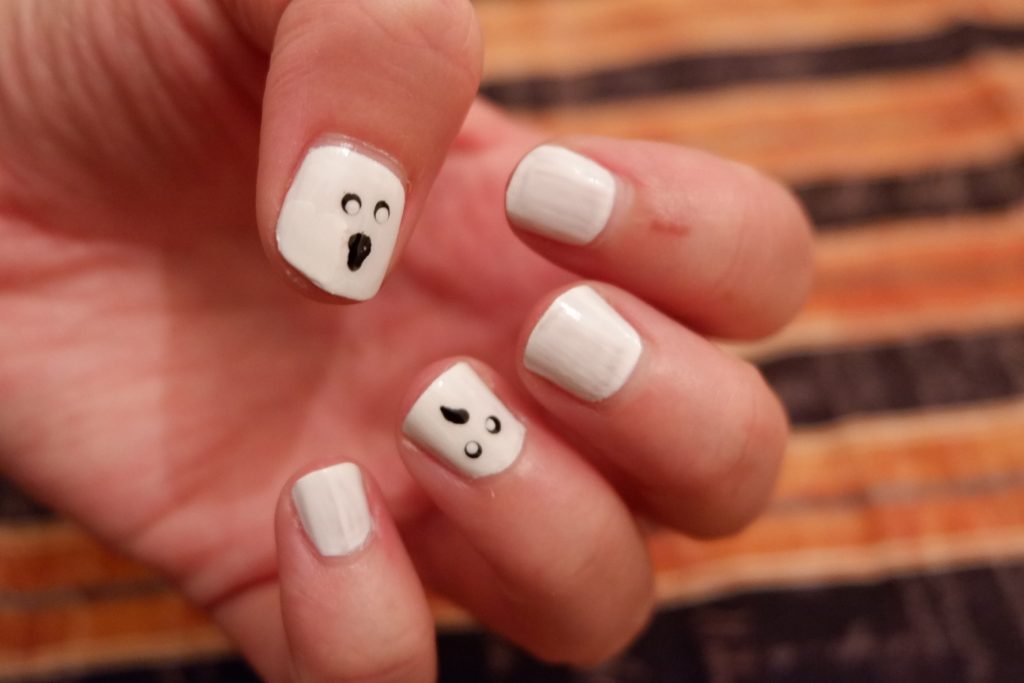 If you'd like something a little more spoopy, paint some little ghost friends on your nail. Paint your nails white, then use a dotting tool to create eyes and mouths in black. I usually give my ghosts wailing or screaming mouths, but you can make your spirits happy, sad, or anything in between. 
If your nails don't turn out quite the way you're expect, keep practicing. Each time you paint your nails you're learning something. Eventually you'll have nails as sweet as you.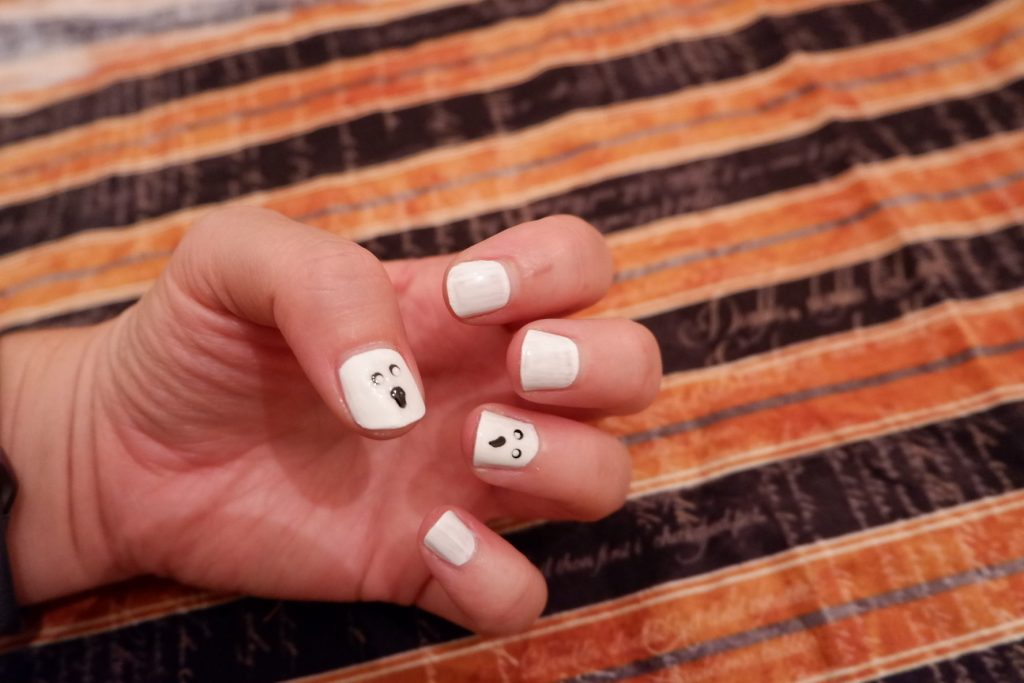 By day, Jenna is a legal professional living in Los Angeles, California. By night (and weekends), she is a frill wearing monster who loves Innocent World and lolita indie brands. When she isn't taking mirror selfies of her coordinates, she enjoys reading comic books, playing board games, and snuggling with her pup, Lily. You can see her mirror selfies on her instagram @lovelylaceandlies and contact her at lovelylaceandlies@gmail.com.