In the United States, Labor Day traditionally marks the end of summer and the time when everyone returns to school. (While the holiday now is celebrated with back to school sales, it marks the historical contributions made by the American labor movement, although there is still more work to be done as agriculture workers in California face unsafe working conditions due to inadequate workplace protective equipment against a global pandemic and scorching temperatures and fires as a result of global climate change) The change in seasons and the return to school calls for an appropriate manicure, like these cute apple nails. 
Easy as (apple) pie
Materials
Quick dry top coat
Red or green polish for apples
Brown polish for the stem
Green polish for leaf
Lining or detail brush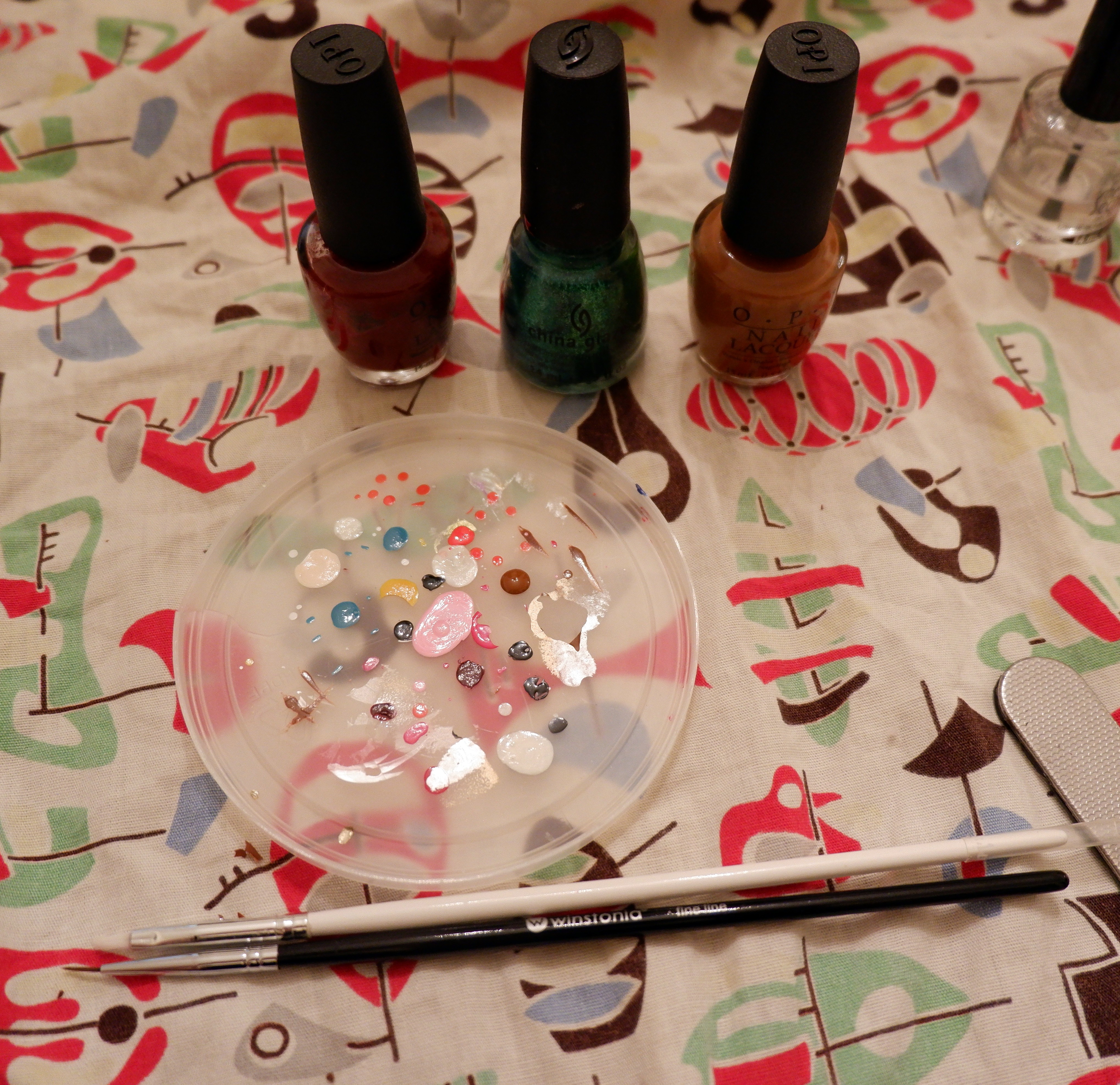 Prep your nails as desired. For this manicure, I'd recommend squaring off your nails, but if you don't like that look, go for an oval or squoval shape rather than almond or stiletto. 
Paint your nails a nude, off white, or neutral color. You can also just top your natural nails with clear top coat and move on to the next step. 
Create two half heart shapes on the tip of your nail to make the curved top of your apple with red or green. Its okay if you have to go back in a second time until your apple looks right. Don't forget that real apples aren't perfectly symmetrical!
Use a thin liner brush to create a stem. Use a detail brush to make a leaf by brush down hard, dragging, then gently releasing the brush.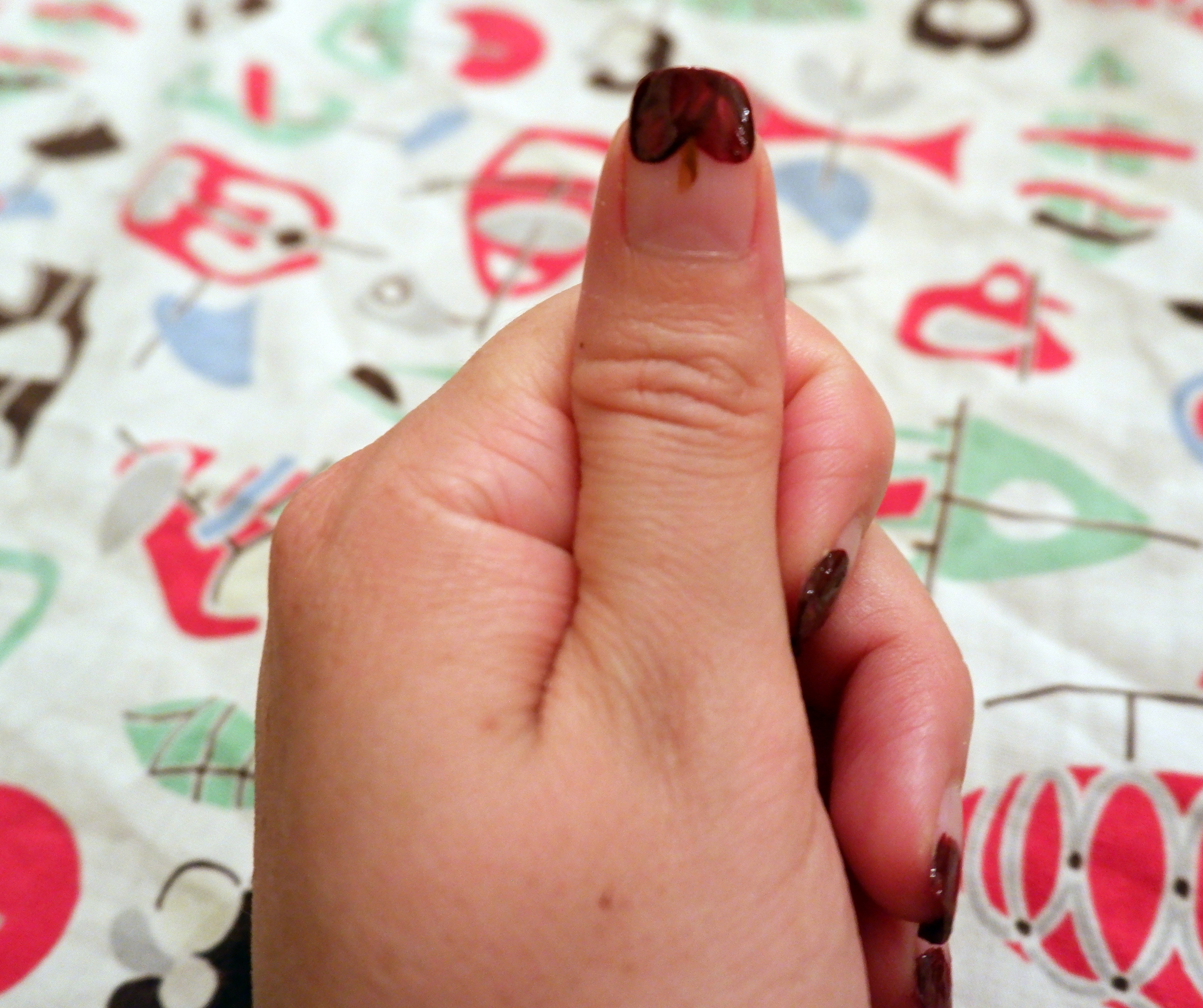 To finish your apple, use a dotting tool to make the "shine" on your apple. This will make your apple look a little more cartoonish, so you can leave it off if you want to go for a slightly more "mature" look.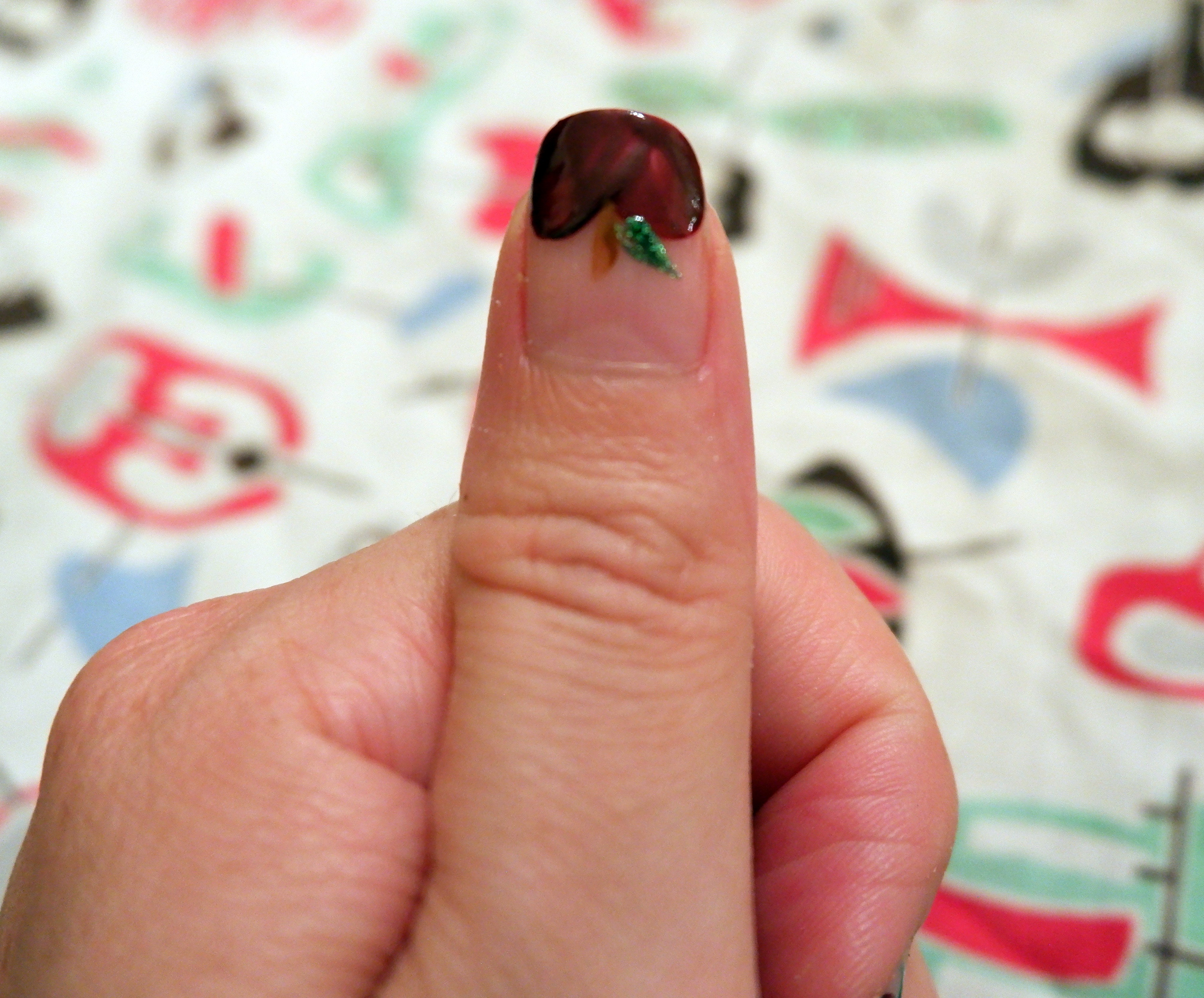 Top with a quick dry top coat.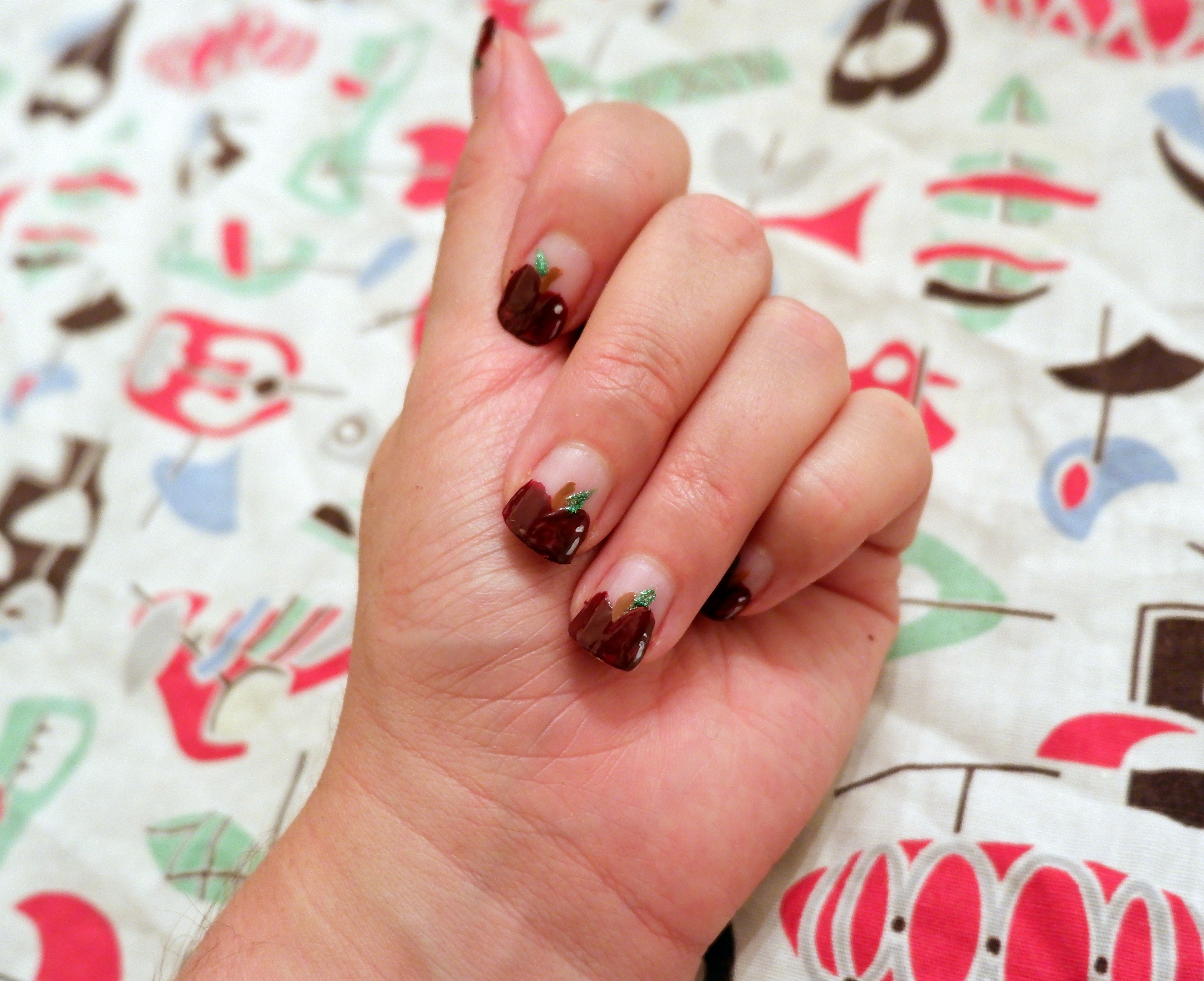 Nailed it!
Hope you enjoy these cute nails, and if you want to support the people responsible for the produce in your life, you can check out the United Farmer Workers, the labor union for agricultural workers, which includes actions you can take to ensure protections for farm workers (including donation funds, bills introduced into state and federal government bodies, and more). 
By day, Jenna is a legal professional living in Los Angeles, California. By night (and weekends), she is a frill wearing monster who loves Innocent World and lolita indie brands. When she isn't taking mirror selfies of her coordinates, she enjoys reading comic books, playing board games, and snuggling with her pup, Lily. You can see her mirror selfies on her instagram @lovelylaceandlies and contact her at lovelylaceandlies@gmail.com.