California brand BB and B is a maker of beautiful accessories in the "decoden" style. Using clay, the designer makes rings, necklaces, earrings and bracelets that look good enough to eat. The gorgeous designs shine with brilliant glitter, gems, and delicate chains that make these accessories are fantastic addition to any sweet lolita's wardrobe.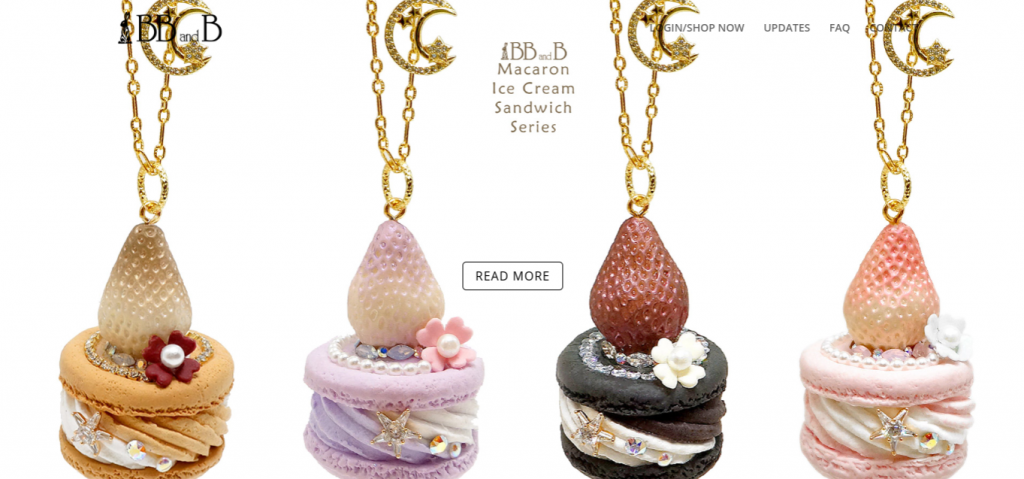 Pumpkin Spice and Everything Nice
I recently pre-ordered a necklace from their "Autumn Pumpkin" collection on September 12, 2019. The pre-order ended around September 30, 2019, and my necklace was shipped on October 2, 2019. I received the package on October 3, 2019 (I live in California, so the shipping distance was very short).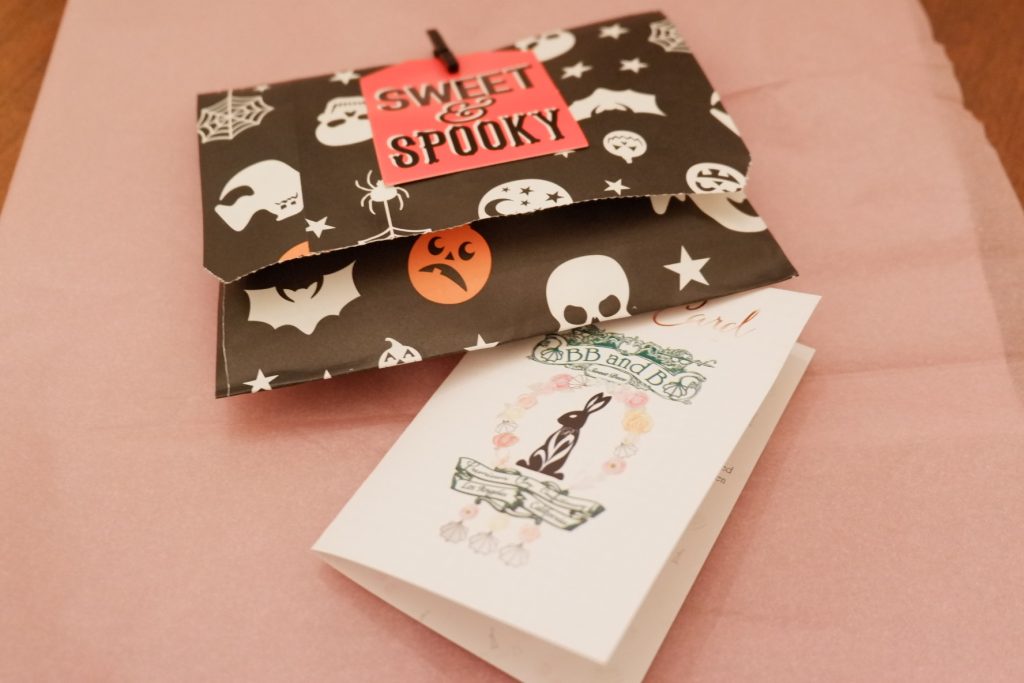 The necklace arrived in a box stamped BB and B, and contained a small Halloween themed bag with a mini clothes pin and a notecard that read "Sweet and Spooky". The bag contained a small plush jewelry back with BB and B's logo on it. The whole packaged smelled like pumpkin spice!
Shine Bright Like a Diamond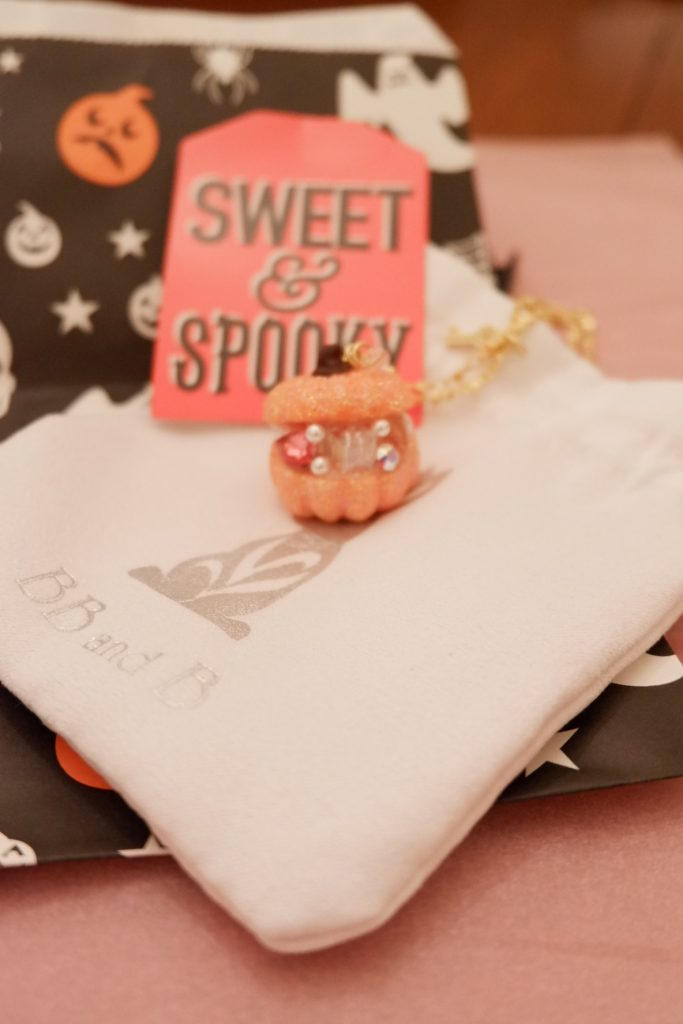 My necklace was the "short" length, with a chain that measured about 18 inches. The pendant is approximately 1 in. The pumpkin is a jewel chest, which is overflowing with crystals and beads that shine like crazy. Pictures don't do it justice, the materials are truly stunning. The pumpkin is covered in glitter, giving it a slightly textured appearance.
I'll BB and B Back!
I am extremely pleased with my purchase. The piece is lovely, and the process of purchasing was extremely straightforward. BB and B does require you to sign up for an account before you can view their site, but this was relatively easy and within 24 hours I was able to register and browse their accessories. I highly recommend this brand to anyone who needs something delicious to wear in their life. 
By day, Jenna is a legal professional living in Los Angeles, California. By night (and weekends), she is a frill wearing monster who loves Innocent World and lolita indie brands. When she isn't taking mirror selfies of her coordinates, she enjoys reading comic books, playing board games, and snuggling with her pup, Lily. You can see her mirror selfies on her instagram @lovelylaceandlies and contact her at lovelylaceandlies@gmail.com.