While wigs and hair pieces are a large part of the lolita fashion scene, styling your natural hair can easily change up your look. Try out these braids to keep your hair out of your face but still looking cute as heck. 
Braid loops
Tools: comb, hair tie x2, bobby pins
This style can be done with French, Dutch, or regular braids. It also looks great with hats! Part your hair to one side and braid your hair until you run out of hair. Repeat on the other side. The shorter the tail, the better. Take the ends of your braids and tuck them underneath your braid, so they are close to your neck. Pin in place. Use additional pins to hide the tail, if necessary. Decorate with a beret, cloche, or bows on both braids!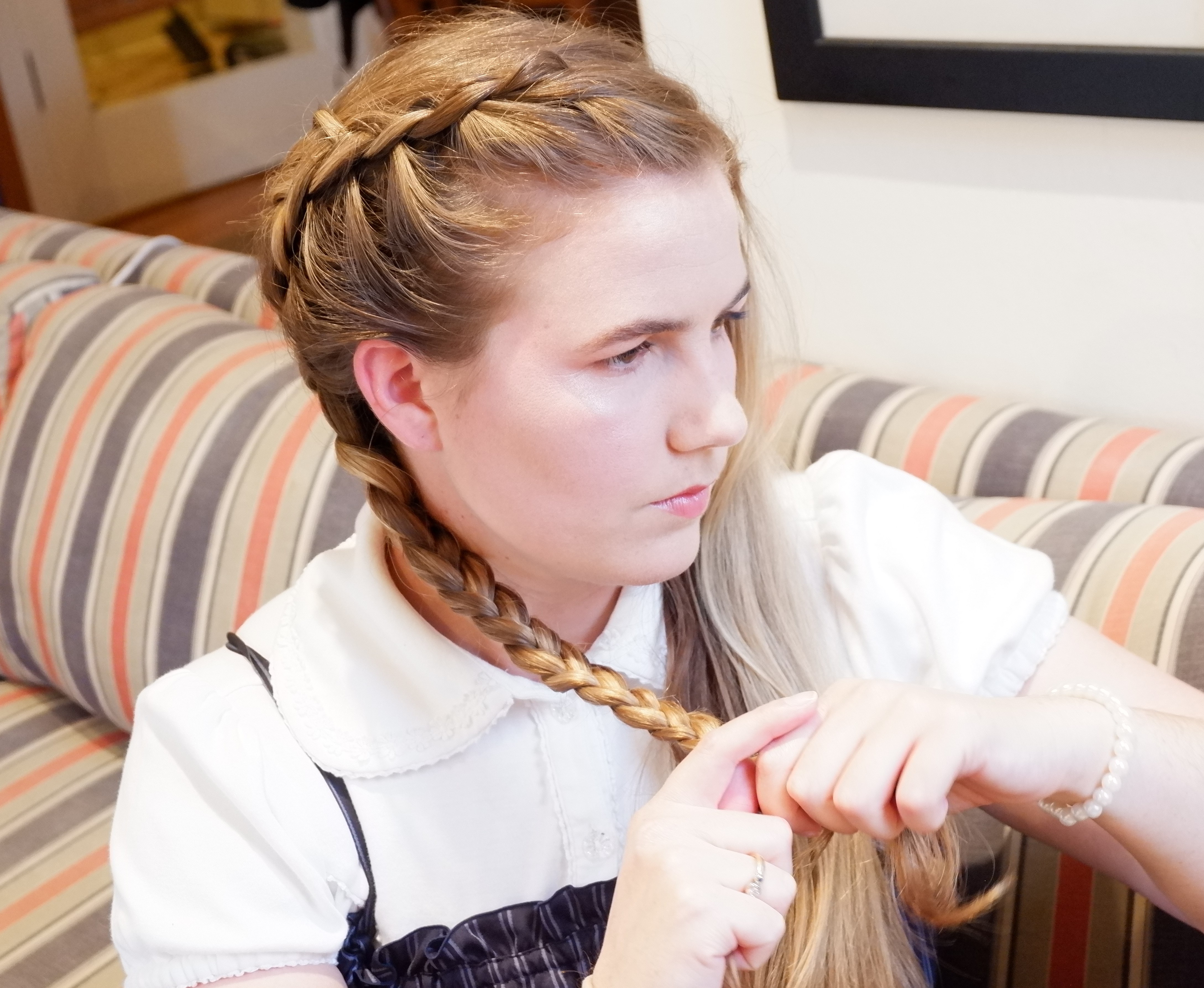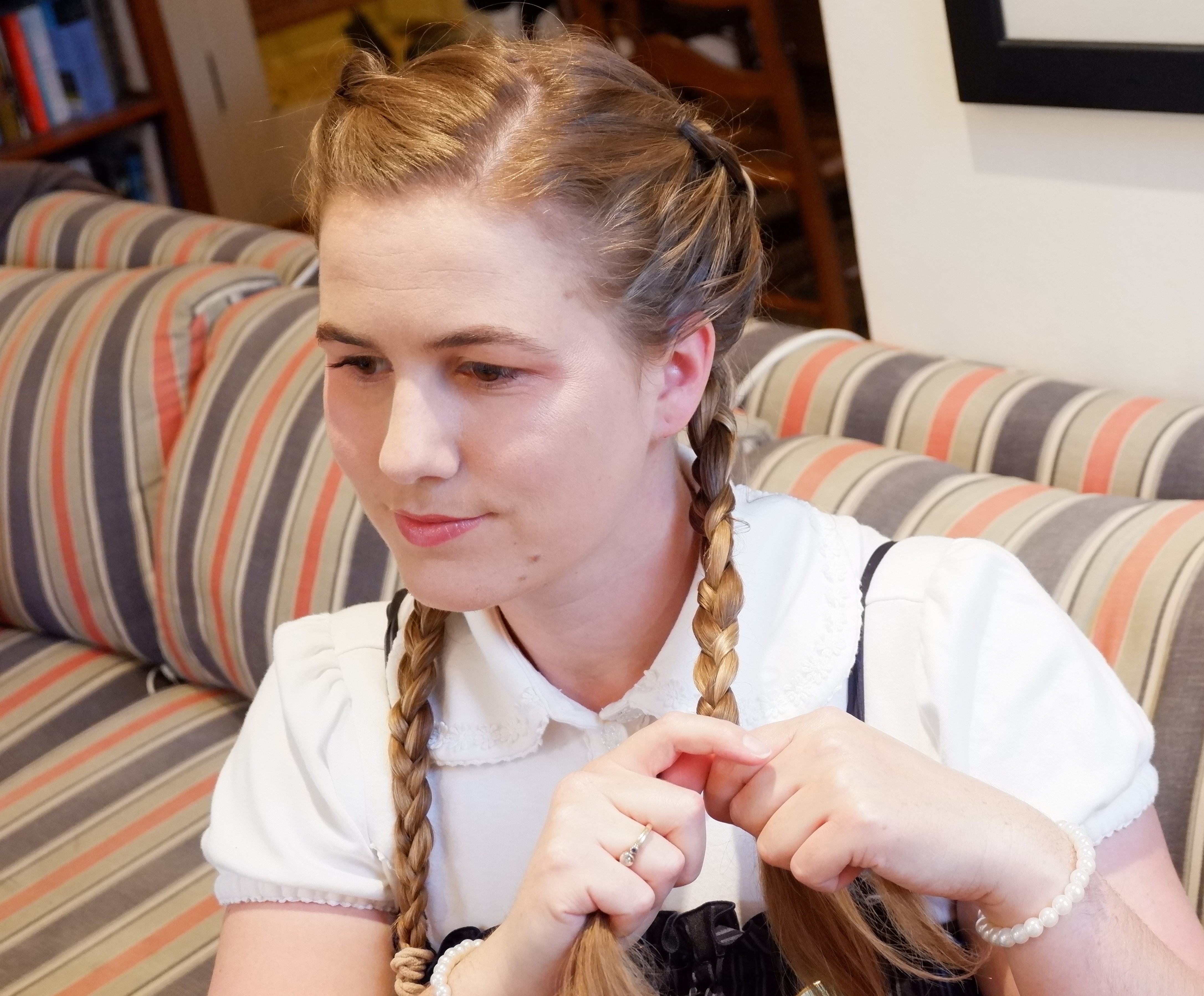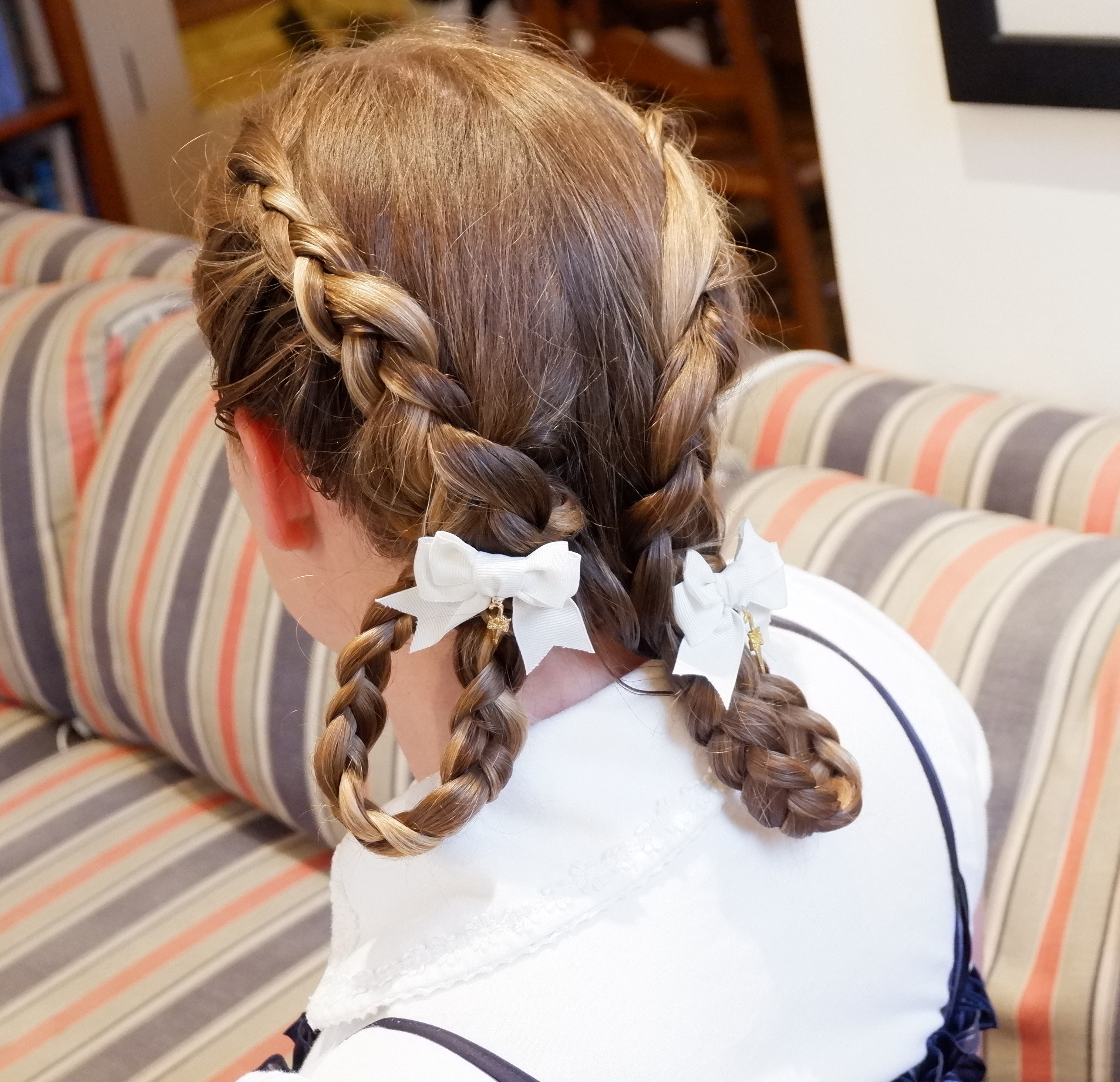 Simple side braid
Tools: comb, hair tie
This simple style is great when you need your hair up and out of your face, but still want to show off the length. This style is appropriate for medium to long hair. If you can pull your hair into a ponytail, you can do this style. Part your hair to one side. Start a Dutch or French braid on the large side of the part. Only pick up hair from your hairline, not the center of your head. Try to keep the braid close to your hairline. Tie off the braid at the base of your skull. Add a bow or ribbon to hide your elastic.  For added flair, curl your ponytail and drape it over one shoulder. If it's too hot to have your hair on your neck, wrap your ponytail around itself to form a bun.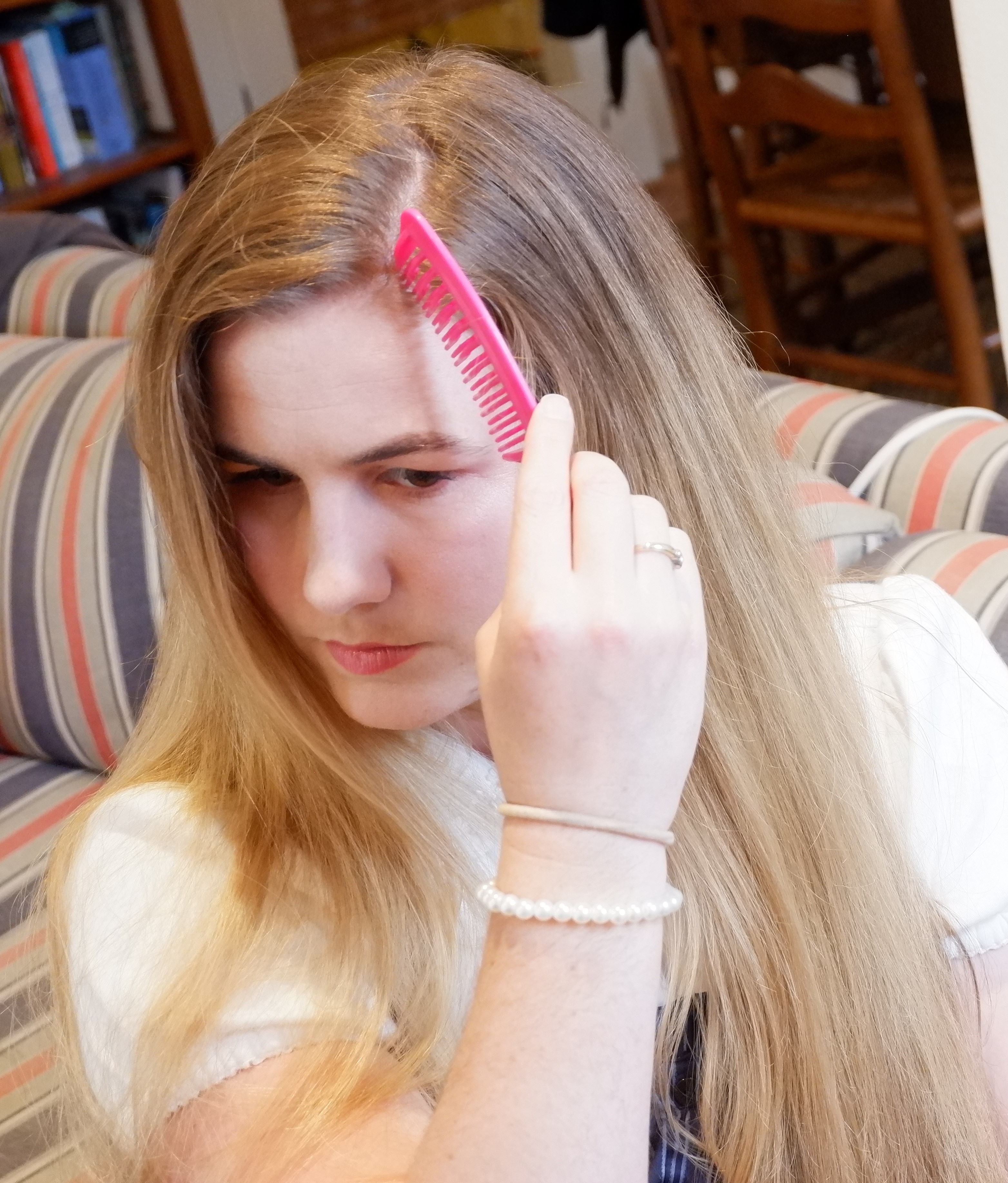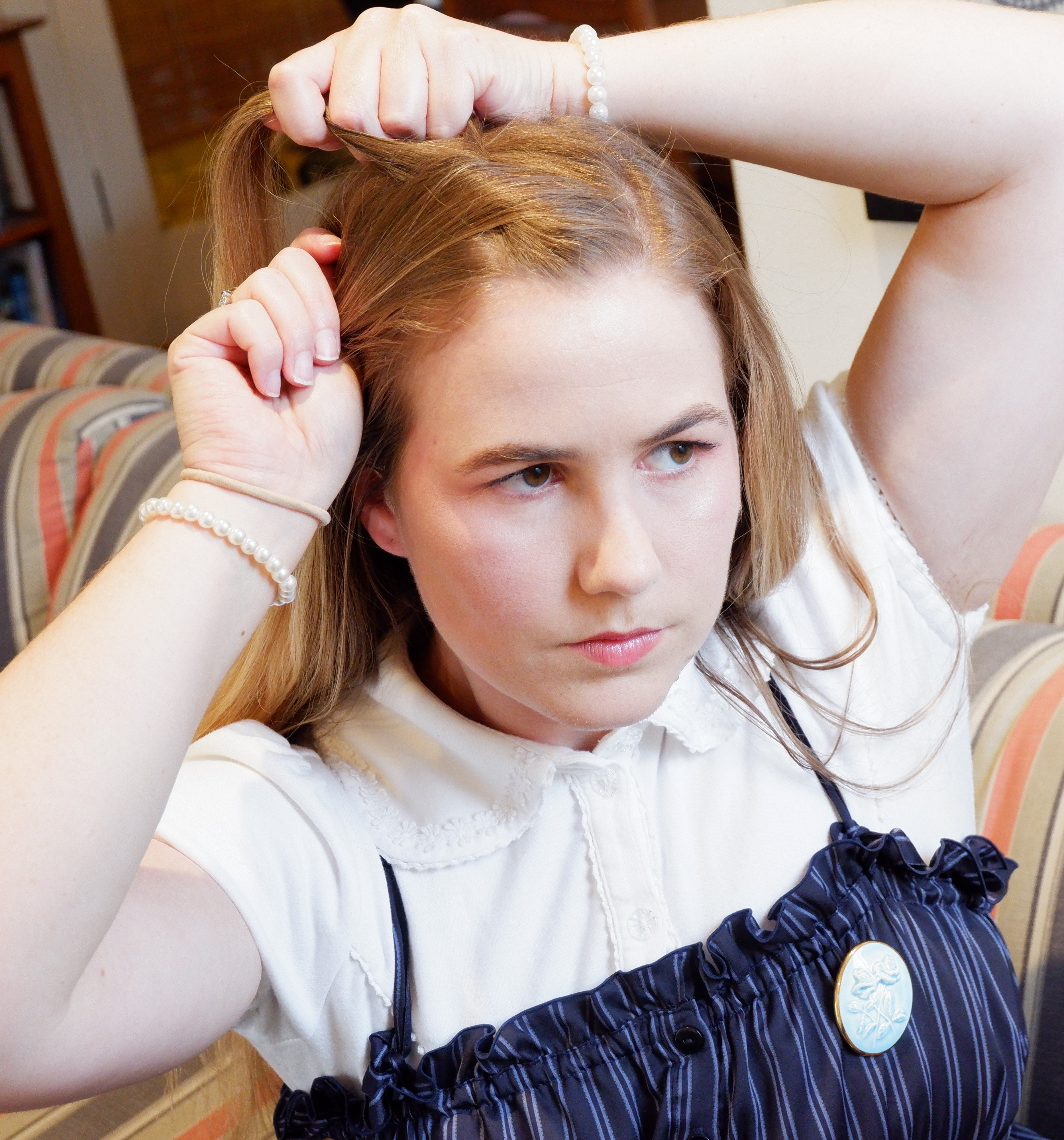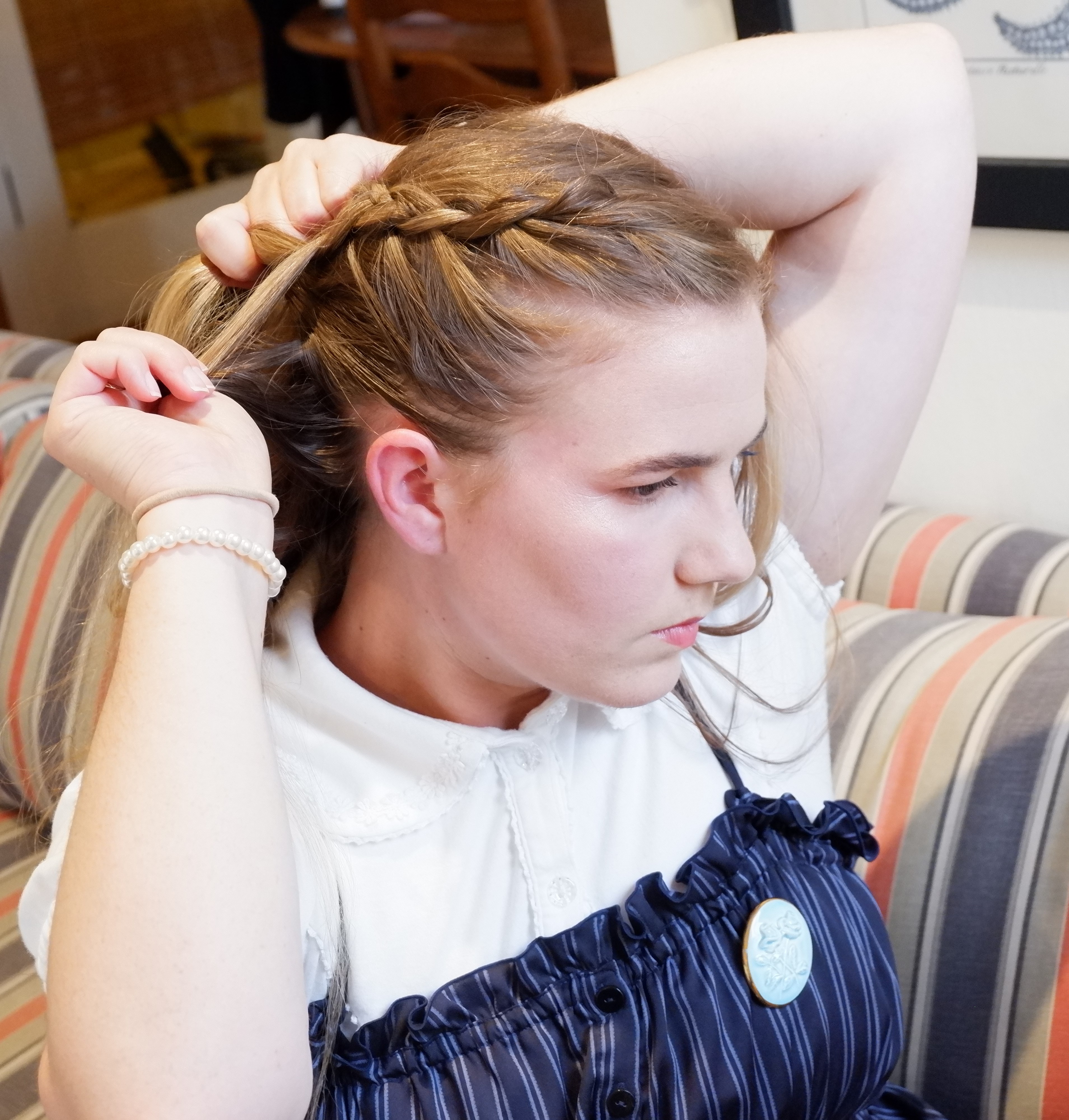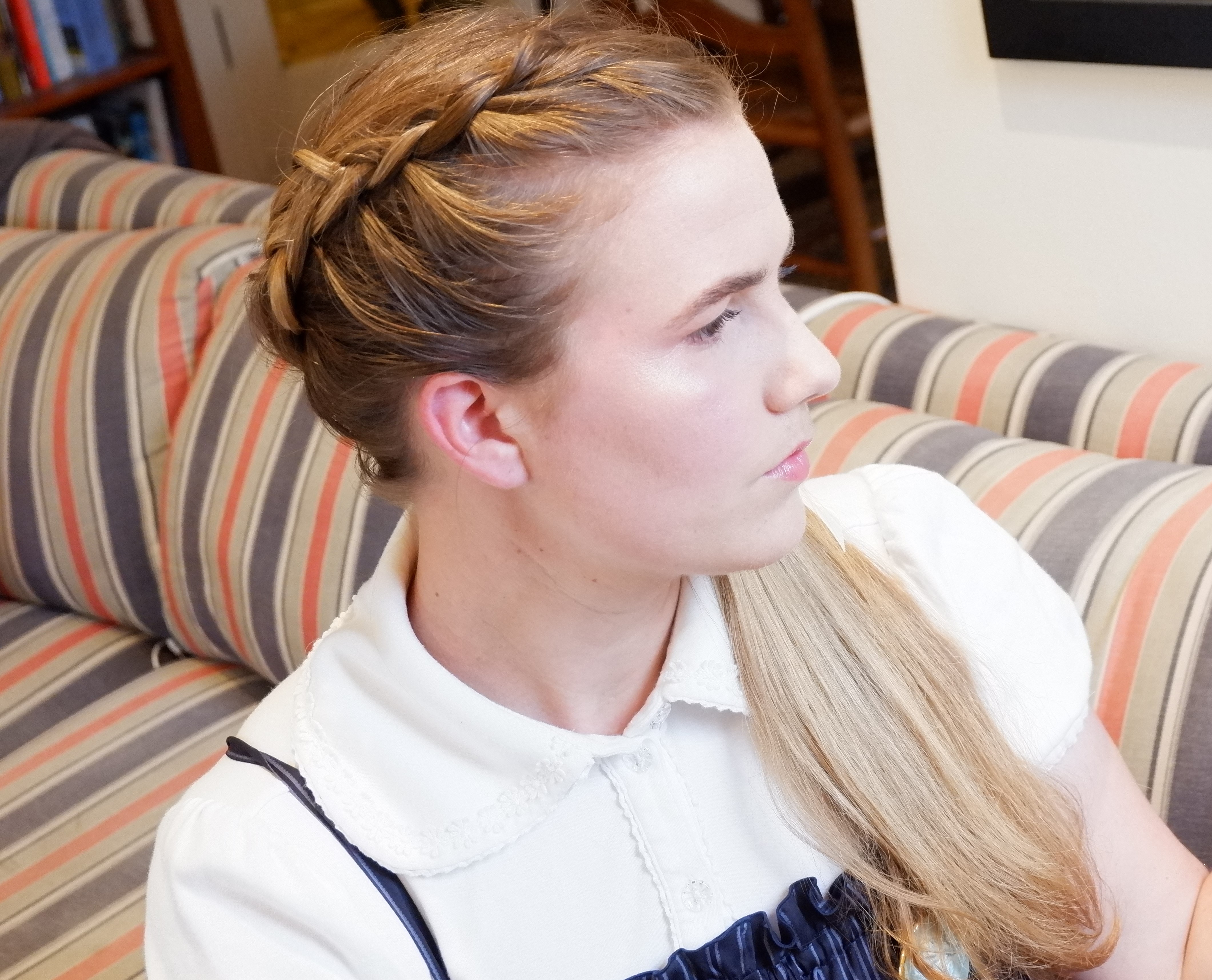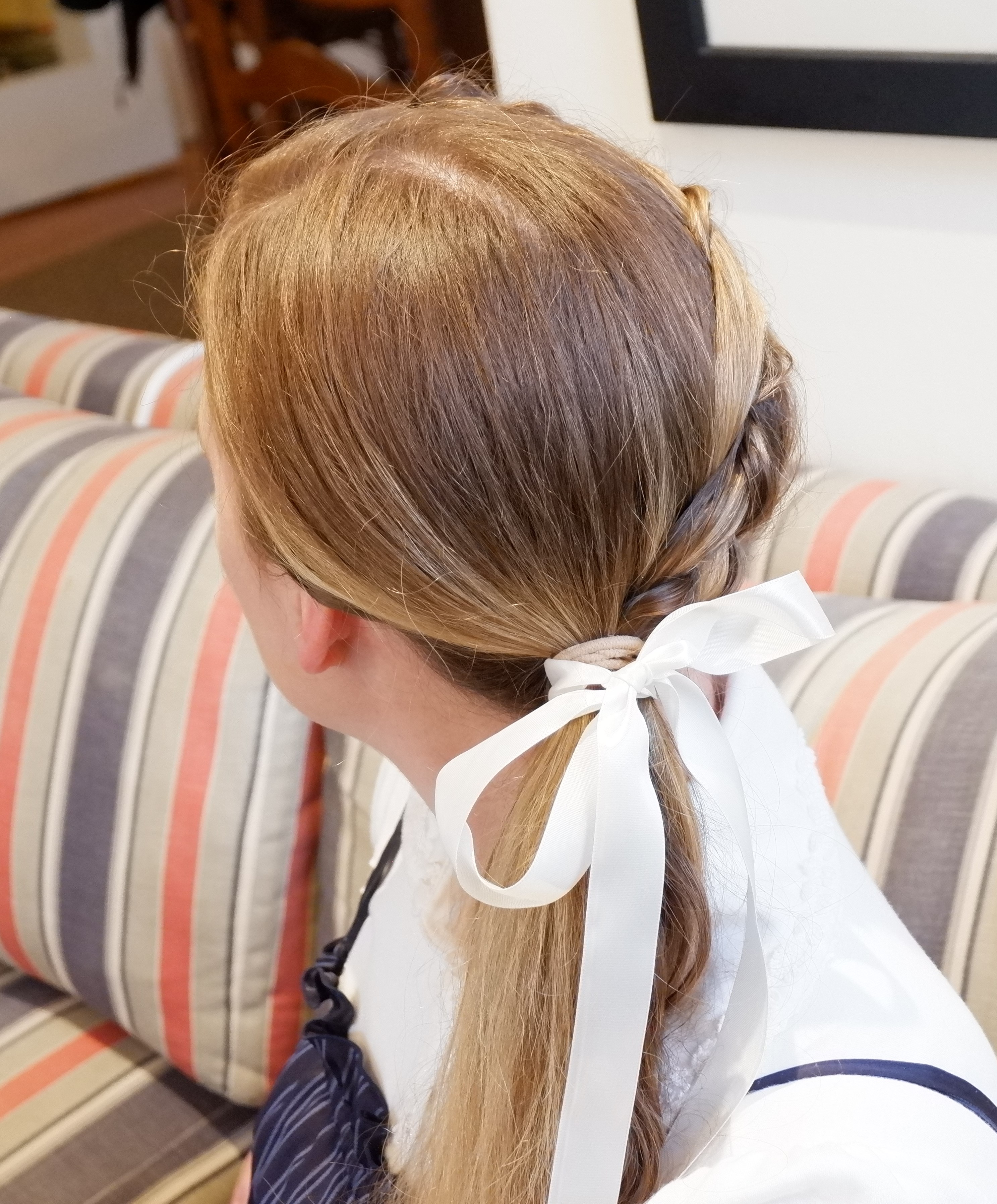 Headband braid
Tools: comb, hair tie
If weather permits some hair on your neck, this style lets you have the best of both worlds. This hair is suitable for medium to long hair. Part your hair roughly down the middle from ear to ear. Tie off the hair on the back half of your head. Begin a french or dutch braid on one side of your head, picking up hair only from the front of your head. Try to keep the braid as close to your head as you can, beginning as close to your ear as possible. Continue over your head towards the opposite ear. When you reach the other side of your head, you can continue to braid so you have a long three strand braid down the side of your face, or stop just behind your ear and secure with a hair tie. Add a bow or headdress for visual flair.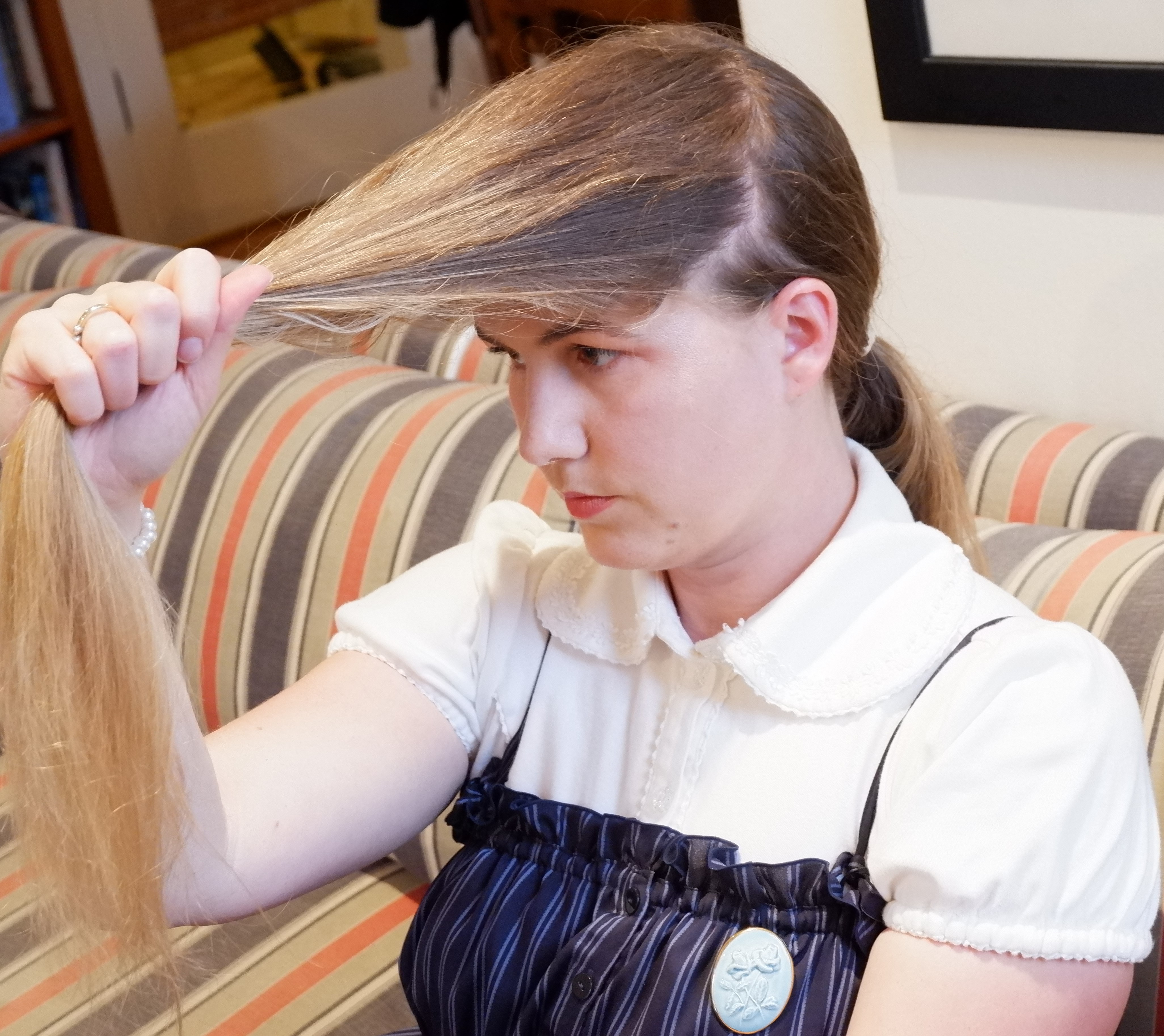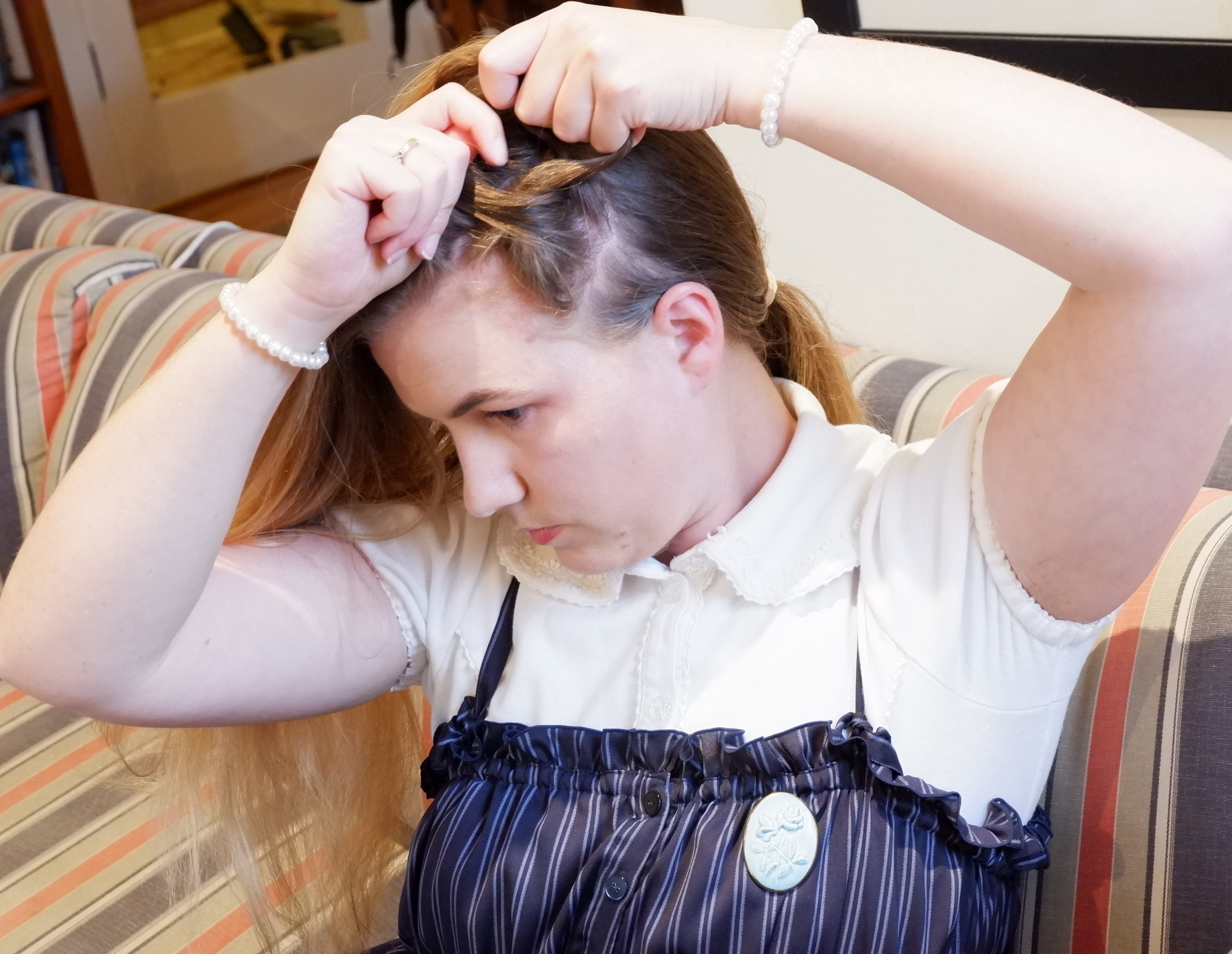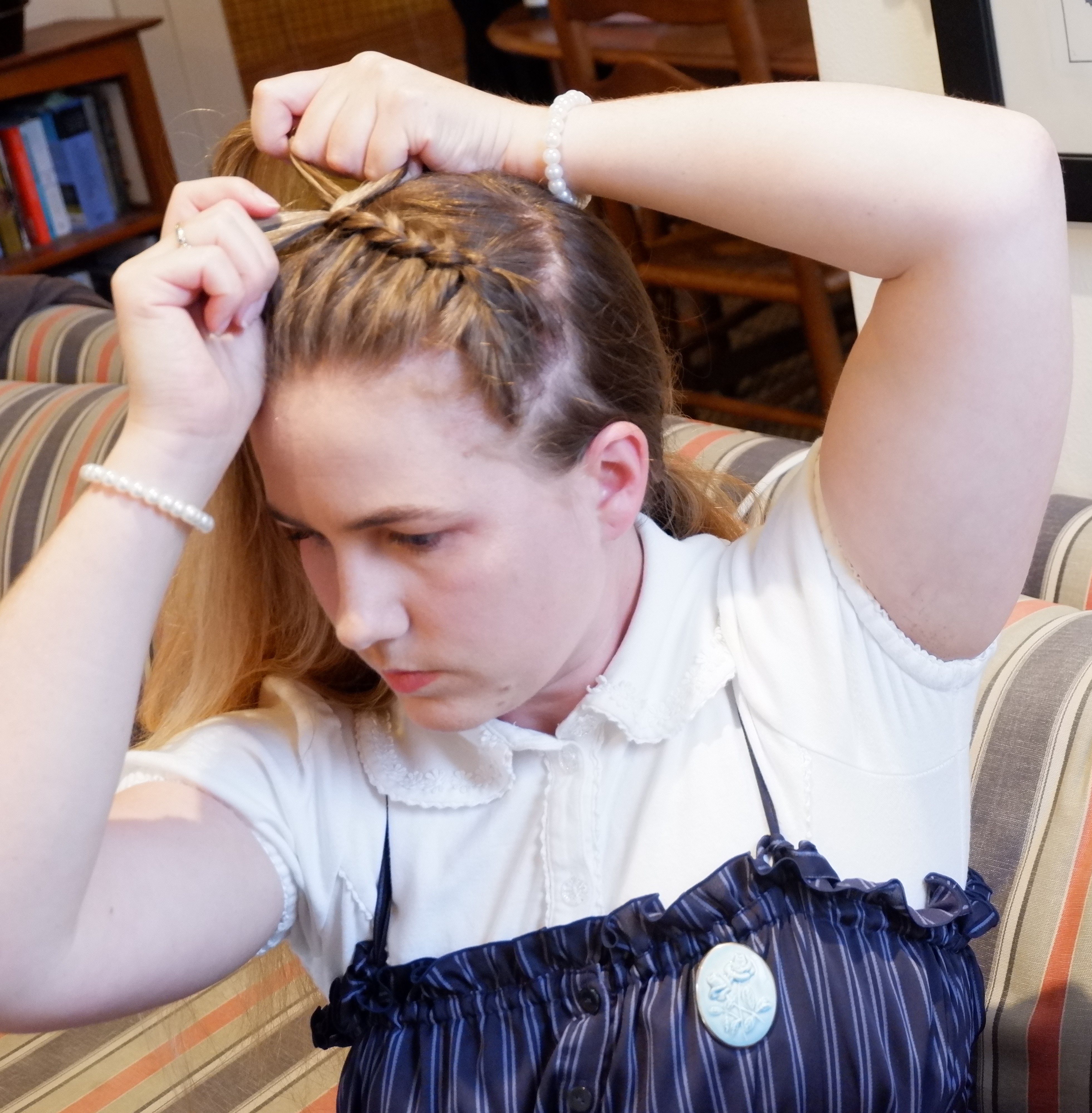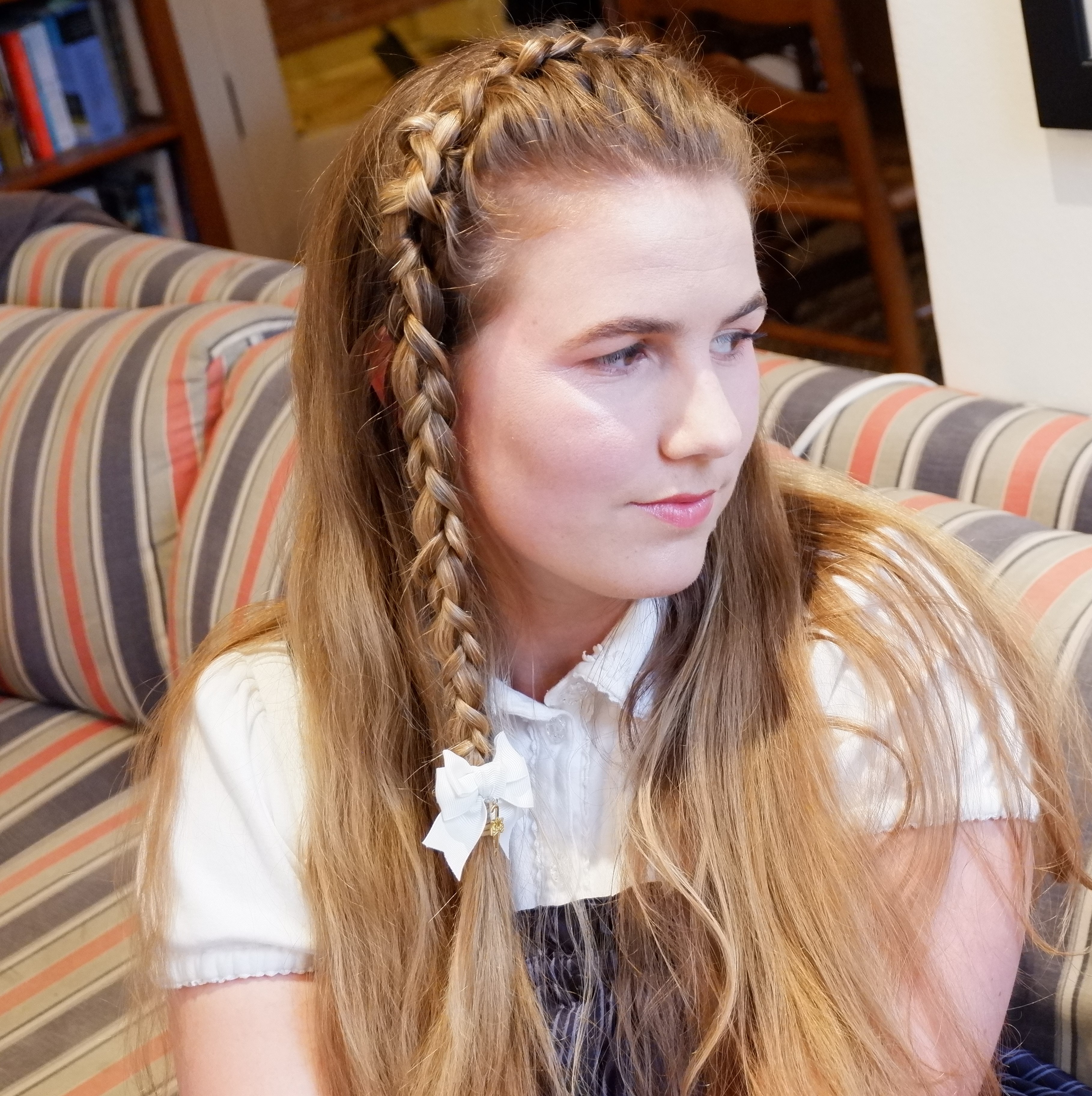 These braids may not look the way you want the first time you try them. That's okay. Keep practicing and you'll improve. 
By day, Jenna is a legal professional living in Los Angeles, California. By night (and weekends), she is a frill wearing monster who loves Innocent World and lolita indie brands. When she isn't taking mirror selfies of her coordinates, she enjoys reading comic books, playing board games, and snuggling with her pup, Lily. You can see her mirror selfies on her instagram @lovelylaceandlies and contact her at lovelylaceandlies@gmail.com.