Voodooodolly is an independent accessory brand based in the US. They are known for their unique cast metal jewelry and their iconic headdresses are much beloved by lolitas and other alternative fashion lovers. For me, however, the Voodooodolly holy grail is the Lover's Embrace belt buckle. All of the brands accessories are made in small batches, so each release by the brand has a limited number of any item. 
Ordering
Despite my best efforts, I wasn't able to purchase one until the Daughters of Salem festival held online the first weekend in April. Voodooodolly announced the times of their shop updates in the days before the festival, so when the pieces went live I was able to snag a belt. After a year of searching, success! I also ordered a De Manu Mortis brooch, featuring a skeletal hand clutching a wreath of flowers.
Their website is simple to navigate. Each item has a detailed description and a variety of stock photos, so its easy to see exactly what you're going to get. Checking out is a breeze with a straightforward cart system.  Credit, debit, and PayPal are all accepted. I placed my order on April 3, 2020. 
Supply chains are disrupted all over the world, and indie brands are no except. Voodooodolly has some information on their website about delays due to COVID-19, so I sent them a quick email about my order. My email was answered within minutes. I appreciated the prompt response time. 
Dispatch time and shipping
On April 10, I received a message that my order was received. My package arrived on April 16.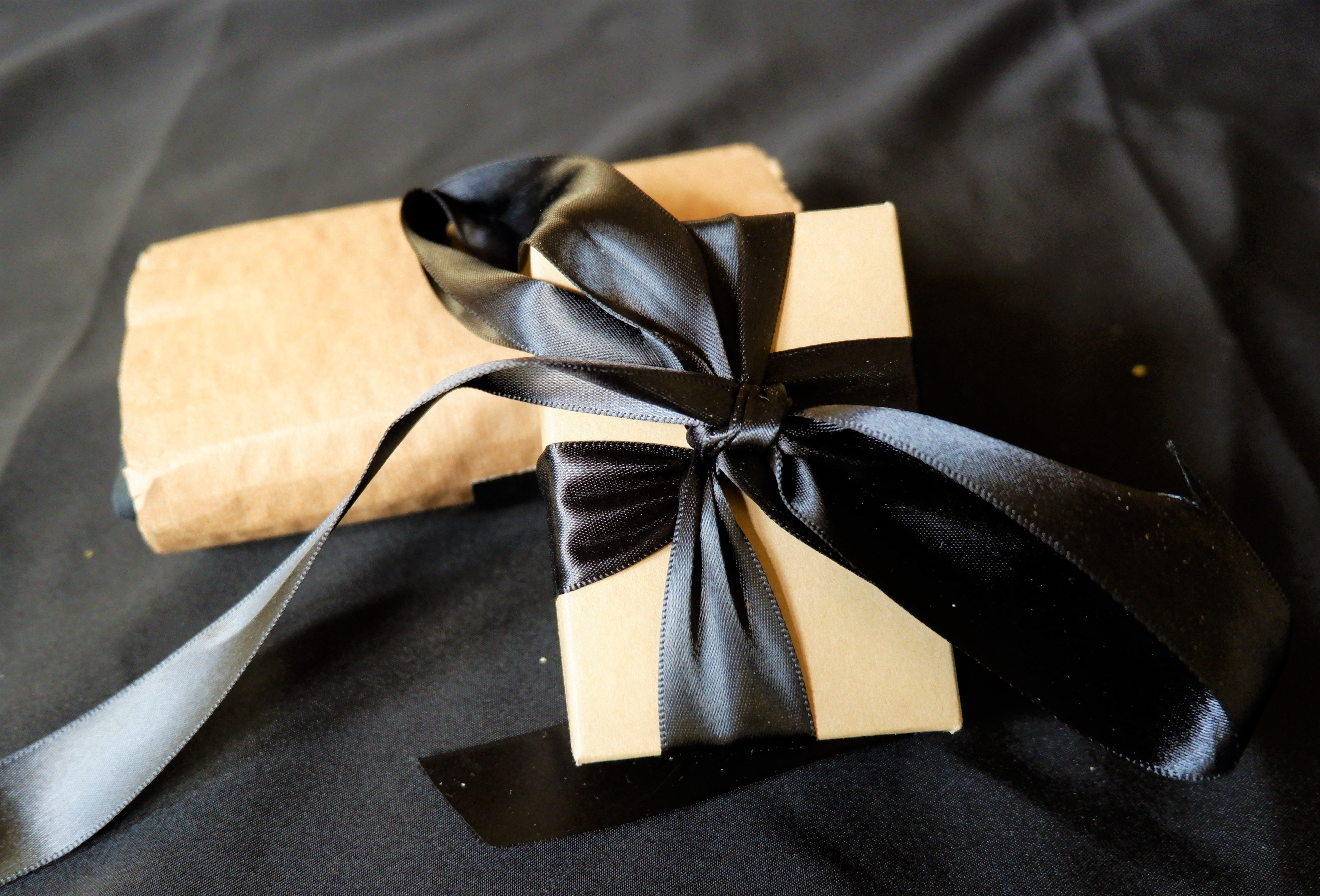 The order was shipped in a secure bubble mailer. The belt buckle was securely packed in flexible cardboard in tucked safely into a cloth pouch (and a business card). The brooch was nestled in a cardboard jewelry box and also tied with a black satin ribbon. 
Lover's Embrace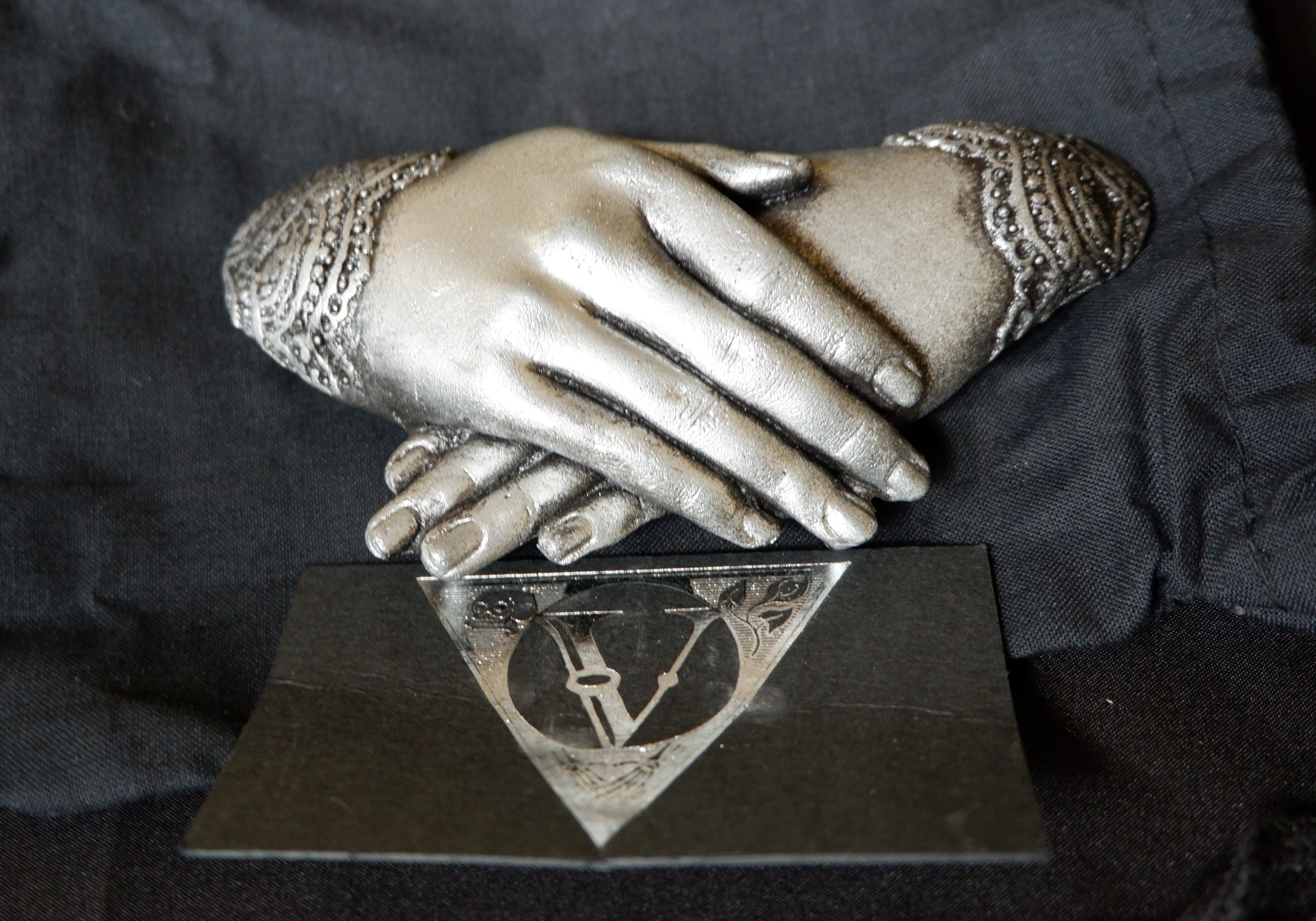 The Lover's Embrace belt buckle is made from lightweight resin with an antique silver finish (it was also available in antique gold). It is also important to note that the buckle does not come with a belt. Its up to the wearer to find the best material for it. The back has two loops that secure a belt or ribbon of approximately 2 inches in width.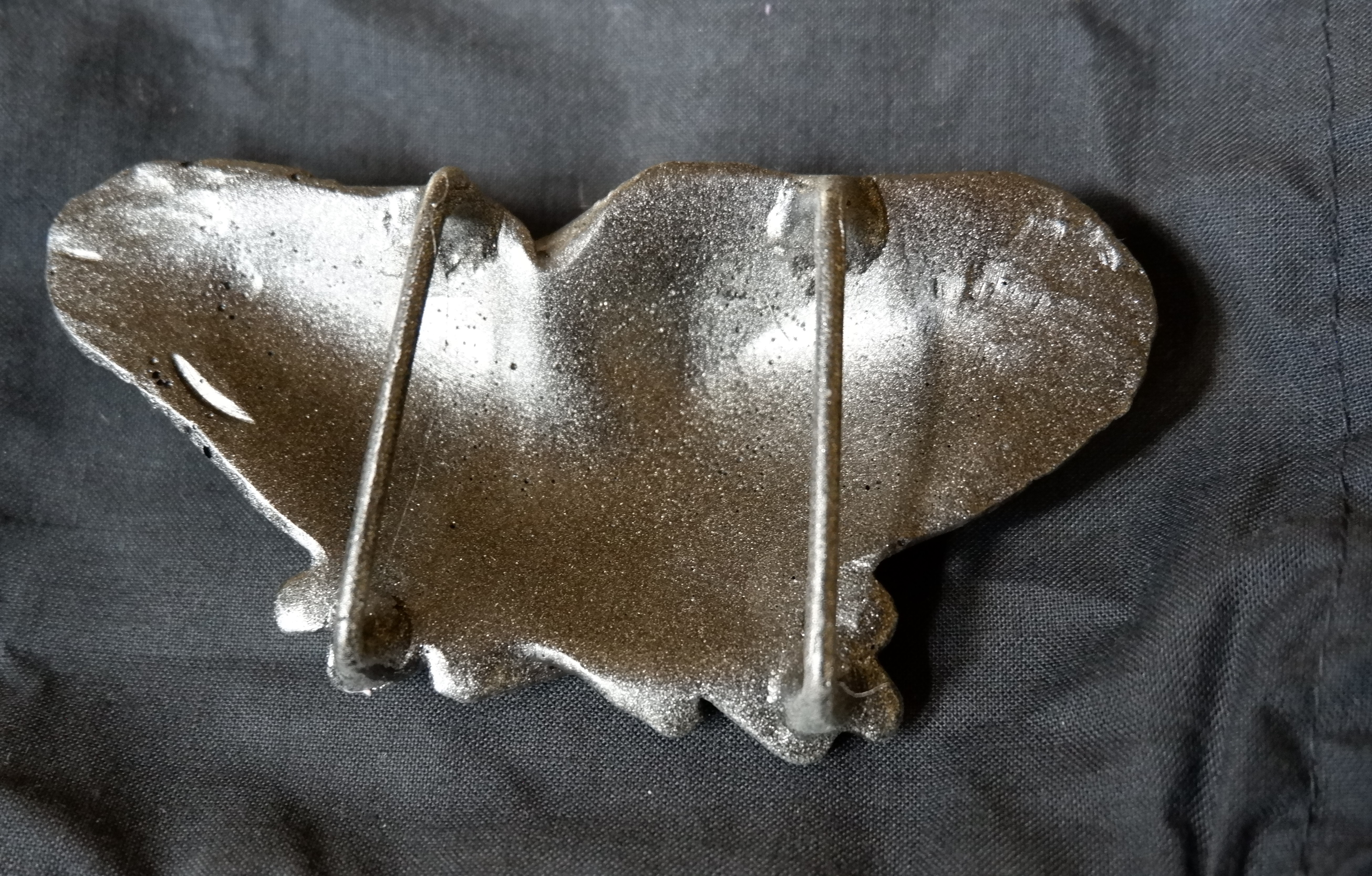 The hands are approximately 4 inches across. The detail on the design is incredible and pouring over the buckle is a delight. Though the buckle is resin, its heavy enough that a satin ribbon struggles to maintain its shape. I think that a leather belt or a reinforced ribbon will be more suitable for it. 
De Manu Mortis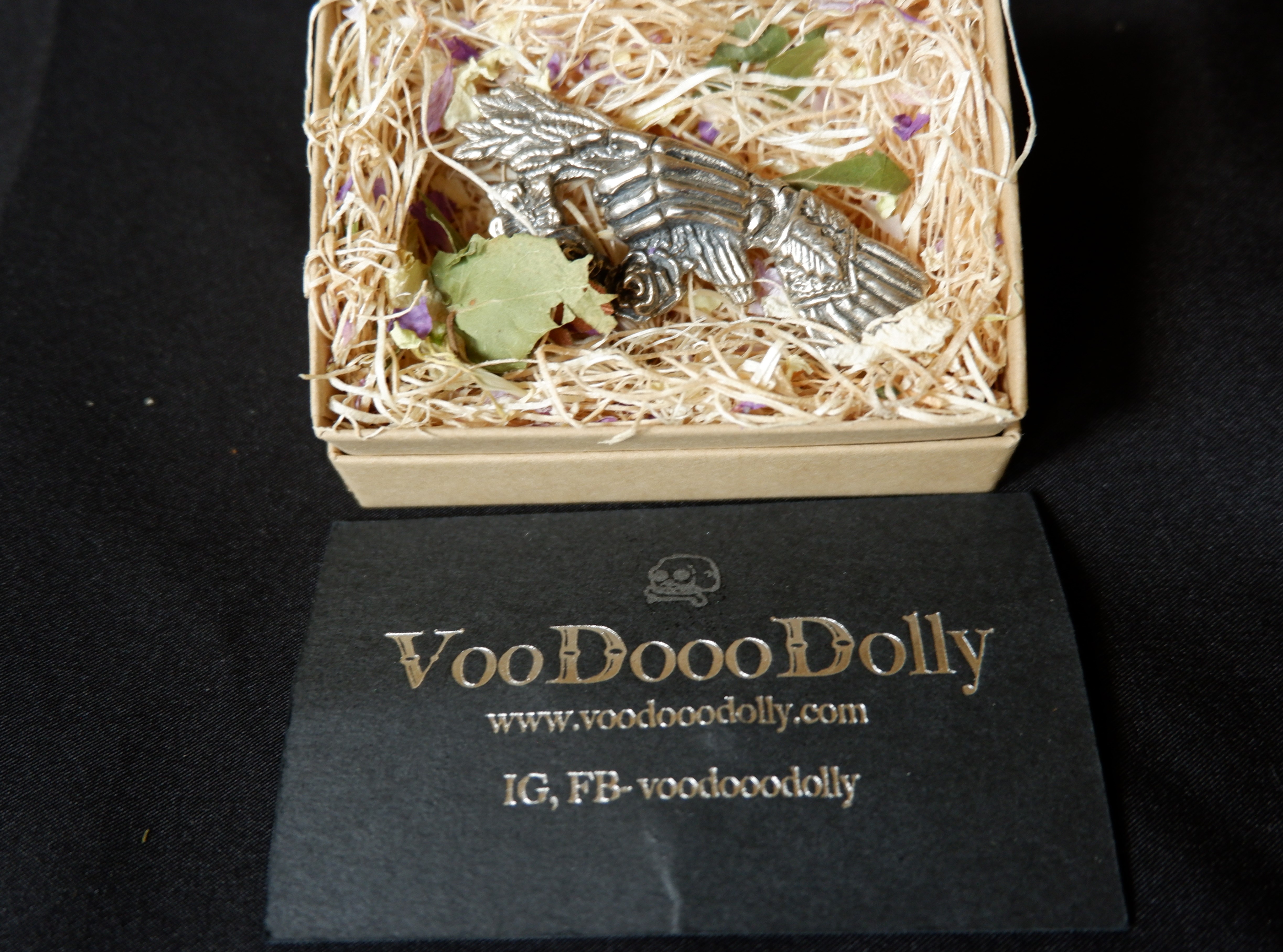 The De Manu Mortis brooch is in cast silver with a bar pin back. Its surprisingly heavy for its size, so I'm going to make sure that I secure it to sturdy fabric rather than gauzy chiffon. The detail work is once again stunning and the piece is large and eye catching. The skeletal hand makes it great for gothic coordinates, while the historical inspired design makes it great for classic. This motif is also available as a necklace and ring.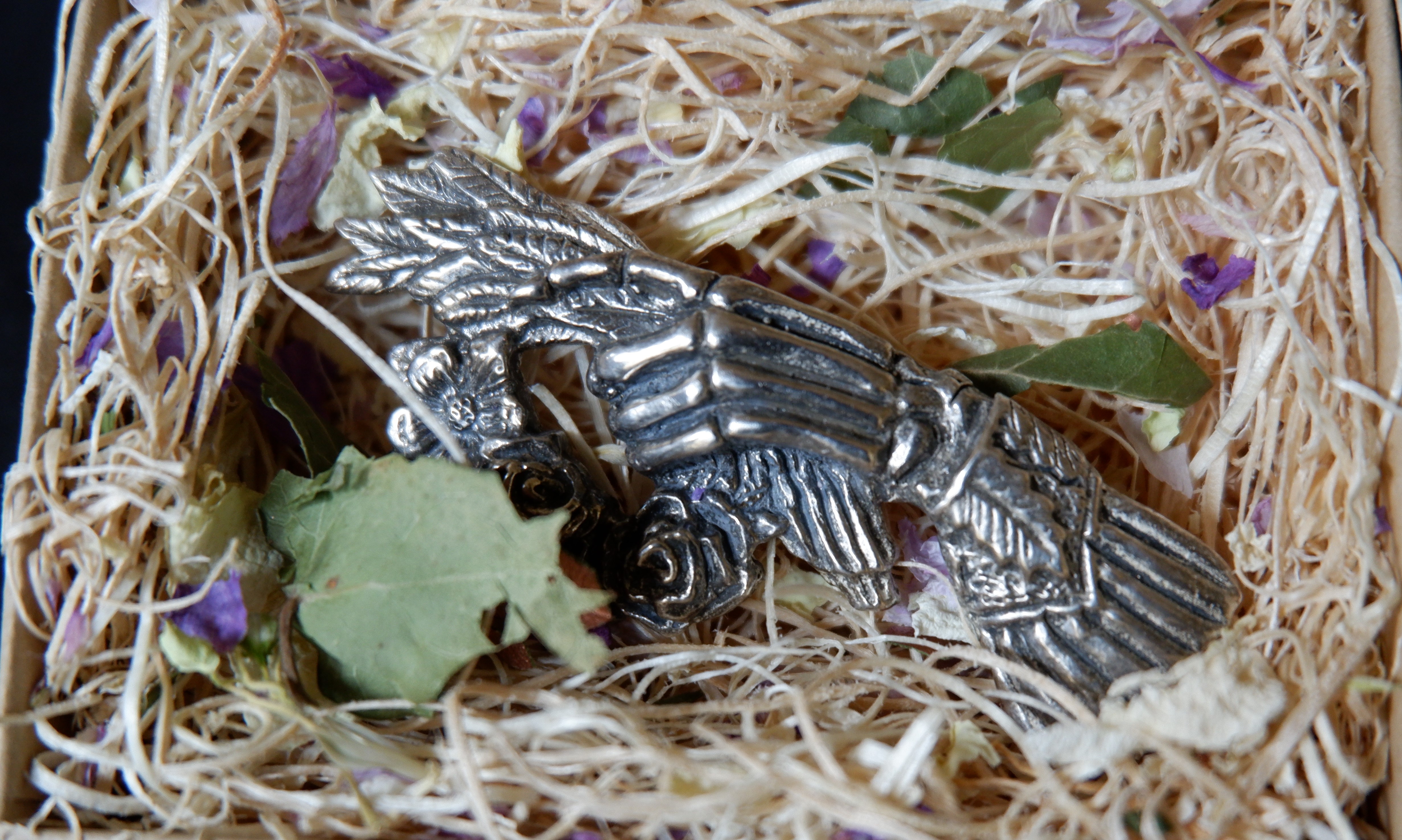 Final Thoughts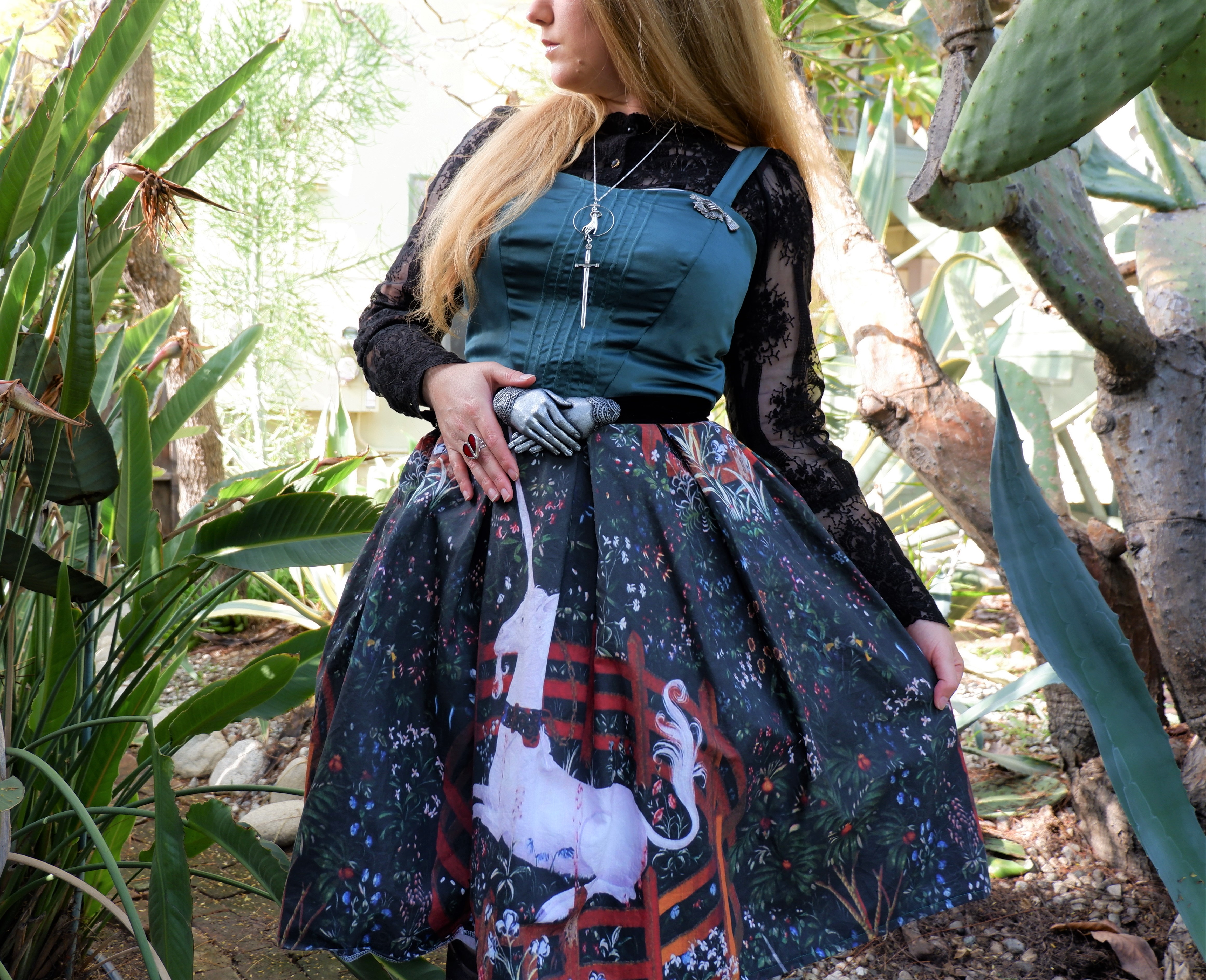 I'm so glad my patience paid off and I finally get to own these lovely pieces. Voodooodolly's superb craftsmanship and excellent customer service have definitely won me over and I know I'll be back for more. Make sure to follow them on Instagram for updates on their upcoming releases!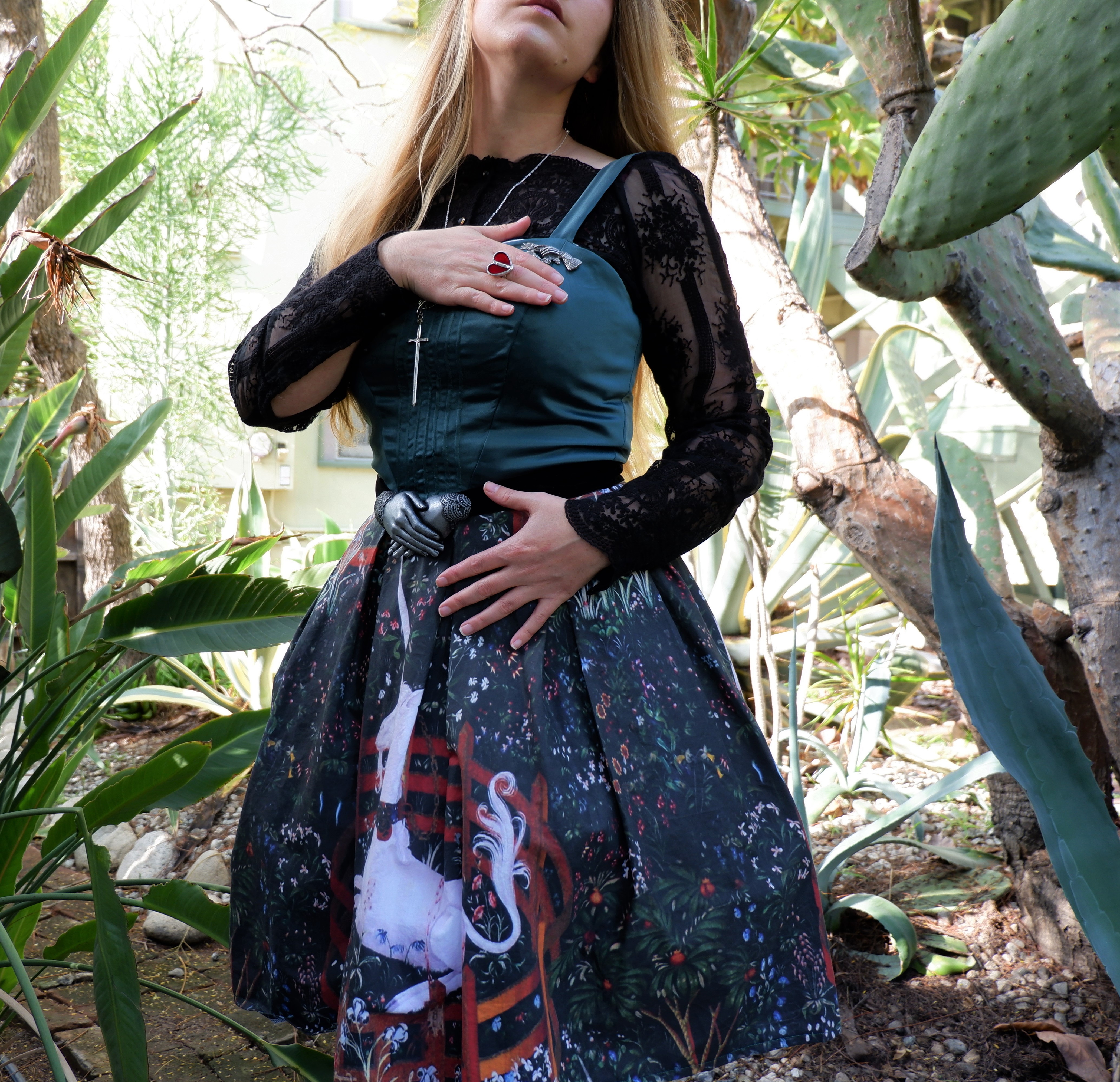 By day, Jenna is a legal professional living in Los Angeles, California. By night (and weekends), she is a frill wearing monster who loves Innocent World and lolita indie brands. When she isn't taking mirror selfies of her coordinates, she enjoys reading comic books, playing board games, and snuggling with her pup, Lily. You can see her mirror selfies on her instagram @lovelylaceandlies and contact her at lovelylaceandlies@gmail.com.