Today I'm going to write a very quick review for the latest rereleased version of Silent Moon, by Moi-Même-Moitié. As of today, it's still available at the Wunderwelt Fleur page, so you may as well check it for yourself!
Silent Moon OP – White x Black version
So, as many of you may already know, this dress was rereleased in three colorways: black x white, black x blue and white x black. I'm reviewing the white x black today, so, maybe, some of my notes may not apply to all colorways.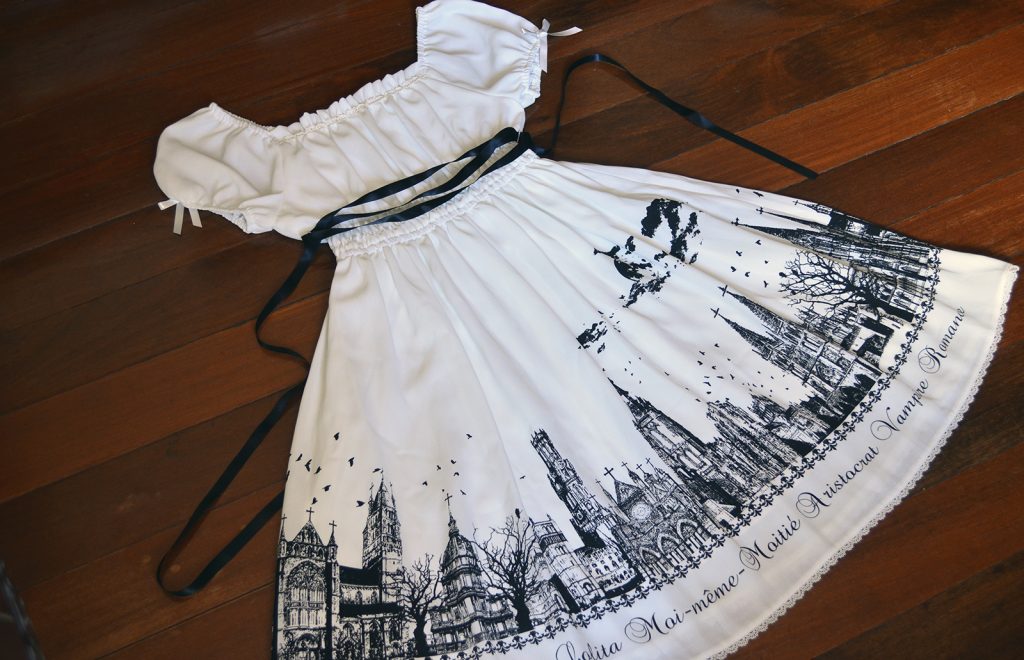 The OP is made out of a synthetic fabric with a bit of texture on the outside. The lining, though, is made out of a type of mesh fabric that's quite soft against the skin.
The print is quite dark (and darker than the original release) against the white. I've compared this dress to my other white x black printed pieces and the Silent Moon is, by far, the one with best contrast.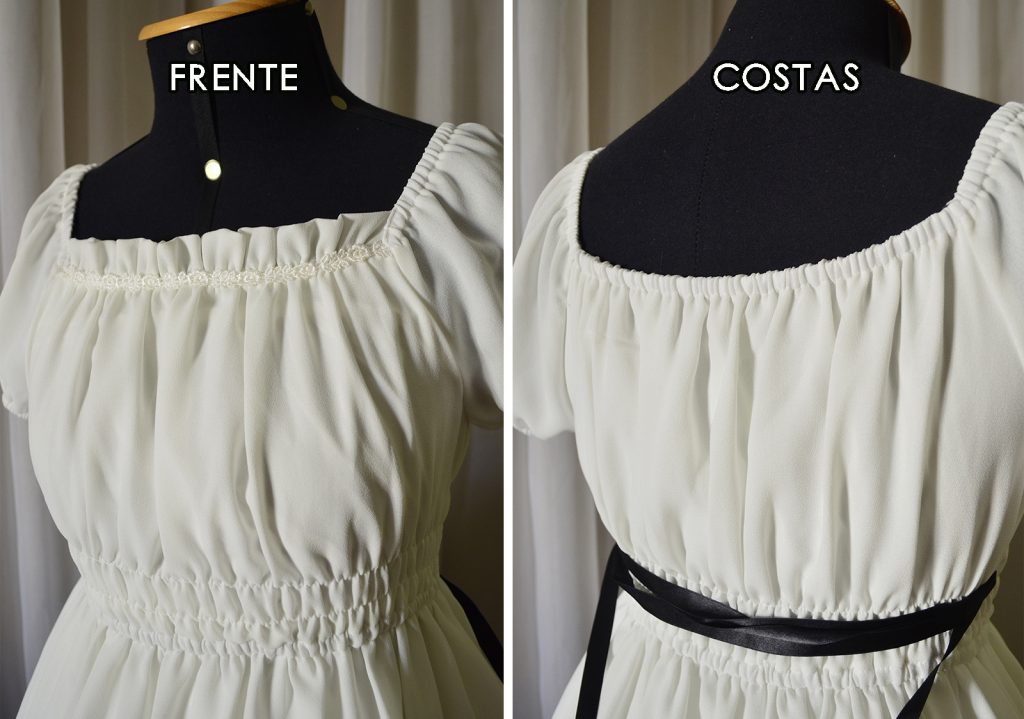 The bodice has a small piece of poly x cotton lace with roses motif attached at the front, and an elastic band at the back. As you can see, there are three pieces of elastic in the waist area, which is usually covered by the black ribbon that comes together with the dress.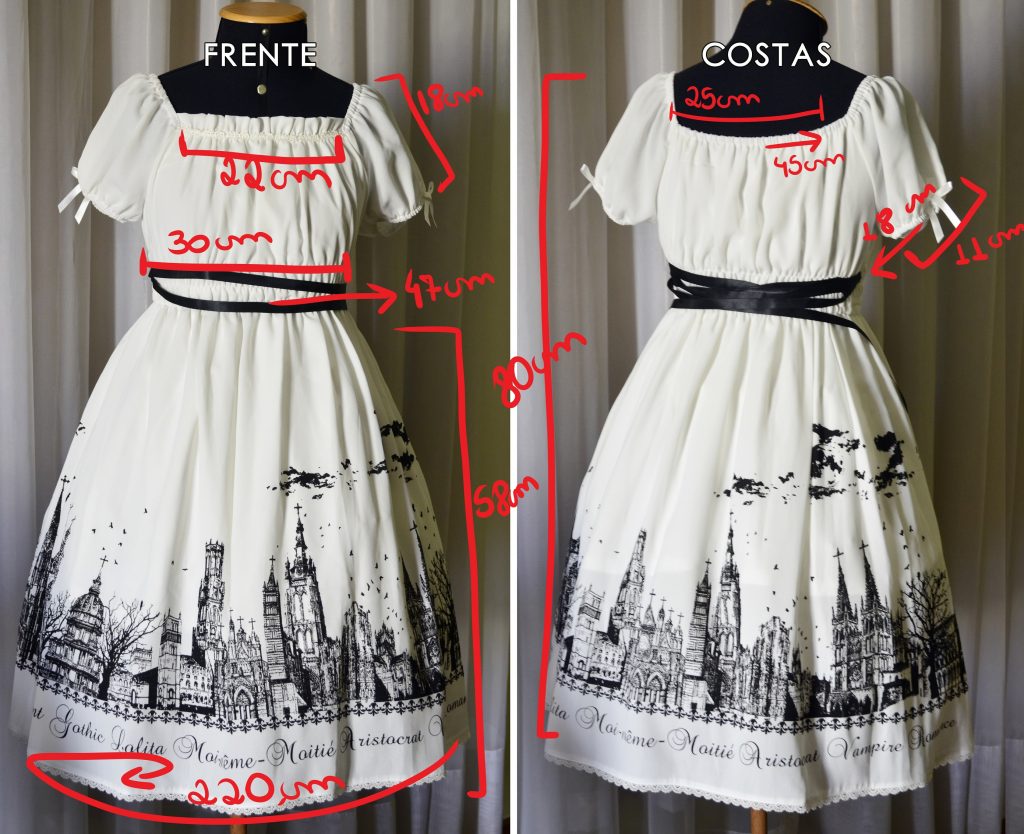 And here are some specific measurements of the dress. I know that, although it says "free size", it's nice to know the actual size of the bodice, skirt, sleeve circumference etc.
And, that's it!
I hope this mini review helped you with any doubts. The dress is really beautiful, so I do suggest you to run and snatch yours before it leaves the store!
27-years-old Brazilian, trying to survive with a black and navy wardrobe during the summer. I work as a freelancer writer in fashion, games and education. During my free time I enjoy sewing, writing fiction, drawing and, of course, playing lots of video game.